Paul the Psychic Octopus Retires: Top 8 Guarantees in Sports History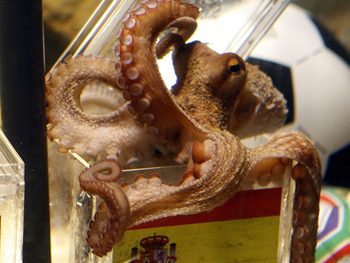 Eight legs. Eight correct predictions.
What a way to go out on top.
Paul the Psychic Octopus (or "Pulpo Paul") was perhaps the best storyline in a World Cup that might otherwise be remembered for a myriad of bad calls made by referees.
He was honored with a World Cup of his own, complete with a few mussels that he devoured in the same manner as his correct picks.
So, in honor of Paul retiring as a perfect predictor of all seven German World Cup games and Spain's victory in the final, we will talk about good calls.
Paul made eight good calls this summer, so let's take a look back in time at eight of the best guarantees in sports history.
8. Dan Gilbert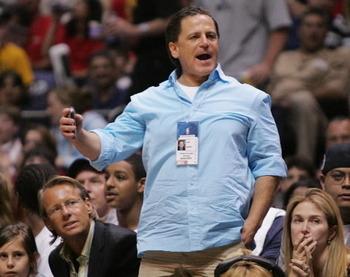 This may be the strongest guarantee you will ever hear from anyone.
Filled with the wrath of the flames used to burn thousands of LeBron jerseys around Cleveland, Gilbert made a vow to top all vows:
"I personally guarantee that the Cleveland Cavaliers will win an NBA championship before the self-titled former 'King' wins one."
Easy boy.
Obviously, we do not know how this guarantee will pan out. But you have to put it on here as one of the more memorable in recent memory.
Maybe next time he should take a page out of Paul's picking guide and make his predictions with a little less gusto.
7. Rasheed Wallace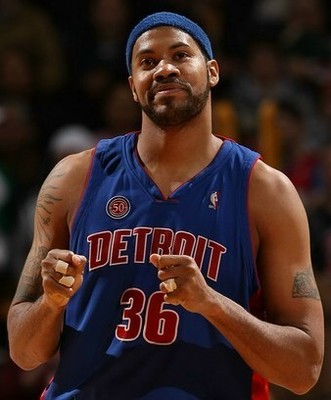 This wasn't the most impressive guarantee ever, but it was quite effective.
Wallace simply said, "We will win Game Two," after losing Game One of the 2004 Eastern Conference Finals to Indiana.
Detroit went on to win four of the next five games. But more importantly, they won the whole thing by beating the heavily favored Lakers in five games in the Finals.
This gets bonus points because Kobe's prediction of winning Game Five in the Finals fell flat.
6. Mark Messier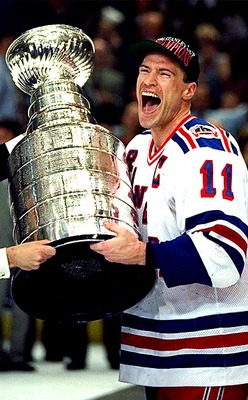 With their backs against the wall in the 1994 Eastern Conference Finals, the New York Rangers' Mark Messier guaranteed they would win Game Six.
He responded with a hat trick, leading his team to victories in Game Six as well as Game Seven to cap a Stanley Cup Finals victory, the Rangers' first in 54 years.
It worked out a little bit better than his New York counterpart Patrick Ewing's constant guarantees of an NBA title for the Knicks.
If only he played in Detroit.
5. Paul the Psychic Octopus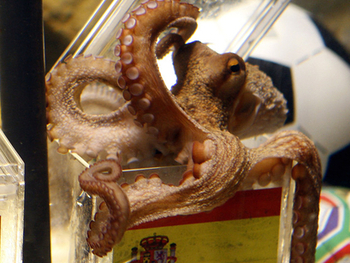 Then Messier would have seen octopi rain the ice on his run to the Cup.
Ah, well, we shall follow it up with one anyway.
Paul did not actually lead a team to victory after his predictions, but he does get props for his creativity.
Plus, his predictions spurred an entire country on. The young German squad overachieved by many people's standards, until they ran into eventual champion, Spain.
Many Germans threatened to kill and eat the octopus when he went against them in the semifinals, but in the end, Paul retired a celebrity and perfect savant.
4. Plaxico Burress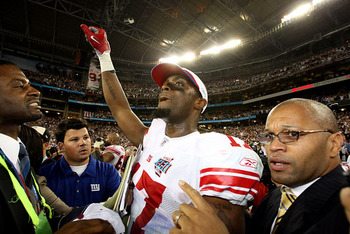 Burress guaranteed that the New York Giants would pull off the mother of all upsets and defeat the undefeated New England Patriots in the Super Bowl.
The only problem? He predicted a score of 23-17. The Giants won 17-14.
But he did make the catch that put the "one" next to the 18 on New England's once perfect record.
If only he quit while he was ahead like Paul, then maybe he wouldn't be serving a jail term as we speak.
They say the octopus is the world's smartest invertebrate. Well, it seems that Paul is smarter than a lot of humans too.
3. Moses Malone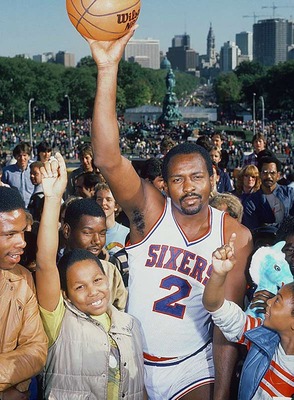 Malone gets props for a prediction that tops even Paul in the creative category.
"'Fo, 'Fo, 'Fo."
Short and sweet, just like Philadelphia's opponents' playoff lives in 1983.
Mo was a little off on the number of 'Fo's his Sixers would have, though.
Milwaukee managed to take a game from them in the Conference Finals.
But we'll take 'Fo, 'Fi, 'Fo as an acceptable prediction.
How often is it that a guy predicts an entire postseason almost correctly, down to the game?
2. Joe Namath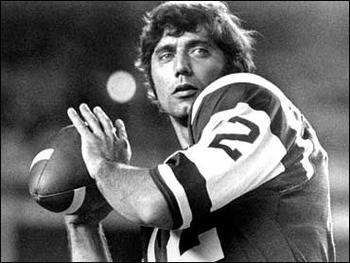 If you guaranteed that Namath would be atop this list, you were pretty close.
Namath gets big props for being the father of all sports guarantees. But Namath also gets docked a little for giving birth to such a horrible trend (athletes need to stop making predictions, leave that to the octopi).
Namath's Jets won Super Bowl III against odds that were about even with those of Burress's Giants.
Strangely enough, his life after that prediction took a similar dive.
Remember his drunken pass at Suzy Kolber on ESPN?
1. Tim Tebow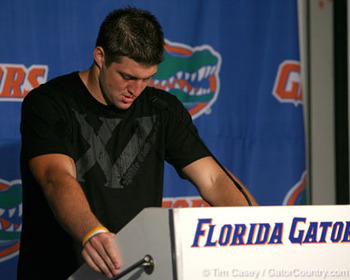 Tebow tops the list for a guarantee that was as impassioned as Gilbert's, as all-encompassing as Malone's and most importantly, as spot-on as Joe Willie Namath.
After losing to Ole Miss 31-30 in the Swamp in 2008, Tebow passionately declared that Florida would not drop another game all season.
Sure enough, Florida ran the table and went on to defeat Oklahoma for the national championship.
Ridiculous or not, a guarantee that was immortalized on a plaque has to be atop this list, right?
I don't know if Paul would approve, but he does agree with his predicting prowess.
Keep Reading