2010 World Cup: Spain's Iker Casillas Kisses His WAG Sara Carbonero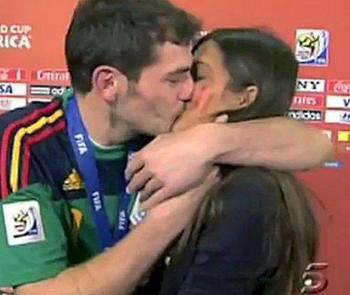 Spain's World Cup winning captain Iker Casillas couldn't help himself in the post-match interview with his girlfriend, Spanish TV reporter Sara Carbonero.
After answering a question, Casillas grabs his lovely lady and kisses her live on air.
Watch the video below.
Wasn't She Supposed to Be a Distraction?
After Spain's opening game loss to Switzerland, a number of English newspapers reported supposed Spanish press claims that Casillas, who looked shaky in goal, was distracted by the pitch-side presence of Carbonero.
The presenter was pictured standing behind the Real Madrid's keeper's goal from where she gave her match reports.
However, the story was entirely made up and seemed just an excuse for the papers to publish some pictures of the beautiful Spanish TV star.
Hmmm, now that's an idea.
Luis Suarez: Carbonero Told Me to Handle the Ball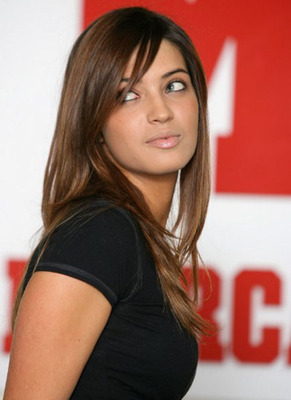 Uruguay striker Luis Suarez appealed to the boo-boys to forgive his handball that denied Ghana a last-minute winner in his country's quarterfinal clash with the last remaining African side.
"It wasn't my fault", the 23-year old protested, "Hot Spanish TV reporter Sara Carbonero made me do it."
Lampard Linesman: Carbonero Made Me Miss the Goal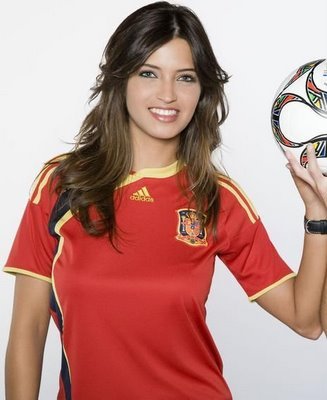 The assistant referee that failed to see that Frank Lampard's shot had crossed the line during England's second round clash with Germany has blamed Spanish TV presenter Sara Carbonero for his error.
"I watched the player hit the shot", said the official, "but then I saw the gorgeous Ms. Carbonero out of the corner of my eye.
"I'm afraid my gaze must have lingered over those full lips for a few seconds", continued the distraught linesman, "because the next thing I knew the Germany goalkeeper had the ball in his hands."
Jabulani Designer: Carbonero's Fault That the Ball Was Bad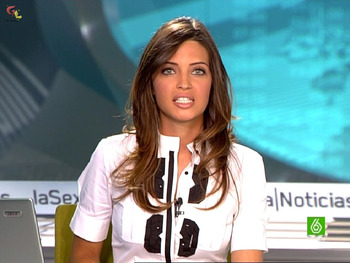 One of the key designers involved in the official Jabulani World Cup ball, admitted that a crucial component of the ball was missing because of Sara Carbonero.
"I was just about to design the part of the ball that ensures it doesn't fly about the place like a beach-ball on a windy day," said the Adidas employee who preferred to remain anonymous, "when I was distracted by the television in the corner that was tuned to a Spanish TV station."
"It was sports report by Sara Carbonero. She's so beautiful I completely forget to add that necessary piece to the ball and sent the final design off unfinished."
Keep Reading

Spain (National Football): Like this team?