Five Most Likely Destinations For Simon Gagne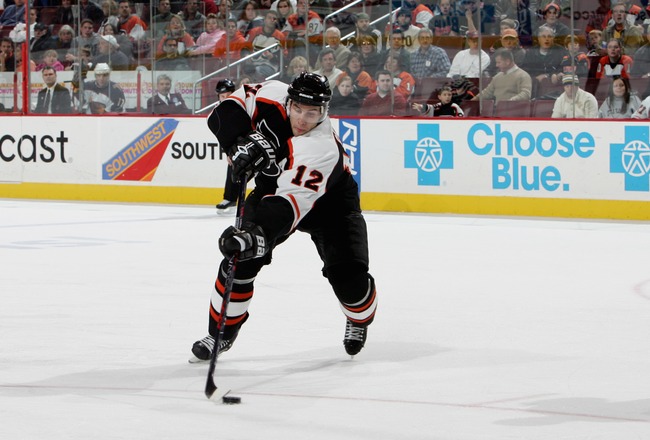 With the new addition of Nikolai Zherdev and the need for a starting goaltender, the money-tight Philadelphia Flyers have decided the Simon Gagne is their most expendable piece and have been exploring trades for the injury-plagued winger.
The reasoning here appears to be to clear $5 million off the Flyers' cap giving them the opportunity to re-open talks with goalie Marty Turco and have enough cap space left to re-sign one, if not both Dan Carcillo and Darroll Powe.
Although over the past few seasons he's had considerable injury trouble, Gagne still has the ability to be a perennial 30-goal scorer. And with this year's free agent class as weak as it is, we'd expect there to be considerable interest in the his services.
With one year left on his current contract with a $5.25 million cap hit this season, the options may be slightly limited due to many teams being tight up against the cap for the upcoming year. However, if he can stay healthy, he has the skill to be a game-changer—just ask my Bruin's how much of a difference he can make.
So without further ado, here are the top five most likely teams that could land Gagne this season—in no particular order.
Washington Capitals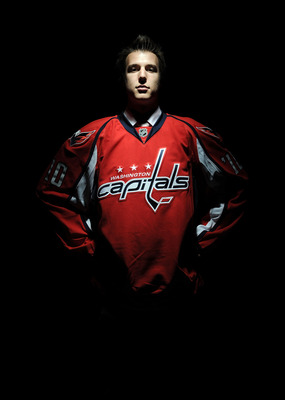 Likely? No. Possible? Isn't everything?
Simon Gagne would be a great fit for the Washington Capitals, even though their most immediate need is at the center position. However, he's a proven playoff performer (once again I reference the heartbreak the Bruin's brought to me) and the Capitals have choked two years running when dominating offensively in the regular season.
They are loaded up front yet their inexperience is very evident when it comes playoff time, even for superstar Alex Ovechkin.
This makes Washington the perfect fit; assuming Gagne gets hurt during the regular season they have plenty of firepower to pick up the slack. And if by chance they get lucky and he stays healthy, they have the chance to acquire a 34-goal scorer that he was just two years ago.
So, why not clear some cap space and gamble on a player that could bring so many beneficial traits to one club? I know, easier said than done, but the good heavily outweighs the bad in this scenario.
Toronto Maple Leafs
Is there any truth to it? Who knows.
It may just be more unjustified speculation from Leaf Nation, who assumes that every free agent is negotiating with their beloved GM Brian Burke.
That was my first thought, but the more I thought about it, the more it began to make sense that Gagne could fit into the mix up in Toronto.
Their offense is lacking that difference maker, and although they've made considerable improvements this off-season acquiring Kris Versteeg from Chicago in a blockbuster deal, and also picking up former Penguin and Thrasher Colby Armstrong—there is still much work to be done before you can call them a playoff team.
Toronto has limited cap space and Gagne's cap hit is a bit high for his injury history, but Burke has never hesitated to complete bad deals.
Being a Bruins faithful I'd hate to see a player of Gagne's skill-level go to a division rival, and would dislike even more to see any Leaf's fan be right for once, but it's very plausible that we could see Gagne in a Leaf's uniform next season.
Montreal Canadiens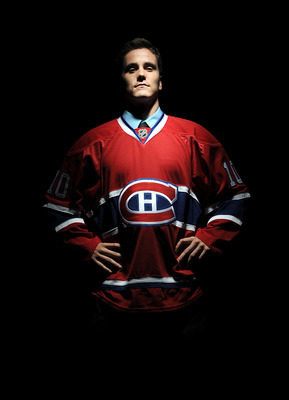 The Canadiens have a lot of money tied up in under-achieving players. Too much money, actually.
Scott Gomez receives $8 million annually while only notching 59 points during his first season with the Habs. To put it into perspective Sidney Crosby and Evgeni Malkin receive $8.7 million per year, while consistently putting up around 100 points.
That being said the Canadiens are going to need better-value offensive players who produce at a higher level, especially since they just got rid of the better of their two goalies, sending Juroslav Halak to the Blues for basically nothing in return. That's a lot of pressure and confidence in Carey Price who has yet to come even remotely close to the hype that surrounded him.
With a streaky goalie and overpaid offensive players, the Canadiens could use a player like Gagne to bring his consistency to a team that really lacks it—this all depends on whether he can stay healthy or not, of course.
Philadelphia Flyers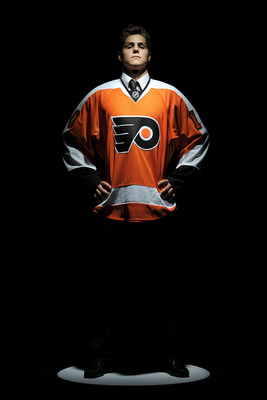 Even though they are shopping him, you have to wonder if the Flyers still have some interest in the player with the longest active tenure with the team. I mean how could you not?
He hasn't played for any other team than the Flyers since he entered the league in 1999, and has since played in 664 games, tallying 259 goals and 265 assists for 524 career points as a Flyer.
A guy that has given you so much over the past years has to be of some interest to you not matter what direction the team is headed.
And plus, he only has one year remaining on his contract, that has a no trade clause I might add, so why not keep him for one more year, see how much he produces, and then re-assess at the end of next season. If they don't like the results, they can let him walk—and if he puts up good numbers he seems like the kind of guy who would take a long-term, cap-friendly deal in order to retire a Flyer.
It just seems like a very real possibility that he will remain a Flyer at least for next year.
Los Angeles Kings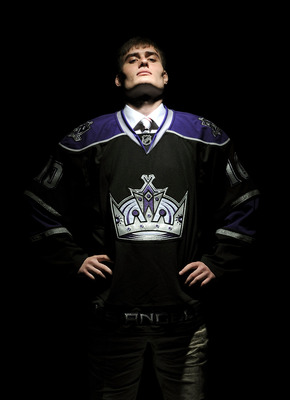 The King's are the most likely team to land Gagne given their cap-space and his ties with Assistant General Manager Ron Hextall.
The Kings made a good playoff run last season after several years of missing the chance to compete for the Stanley Cup—but still lacked in the offensive department.
They're a young team loaded with skill and could use the veteran presence that Gagne would bring to the team, especially since they will most-likely be parting ways with long-time King Alexander Frolov who will be testing the free-agent market this summer.
For the King's there is one huge exception in their pursuit for Gagne—and his name is Ilya Kovalchuk. There has been daily rumors about the Kings interest in Kovalchuk and if they sign him to the kind of deal he's looking for, (10-years $100 million) then they will almost positively be out of the hunt for Gagne.
If they do sign Kovy then they'd have considerably less cap space to re-sign Norris Trophy finalist Drew Doughty, and his solid D-Partner Jack Johnson, which would leave considerable holes on their back line.
So if LA loses out on the Kovalchuk sweepstakes be prepared to see Gagne in the LA black and purple, and jump-start their dormant offense barring any injury, of course.
Thanks for reading—and to any Bruins fans out there please check out my All-Access Bruins Blog for My Team Rivals Media at www.mtrmedia.com/bostonbruins—Thanks!
Keep Reading

Philadelphia Flyers: Like this team?