MLB Trade Rumors: The Six Chicago Cubs With the Most Trade Value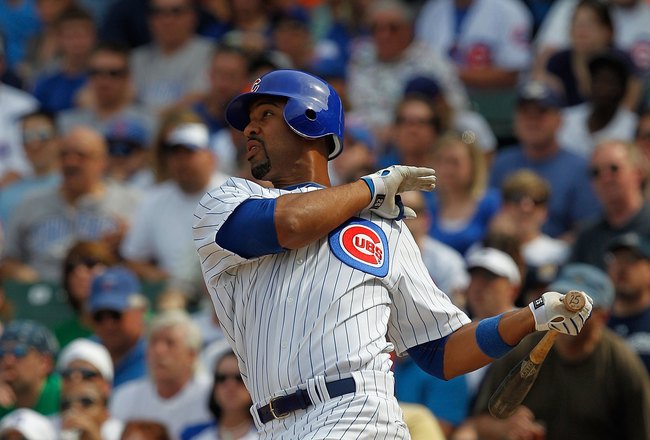 The All-Star break is fast approaching and it is safe to say that the Cubs should be sellers at this season's trade deadline.
In my opinion, it's time for a good old fashioned fire sale.
The Cubs have a very strong minor league system, and it could be made even stronger if they were to clean house and deal anyone of any value not named Colvin, Cashner, or Castro.
So if we are in fact in full scale fire sale mode, here are the six Cubs that have the most value on the trade market, and should be dealt before the deadline hits.
Mike Fontenot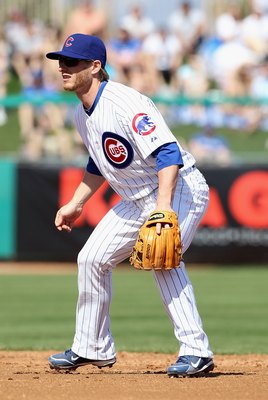 Season Stats: .294 BA, 1 HR, 18 RBI
The fact of the matter is, the Cubs farm system is stocked at middle infield right now, and with Starlin Casto locking down shortstop for the foreseeable future, it would only make sense for the Cubs to deal one or more of the trio of Ryan Theriot, Jeff Baker, and Fontenot.
Fontenot seemingly has the most value of the group, as he is able to play third and shortstop as well, along with being the only left handed hitter of the group.
Considering he is already 30, any team trading for him is looking to him as nothing more than a stop gap option, but nonetheless he would provide a solid, versatile bat with some pop off the bench of a contender.
Xavier Nady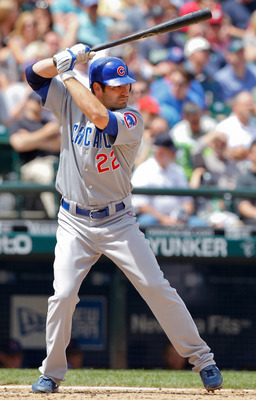 Season Stats: .231 BA, 4 HR, 19 RBI
The Cubs brought in Nady to be their top pinch hitter and to serve as an insurance policy in the event that one of their outfielders went down for an extended period of time.
However, with the emergence of Tyler Colvin in what was already a crowded outfield situation, at bats have been few and far between for Nady.
He has a solid track record as a run producer when he is getting regular at bats, and the Rangers look like a possible destination after they moved starting first baseman Justin Smoak in the deal that netted them Cliff Lee.
Ted Lilly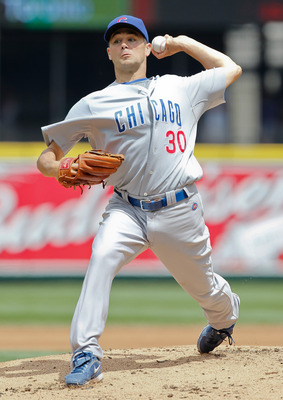 Season Stats: 3-8, 4.08 ERA, 65 Ks
Lilly is the most valuable trade chip the Cubs hold at this point, and the chances he makes it through the trade deadline still in a Cubs uniform are slim.
Outside of Roy Oswalt and Dan Haren, Lilly may be the best arm on the market, and the fact that he will be had for a much cheaper price than the aforementioned pair only adds to his trade value.
There is no reason the Cubs should not be able to get at least one top tier prospect and a pair of projectable low level guys for Lilly. So expect the former All-Star to be out of town sooner rather than later.
Ryan Dempster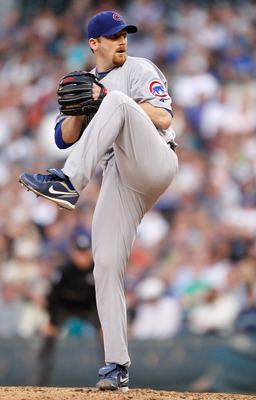 Season Stats: 7-7, 3.61 ERA, 120 Ks
While much of the early trade talks have centered around the Cubs moving Derrek Lee and Ted Lilly, Dempster may be the most valuable player on the Cubs roster as far as trade value is concerned.
While Lilly is a valuable arm, Dempster has the ability to provide a contender with a difference making arm if the right deal comes along.
The sticking point would be the nearly $28 million that Dempster is owed over the next two seasons, and the Cubs would almost certainly have to pick up a good portion of that.
However, if that means netting a few good prospects and opening up some money over the next few seasons, then the time may be now to pull the trigger.
Derrek Lee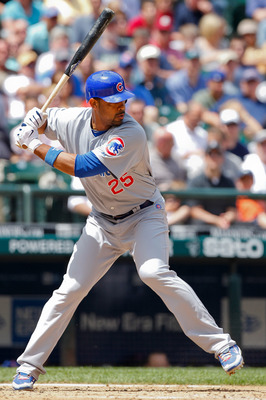 Season Stats: .233 BA, 10 HR, 36 RBI
D-Lee is now in his seventh season as a member of the Cubbies, and he has essentially been the face of the franchise during his tenure on the North Side.
That said, it is time the Cubs part ways with the "slugger" while he still has at least some value.
Lee is a free agent at the season's end, and the chances are slim that the Cubs will bring him back, even before the season, so if they can get anything for him at this point it will be a plus.
Ideally, a trade of Lee would lead to a call-up of top prospect Josh Vitters to either play first or else to spark a move of Aramis Ramirez over to first with Vitters taking over at the hot corner.
Carlos Marmol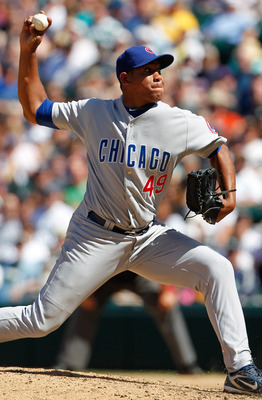 Season Stats: 2-1, 16 Saves, 2.16 ERA, 16.8 K/9
Marmol has one of the most electric arms in all of baseball, and he has proven that he has what it takes to make the transition from setup stud to top tier closer.
However, his contract is up after this season, and it is safe to say that he will be in line for a much bigger payday than the one year, $2.125 million deal he signed before this season.
Before the Cubs make a decision on Marmol, they first need to decide if Andrew Cashner is going to be a starter or a closer. If it is the latter, it would be wise to deal Marmol now and let Cashner get some experience in the ninth inning role in the second half.
There have been rumblings of a Marmol to the Reds deal already being in place, and while it would be hard to deal him to a division foe, the Reds have a number of appealing prospects that could force the Cubs hand.
Keep Reading

Chicago Cubs: Like this team?