UFC 117's Chael Sonnen: Antagonist or Genius?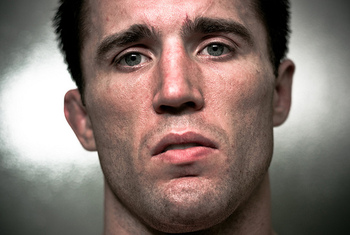 Leading up to his highly anticipated title fight with Anderson Silva, No. 1 middleweight contender Chael Sonnen has been on a verbal tear, doing his best to drum up hype for his headlining battle at UFC 117.
The Oregon native has been a media gift from God, bundled with an endless amount of degrading, often times hilarious, sound-bites about his opponent Anderson Silva—a smorgasbord of entertainment.
"What's on special today?" a customer of the UFC 117 Publicity Buffet might ask. "We've got an all-you-can-eat bonanza of Chael Sonnen quotes," responds a UFC PR waitress.
If you have surfed the web and searched for any UFC 117 keywords in the last five months, you were bound to come across Mr. Sonnen's quotes on various topics involving one of the pound-for-pound greats.
The shrapnel from Chael's verbal campaign has spared nobody. While Silva might be Sonnen's principle target, he holds no punches back when discussing "The Spider's" entourage—fellow UFC training partners from Black House and manager Ed Soares.
Silva's Black House comrades, in particular Rogerio Nogueira, have voiced their own opinions of Sonnen, coming to the defense of their fellow Brazilian. Lil Nog has been quoted saying that he is confident that Anderson will kick Sonnen's glutes and shut his mouth. At the end of the day, what is he suppose to say? Despite the predictability of Lil Nog's comments, it certainly got a response from Sonnen.
On top of everything, Silva has decided to take the high road by appearing humble and quiet, allowing Sonnen to assume the position of lead maestro in this ongoing battle of words.
What has changed in the decorated wrestler from Team Quest? As a professional, he's never been one to shy away from speaking his mind, but at the same time, he has never really been known for his all out trash talking either.
So why the sudden increase in negative verbiage from Sonnen? When understanding a headlining fighter's intentions, you have to consider two crucial motivators leading up to the bout: strategy and hype.
Whether or not Sonnen actually has this deep-seeded animosity towards the middleweight champion, is beside the point. Silva has something every challenger wants—the shiny gold strap that signifies that he is the cream of the division.
Regardless of how the fans and spectators perceive Sonnen's antagonistic attitude, people will agree that the results of the fight will expose the risk and reward element of his game. If he does precisely what he has promised, then he will feel more than justified while sitting on top of the world.
On the other hand, if he suffers an embarrassing defeat at the hands of Anderson, fans will have a hard time taking him serious from there on out.
One of the great things about the sport is most speculations are laid to rest after the final bell, the final strike, or the final submission.
Despite what side of the fence you find yourself in regards to this impending championship bout, we can all agree that Sonnen might have a bright future in broadcasting—the man has said some humorous stuff.
Now, let us all laugh at some of his best rants of the last five months.
Ed Soares' handling of Anderson's unpredictable in-cage antics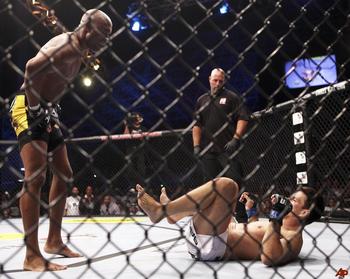 "You can't explain why he does what he does and you refuse to give a consistent, rational explanation for it.
"It's like you keep trying to sell the kids faulty fireworks that turn around after 10 feet and come screaming back and hit them in the eye or blow their hands off."
On Ed Soares's popularity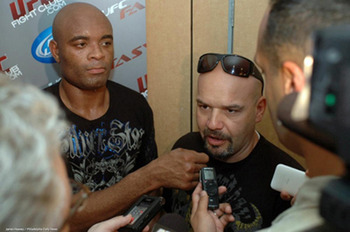 "He's the world's most famous interpreter."
After Demian Maia fight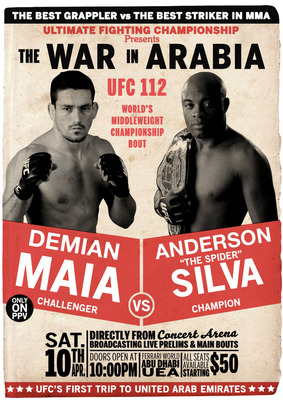 "I saved Anderson's job. Uncle Dana was about to give him his walking papers and I begged Dana to keep Anderson around. Keep him around for one more fight and I'll retire this guy."
On Anderson bowing in the cage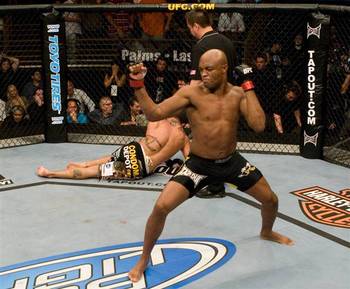 "He's a fraud. He likes to get in the ring and bow. He's not from a bowing culture. If you go to Brazil and bow, somebody is gonna hit you over the head and take your wallet."
On people caring about Anderson Silva
"He talked about retiring and nobody cared. He talked about going heavyweight and nobody cared. Now he talks about going to 205, and nobody cares! I did an autograph signing with Anderson Silva, there was a line around the building to get to my room.
You could have heard a rat piss on cotton in his room! Nobody was in there. Nobody cares about Anderson Silva, it's the hardest sell in the world. Nobody shows up to see him. If BJ Penn wasn't on that card that building's empty Saturday night."
On Anderson speaking English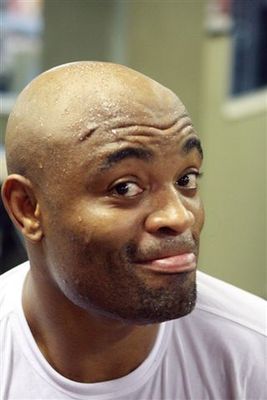 "I've been telling people for awhile now that Anderson Silva speaks English. He just refuses to speak to his fans.
"I just saw an interview with him and Ariel Helwani. It was a crack up, Anderson was saying funny things. They go back and forth until Ariel asks him about his fight with Demian Maia and then it's all of a sudden 'si hablo espanol.'"
On trying to fight Anderson Silva
"I've stuck my finger in this guy's chest for three and a half years and he's fought everyone in the world that isn't named Chael Sonnen.
I can't tell you what a nuisance he is. This isn't like some exciting thing to get to fight him, it's just truly an annoyance, and I'm looking forward to it being over with just so I can move on and be done with the jerk."
On his fight with Anderson being a war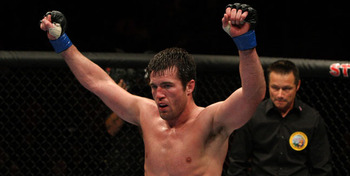 "Ladies and Gentleman, this isn't going to be a war. It's going to be a one-sided pounding and I'm swinging the hammer."
On Lil Nog's comments
"And Lil' Nog…I read your appraisal of the upcoming fight betwixt your pal Anderson and yours truly and, I'll be damned, you are one sharp dude…about as sharp as a bag of wet mice.
"Do yourself a favor: have your mouthpiece permanently installed in your mouth so you can't speak at all. Have them feed you with a tube like a coma patient.
"You seem like a nice enough guy, and I have no real beef with you (oh, and speaking of beef: If you can turn your disk over at the Rodizio once in awhile and get down to '185,' there's gonna be a new sheriff there in less than a month who'll be happy to ride you right back out of town on a rail)
"And if you lose a few (you looked like Roy Nelson in a Frankenstein mask for that Brilz fight…which you lost, buddyboy), we can scrap in the Fall."
On having a black belt in BJJ from the Nogueira brothers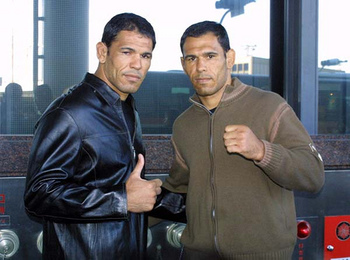 "He has a black belt from the Noguiera brothers. That's like saying I got a free toy in my happy meal. I don't understand what the big deal is—one is a punching bag and the other, I just ignore because he's really irrelevant."
On getting Anderson to the ground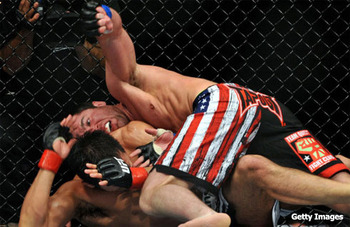 "If Chael Sonnen can't get Anderson to the ground, then Chael Sonnen gets his ass kicked. I've got two national championship plaques on my wall that says I can take him down.
"I've got a silver medal from the 2001 championships that says he can't stop me from taking him down. If he's got an answer for it, then God bless him."
Chael Sonnen's Twitter quotes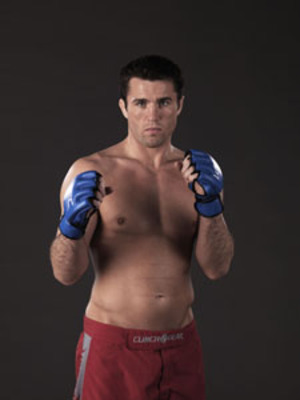 A.S. Your run is T-70 days. I'm not a math teacher from Ohio, I'm a gangster from Oregon. Talk is cheap, it takes money to buy whiskey.
Ed, pray to whatever Demon effigy you prance and dance in front of with your piglet tribe of savages that I decide not to CRUCIFY you.
Apologize, what? I want you guys DESTROYED. Torn to pieces, laid on an altar in front of a statue of me w/golden fangs, and set on fire
Keep Reading