FIFA World Cup 2010: The Worst XI Team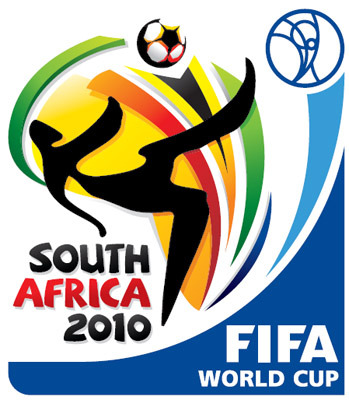 While everyone is raving about the brilliant performances in the World Cup and wondering about the Dream Team, here is a team of players who failed to shine in South Africa.
Like the all-star team of the World Cup, the selection process for the Worst XI is also based on the players' performance in this World Cup.
Goalkeeper: Robert Green (England)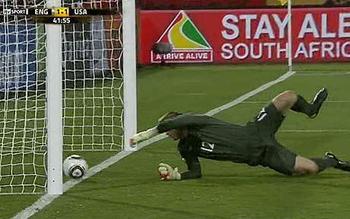 Robert Green was chosen over veteran David James for England's opening game against the US.
However, he lost his place in England starting line-up after his howler against the US.
It did not lose England the match; however, the blunder proved costly as England had to meet Germany in the next round.
Green's memory of the World Cup will forever remain tarnished by his mistake.
Right-back: Glen Johnson (England)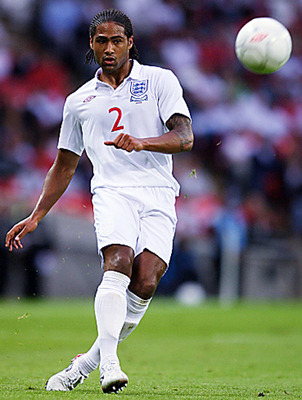 The Liverpool right back symbolized the worrying lack of talent in England's shallow talent pool. He had a terrible tournament.
His touches were terrible throughout the tournament. He could have stopped at least one of the German goals if he had reacted to the fabulous counter attacks by the Germans.
Central-defender: Fabio Cannavaro (Italy)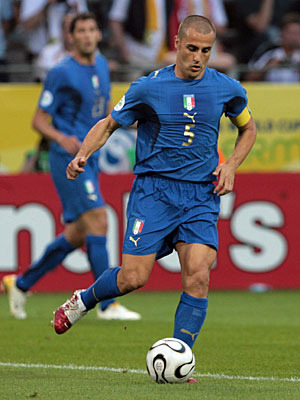 Four years ago, Il Capitano was on the top of the world as he helped the Azzuri to lift the World Cup thanks to some stellar performances and winning the World Player of the year.
This time around, the world turned upside down. His fall from grace was complete.
He proved to be an Azzuri liability as he watched Slovakia score three goals against them to knock the Champions out in the group stages.
Central-defender: John Terry (England)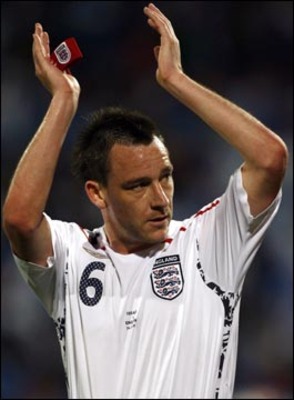 Nothing is going right for the England centre-back. After being stripped of captaincy for his behaviour off the field, JT was supposed to crown himself in glory after performing at his best for the Three Lions.
However, as his season with Chelsea went, Terry once looked vulnerable and made mistakes, including a blatant misjudging of the ball which resulted in Germany's first goal.
Left-back: Benoît Assou-Ekotto (Cameroon)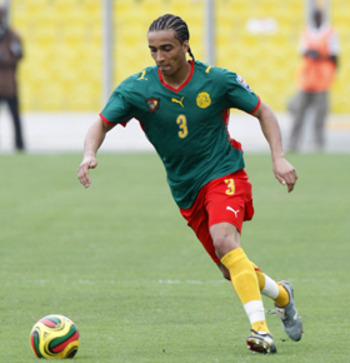 The Tottenham Hotspur left-back had a shaky end to the season. He was supposed to provide some much-needed service for star-man Samuel Eto'o to make this World Cup a memorable one.
However, BAE did all that was not supposed to be done: he lost the ball time and again, was caught out of position way too often, and made reckless challenges one too many times.
Midfielder: Maxi Rodriguez (Argentina)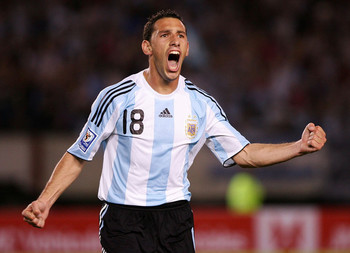 Maxi shed a few tears after Argentina's overwhelming loss at the hands of Germany.
Did he mourn for his country's exit or his woeful performance? That still remains to be answered.
Midfielder: Felipe Melo (Brazil)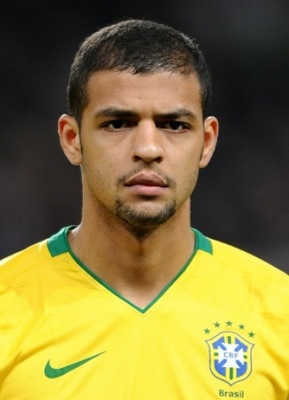 The Juventus defensive midfielder had a tournament of ups and downs. Mostly downs, as he set up a goal for his team and scored one for his opponents, before stamping on Arjen Robben in the quarters.
Most consider him to be one of the reasons for the Selecao's failed campaign. They aren't wrong.
Midfielder: Javier Mascherano (Argentina)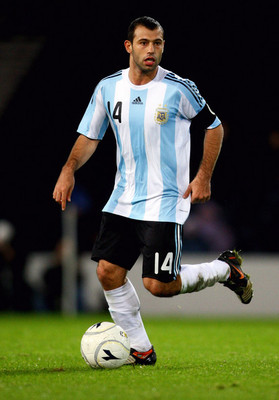 He was the captain of Argentina after Diego Maradona had shockingly left out both Javier Zanetti and Esteban Cambiasso.
But he wasn't a leader on the pitch and was a captain only on paper.
He couldn't even excel in his defensive role in the middle. Maradona's pet was nothing short of disaster.
Midfielder: Franck Ribery (France)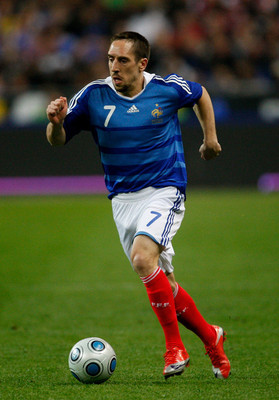 Franck Ribery burst into the French World Cup scene after scoring France's opening goal in the team's 3-1 Round of 16 win over Spain in 2006.
He received a through ball from Patrick Vieira, which allowed the winger to dribble past an oncoming Iker Casillas and shoot into the empty net.
Following the retirement of Zinedine Zidane, it was expected that Ribéry would succeed him and become the national team's talisman.
It had a season for Ribery to forget, after getting ruled out of the Champions league final because of suspension.
But an anticipated redemption didn't materialise for the Bayern Munich star, who was entangled in a sex scandal before the World Cup.
Forward: Wayne Rooney (England)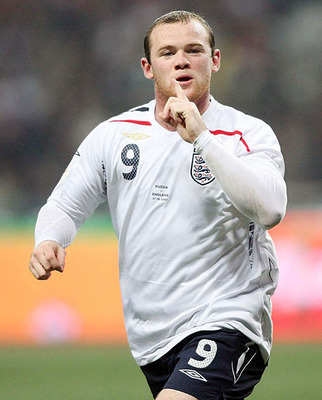 Wayne Rooney terrorized defences across Europe with his persistence, poise, and power.
He's been so terrible that Harry Redknapp, a manager known for his wheel-and-deal philosophy, said that he wouldn't spend even 1.5 million pounds to buy Rooney on his current form.
Time and again, he kept losing the ball, and without his hunger to win the ball back that is seen when he usually plays for Manchester United, it has been a tournament to forget for the man who was supposed to bring redemption to the English.
Forward: Nicolas Anelka (France)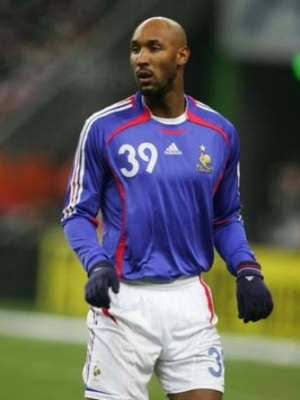 He is called the Incredible Sulk at home in France for eternal petulance. He played only 118 minutes and didn't score.
The French striker blasted coach Raymond Domenech, didn't apologize, and inspired a player training snub.
Little wonder that Anelka was sent home in disgrace midway through the tournament for his tirade against his coach.
Coach: Raymond Domenech (France)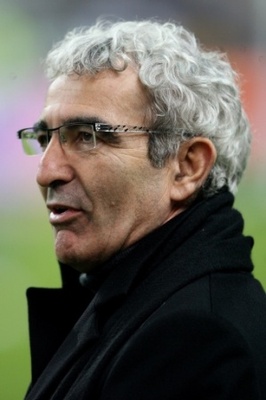 Who else could it have been? Pretty much self-explanatory.
Keep Reading