NBA: New-Look Heat Top 2010-11 NBA Preseason Power Rankings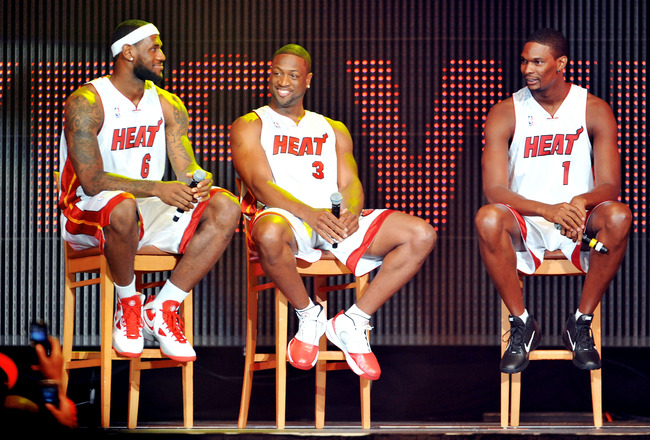 This is a very early look at how I think the NBA season will shake down. There are still a lot of unknowns with many rosters still not completely filled, so a lot of this is based on how I think the rest of the offseason will play out. Please feel free to express your opinions on the subject and let me know where you think some teams should be ranked. P.S. don't worry about being polite in your comments, be as honest as possible.
30. Minnesota Timberwolves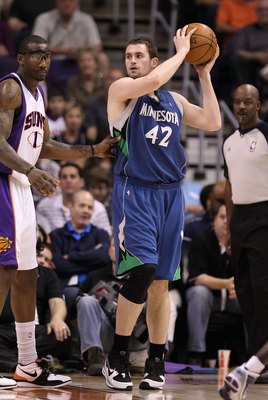 The Timberwolves are an extremely young team that actually has some talent, but it comes with a lot of inexperience and bad coaching. Instead of playing Kevin Love and Al Jefferson at PF and C at the same time, they throw Darko Milicic in there to take up space and waste everyone's time.
29. New Jersey Nets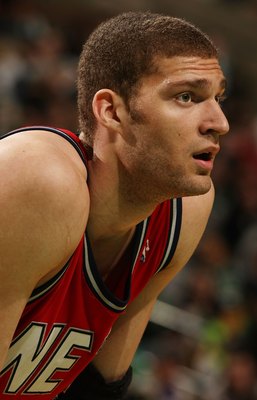 This is a team that actually has some hope for the future, but for now is still a couple of years away.
The Nets were 12-70 last year and did little to improve in the offseason. All that they were able to get in free agency was Travis Outlaw. They're hoping Derrick Favors can develop fast, but for now they will still be one of the worst teams in the league next year, not to mention they will get beat up by the much improved top teams in the Eastern Conference.
28. Indiana Pacers
Danny Granger is one of the best scorers in the league, but is seemingly by him self in Indiana. They're hoping that center Roy Hibbert can develop into a dominant big man, but for now the only thing giving them a chance is getting to play Detroit and Cleveland many times in this upcoming season.
27. Detroit Pistons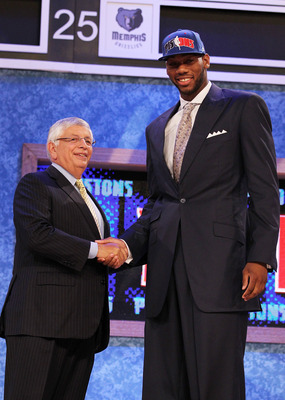 The Pistons fallen hard over the last few seasons and aren't getting better any time soon. The one bright light they have is the young talent of rookie PF Greg Monroe. I have them over the Pacers right now only because I think the Pacers could still lose one of their role players to free agency, which would hurt them even more.
26. Cleveland Cavaliers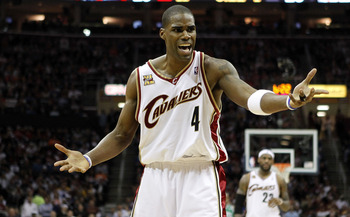 Sorry Dan Gilbert, but the only thing you are likely to win before LeBron does is the number one pick in the draft lottery. This is a team whose best player will be a 34 year old Antwan Jamison.
After him, they have Mo Williams who is average at best and not a true point guard. Delonte West and Anthony Parker aren't getting any wide open looks any more without LeBron James attracting double teams, and Anderson Varejao is not a legitimate starting center.
Stepping in at SF will be Jamario Moon. Not exactly the best replcement for the leagues best player. Cleveland is out of their minds if they think they can sign any of the remaining free agents. No one will want to go to that sinking ship when they could go to Miami, Chicago, or even New York.
When the Cavs win 20-25 games next year everyone will finally realize that there was no way James could have won a title in Cleveland.
25. Toronto Raptors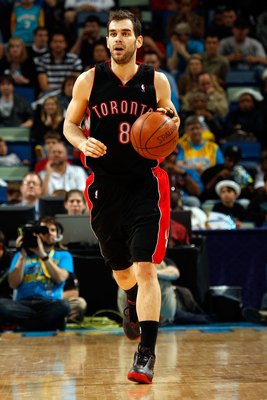 Toronto lost Chris Bosh and will take a hit next year, but the one thing they do have going for them is some good young talent. Andrea Bargnani scored over 17ppg last year and is improving. Jose Calderon is a nice PG for this team as well. They still will be a lottery team though.
24. Golden State Warriors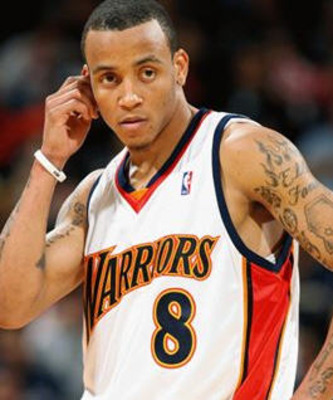 The Warriors are a very interesting team. They were the second highest scoring team in the NBA last season, but managed to give up the most points per game of any team. They are lead by PG Stephen Curry, who had a great year as a rookie. They just acquired David Lee in a sign-and-trade to add to their sub-par front court. Monta Ellis will likely be traded at some point, but until then they still are on the outside looking in.
23. Sacramento Kings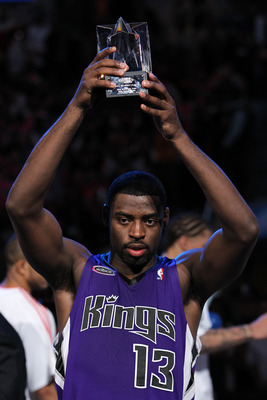 The Kings have arguably the best young talent in the league in rookie of the year Tyreke Evans. The also added DeMarcus Cousins in the draft, plus they have Carl Landry who is a very good starter at PF. They can be good down the road, but not this year.
22. Washington Wizards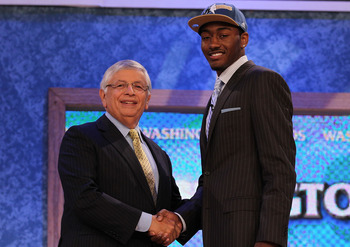 The Wizards got a shot of life when they drafted John Wall with the number one pick in the NBA draft. In addition to this they picked up Kirk Hinrich to play SG. They still have Gilbert Arenas on the roster and he'll probably play with them for the first half of the season before they can trade him in order to add some more pieces.
21. Philadelphia 76ers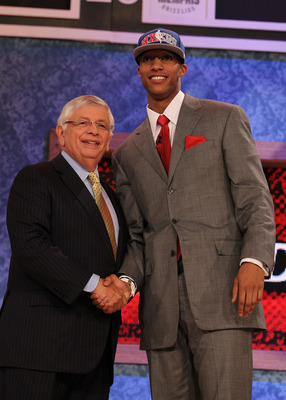 The 76ers got SG/SF Evan Turner with the number two pick in the draft. Along with Turner, they have Jrue Holliday at PG and also Elton Brand at PF. Andre Iguadala will likely be traded, which could be bad since he has been their best player, but Turner plays the same position and they have other needs.
20. Los Angeles Clippers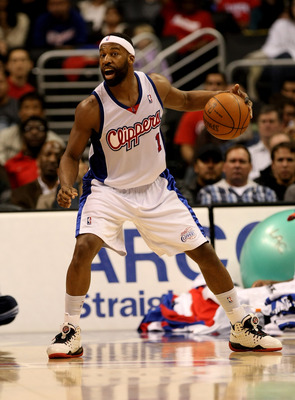 The Clippers have done little to improve in the offseason, but Blake Griffin missed the entire season with a broken knee cap last year and his return should help significantly.
19. New Orleans Hornets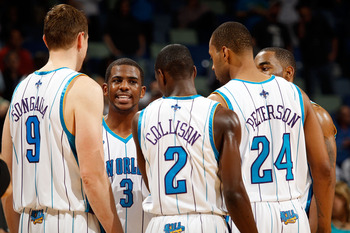 Chris Paul is one of the best players in the NBA. However, he doesn't get much help and it seems like the Hornets aren't doing much to get better. They have talent, but a lot of holes. If David West can have a big season they could get back on track.
18. Charlotte Bobcats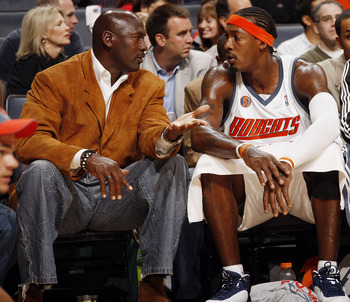 The Bobcats made the playoffs for the first time in franchise history last year mainly because of the defense. This team has a suprising number of veterans, but the loss of Raymond Felton to the Knicks could hurt their chances this year.
17. New York Knicks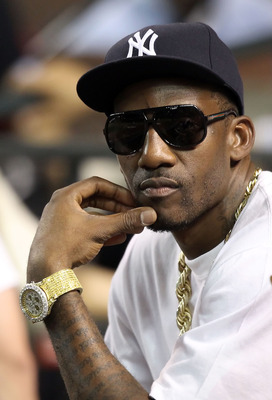 The Knicks have been bad for a while now but finally have some hope after signing Amare Stoudemire and also Raymond Felton. They still have some money to pick up some more pieces to make the playoffs, and right now I have them as the seventh seed in the East.
16. Utah Jazz
The Jazz are a good over all team, but there's no doubt that the loss of Carlos Boozer to the Bulls is going to hurt. They have some other good young players, but I think that this year they will take a step back.
15. Memphis Grizzlies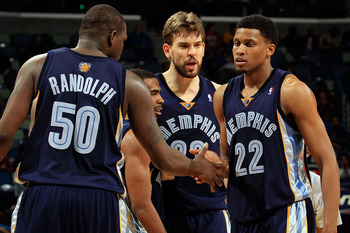 The Grizzlies were a nice surprise last year, going 40-42. They were able to re-sign Rudy Gay and they have a very young team. The addition of shooting ace Xavier Henry in the draft could help get them near a playoff birth.
14. San Antonio Spurs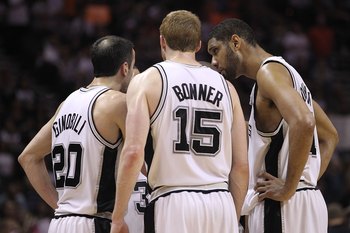 Last year, the Spurs regressed a little with age and that will likely continue as they keep getting older and older. The one breath of fresh air is PG George Hill. They could lose Richard Jefferson to free agency as well.
13. Phoenix Suns
By my estimations, the Suns will just barely make the playoffs as the seventh seed in the West. The loss of Amare Stoudemire will hurt, but their depth will be the key to keeping them alive this season.
12. Boston Celtics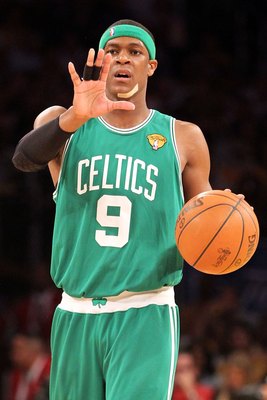 Like the Spurs, age will be the reason for their decline. Rondo is a great young player, but losing Kendrick Perkins for half the season will hurt. This team can still get it done in the postseason, but I think their regular season will be a struggle.
11. Milwaukee Bucks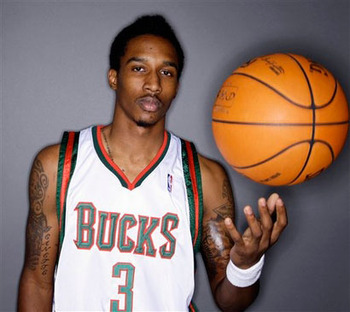 The Bucks made the playoffs last year with their best player, Brandon Jennings, being a rookie. They lost Bogut at the end of the season, but still took the Hawks to seven games. John Salmons returns this year, and the addition of 19.8 ppg scorer Corey Maggette helps big time. Watch out for the Bucks this winter.
10. Oklahoma City Thunder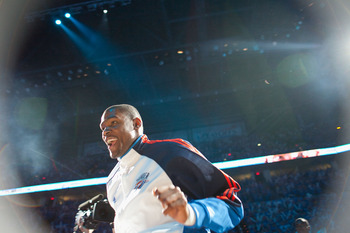 There's no doubt that Durant is one of the best players in the NBA. The Thunder also have Russell Westbrook, who averaged eight assists per game last year, not to mention an improving Jeff Green. The only thing keeping this team from being atop the West is the rest of the roster. They are good, but not great.
9. Portland Trail Blazers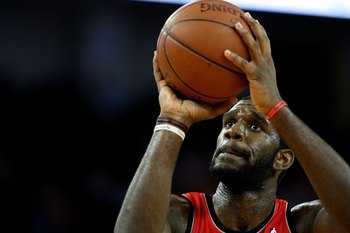 This team has the potential to be a title contender. The biggest reason they haven't reached that potential is nagging injuries. If Greg Oden can stay healthy, they can make a run at the finals. The only other factor is Nicolas Batum at SF, who is the only weakness in that starting five.
8. Dallas Mavericks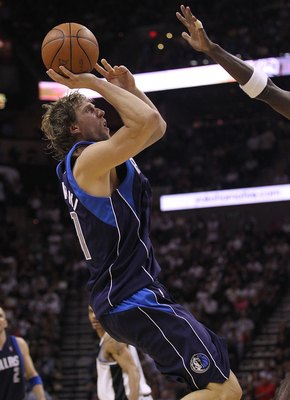 The Mavs have a very solid team, but age is becoming a factor. They brought back Dirk Nowitzki as their number one option after testing the free agency waters. They'll be good in the regular season, but I believe they will ultimately fall short in the playoffs.
7. Atlanta Hawks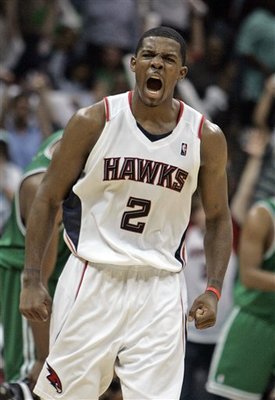 The Hawks were able to retain SG Joe Johnson, securing their starting 5. They have a very young front court that is always improving. The big question with them will be if Jeff Teague take over the starting PG job over veteran Mike Bibby and if so, how will that effect the team.
6. Houston Rockets
This is my surprise team for this season. If Yao Ming can stay healthy, they will have a starting lineup of Aaron Brooks, Kevin Martin, Trevor Ariza, Luis Scola, and Yao Ming. They are very young and only getting better.
5. Denver Nuggets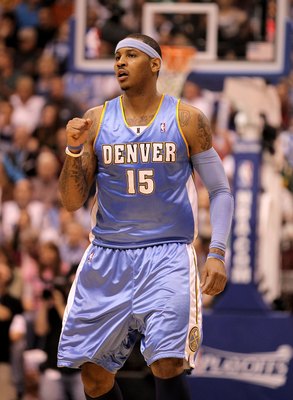 The Nuggets experience is ultimately why I have them over the Rockets and Blazers. Carmelo Anthony is one of the best players in the league and Chauncey Billups is a nice compliment. Aaron Afflalo is improving, but they have some concerns at PF and center.
4. Chicago Bulls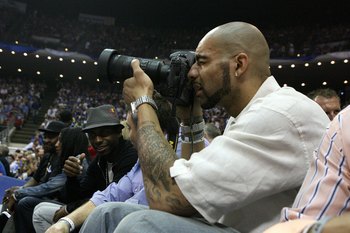 The additions of Carlos Boozer, plus the best 3-point shooter in the league Kyle Korver should make the Bulls one of the best teams in the East. Derrick Rose is becoming a great floor general and Noah and Deng are good compliments.
3. Orlando Magic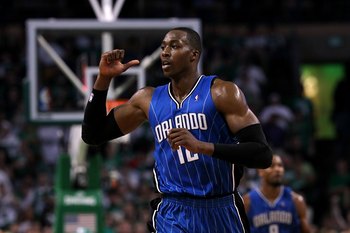 The Magic have been one of the best teams in the league over the last two seasons. Dwight Howard has dominated down low and the addition of Chris Duhon to back up Jameer Nelson should be a boost. Their rivalry with the Heat should be one to watch this season.
2. Los Angeles Lakers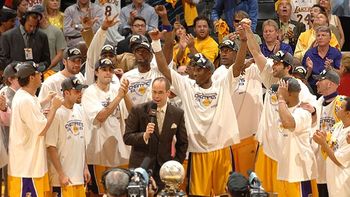 I'm not trying to slight the defending champs by putting them number two, but they didn't get any better in the offseason and I think could take a small step back. They could lose Derek Fisher to the Heat and could also lose Jordan Farmar. I don't think Steve Blake or Shannon Brown can lead this team to a title. Artest did almost nothing offensively last year and isn't getting better any time soon. The one thing that can help them is keeping Andrew Bynum healthy for the full season, but I have reason to believe that isn't going to happen.
1. Miami Heat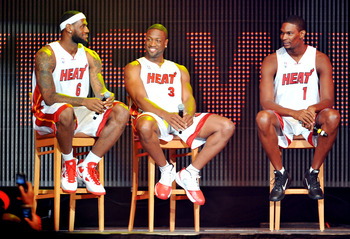 People have been blasting these guys all week, saying that three huge egos can't work as a team, and they can't win with other nobodies. Well it's time for a reality check. These aren't three huge egos, just three great players.
LeBron James has been the ultimate team player in Cleveland and that's on a team were he's putting his trust into guys like Mo Williams. I think just the fact that LeBron chose Miami shows that he's willing to do what it takes to win, even if that means changing his role.
As it looks right now, thanks to these three "egos" taking less money and the trade of Michael Beasley, the Heat have money to sign guys like Derek Fisher, Mike Miller (the 2nd best 3pt shooter in the NBA), or a legitimate center, and not just a minimum salary player.
I think that this will work and that's why I have them at number one. Please feel free to criticize this list as much as you want. I would love to hear everybody's take on this.
For more great articles that don't just concern LeBron James...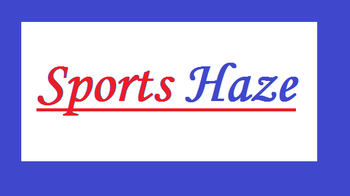 go to www.sportshaze.com!
Also, check out some more of my articles if you'd like.
http://www.bleacherreport.com/users/285580-jake-winiecki
Keep Reading

Miami Heat: Like this team?