Why the Miami Heat Need To Avoid Allen Iverson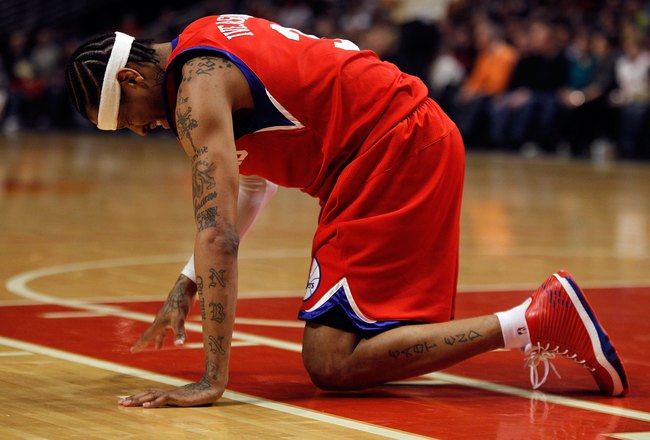 With the new superstar trio started up in Miami, there have been numerous blogs, blurbs, and tweets about Allen Iverson jumping on the band wagon in an attempt to obtain a championship. The Heat have minimal amount of cap-room available to put together a great plethora of role players to complement the new big three.
Sure, Iverson is a multiple-time all-star. Yes, he was the MVP nine years ago. Indeed, he is one of the top career scorers in NBA history. However, on a team with Dwyane Wade, LeBron James, and Chris Bosh all at the helm, do they really need to risk it all on Allen Iverson? Here's a few reasons why the Heat need to pass on the chance to pick him up.
To the (Pass-First) Point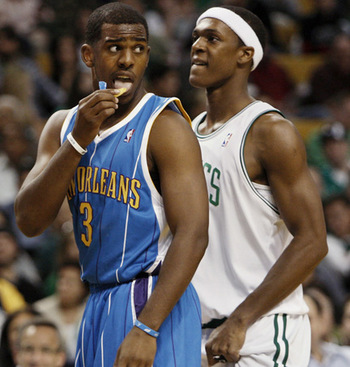 Does anyone remember the times when the main focus of the point guard was to distribute the ball to the other players? Call me old-fashioned (I'm 24), but I miss the Mark Jacksons, the John Stocktons, and the Tim Hardaways of the NBA.
Granted, those type of guards are few and far between in the current NBA roster, there are still some available to pick up—and Allen Iverson is not one of them.
Not only is Iverson extremely lackluster on defense, it is only safe to presume that given a chance to be on an instant contender, Iverson is going to be himself and take the credit for the wins. This means jacking up a lot of un-needed on a team full of scorers.
Sure, he proclaimed he was ready to do whatever any team needed him to do, but wasn't he ready to do that in Detroit, Memphis, and Philly?
Ego-System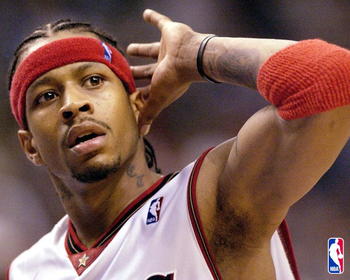 The only thing hitting the sports new at a bigger rate than LeBron's decision is LeBron's ego. D-Wade and Bosh have been the highlight reel stars of their teams for years now. Everyone is already going to think that they know what's best for the team.
Allen Iverson has never been effective when not having a team play all of its offense through him. He hasn't even played a full season for a team where he wasn't the focus of everyone.
There may not be enough fans, coaches, and most importantly, basketballs to share the attention between James, Wade, and Bosh. I don't even want to think about the amount of ego if we throw A.I. into the mix.
Besides, if they make him a reserve two-guard, do you think Iverson will be happy playing second-banana to one of the world's most popular players?
Check Your Attitude at the Door
Allen Iverson does not like doing things the way others want him to do it. In Detroit, he played like he was miserable, and quit due to "back problems" a week before the playoffs.
He had three games in Memphis and flew the coop due to "personal problems."
He was never the first option on offense in his new (but not improved) stint in Philly. He was chased out Philly the first time, and traded from Denver because of constant attitude problems concerning practice and shot attempts.
Do the Heat want to pick up Iverson, train him as their point guard, then have him decide to leave mid-way through the season because he doesn't want to practice for a championship? I think not.
The Quick and the Old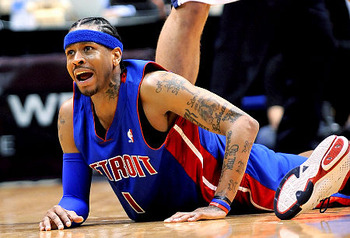 This isn't 2001. The Iverson who won the NBA MVP is a mere memory of the shadow we watched play last year. The wheels don't turn as fast, the gears grind a little harder, and if his back is as bad as he made it out to be in the 2009 playoffs, then his time is as limited as ever.
The Heat are going to have three young, energized, fast, and hungry superstars on their line-up.
If Iverson is running the point, the entire offense will have to slow down at his pace, not to mention how vulnerable he will be to 80 percent of the guards in the league.
Life Happens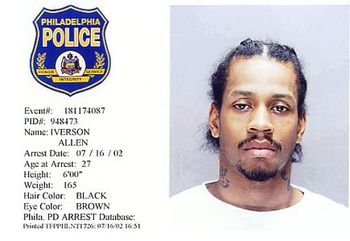 When you are Allen Iverson, anything can happen. In the past, teams have suffered because of bad attitude, arrests, injuries, sick children, gambling problems, drinking problems, and issues with the wife.
It is clear that anyone and everyone has problems; Allen Iverson just seems to have a lot of them, and all at terrible times. I'm not harping on the guy for having issues, I'm just simply stating, is it something the Heat want to risk happen during a championship run?
Where Should He Go?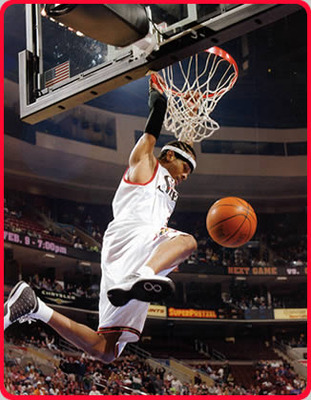 I often get statements of my bias attitude toward A.I. I need to clear that up.
I do like Iverson's love for the game, and his passion on the court. I simply become more and more agitated at his off-court antics, and "all about me" point-of-view regarding his teams. I don't buy his statements of helping any team in whatever way they need him to.
However, if that ends up being the case, I think he can help a young team get to another level by bringing veteran experience as a scoring two-guard to the bench. I would love to see him playing for Oklahoma City, Chicago, New Orleans, Indiana, Memphis (again), Sacramento, or any other younger team in need of a scorer off the bench, and leadership.
Keep Reading

Miami Heat: Like this team?