NBA: LeBron James Goes to Miami Heat, Top 10 Other Signings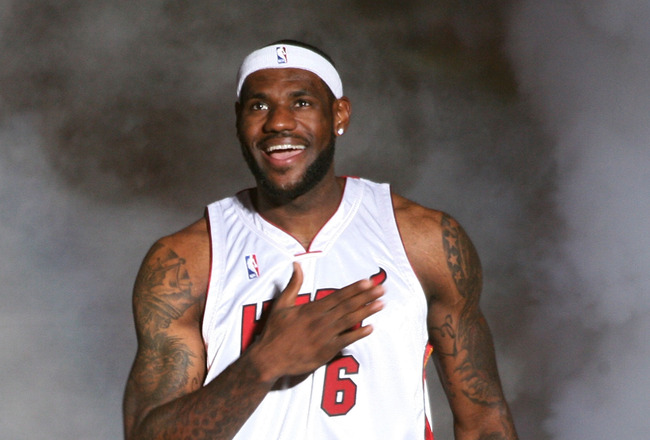 We finally know.
The climax of the most anticipated offseason in sports history happened Thursday night, when LeBron James announced he was going to Miami.
With James going to Miami, the stage is set for teams who freed up salary space for him to make moves.
In the same respect, many teams had already made big moves before Thursday night.
Resignings and big trades and bears, OH MY!
Hell, James' move to South Beach is only the tip of the iceberg.
10. Nowitzki, No Brainer for Dallas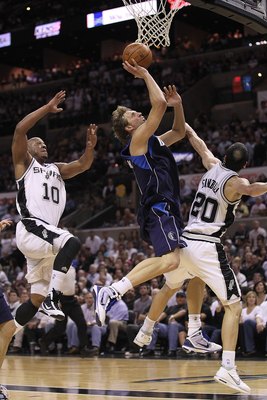 ESPN sources report that the Mavericks and Dirk Nowitzki have agreed to a four-year, $80 million contract.
Nowitzki could have signed a bigger deal if he went elsewhere, but decided to stick to the team he's been with his entire tenure.
Dirk averaged 25 points and around eight rebounds last season.
With his return to Dallas, the Mavs are my dark horse team to make a run at a championship.
Dirk, Jason Kidd, Caron Butler, Shawn Marion, Jason Terry (Erick Dampier might be ousted).
Extremely balanced.
9. Clippers Make Moves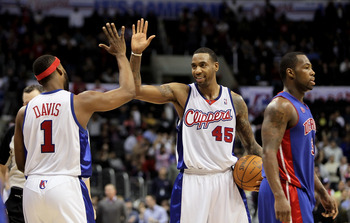 They're not messing around.
The "other" LA team made two key moves when they signed Randy Foye and Ryan Gomes.
After winning just under 30 games last season, the Clips are hoping these guys bring a much-needed boost.
Together, this guard and forward averaged about 20 points per game.
While not exactly All-Stars, they will no doubt help Baron Davis and Co. on the West Coast.
8. D-Rose Back to Chi-Town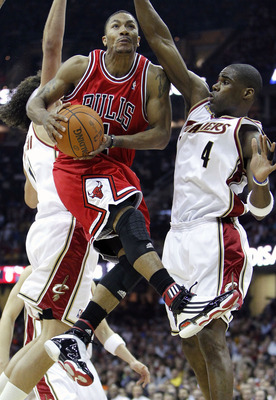 So, they didn't get LeBron.
But they did get their No. 1 back.
For two years now, Derrick Rose has been flat out producing for the Chicago Bulls.
Coming off of a 20-point, 6-assist per game season as a sophomore, Rose will continue to play a key role for the Bulls.
This 21-year-old should continue to improve and keep Chicago in the playoffs for however longs he reps the red.
7. More Dur-Antics for OC Opponents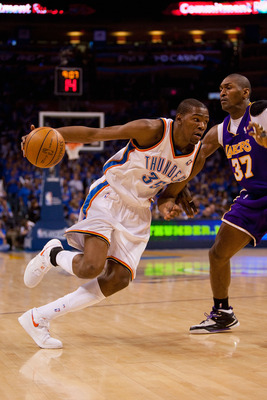 Kevin Durant is back and so is the Thunder.
Averaging 30 points and around eight rebounds per game last season, this young star will give whichever team he's with a fighting chance.
And it looks like he'll be lighting it up for the Thunder for the long haul with his five year, $86 million contract.
6. Carlos Boozer and Co. Add Charge to Bulls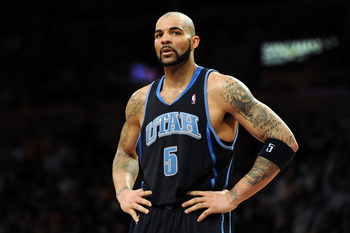 Not only did the Bulls welcome back a key player, but they flew another one in.
Boozer averaged around 20 points and 10 rebounds last season for Utah and will add size to a traditionally frontcourt heavy team.
But wait, there's more.
Turns out Chicago has more plane tickets to give away, as they've reportedly struck a deal with guard and former Boozer teammate Kyle Korver, while also offering a deal to JJ Redick.
Luol Deng, Rose, Reddick, Korver, Boozer, WOW!
It didn't take long for Chicago to get over LeBron.
5. Rudy Goes Grizzly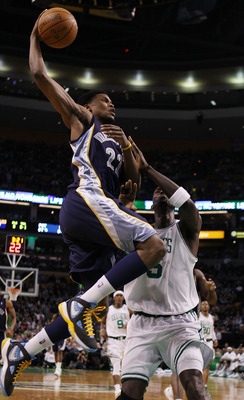 Another young player who has had a big impact on his club will return.
Rudy Gay signed a five-year extension with the Memphis Grizzlies after four years with the club.
Last season, Gay averaged just under 20 points and six rebounds per game.
Look for the Grizzlies to break .500 this season, as Gay comes back to a cast made up of Marc Gasol,, Zach Randolph, and OJ Mayo.
4. Al Jefferson Stays Put...For Now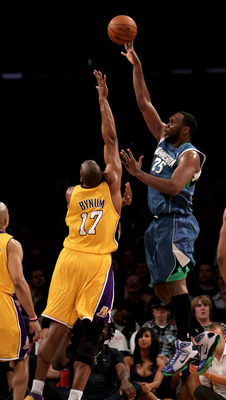 It's not so much that he will probably stay as it is the fact he hasn't left yet.
Just when it looked like Al Jefferson was being immediately ousted from the conference-worst Minnesota Timberwolves, the team has yet to deal him out.
The big man averaged 17 points and nine rebounds last season.
But Minnesota wants to get rid of the $42 million left on his contract.
GM David Kahn was receiving deal after deal when he announced that he wanted to trade Jefferson.
The latest teams to add Jefferson to their wish list are the Cavs and Warriors.
3. Amar'e Goes East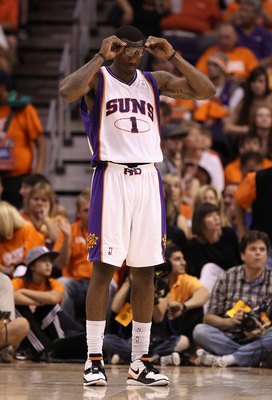 Another team that lost out on the LeBron sweepstakes adds a big name.
The New York Knicks, after a decade of losing seasons, sign Amar'e Stoudemire in hopes of revamping their franchise.
Stoudemire averaged 23 points and nine rebounds for the Suns last year.
And with new faces arriving to the city every day (like Anthony Randolph, Ronny Turiaf, Kelenna Azubuik, and probably Raymond Felton), this year's Knicks could put New York back on the map.
2. Joe Goes Home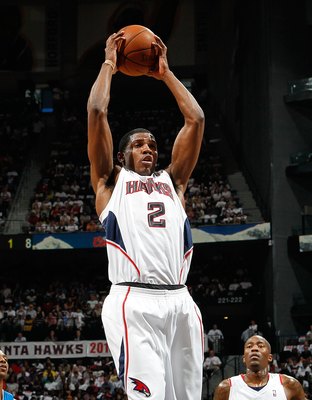 One of the most coveted free agents this summer decided to go back for more.
In 2008, Johnson lead the Atlanta Hawks to their first playoff berth in nine years.
They returned twice in as many years.
Last year, he averaged 18-5-5 per game.
No wonder why they signed him to a six year, $119 million deal.
1. Bosh and Wade Court the King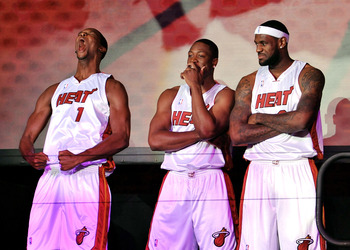 SAY HELLO TO MY BIG-TIME FRIENDS!
The Heat signing Dwayne Wade and Chris Bosh by itself would make this an easy pick for No. 1.
But they are the reason why LeBron broke hearts from coast to coast the way he did.
Without Bosh going to Miami and Wade staying in Miami, LeBron would have had a much tougher choice.
With this threesome in Heat uniforms, however, questions arise.
Can LeBron play second fiddle to Wade?
How does leaving Cleveland change LeBron's legacy?
Will he have a shot at being mentioned in the same sentence as Michael Jordan if he needs to be surrounded by such stardom to possibly win it all?
We'll have to watch.
Keep Reading