Ricardo Rincon: The Most Valuable Pittsburgh Pirate of the Losing Era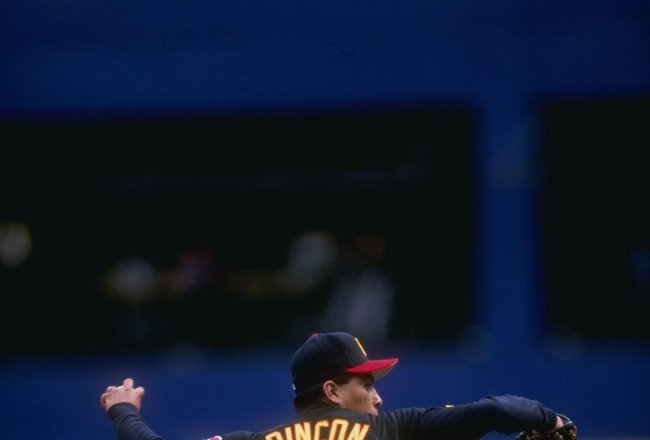 As most of us know, the Pirates have stunk for a long, long time.
Since 1992, the Buccos have made mistake after mistake in the development, trading, drafting, and signing of free agent players. Every time a player starts to pan out, the Pirates trade him for an average of three prospects.
When you're lucky, one of those three pan out. Then you trade that guy for three more prospects and hope one of those pans out so you can start the vicious cycle again.
When you pan over this era, you see a few deals that have been good ones, not many, but a couple have worked out. This is my tracking of the one Pirate I believe has brought maximum value for his talents, Ricardo Rincon.
His playing days in Pittsburgh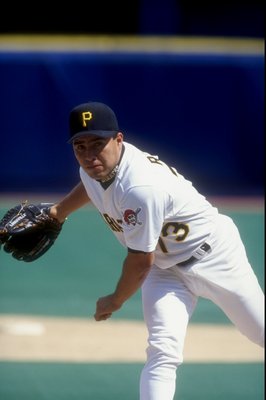 Rincon spent two seasons in Pittsburgh and was a solid left-handed set man and middle reliever, a valued commodity in MLB.
Stats:
125 IP,122 G, 3.17 ERA, 135 SO, 4-10 W-L, 18 saves
Rincon also pitched the tenth inning on July 12, 1997 and got the win in a combined no-hitter, the last one the Pirates have had. Fransisco Cordova pitched the first nine innings, but with the game still tied he needed an inning out of Rincon to finish the job.
1999 Rincon traded to Indians for Brian Giles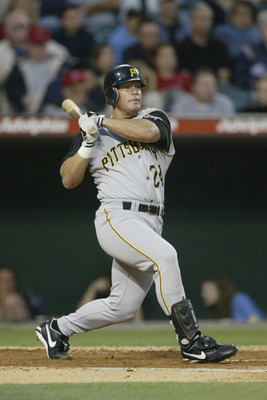 On November 18th, 1998, Rincon was sent to the Cleveland Indians for slugging outfielder Brian Giles. It was a one-for-one deal and probably the last one that ever worked out for the Pirates.
Giles' stats for the Pirates over five seasons:
715 GP, 501 R, 165 HR, 506 RBI, .308 AVG, 174 2B, two all-star appearances
Giles traded to the Padres for Bay, Perez....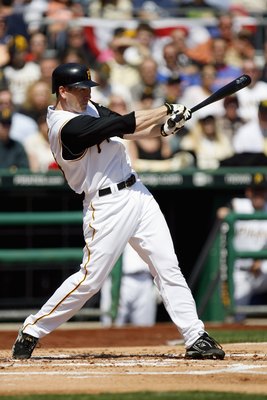 In August of 2003 the Pirates sent Brian Giles to the Padres for Jason Bay, Oliver Perez and Cory Stewart.
Bay panned out right away, Perez showed some promise, and Stewart never made an impact.
Jason Bay's stats as a Pirate:
719 GP, 435 R, 139 HR, 452 RBI, .281 avg, 151 2B, 50 SB
Bay went to two all-star games as a Pirate and was the 2004 NL ROTY.
Oliver Perez's stats as a Pirate :
398 IP, 70 GS, 21-28, 4.59 ERA, 421 SO
Oliver Perez traded to Mets for Xavier Nady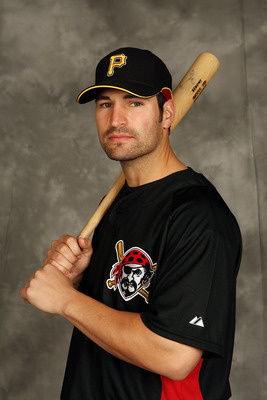 On July 31st, 2006, Perez and Roberto Hernandez were sent to the New York Mets in exchange for outfielder Xavier Nady.
Perez was who the Mets wanted while Hernandez was more of a typical salary dump by the Pirates.
Xavier Nady's stats as a Pirate :
269 GP, 125 R, 36 HR, 152 RBI, .301 AVG, 62 2B
Bay traded to the Red Sox for LaRoche, Morris, Moss and Hansen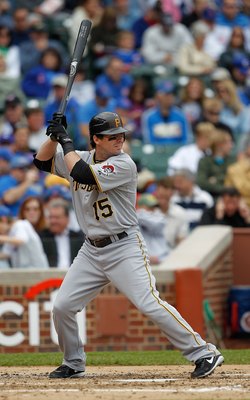 On July 31st, 2008, the Pirates sent Jason Bay to the Red Sox in a three-team deal. The Pirates received Andy LaRoche, Brandon Moss, Bryan Morris and Craig Hansen.
As of right now, this looks like a terrible deal.
LaRoche is a utility player, Moss looks finished as a real prospect, Hansen is going through some major injury issues, and Morris, the last hope of this trade, is showing some real value at this point.
Andy LaRoche's stats as a Pirate :
263 GP, 99 R, 18 HR, 89 RBI, 40 2B, .232 AVG
Brandon Moss' stats as a Pirate :
178 GP, 59 R, 13 HR, 64 RBI, .232 AVG, 30 2B
All four of these players are still in the organization, so there is a little hope this trade will pan out, but the outlook is not very good.
Pirates trade Nady to the New York Yankees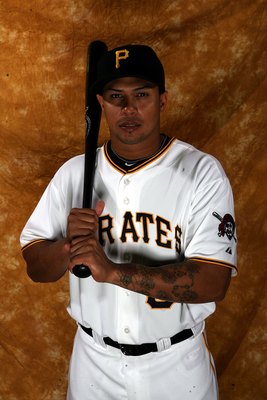 On July 26th, 2008, the Pirates sent Nady along with Damaso Marte to the New York Yankees for Jose Tabata, Daniel McCutchen, Ross Ohlendorf and Jeff Karstens.
Now, I am looking for Nady's value in this trade, so I am going to break it down into Nady for Tabata and Karstens.
Jeff Karsten's stats as a Pirate :
64 G, 32 GS, 8-15, 4.89 ERA, 111 SO
In conclusion.....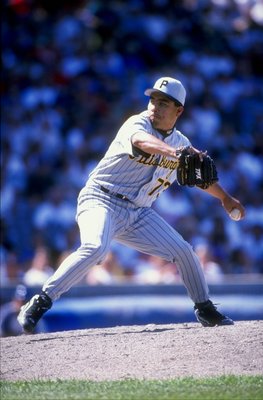 So what does a relief pitcher who hasn't been here in over 11 years have to do with the current club?
Well, there are three current Pirates (LaRoche, Karstens, and Tabata) and three other guys still in the minors (Moss, Morris, and Hansen) that are descendants of him being traded away all those years ago.
What is the total contribution the Pirates have received from Ricardo Rincon and the trades he has helped produce?
How about 4 All-Star appearances, the 2004 ROTY and these stats:
Pitching :
755 IP, 33-53 W-L, 18 S, 667 SO
Batting :
2171 GP, 1231 R, 372 HR, 1269 RBI and 483 doubles.
Combine those stats with the six guys still in the organization, and it is easy to see why Ricardo Rincon was the most valuable Pirate of the last 17 awful seasons.
Keep Reading

Pittsburgh Pirates: Like this team?