What If the USA Put Their Best Athletes In the 2010 FIFA World Cup?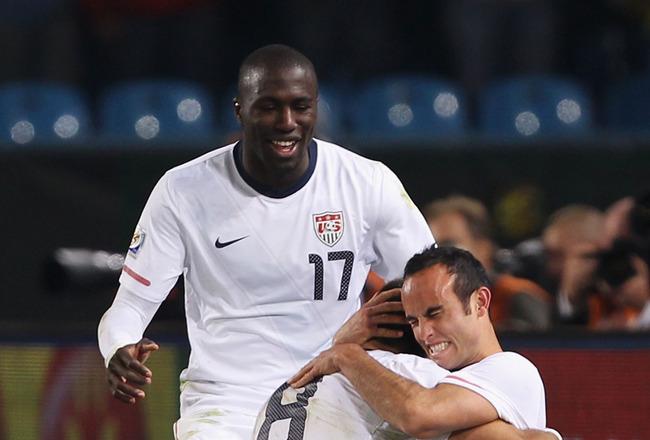 With the downfall of the United States in the World Cup, we're going to see who would have made the team if we chose our best athletes. No more are we going to have to hear about Brazil, or Germany, or other countries talk about how they use their best athletes. No, the USA is going to go Dream Team for the 2010 FIFA World Cup this time. For this, I'm going to to have one goalie, four defenders, four midfielders, and two strikers, plus a head coach.
Head Coach: Phil Jackson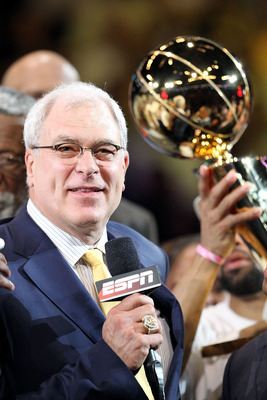 The Zen Master is our head coach. Phil has won 11 NBA titles as a coach and has coached some of the best NBA players ever. He can do the best job working with all of these superstar talents, and all will buy into his triangle offense on the pitch. Plus, the guy has won with Ron Artest and Dennis Rodman.
Goalie: Ryan Miller (NHL Buffalo Sabers)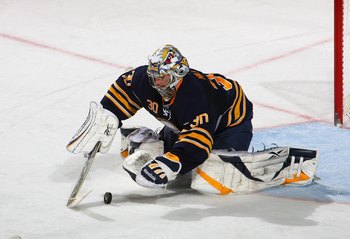 The guy hasn't won anything while playing for the Sabers, but come on, he plays near Lake Erie that borders Cleveland. He led the United States hockey team to a silver medal in the Winter Olympics, so he gets the start in net for the 2010 FIFA World Cup.
Defender: Darrell Revis (NFL NY Jets)
The U.S. team this year had a big problem playing defense. Problem fixed here with Revis Island locking down strikers from across the world.
Defender: Bob Sanders (NFL Indianpolis Colts)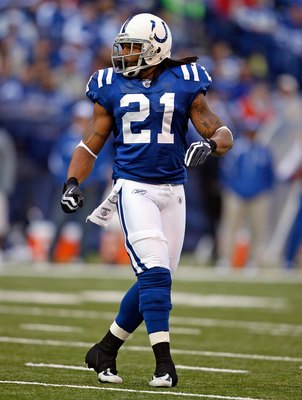 He didn't play too much during the 2009 season for the Colts, but when he's 100 percent he's one of the most feared defensive backs in the league. Plus, the dude can knock someone into next week. Let's see one of the floppers fake an injury when Bob here comes across the middle and de-cletes them. He will have to watch out for red cards though.
Defender: Troy Polamalu ( NFL Pittsburgh Steelers)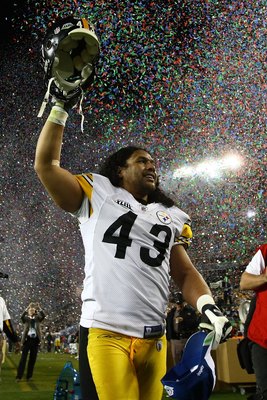 The guy is everywhere on the football field. Could you imagine him just roaming around the soccer pitch back there on defense? He would see a cross coming from across the field, be out of position, but still be able to recover and intercept the soccer ball. Plus, his hair puts him on this starting 11.
Defender: Ron Artest (NBA LA Lakers)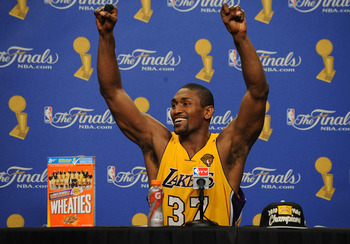 This team needs an edge, welcome Ron Artest. Sure, he's one flop from an opposing player away from starting a soccer riot. Sure, he's probably going to get a red card a game. Sure, he could go into the stands in Mexico and start an international war. But the guy can lock people down on the basketball court, and he will get into the heads of the best soccer players during the World Cup. Plus, if they win HE GETS HIS WHEATIES!
Midfielder: Peyton Manning (NFL Indianpolis Colts)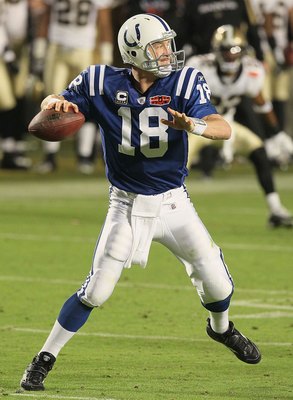 Peyton might not be the fastest guy on the field, but good God can he run an offense. Manning is a field general while on the football field, and here he will be running our offense from the midfield. Plus, while the game is going on, Phil won't have a chance to coach the team. Here, Peyton can take over and let the guys know where they should be.
Midfielder: Kobe Bryant (LA Lakers)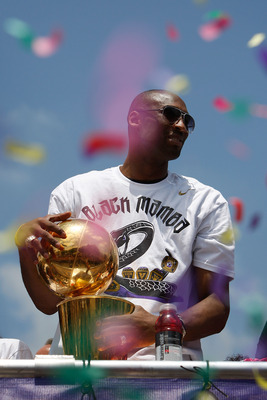 We need a killer attitude here on our team. Once Kobe has that jaw sticking out you know he's in attack mode. If the team is playing sluggish on the field Kobe will be the first person to say, "Okay, let me do it. I'll make us win no matter what." Plus, he grew up in Italy so that has to play a part, right? Kobe's the best player in the NBA and probably the best athlete in the U.S. now.
Midfielder: Derek Jeter (MLB NY Yankees)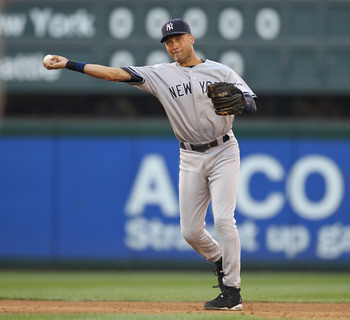 The man just wakes up and pisses excellence. He's class on and off the field, and has five World Series titles to his name. Along with Kobe and Peyton, this midfield has the experience of being in big games to help lead this team if times get tough.
Midfielder: Lebron James (NBA Miami Heat)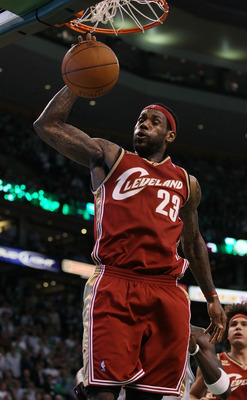 The King needs help to win NBA Championships, and well in this case to win the World Cup. He can jump out of a gym, and we need someone on set cross plays and corner kicks. King James is quick and can play some mean defense if needed. Plus if he wants to become a global icon, well no better place but to come up big during the World Cup.
Striker: Chris Johnson (NFL Tennessee Titans)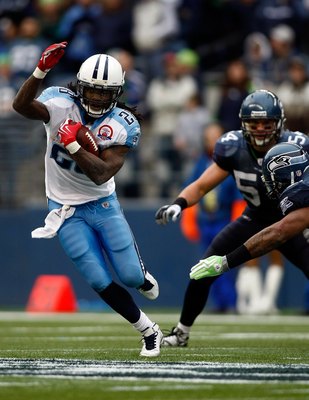 The NFL's fastest man is needed on this team. With Peyton or Kobe sending the ball up field, they'll need Johnson to chase it down. He leaves defenders in the dust on Sundays, so the U.S. will need this skill during the month long tournament.
Striker: Chad Ochocinco (NFL Cincinnati Bengals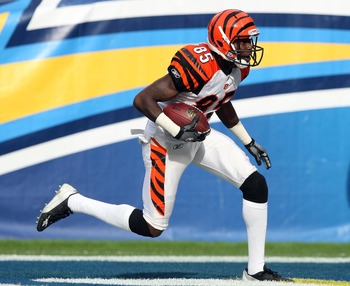 And rounding out our starting 11 is none other than Mr. Extravagent Touchdown celebration himself...Chad OCHOCINCO! He wants a stage to perform, well here you go, Chad. Let's see what you can come up with after you put one into the net. I could have gone with much more talented strikers here such as Dwyane Wade, Patrick Kane, or Brandon Marshall. But no, I want the U.S. team to not only be crazy, (see Artest, Ron), but have some fun out there. So Chad, you made the starting 11...congrats.
Final Thoughts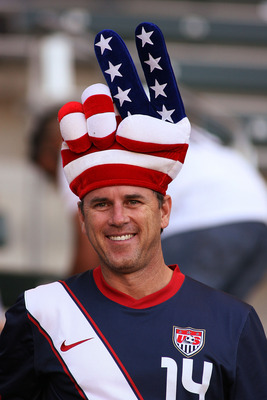 So there is who I would take as a starting 11 in the 2010 FIFA World Cup. Who would you take? Leave any comments below.
Final Thoughts
So there is who I would take as a starting 11 in the 2010 World Cup. Who would you take? Leave any comments below.
Keep Reading

United States (National Football): Like this team?