2010 FIFA World Cup: Ranking the World Cup's Hottest Fans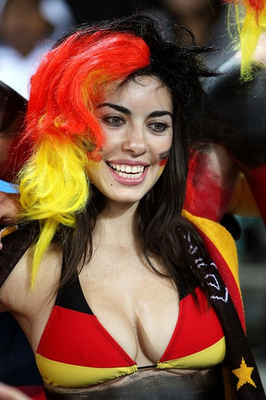 Sure, the World Cup is about soccer, but it is also about the fans.
Especially the hot female fans.
We've whittled down all the competing nations to bring you a knockout stage of the Top 16 2010 World Cup fans spotted in South Africa.
No. 16: South Korea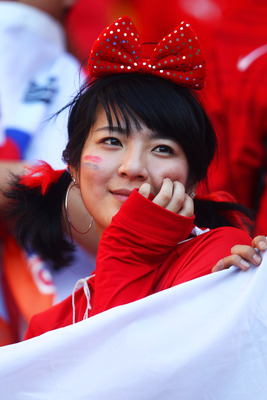 Cute, even without the Minnie Mouse bow.
No. 15: Mexico
Dear FIFA. He was definitely offside. Love Mexico.
No. 14: Spain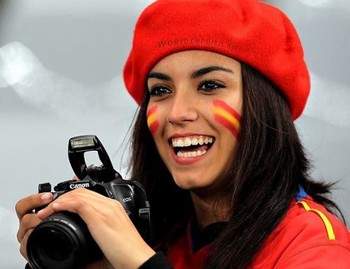 Will this Spanish beauty have further reason to smile after Sunday's World Cup final?
No. 13: Switzerland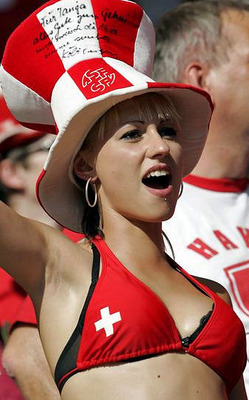 This Swiss miss entertained us more than her team did.
No. 12: Argentina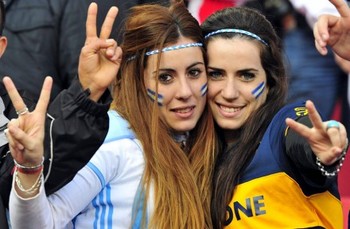 Two.
Yes, you get two Argentinean beauties here.
No. 11: France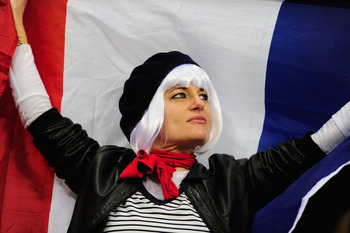 Zut alors! At least one French person contributed something of worth to this World Cup.
No. 10: Ghana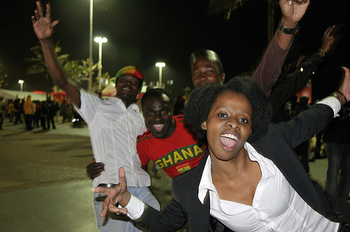 She may not be wearing her team colors, but this Ghanaian fan is still a World Cup beauty.
No. 9: Brazil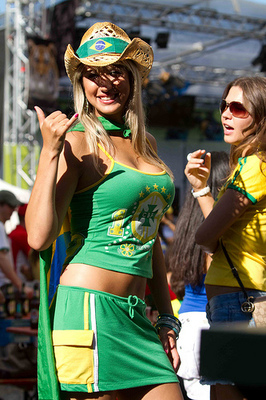 This climate at in South Africa was probably too cold for the Brazilian girls to be at their best.
But at least one girl made the effort to show us the traditional World Cup Brazilian babe.
No. 8: England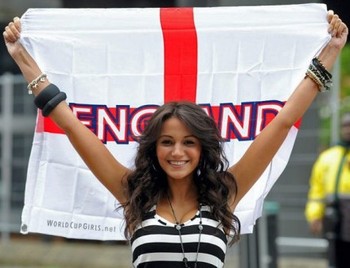 What will England's players do after its disastrous tournament?
Probably try and get this girl's phone number.
No. 7: South Africa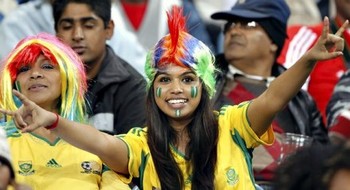 The host nation put on a good show and introduced us to South Africa's finest females.
No. 6: USA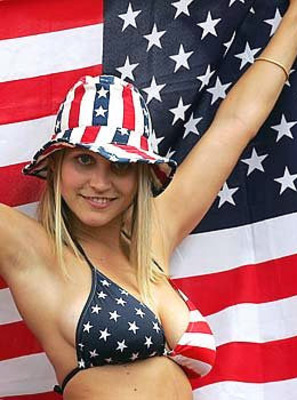 Star-spangled banger.
USA's hottest fan shows her allegiance to the flag.
No. 5: Italy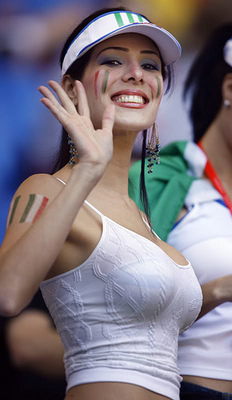 How sad it was to wave goodbye to this stunning Italian after the first round.
No. 4: Denmark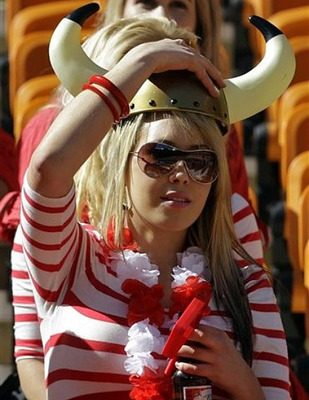 Danish girl.
Viking helmet.
Something something something horn.
No. 3: Holland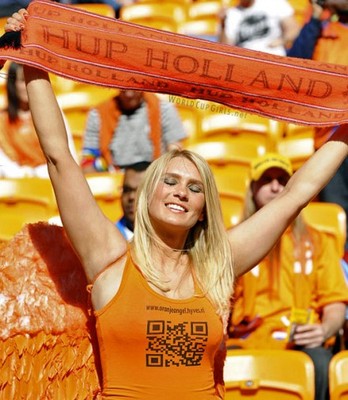 We will remember this Dutch angel as fondly as those mini-skirted girls who were arrested after Holland's opening game with Denmark.
No. 2: Paraguay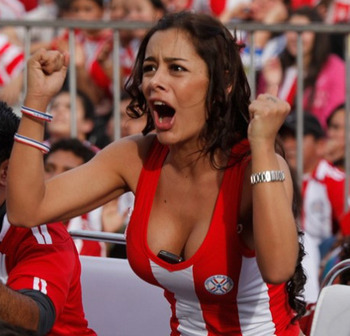 Single-handedly dragging her team to second place, the lovely Larissa Riquelme.
No. 1: Germany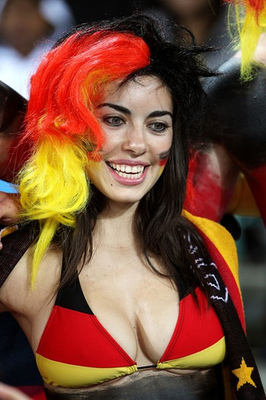 Germany takes the top spot, and not just for this beauty—though she certainly would have been a contender on her own—but for all the hot German fans in South Africa.
Congratulations, Germany!
You played the best soccer and had the best looking fans.
This was truly a German World Cup.
Keep Reading