LeBron James To Miami Heat: Chicago Bulls Were Best Chance To Win Now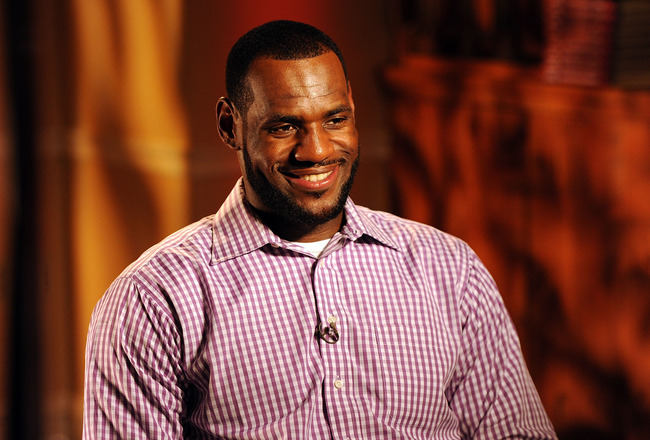 I don't care what LeBron James said on his awkward, painful-to-watch "The Decision" Thursday night. The Miami Heat was not the right choice if James wanted to win now, and win in the future.
The Chicago Bulls were the best fit if all he really cared about was succeeding on the basketball court and becoming the best player he could be.
James' decision was about more than just basketball. It was about having a fun time in South Beach playing with his friends. Forget chemistry. Forget creating a squad with complementary components.
No, this was about James' fear of being the leader of a team and not winning a championship. Even the King has his insecurities.
All the ESPN talking heads maintained up until the decision that the Chicago Bulls were the best fit for James, and gave the King the best chance to win a crown. Here's why they were right.
Derrick Rose Will Be A Young Superstar
LeBron James, why would you team up with the 28-year-old Dwyane Wade when there is a nearly identical player in Chicago who is seven years younger?
Yes, Wade will be a great player for the next two or three years. But what about near the end of these five-year contracts?
Wade will be fading, Bosh will be not just soft but also old, and James will still be a beast. He'll be in his prime, while the other two are on the decline.
If he came to the Bulls, on the other hand, he and Boozer would have carried the load in the first season or two while Rose blossomed. Then, Rose would have elevated his game as Boozer entered his 30's and also taken pressure off James.
There are two models of teams in the NBA. Teams that are built on youth, such as the Oklahoma City Thunder and the Bulls of late, and teams that have veteran leadership, such as the Boston Celtics and Dallas Mavericks.
Never has a team been made up of all star players in their prime. Probably because that is the time in a player's career when he should be dominating.
LeBron still would have dominated a la Michael Jordan in Chicago while Rose came into his own.
Now he will have to accept a reduced role, possibly leading to more Heat losses. And as the years go on, his fellow stars will decline instead of getting better.
The Bulls Have Stars Down Low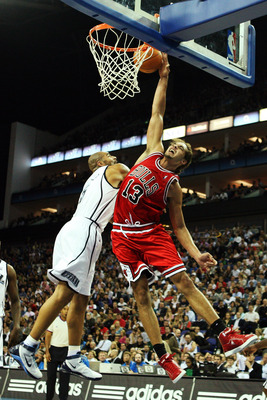 One player is going to haunt James' dreams: Dwight Howard.
Howard's Magic squad will be the thorn in the side of the Heat for years to come, because there's no way Pat Riley will be able to acquire a center who can legitimately body up Howard in the paint.
The Boston Celtics were able to keep Howard in check thanks to Kendrick Perkins. The Los Angeles Lakers have Andrew Bynum.
Who do the Heat have? Joel Anthony?
Bosh has said he wants to play power forward and only power forward. Translation: I'm not guarding Howard or any other centers.
Not like he does a particularly great job of defending power forwards either. But that's besides the point.
The Bulls were the best rebounding team in the league last year, and they just added Boozer, who averages 11 boards on his own.
Needless to say, second chance points will be at a premium for Bulls opponents.
Moreover, Joakim Noah has bulked up and is a stingy defender who can potentially go toe-to-toe with Howard. And even if he is slightly overmatched, Tom Thibodeau knows what it takes to stop Superman.
Speaking of Thibodeau...
Thibodeau Is A No-Nonsense Coach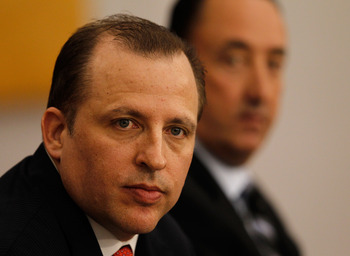 Anyone who says Pat Riley will remain in the Heat's front office is a liar. I give it until January before he retakes the sidelines.
Meanwhile, Thibodeau is starting his first head coaching job and is going to do whatever it takes to prepare his team for battle and make them better. Think Scott Skiles.
Only Skiles made a team with Kirk Hinrich, Ben Gordon, and Luol Deng into a legitimate Eastern Conference threat.
Imagine what Thibodeau can do with Rose, Deng, Boozer, Noah, and who knows who else. He's going to make each of those players better and get the most out of them.
Thibodeau has something to prove. Riley is self-abosrbed. Yes, he is a great coach and yes his three-hour practices will prepare the Heat well, but if LeBron was concerned with maximizing his basketball skills in a non-brash manner, then the Bulls were his best option.
The Bulls Will Stand In The Way Of The Heat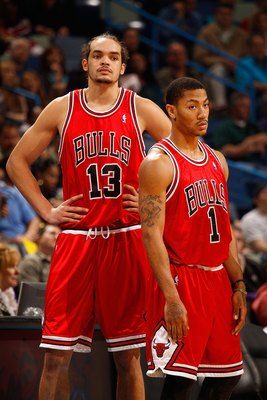 Everyone knows the saying, "If you can't beat them, join them."
Well, that's why LeBron should have chosen the Bulls.
Chicago is nowhere near done in making roster moves this offseason. Sure they missed out on LeBron, but they still have plenty of options to explore.
They could sign Kyle Korver, J.J. Redick, or Anthony Morrow to round out one of the best starting fives in the NBA.
They could do so and save the rest of their cap space to try and obtain Carmelo Anthony in a year. They could bulk up even more in the frontcourt by bringing in Shaq. That probably won't happen, but it's possible if they want a big body to slow down Howard.
The Bulls have more depth already than the Heat, and will only add more as the summer progresses. Boozer and Rose are nearly on par with Bosh and Wade as is.
James should be worried that the Bulls will stand in his way of a title. Wade was frightened. That's why he persuaded Bosh to come with him to Miami, and why he went back for a second interview to rattle James.
The Bulls are a young, fiesty group, and the Heat have experienced what youthfulness can do in the playoffs first-hand. For those who forgot, the Bulls swept the defending champion Heat in the first round of the 2007 playoffs.
LeBron should have chosen the Bulls to tap into that youthfulness and use it against Bosh and Wade in Miami. All the pieces were in place, and Rose, Noah, and Deng could have been resigned without regard to the cap.
It was a dynasty in the making, with LeBron James as the man. Now, he will have to accept a reduced role as the Pippen to Wade's Jordan in Miami, and watch the Bulls get better and better without him.
Keep Reading