Kevin Harvick, Gordon Vie for Victory Over Johnson in Chicagoland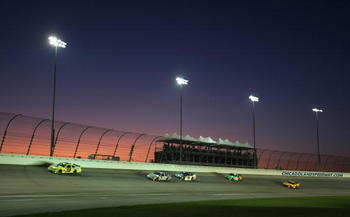 All that talk about preseason favorites, who'll dethrone Jimmie Johnson, and who'll be inducted into the Class of 2010 in the NASCAR Hall of Fame is all in the past because Saturday night's Lifelock.com 400 marks the first race of the second half of the Sprint Cup season.
So far, it's been a season of surprises, with a new face leading the tour in points, another driver who's been nearly as dominant and strong as a certain four-time champion, and a manufacturer that's been a relative no-show this year.
That said, all eyes will be on a select group of drivers who, no pun intended, step up to the plate at this nine-year-old facility known as Chicagoland Speedway.
A one-and-a-half-mile sweeping track, its corners are brutal on both man and machine. Just ask Mike Skinner, whose 2001 season was marred by a shoulder injury sustained in a grinding solo crash in turn one.
Or ask Kyle Busch about his frustrating race at this facility last year, whose ill-handling of the No. 18 Toyota came to a merciful end when its engine expired just before the finish. It was the difference between being in the Chase and going for 13th place in the points race.
Will it be one of these usual suspects or a new face emerging in Victory Lane? Stay tuned on Saturday, with the Lifelock.com 400 airing live at 7:46 ET on TNT!
(For more of my analysis and thoughts on all things NASCAR and racing, visit my blog The Podium Finish)
Mark Martin, No. 5 Chevrolet
You don't need to be a psychologist to know that's a worried look on the face of the 13th-place racer in the Cup standings, as he and that No. 5 team just haven't exactly been as spectacular as last year.
Could it be the Kasey Kahne distraction that got to them or how some of the resources from last season are now shared with teammate Dale Earnhardt, Jr. and the No. 88 team?
Whatever the reasons, Mark Martin and company sorely need a good race this Saturday night, having been bumped out of their postseason spot after getting involved in the 20-car crash during the closing stages of last Saturday night's Coke Zero 400 at Daytona.
This track's a solid one for the 51-year-old ageless talent with four top-10s along with a victory from last season's race. He also has a respectable average finishing position of 12.6, which is a better total than the likes of Kurt Busch, Greg Biffle, Jeff Burton, and Carl Edwards, who are currently ahead of "Mr. Consistency" in the points race.
If not a win, he may just bring that No. 5 Chevrolet to a solid top-10 finish, which would just be what the doctor ordered for a driver who simply remains "forever young."
Clint Bowyer, No. 33 Chevrolet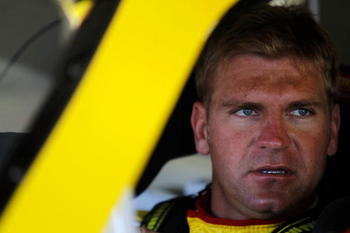 You know that song by The Clash that goes "Should I Stay or Should I Go," right? Well, that's sorta how Clint Bowyer has to feel with the way his season's been, as far as trying to crack the Chase field.
There have been times when the No. 33 Cheerios team is able to reel off some solid performances, but there are other moments when they look about as lost as some of the readers here on the way to a date.
That said, perhaps Chicagoland is the answer for the Emporia, Kansas native, who's logged in three top-10s in his four previous starts, seemingly placing ninth or 10th when he's competing at this particular facility.
Just 49 markers behind 12th place Carl Edwards for the final Chase position, a strong finish for Bowyer in the Illinois twilight would make some of his competition cry wolf.
Matt Kenseth, No. 17 Ford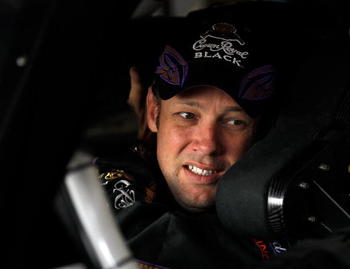 You might be thinking, "Jeez, another non-winner at Chicagoland as a favorite?" Well, this isn't just your typical pick—it's Matt Kenseth, who's probably been closer to winning at this facility than Bill Buckner kneeling just a tick lower to snatch that ground ball in the '86 World Series.
In his nine previous starts, he scored two top-fives and four top-10s, leading 239 total circuits at the quad-oval track. Most memorably, he was on the receiving end of a sheet metal tag game with Jeff Gordon in the 2006 race in which the 2003 Cup champ's car was touched slightly by the No. 24 Chevrolet late in the going, spinning in turn two, and ultimately losing the race from that incident and a last-lap crash with David Stremme.
It's been another successful, though tumultuous, season for the 38-year-old veteran, who's now learning the communication and managerial style of new crew chief Jimmy Fennig. With four top-fives and eight top 10s thus far, a victory is sorely needed for the cagey racer, which would mark his first of the season and at the Chicagoland Speedway.
Tony Stewart, No. 14 Chevrolet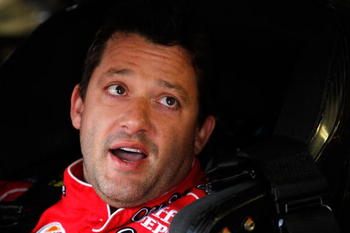 Now here's a guy who knows a thing or two about getting around this speedway. Tony Stewart, a two-time winner at this cookie-cuttin' track, absolutely devours every opportunity he gets with success at Chicagoland, compiling seven top-10s at this track (including those two wins).
All of those top-10 finishes have been top-five placements, which obviously makes him a solid favorite heading into Saturday night. The question is, which Smoke will appear for this event?
It's been a season of ups and downs for the Rushville Rocket, who's amassed four top-five and eight top-10 finishes so far in 2010. Sitting ninth in the points race, the two-time Cup champ is also in great need of a visit to Victory Lane, but hopefully not just as a mere spectator as he was in Phoenix when teammate Ryan Newman won.
Are we going to see the guy who scored four straight top-10s in the month of June, or the one whose car was engulfed in flames last Saturday night at Daytona? After at least 267 laps of racing in the nighttime, we'll see.
Kyle Busch, No. 18 Toyota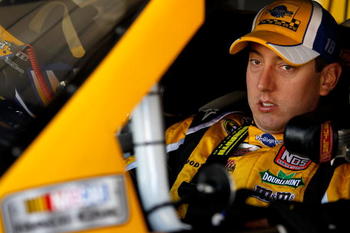 If a pattern holds true with NASCAR's most streaky and dynamic racer, anticipate a memorable weekend for Kyle Busch. A previous winner at this facility (2008), the 25-year-old Vegas-racing icon wouldn't mind repeating his No. 1 hit called "Windy City Chews," (get it?).
Busch has been his usual self thus far, finding himself in Victory Lane (or close to it) or struggling to the finish with equipment issues or a battered No. 18 machine. While there's been no dramatic episode from Shrub in 2010, the kind of electricity he'd love to generate in terms of the dramatics and talk in the sport would be his latest victory.
He's a step or two behind his teammate Denny Hamlin in terms of having the ability to overcome Jimmie Johnson and the top Chasers. However, if he gets his consistency game going, it could be a summer of yellow and brown in NASCAR, starting at Chicagoland with "Rowdy" having a good time.
With two top-fives at this facility, he hopes to be batting .500 when all is said and done.
Jeff Gordon, No. 24 Chevrolet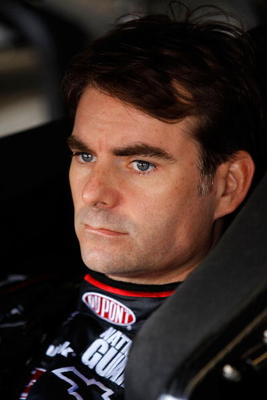 He is the poster child of what being a bridesmaid is in NASCAR—almost quite there, but seemingly missing that last step to making it to the ultimate destination known as Victory Lane.
Instead of Christmas gifts, he gets parting gifts, surviving through Double Jeopardy! but missing out on the final round. Jeff Gordon has to wonder when it's all going to play out with a trip to Victory Lane this year.
Almost reflective of his season in 2010, he's logged in five top-fives and six top-10s at Chicagoland, including the controversial win in '06 at Matt Kenseth's expense. That year, he was looking to rebuild with then new crew chief Steve Letarte.
Four seasons later, he looks to solidify Letarte's place as one of the greatest crew chiefs in recent years, especially with the solid campaign they've had in 2010 with nine top-fives and 10 top-10s. Like many on this list, he wouldn't mind a trip to the winner's circle, especially with that big zero in the wins column.
That said, he still has a bullseye on him from the likes of Juan Pablo Montoya, Martin Truex, Jr., and Kurt Busch, all of whom wouldn't mind getting even with the four-time series champion after some rough races at Infineon and New Hampshire. Will it be sweet redemption or bad romance in terms of how this race goes for the No. 24 team?
Kurt Busch, No. 2 Dodge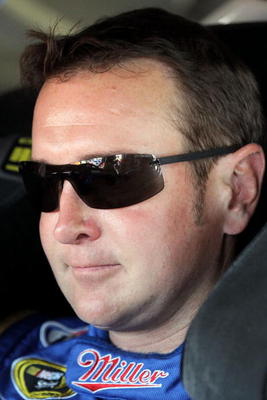 Besides earning the unnoticed distinction of NASCAR's sideburn leader, Kurt Busch has become the model of quiet consistency. As younger brother Kyle racks up the wins in about any racing division he competes in, there's the elder Busch brother who just works his way into contention in the Cup events, pouncing at his chance for Victory Lane faster than you can say "blue deuce."
Busch has scored seven top-fives and 11 top-10 results halfway through this season, good enough to place him fourth in the points race with his pair of victories coming at Atlanta and Charlotte. While he's not in the same breath as his peers on the track like Johnson, Gordon, or yes, younger brother Kyle, he's starting to earn some praises for his solid season.
At Chicagoland, he's finished in the top-10 five times, which is about average but not stellar for the 31-year-old veteran racer. Then again, whenever the odds aren't in his favor, he's proven his critics wrong.
Driving for underdog Dodge?
No problem.
Not as good as his younger brother?
Um, how about that 2004 title?
A pretender?
Try Chase contender.
Ryan Newman, No. 39 Chevrolet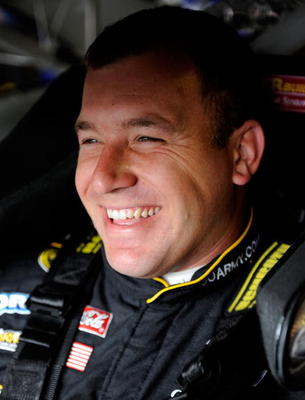 It's not exactly been a great season over at Stewart-Haas Racing, despite the fact that Ryan Newman brought home a win for the second-year operation at Phoenix in April. Newman finds himself mired in 15th position, 80 markers behind Carl Edwards for that pivotal final spot in the playoffs.
He's a tricky pick for fantasy race owners out there, but if you're the gambling type who needs to pick up some points and you're willing to rely on a rocket ship to carry you atop your league's standings, Newman may be your man to pick. Having won at this venue back in 2003, he's not a bad pick, although his average finishing position is 16.1.
Needing a springboard for his Chase hopes, "Rocket Ryan" could surely use a winning trip in Chicagoland to boost his chances for not only a postseason berth, but a ticket to a confetti-filled front-stretch if he is to be crowned Cup champ. However, if his season continues to go in the direction it's been (like the dollar's exchange in foreign markets), you've either got a strong stomach or a good grip with chance.
Kevin Harvick, No. 29 Chevrolet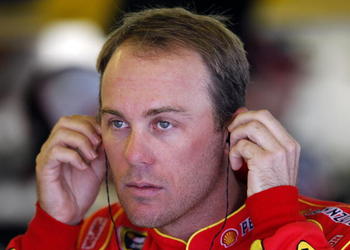 He's been called overrated and a has-been by some fans who feel he hasn't measured up to the standards of his predecessor in the late Dale Earnhardt. Pretty large shoes to fill for a kid from Bakersfield, California who has finally come into his own this year with a solid campaign with two wins and that critical series points lead.
Chicagoland could be declared a second home of sorts for one of NASCAR's most versatile racers who absolutely loves racing of all kinds, much like Ken Schrader, Tony Stewart, and Kenny Wallace. Harvick won the first two races held at the ISC-owned facility and has brought home three additional top-fives and six total top-10 performances.
With the second highest average finishing position (8.6) in the track's history, it could be Harvick's first successful double dippin' trip to Victory Lane in his Cup career. Now that's how you make an intimidator out of everyone.
Jimmie Johnson, No. 48 Chevrolet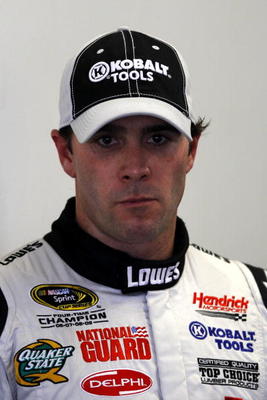 What a week it's been for NASCAR's current king, with wife Chandra giving birth to Jimmie Johnson's daughter, who's yet to be named as of press time. He's tied for the series lead in wins (five) with Denny Hamlin and finds himself with a bit of luxury in terms of setting up for the Chase races, with enough cushion between himself and Carl Edwards to have some mulligans in the summer.
And if that's not enough, Johnson has the best average finish at Chicagoland Speedway (8.1), logging in five top-fives and seven top-10 finishes in his previous eight starts. Also, he's led 234 times around the 1.5-mile track, which is among the top-five drivers in laps led.
Statistically, the odds favor the man behind the No. 48 Lowe's Chevrolet, who looks prime for a sixth season win, which would be ahead of his pace in 2007, which was by far his best championship run.
The only variable that may be of consideration, in terms of being weary about Johnson's chances at victory on Saturday night, is that he's looked vulnerable at times this year. He's wrecked three times and had a broken axle in the season-opening Daytona 500, appearing more human this year than in his championship streak.
Still, the fact is that until he's dethroned from the top of the heap in NASCAR racing, wherever the tour goes, there will be Jimmie Johnson, crew chief Chad Knaus, and that pit crew on the No. 48 team ready to make history. Until the laws of averages catch up with this bunch, expect the accolades, glory, bonus points, and talk to surround the newest dad in racing.
Keep Reading