NFL Preseason Power Rankings: Heading into July, Who's No. 1?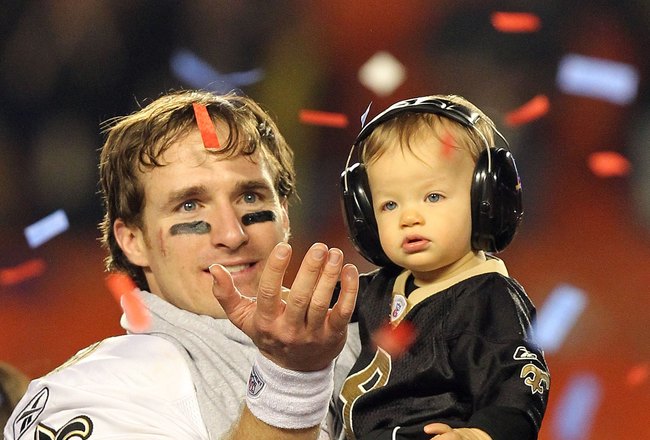 The New Orleans Saints are coming off their first Super Bowl win in franchise history and will look to become the first team to win back-to-back titles since the New England Patriots did in 2004-05.
Of course, defending their title won't be easy, as 31 other teams will be looking to reach the promised land, hoisting the Lombardi Trophy at Cowboys Stadium on February 6.
With training camp just a few weeks away, anything is possible for the upcoming 2010 season. So which of the 32 teams has the best shot of participating in Super Bowl XLV?
Well, one way to figure it out is to rank the teams based on numerous factors—including last year's record and offseason acquisitions. Here's a list of the NFL Preseason Rankings for the upcoming 2010 season.
32. St. Louis Rams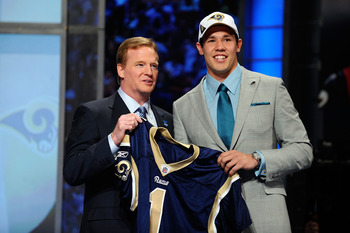 Technically, the Rams only need to win two games to be better than they were in 2009. They've recorded just six wins over the last three seasons and made the right move by selecting Sam Bradford with the No. 1 pick in this year's draft. Whether or not they decide to use him this season—well, that's a different story.
31. Detroit Lions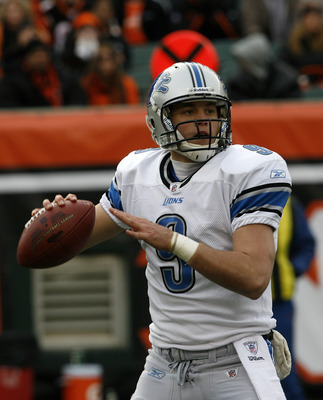 Now that he has a year of experience under his belt, Matthew Stafford will help the Lions' offense improve from last season. They made some impressive picks in this year's draft, but they are still far from being considered a serious contender.
30. Cleveland Browns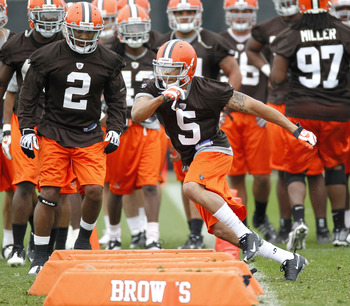 Now that Derek Anderson and Brady Quinn are both gone, Jake Delhomme takes over at quarterback for the Browns. You know, the one who threw for eight touchdowns and 18 interceptions in the 11 games he played in last season.
29. Buffalo Bills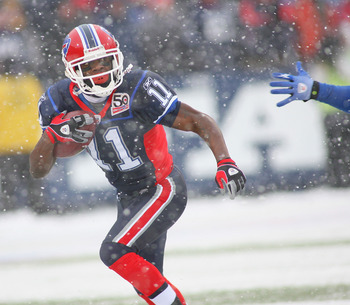 Should the Bills have passed on Jimmy Clausen in the draft? Only time will tell—but for now, they have to settle for either Ryan Fitzpatrick or Trent Edwards.
28. Tampa Bay Buccaneers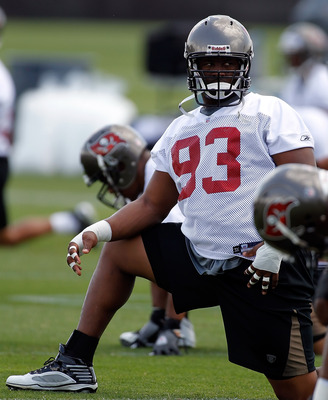 The Buccaneers will most likely experience another rebuilding year. It was good for Josh Freeman to start nine games last season as a rookie and, with an impressive draft, this team should improve on their 3-13 record from 2009.
27. Kansas City Chiefs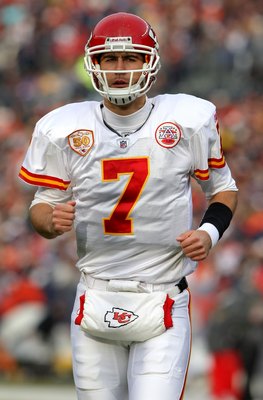 The Chiefs managed to snag the best safety in this year's draft class in Eric Berry. The additions of Charlie Weis and Romeo Crennel to the coaching staff could make Kansas City a team to keep an eye on in 2010—especially with the amount of young talent.
26. Seattle Seahawks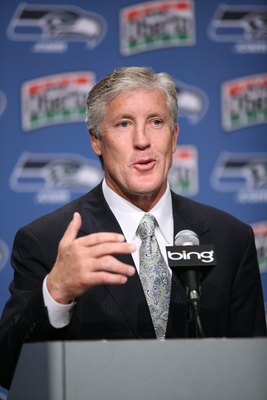 After five straight trips to the postseason, the Seahawks are a combined 9-23 over the past two seasons. Pete Carroll takes over a team that has many questions to be answered as they enter the 2010 season.
25. Jacksonville Jaguars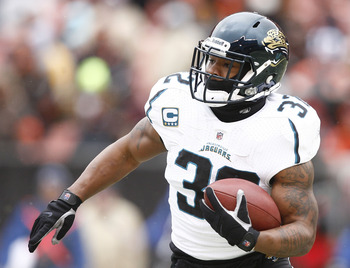 The Jaguars ended their 2009 season on a four-game losing streak, but they always seem to be playoff contenders each year. Could 2010 determine the future of David Garrard?
24. Oakland Raiders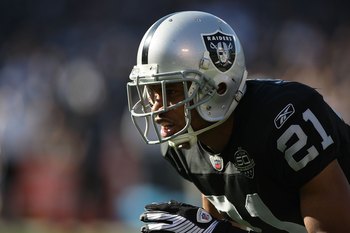 Now that JaMarcus Russell is officially out of the picture, many analysts are picking the Raiders as their "sleeper" team in 2010. Hopefully, they find success with Jason Campbell at quarterback.
23. Chicago Bears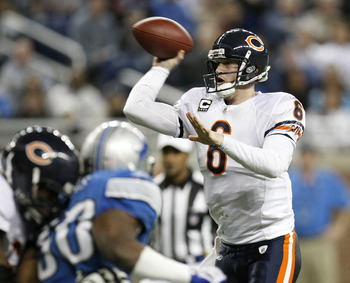 Jay Cutler may have thrown 27 touchdowns in his first season with the Bears—but he also threw 26 interceptions. At least they signed one of the top free agents from this year's class in Julius Peppers.
22. Washington Redskins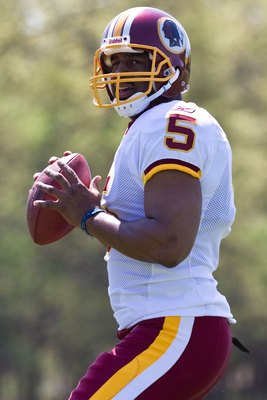 Remember the weapons Donovan McNabb had when the Eagles made their first three trips to the NFC Championship Game? Don't be surprised if No. 5 helps the Redskins make a run at the playoffs.
21. Carolina Panthers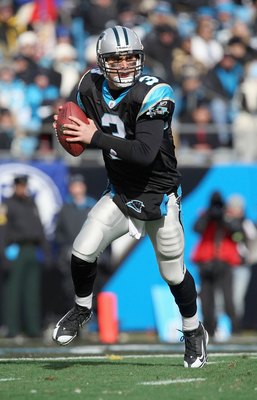 Despite finishing the 2009 season 4-1, Matt Moore will go through a bit of a transition period as the full-time starter for the Panthers. Not to mention Carolina better hope Steve Smith is back in time for the regular season after fracturing his arm during a flag football game.
20. Miami Dolphins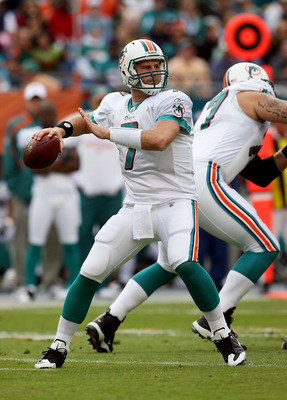 After an 0-3 start, the Dolphins went on to win seven of their next 10 games before ending the year on a three-game losing skid. Chad Henne appears to be the quarterback Miami has been searching for and, after acquiring Brandon Marshall from the Broncos, its offense could be dangerous.
19. Denver Broncos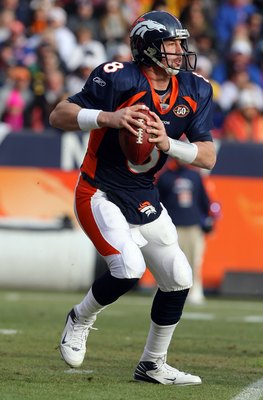 Forget the Tim Tebow hype; the Broncos' passing game has to adjust to life without Brandon Marshall. At least the quarterback competition between Kyle Orton and Brady Quinn will be fun to watch.
18. Tennessee Titans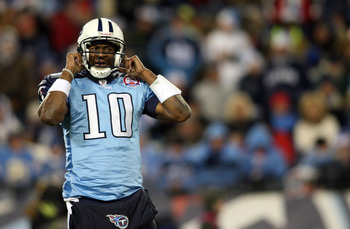 After a slow start last season, Vince Young helped the Titans make a late run before falling just short of the postseason. Unfortunately, the AFC South will be very competitive in 2010—with the Colts and Texans considered the favorites in the division.
17. San Francisco 49ers
If any team appears ready to take the NFC West from the Cardinals, it's the 49ers. Even with a stellar defense, the success of San Francisco depends on how the offense performs.
16. Pittsburgh Steelers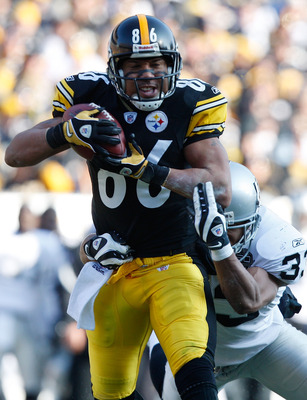 Ben Roethlisberger will miss key games against the Falcons, Titans, and Ravens at the beginning of the season. Santonio Holmes may be gone, but the Steelers have high expectations for second-year wideout Mike Wallace.
15. Houston Texans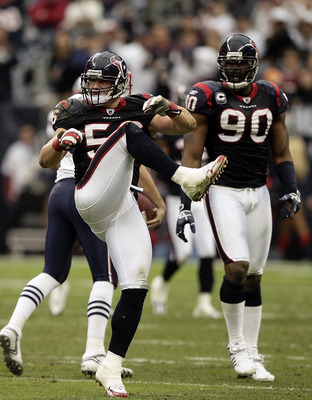 The Texans are coming off their first winning season in 2009 after finishing 9-7. Despite containing enough talent to make a strong run at the postseason, Houston's chances may be hurt due to having the toughest schedule.
14. Arizona Cardinals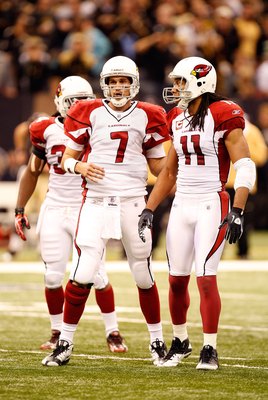 After two straight NFC West titles, the Cardinals will have to adjust to life without Kurt Warner and Anquan Boldin. Despite their departures, this team is still loaded with talent—especially with one of the top wideouts in Larry Fitzgerald.
13. New York Giants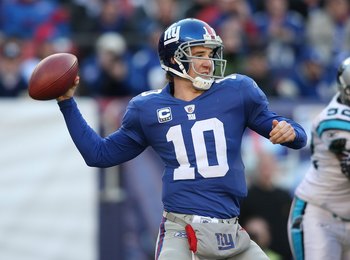 After an impressive 5-0 start last season, the Giants appeared to be heading towards their fifth straight postseason appearance. Then, their defense collapsed, causing New York to finish 8-8. Expect them to bounce back in 2010.
12. Atlanta Falcons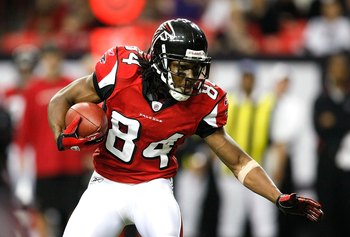 The Falcons are coming off their first back-to-back winning seasons in franchise history. With an improved defense and a slimmed-down Michael Turner, expect Atlanta to give the Saints a run for their money in the NFC South.
11. Philadelphia Eagles
With the ninth-toughest schedule, the Eagles may face a rough transition process now that Kevin Kolb is the full-time starting quarterback. Still, this team is loaded with enough talent—both on offense and defense—to make a third-straight trip to the postseason possible.
10. Cincinnati Bengals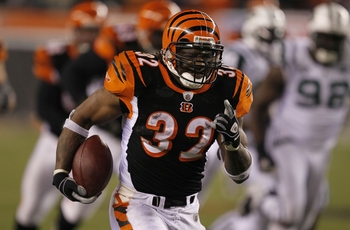 This team's main weakness last season was the passing game. With the additions of Antonio Bryant, Jermaine Gresham, and Jordan Shipley, the Bengals look for their first back-to-back winning seasons in 28 years.
9. New York Jets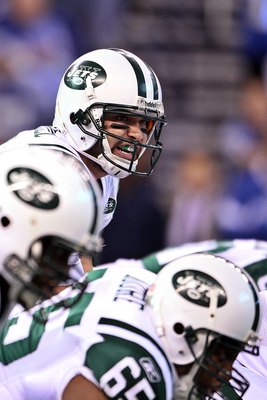 Hello Santonio Holmes, LaDainian Tomlinson, and Antonio Cromartie; goodbye Thomas Jones and Alan Faneca. After a surprise run to the AFC Championship Game thanks to their No. 1 ranked defense, the Jets may claim their first AFC East title since 2002.
8. Baltimore Ravens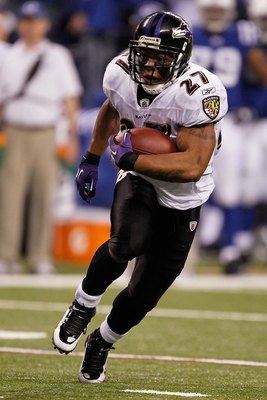 With an already strong running game, the addition of wide receiver Anquan Boldin will make the Ravens heavy contenders in the AFC North. Not to mention Joe Flacco seems to get better with each game he plays.
7. New England Patriots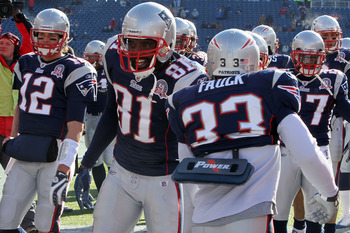 After missing the entire 2008 season due to a torn ACL and MCL, Tom Brady bounced back to throw for 4,398 yards and 28 touchdowns. Many analysts expect the Jets to take the AFC East in 2010, but the Patriots won't give up the division without a strong fight.
6. Green Bay Packers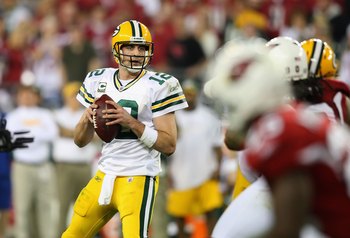 Over the last two seasons, Aaron Rodgers has thrown for a combined 8,472 yards and 58 touchdowns. He appears to get better each season and, after his first trip to the playoffs, Rodgers will help the Packers become strong contenders in the NFC during 2010.
5. Minnesota Vikings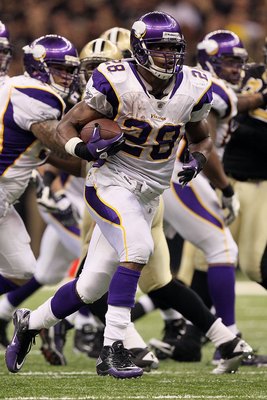 Brett Favre or no Brett Favre, the Vikings will still be strong contenders in the NFC with their solidified defense and powerful running game led by Adrian Peterson.
4. San Diego Chargers
Life in San Diego will be different now that LaDainian Tomlinson is with the Jets. But the Chargers will be just fine, considering Philip Rivers has thrown for over 4,000 yards each of the last two seasons.
3. Dallas Cowboys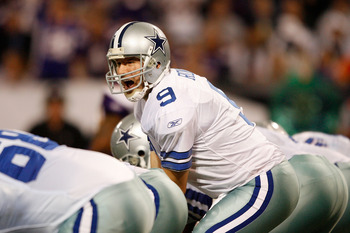 Tony Romo had a career-year in 2009 and could even be an MVP candidate with the amount of weapons on offense this season—including the surprise addition of Dez Bryant.
2. Indianapolis Colts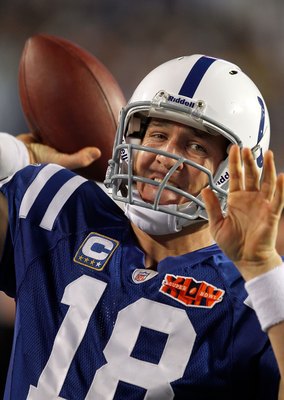 The Colts have reached the playoffs 10 of the last 11 years—including seven AFC South titles. Don't be surprised if they make it 11 of the last 12 in 2010.
1. New Orleans Saints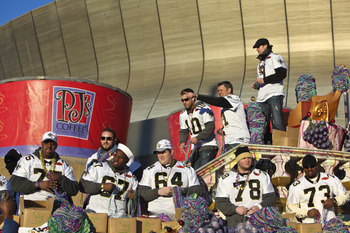 They were Super Bowl champions for a reason—and, as long as Drew Brees is calling the shots at quarterback, the Saints will make a strong run at defending their title.
Keep Reading

New Orleans Saints: Like this team?