LeBron James, Dwyane Wade, Chris Bosh: 10 Possible Nicknames for Trio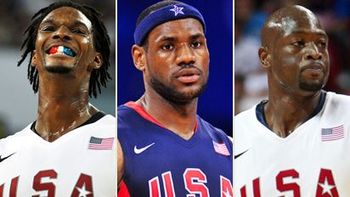 LeBron James sat in front of the camera Thursday night and announced his decision to join Dwyane Wade and Chris Bosh in Miami.
However, he looked troubled when announcing the news. He looked nervous.
Why was he nervous?
Well, the obvious answer to that question is that he was afraid ESPN would screw up the nickname of quite possibly the most talented trio in NBA History.
For LeBron's sake, let's give them a little help.
Here's 10 nickname possibilities for this tremendous trio.
Miami Thrice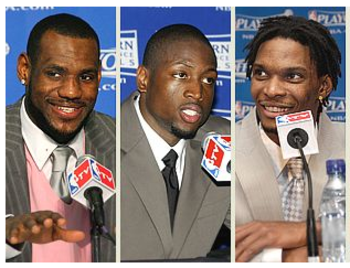 This nickname of course plays off of the hit NBC television show, Miami Vice.
Miami Thrice has already established itself as the early favorite, and I certainly would have no problem if this one took the cake.
The South Beach Supers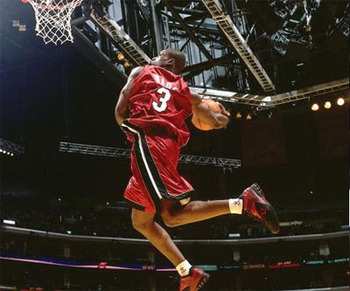 Can't you see it now?
Cat stuck in a tree, old lady crying. Dadadadadadada—it's the South Beach Supers! (dressed in capes, of course)
They attempt to get the cat out of the tree, but fail miserably. "This Is SportsCenter" commercial idea, much?
DLC And The D-Leaguers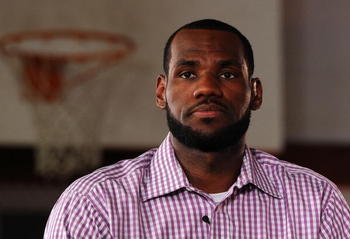 This would view the trio from a more comical perspective, which is why it is unlikely.
With Dwyane, LeBron, and Chris (hence "DLC") commending such high salaries, it looks like the Miami Heat will be forced to fill out their roster with scrubs at best.
The Three Amigos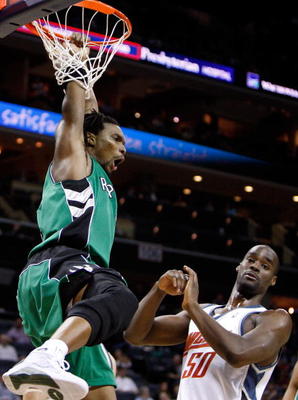 Probably the most obvious and uncreative nickname on the list, but we know how ESPN loves to assign great duos and trios with unoriginal nicknames, which means this one has a shot.
A nickname like The Three Amigos won't exactly set the world on a fire, but it would most certainly work.
LeBroshAde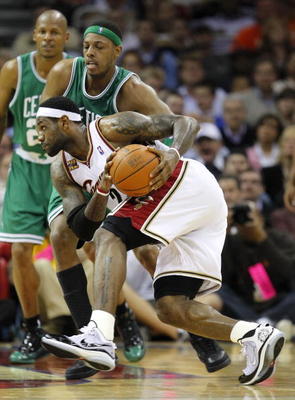 Team Gatorade vs. Team LeBroshAde.
The world's greatest debate since Team Edward vs. Team Jacob.
MV3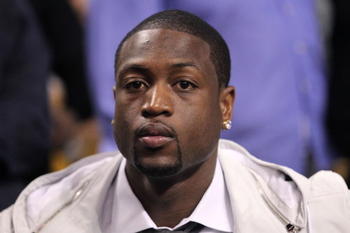 This one could definitely work.
It's short, sweet, and to the point. Just like nicknames are supposed to be.
The Three Basketeers
Well, if KG, Pierce, and Ray Allen aren't going to use it, we can't just let it go to waste. Can we?
The South Beach Assassins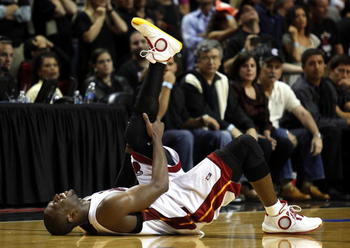 I can see the picture now: LeBron, Wade, and Bosh sitting side by side with their heads down, pimp hats on, and guns pointing at the sky.
Oh yeah, like you haven't thought about it.
Snap, Crackle, & Pop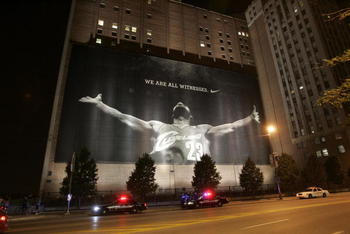 If the New York Football Giants can pull off Earth, Wind, & Fire, then watch out Rice Krispies.
There's a new sheriff in town.
Dwyane Wade is snap because he's a threat to snap on any given night and put 60 points on the board.
LeBron James is crackle because he'll always be the player making the most noise and crackling the backboard with his thundering dubks.
Chris Bosh is pop because he rounds out the Miami Heat's trio and he gives Miami the pop inside.
The Tremendous Tres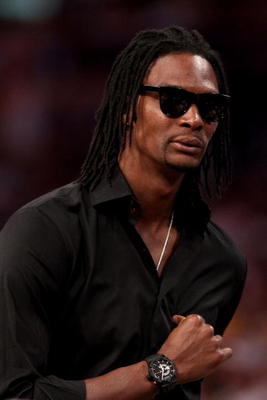 Okay, you caught me, I'm running thin on ideas.
However, The Tremendous Tres could be a sleeper to become the most recited nickname in sports.
Keep Reading

Miami Heat: Like this team?