CFL Power Rankings: Week Two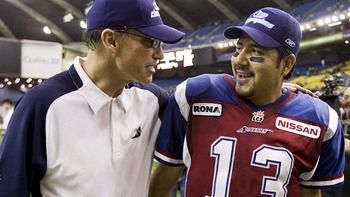 With Week One in the books, some teams played as expected while other teams turned some heads, for better or for worse.
Offense stole the show in Week One, much as in previous seasons; teams not only put points on the board but also numbers in the win column as well.
In Week Two, we should look for the defenses to respond to some disappointing efforts in Week One.
These Power Rankings will be updated on a weekly basis throughout the season.
8. Toronto Argonauts
With the recent struggles as quarterback in Toronto, we could look at Cleo Lemon's first start as a mild success. Very mild, but I feel confident in saying that Lemon exceeded most expectations in Week One.
The Stampeders allowed the fewest points in the preseason and their defensive prowess continued to show into Week One. I'll reserve any further judgment for next week.
This week, I would like to see the Argos make better use of their running game.
Cory Boyd was the star of the preseason. He'll need more than eight touches if the Argos are to have any more success against Winnipeg.
7. Edmonton Eskimos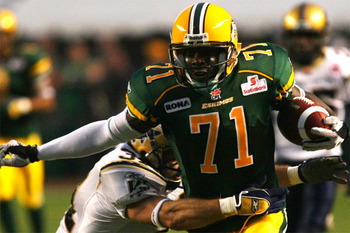 The Edmonton Eskimos disappointed in Week One, more so than any other team. Tragically, this is a feeling that Eskimo fans have become all to familiar.
The 2009 season opened with great enthusiasm, but with the several injuries and near-unexplainable deficiencies on offense.
With an off season coaching shakeup, I expected the play-calling issues to be a thing of the past. I was wrong. I don't have a problem with a commitment to the run game, but it seemed as though the Eskimos were a little too committed.
When the Eskimos did throw the ball, the routes developed too slowly. Ricky Ray took too long with his reads, the offensive line didn't hold their blocks, and they simply didn't look down field.
Saskatchewan had success through the air against Montreal; if Edmonton can commit to the pass, they could be an upset candidate in Week Two.
6. Winnipeg Blue Bombers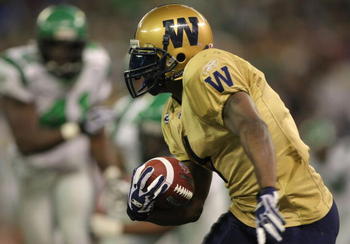 It seems a bit harsh, especially coming off an impressive win in Week One, but this is merely a single position change in the power rankings.
Based on last week's performance, they would appear to be a top-four team. That said, their performance could have benefited from a lack of performance by Hamilton.
If Buck Pierce stays healthy, I can definitely see the Bombers in my top-four come season end, but for now, the Bombers still have more to prove.
5. Hamilton Tiger Cats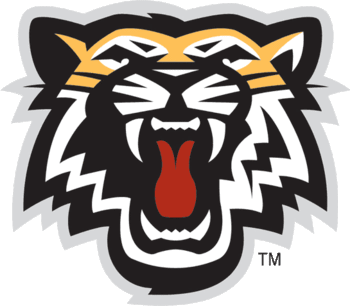 Coming into Week One, all the fears about potential quarterback controversies appeared to be a thing of the past.
Coming out of Week One, Quinton Porter has definitely closed the gap on Kevin Glenn. I feel confident in saying that if Glenn struggles in week two, we could be talking about a new starting quarterback in Week Three or Four.
In 2009, DeAndra Cobb was the catalyst for the Ti-Cat offense. Last week, he saw seven ineffective carries.
In Week Two, Maurice Mann is expected to be activated, hopefully giving Kevin Glenn some much needed reliability in the passing game.
4. Calgary Stampeders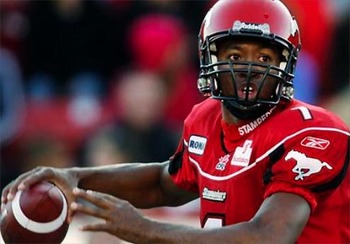 Offensive efficiency has plagued the Stampeders in recent memory. Their offense will march down the field, but once in scoring position they often settle for field goals.
There's no question that the Argos have a strong defense, but it remains to be seen whether the Stampeders struggles can be attributed to their offense.
Week Two won't alter the outcome of the Stampeders' season, but the sooner they rid themselves of their inability to perform in the red zone, the higher their likelihood of making a trip to Edmonton at the end of the season.
3. BC Lions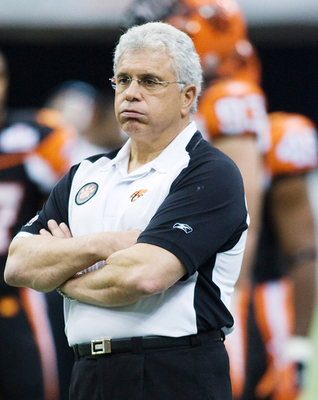 Based on his performance in Week One, Jamaal Robertson appears to be the biggest free agent signing of 2010.
The Lions' passing game was another issue, but Jamaal Robertson and a great pass rush was all the team needed to secure a victory in week one.
In Week Two, the Roughriders will provide the Lions with a much different task.
This week we will get a better impression of the Lions, whether their pass coverage can be as successful without the aid of an aggressive pass rush. Whether their offense can continue to score on the ground, and whether Casey Printers can re-establish himself as a reliable starting quarterback in this league also remains to be seen.
2. Saskatchewan Roughriders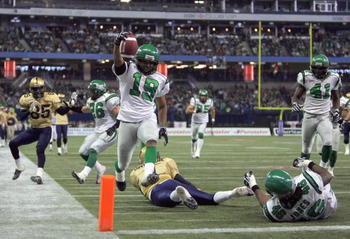 "To be the best, you've got to beat the best"
Even though the Riders avenged their Grey Cup loss of 2010, I will need to see more from them and less from the Alouettes for a change in the rankings.
Their win was far from decisive, however, if they can build on their performance in week two, I could foresee a shakeup next week.
1. Montreal Alouettes
The Als should have won on Canada Day.
They played well on offense and special teams, but their defense allowed a 21 point comeback, mainly stemming from a lack of quality pass coverage by their defensive backs.
The Als are in for another tough test in Week Two. Even though the Edmonton rank seventh on this list, they have the talent to dethrone the nation's top team.
Week Two: Picks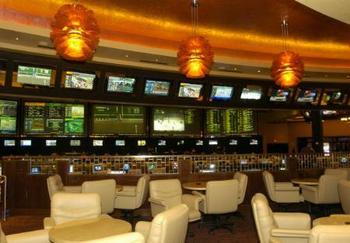 Overall: 2-3
Units: -0.45
July 9th
Toronto Argonauts +11.5 vs Winnipeg Blue Bombers
July 10th
Hamilton Ti-Cats -2 vs Calgary Stampeders
Hamilton Ti-Cats/Calgary Stampeders UNDER 51
Saskatchewan Roughriders +2.5 vs BC Lions
July 11th
Montreal Alouettes -5.5 vs Edmonton Eskimos
Keep Reading