Top Five NBA Free Agent Signings Guaranteed To Disappoint in 2010-11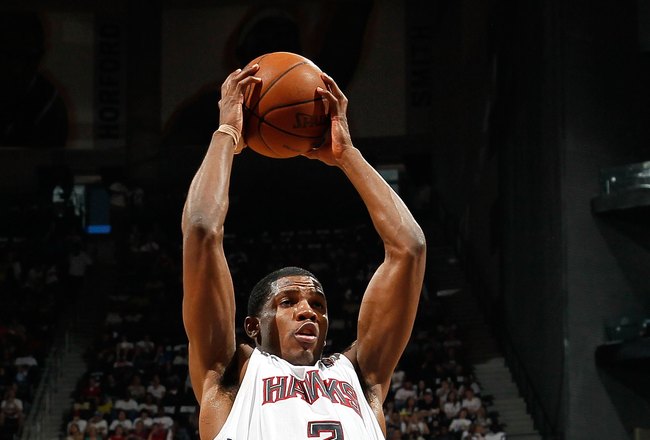 We're all witnessing a textbook case of Economics 101 in the NBA this summer.
Players are taking full advantage of the rules of supply and demand to fill up their checking accounts.
The unfortunate truth of all this cap space availability is that teams are going to make bad deals. They're giving long-term deals to players who have no business being in the financial stratosphere they are hitting.
Of all the deals we've seen so far, there are five contracts that spell out doom. Here's hoping your guy isn't on this list.
5. Amar'e Stoudemire to the Knicks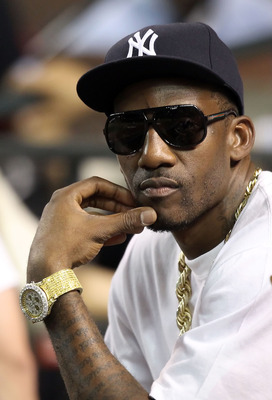 They had to make a big deal.
So, the idea that the Knicks got somebody is a good thing.
Amar'e Stoudemire was not the somebody to commit $100 million to.
He's an excellent complementary piece of a puzzle, but few believe that Stoudemire is a franchise player.
Still many more pundits think he was made better than he was by Steve Nash.
There are questions about his maturity, his long-term health, and about his relationship with Mike D'Antoni.
Even if all those questions are answered, there is no way that Stoudemire can begin to live up to the contract with no one around him.
4. Brandon Haywood to the Mavs
The Mavericks made a horrific deal with a big man years ago in a seven-year, $73 million deal with Erick Dampier. Some say it's been the financial albatross that has crippled their chances at an NBA title.
So, what do the Mavs do? They go out and do the same thing with Haywood.
A six-year, $55 million deal for a guy that has never averaged double digits in either points or rebounds in his career.
Haywood's people took advantage of demand and an overinflated market for big boys.
The marriage between Haywood and the Mavs seemed strained at best when he got dealt to Dallas. His numbers went down in his 28 games with Dirk Nowitzki.
This is just silly money thrown away by an owner who thinks his team, as currently constructed, has a run in them.
Wrong guy, wrong team, bad decision.
3. Travis Outlaw to the Nets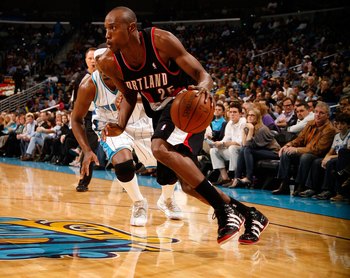 It's not the most money.
By the ridiculous terms of today's market, a five-year, $35 million is rather pedestrian.
The problem is Outlaw's numbers are even more unworthy.
He is a seven-year veteran who has averaged 9.5 points and 3.4 rebounds in his career. Even worse, he averages just 22 minutes per game.
There's a reason this guy has never made a jump to even mid-level stardom: He can't handle the load.
This is a pathetic deal by a team that has struck out on every front in this free-agent summer.
Outlaw is a complementary piece at best. He's nowhere near a $7 million player.
This is the modern-day Jon Koncak deal.
Welcome to the NBA, Mikhail Prokhorov.
2. Joe Johnson to the Hawks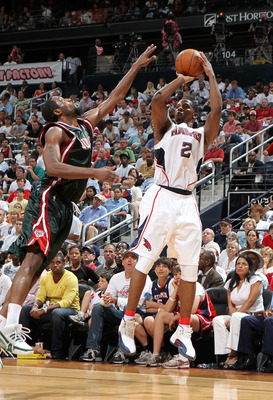 There were really two max-contract guys on the market this summer: LeBron James and Dwyane Wade.
Yet, there were six-to-eight teams that had cleared out space to make max-contract offers.
That's the only reason Johnson got max contract money. His numbers are good enough, but not $20 million-per-year good.
There's no way Johnson can justify this money. The Hawks likely maxed out at 53 wins last season with the current roster, and this deal cripples their ability to add any truly valuable pieces.
I have to believe that if the Hawks had waited for this LeBron mess shake out and saw that they were likely relegated to fourth or fifth in the East at best, they would not have made this deal.
1. Rudy Gay to the Grizzlies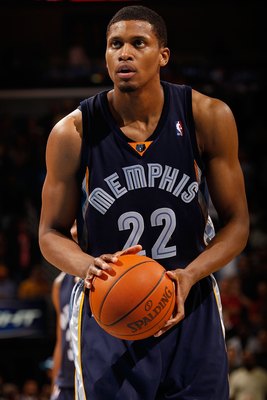 The team was 40-42 last season with Gay. They've seen the guy blossom.
Memphis owner Michael Heisley lost all leverage by saying early on that the team was going to match any offer made to Gay. This is a fishbowl deal, where a guy looked better because an owner doesn't see the bigger picture.
That allowed his people to ask for the sky. It elevated Gay's worth to $16 million per year. Memphis could have let him go and replaced Gay's numbers with a $10 million-per-year deal.
The problem is the same team is there. They added a solid shooter in Xavier Henry in the draft. But other than that, this deal alone but the Grizz over the salary cap.
Gay alone does not have the ability to elevate this team to 10 more wins than last year. That's the only way this deal doesn't disappoint.
Memphis just covered their butts here with a really bad deal.
Keep Reading