NBA Free Agency 2010: Non-LeBron James Moves the Knicks Need To Make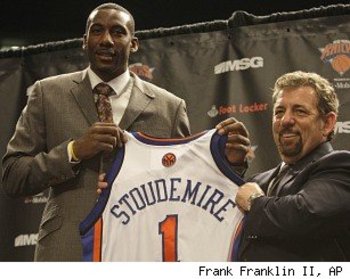 The New York Knicks formally introduced their big free agent signing in Amar'e Stoudemire. While we wait to see if the Knicks have another trick up their sleeve regarding LeBron James, the Knicks have at least locked up one big prize for their future.
However, the work is FAR from done for the Knicks. If they do not get LeBron James, the Knicks will have serious work to do building a roster around Stoudemire.
What pieces do they need? What moves need to be done? Here are five things the Knicks need to do to finish their offseason.
5. A True Defender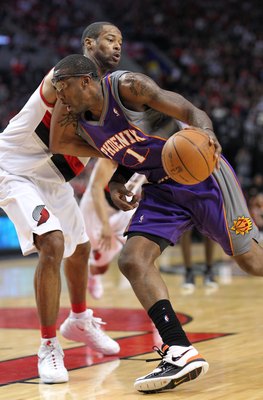 What is the one constant knock of Mike D'Antoni's system? Lack of defense. Despite winning teams in Phoenix, Mike D'Antoni never won a title and much of that has to do with the fact that his teams simply do not play defense.
The Knicks allowed an Eastern Conference-worst 105.9 points per game last season. If they have any intention of digging themselves out of the worst winning percentage of the last decade, the Knicks need a lock down defender this upcoming season and moving forward.
4. Another Big Man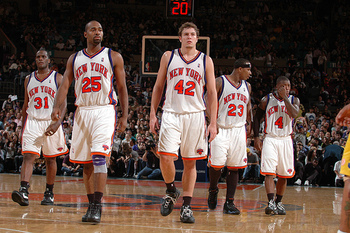 The Knicks got their big man prize with Stoudemire, but the expected loss of David Lee and the uncertainty around Eddy Curry means the Knicks need another big body.
Stoudemire is not the type of player who is going to body up against a guy like Dwight Howard. The Knicks need another true center (Brad Miller?) who can at least take up space and take some pressure off Stoudemire in the defensive paint.
3. Another Rebounder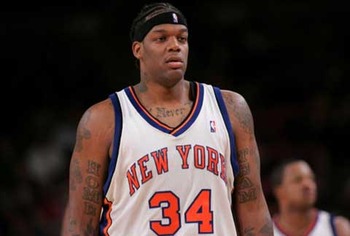 The one knock about Stoudemire is that he is not the most tenacious rebounder out there. Stoudemire grabbed just 8.9 rebounds per game last season, somewhat low given his status and the money he just picked up.
To help out Stoudemire, the Knicks need another forward who is going to get in the paint and get fiesty for rebounds. The Knicks got miles out of a guy like Kurt Thomas. While Thomas is again a free agent, the Knicks need a younger body who will battle for the ball.
2. Point Guard
When Chris Duhon signed with the Orlando Magic, he left the Knicks without a viable point guard to captain Mike D'Antoni's offense.
Toney Douglas is the only guard currently under contract with New York which is why Stoudemire has already gone on record and told the Knicks to go after Luke Ridnour. Raymond Felton is another solid choice for the Knicks.
If the Knicks have any hopes of running D'Antoni's offense as the coach anticipates, a point guard should be atop the priority list.
1. Another Superstar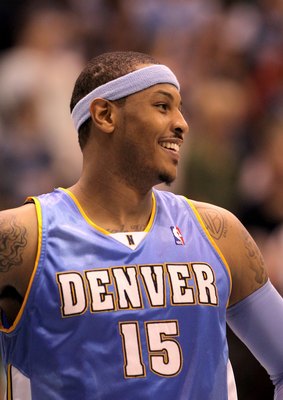 The Knicks got a big name player in Amar'e Stoudemire, but the franchise stil needs that marquee player that can elevate the franchise back to where it was 15 years ago. Stoudemire is a start, but he can't do it alone.
That is why Stoudemire already started chirping (and tweeting) about the need for Carmelo Anthony to come to New York.
While it is unlikely the Knicks can trade for Anthony, Carmelo is leaving uncertainty about signing an extension with Denver this summer. That could leave the door open for Anthony to jump to New York next summer.
The Knicks didn't get their big star this summer, but they absolutely cannot miss out on one next summer.
Keep Reading

New York Knicks: Like this team?