LeBron James Can Achieve Immortality By Returning NY Knicks To Glory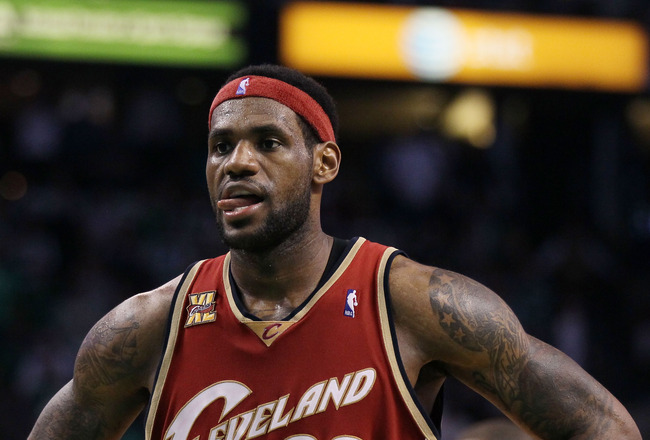 The one name that is talked about more than anyone else in this NBA Free Agency period is LeBron James.
It's not a surprise because he is considered the most talented player in the league by many.
But it's also because there are so many interesting plot lines that surround LeBron's decision on where to play.
Will he form a deadly trio in Miami that could rule the NBA?
Will he try to follow in Jordan's footsteps in Chicago?
Will he stay home and prove he is a loyal person who cares about his roots?
Those are all very interesting, but what about the New York Knicks? Is there a better opportunity for LeBron to achieve greatness than the one New York presents?
The Mecca of Hoops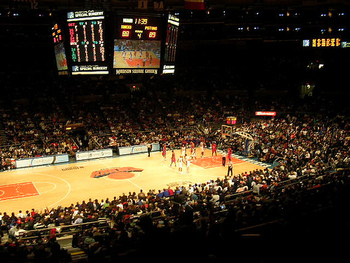 New York is considered a central location for many things. LeBron could achieve a lot of worldwide success off the court if he went to the Big Apple. But we are talking strictly basketball here.
Madison Square Garden is widely considered the mecca of hoops. It is hallowed ground for basketball fans. And it is the place where perhaps the most ravenous fans roam.
The Big East holds its tournament there.
The classic Knicks teams took the court there.
Reggie Miller did his thing time and time again there.
Spike Lee is more famous for being a Knicks fan than what he does off the court (what is that again?).
Pat Riley built a nasty bunch of guys led by John Starks, Charles Oakley and Patrick Ewing that almost took home a title there.
It certainly has its icons, but what have you done for me lately?
The Challenge He Would Face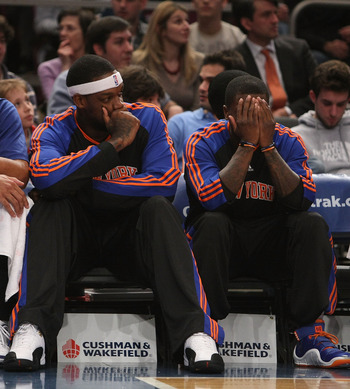 It is hard to take Madison Square Garden's legacy away, but the Knicks sure have tried lately.
How else can you explain that pathetic product they put on the court for the past decade?
Shouldn't such a hallowed ground have a few more banners? Maybe even one or two that happened in the last 30 years?
Shouldn't the Knicks be more than a line in a joke about Eddy Curry's weight?
It's certainly a monumental task to resurrect a franchise that Isaiah Thomas probably killed seven times in his reign there.
Every superstar needs a challenge to cement his legacy, though.
And LeBron is just the man for the job, right?
The Unique Opportunity New York Presents for LeBron
The Knicks are widely considered a historic franchise, but it seems they are missing the banners to back up that claim.
Just look at recent history of the other hallowed NBA franchises:
Kobe has kept the Lakers legacy thriving into the new decade. The Big Three have returned the Celtics to their former glory.
But those teams have always been just a few steps away from another ring.
Only Michael Jordan has built a dynasty from scratch. Only he has taken a team that didn't mean squat in the NBA's history and turned it into one of these hallowed franchises.
He is also the one guy that anyone thinks of when the Bulls come to mind. You can't say the same about Kobe or any Celtic (Bird or Russell?)
It has been so long since New York has had a banner. All of those franchises have a face (or faces) that people associate with them.
But no one really associates a larger-than-life figure with the Knicks.
Willis Reed and Walt Frazier don't really ring as loudly as Magic, Bird, Kobe and Jordan.
LeBron could be that guy.
What if LeBron Succeeded in New York?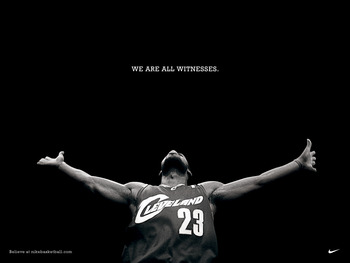 Pat Riley. Patrick Ewing. Bernard King.
Those are guys who were supposed to lead New York to glory, but they all came up short.
So what if LeBron went to New York and took this challenge head-on? What if he said, "I'm going to return New York to glory?"
And what if he wasn't a Patrick Ewing impersonator and he actually succeeded in bringing a few titles to Madison Square Garden?
LeBron wouldn't be doing exactly what Jordan did because the Knicks do have a little history, but he would write his own chapter in Knicks' history. And it is long overdue.
For all the history the Knicks have, they have never had a dynasty like the Lakers, Celtics and Bulls.
LeBron would have a very unique argument in the Greatest Player Ever discussion if he could pull this off.
And, as the face of New York basketball past and present, he could be revered like no other player who played the game.
New York is such a huge market that he could even possibly overcome Jordan in the long-run, assuming he also had five or six titles, of course.
Would the world end if New York, of all places, witnessed that?
But there is one question left to ask.
But What About Cleveland?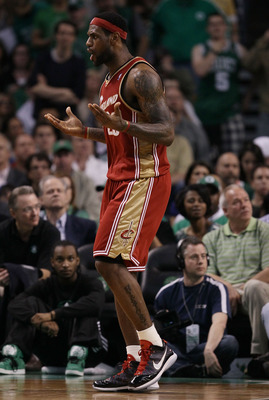 I mention Cleveland because I believe it is the only other logical choice for LeBron.
He can't possibly overcome Jordan's legacy in Chicago, and there is no point in teaming up with Wade and Bosh in Miami.
LeBron could accomplish a lot if he stayed in his hometown. The argument for building a dynasty from scratch may ring stronger in Cleveland than in New York. He would also have to overcome a strong backlash if he left his hometown.
Those are all very valid points, and perhaps too much to overcome.
But LeBron wants more than to be his hometown savior. You can just tell by all the attention he has brought upon himself in this whole free agency process.
The King doesn't want to simply be King James, he wants to be a business mogul, a worldwide icon, and most importantly, King of the Basketball World.
LeBron would need a throne fit for the King, in that case. What better throne than Madison Square Garden?
Keep Reading

New York Knicks: Like this team?