NHL Free Agency: Big Hits and Misses Through the Years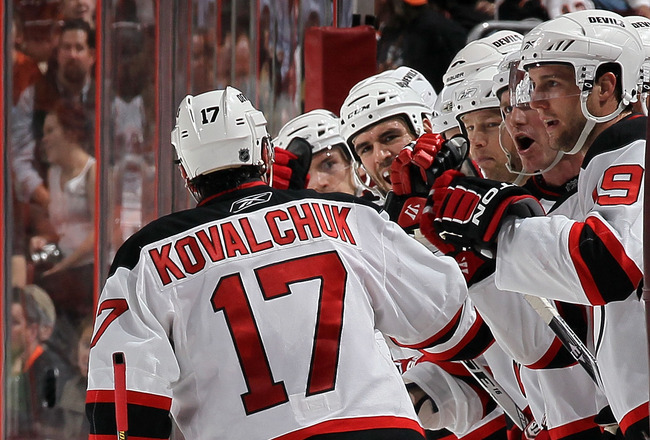 Everybody's waiting for him to sign.
It's assumed that Ilya Kovalchuk could very well become the biggest acquisition ever made by any team in free agency.
Then again, we hear that every year. We also see huge shockers and enormous busts around this time of year. Every so often there's also a good contract mixed in as well.
So, while Kovalchuk stands to be the biggest price of this year's free agency class, but no way of telling until A) He signs and B) We actually see some hockey played, here's how free agency has shaken out over the past few seasons.
2006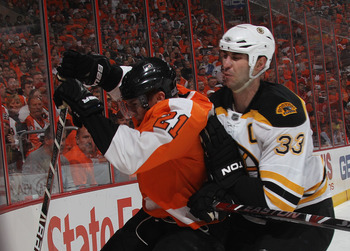 Biggest Contract: This went to the biggest man in the NHL, Zdeno Chara. Chara went from the Ottawa Senators to the Boston Bruins for five-years at $37.5 million. Technically, Patrik Elias' contract is larger (7-years/$42-million), but Elias stayed with the Devils and we want guys that changed teams.
Biggest Surprise: Normally this will be reserved for a player who came out of nowhere on a little deal we wouldn't think twice about. Instead, it goes to Anson Carter for taking two months to sign anywhere after a 33-goal season. Then, people saw through the peripheral of him playing with the Sedins. Now? He'd be getting $3.5 a year for six seasons.
Best for the Money: Marc Savard goes from Atlanta to Boston for four-years and $20-million. All Savard did was become an All-Star on the cheap for Boston. Pretty good off-season for Boston, eh?
The Most Economical Signing: Look, when he was with Toronto, it was the popular thing to bash Hal Gill. Hopefully, you got your money's worth at just over $2-million a season. Gill signed a three-year, $6.3-million deal with the Leafs as he posted a plus-11 and a career-high six goals on a terrible team. It should be noted that the Pittsburgh Penguins also found that contract pretty affordable, and their fans liked him.
Biggest Bust: Mark Parrish takes the cake on this one. Parrish's production started curtailing after he signed a five-year deal and he was eventually bought out. The cap hit ($2.6-million) wasn't bad, it's just the fact Minnesota will be paying for the buyout until 2014.
2007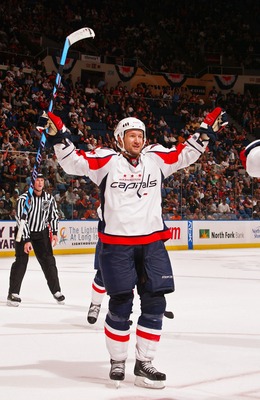 Biggest Contract: Take your pick. You can choose from either Danny Briere's eight-year/$52-million plane ticket to the City of Brotherly Love, or ask New York Ranger fans what their thoughts are on Scott Gomez's seven-year/$51.5-million deal. There was some heavy coin flying around this off-season.
Biggest Surprsie: Mathieu Garon would sign that year for just $1.1-million a year as he would go on to a 26-18-1 record with a 2.66 goals-against and a .915 save percentage. The Oilers came three points away from making the playoffs with a goalie who had become an afterthought in the off-season.
Best for the Money: It's hard to beat the production Brian Rafalski has given the Detroit Red Wings. For $6-million a year over five seasons, Rafalski quietly produced one of the top pairings in the league alongside Nik Lidstrom.
Most Economical: For $3.4-million a season, Danius Zubrus at least provided the New Jersey Devils with solid experience and a 40-point presence. The six-year term was a little much, but Zubrus works hard to earn his keep.
Biggest Bust: Paul Kariya had trouble staying healthy during his time in St. Louis while Ryan Smyth lasted just two years with the Avalanche, but Michael Nylander is the breakthrough bust. After spurning the Oilers to play with Ovie and the Caps, Nylander didn't get the ice time that he wanted and sulked it out. After two 30-point seasons, the Caps are stuck with a cap-space leech who'll finish out his career in Europe.
2008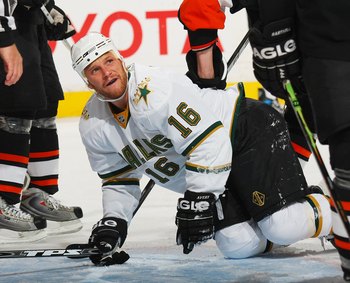 Biggest Contract: Ladies and gentlemen, the Brian Campbell contract! An eight-year, $56.8-million immovable mega-deal! Then again, this would probably be more manageable if it wasn't for Christobal Huet's own spacious deal.
Biggest Surprise: Not many people thought that Scott Clemmensen would do much more this year than be "that guy" behind Martin Brodeur and Kevin Weekes, but Clemmensen surprised us all. After Brodeur got hurt, Clemmensen came in and took over the starter's job, winning 25 games for the Devils with a .917 save percentage and a 2.39 goals-against average. In many ways, Clemmensen was a pioneer: Many people attribute Antti Niemi, Tuukka Rask, and Michael Leighton for the "cheap goalies can win games too" perception, but Clemmensen did it first. And got paid by Florida a year later.
Best for the Money: While lots of people find it fun to pick on the Islanders, it was especially classy after they signed Mark Streit. While Streit had just come off a 60-point season with Montreal, few saw him repeating that, especially with the Islanders. In his first season with New York, Streit rammed 16 goals in from the point and added 40 assists, and came a point shy of two-straight fifty point seasons with the Islanders this year.
Most Economical: Say what you will about signings by the Toronto Maple Leafs, but Niklas Hagman worked. In one year with Toronto he had 22 goals in an injury-shortened year. The following year he split with the Leafs and Calgary, and collected another 25 goals. For $3-million a season, that's pretty good production.
Biggest Bust: This will be fun, how about a multiple choice question?
A) Wade Redden, six-years/$39-million: 40 points over two full seasons with the Rangers. FOUR MORE YEARS!!!
B) Radim Vrbata: This one is really not his fault, just a series of unfortunate events. Vrbata's head wasn't level when he signed for $9-million over three years with Tampa Bay because of complications with his wife's pregnancy. The Lightning let him go back to Europe for the season and then return. The Lightning had filled Vrbata's spot when he announced his intentions to return to the NHL, so they shipped him to Phoenix. He played 18 games for Tampa.
C) Sean Avery: Way to go Dallas. Way to go.
2009
Biggest Contract: Hey! It's the Chicago Blackhawks again! This time giving Marian Hossa a 12-year/$62.8-million contract! Wait...it's not 1997 anymore? And there IS a salary cap?
Biggest Surprise: Kurtis Foster signs for $600,000 with Tampa Bay after a year of rehab on a broken femur. He then proves that his point-per-game average in the AHL the previous year (and six points in 10 NHL games) was no fluke and puts home a career-high 42.
Best for the Money: It may sound a little strange, but Marian Gaborik did everything he could to earn his $7.5 million a season. We expect a lot out of the top-grossing players, but Gaborik had a point-per-game average (86 overall for the season) on a team whose next leading scorer was in the 50's. Gaborik also but the injury worries to bed for a season, playing in 76 games.
Most Economical: How about another pick'em?
Rob Scuderi: A great defender who signed for $3.4 a year while others of his ilk signed four $4-million+.
Craig Anderson: A goalie who had never gotten his chance, but finally did with Colorado. All he did (for $1.8-million) was win 38 games with a 2.64 GAA and a .917 save percentage.
Personally, I'll take Anderson.
Biggest Bust: Jay Bouwmeester not only cost the Calgary Flames an asset in trading for his rights, but he also cost them a lot of money. Calgary needs Bouwmeester to rebound into the guy he was in Florida because a $6.7-million cap hit is a little much for a guy who had just three goals and 29 points.
2010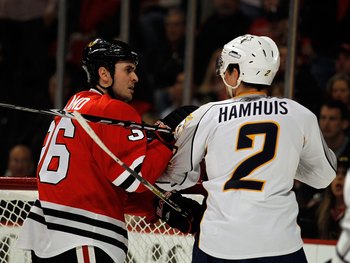 Again, we really can't tell who'll do what, but here are some early contenders:
Biggest Contract: Dan Hamhuis, Vancouver Canucks, $27.9-million over six years (Remember, the player has to change teams).
Biggest Surprise: Paul Kariya could make this list if he finds a home, while Dan Ellis could have landed in the right situation in Tampa Bay. Alexandre Giroux scored 200 points over his last two years in the AHL, and with Edmonton rebuilding, the 29-year old could at least get his name in the papers.
Best for the Money: I think this could be Zbynek Michalek, because I still think Pittsburgh got him on the cheap at $4-million a season. Matt Cullen is a candidate too.
Most Economical: Obviously Vinny Prospal signing for cheap with the Rangers could be the ultimate winner here, but in our "Re-signings don't count" ruling (Also eliminating Derek Morris), Toni Lydman at $3-miilion could be good value.
Keep Reading