NBA Free Agents 2010: Carlos Boozer, Ray Allen Sign, Does Anyone Care?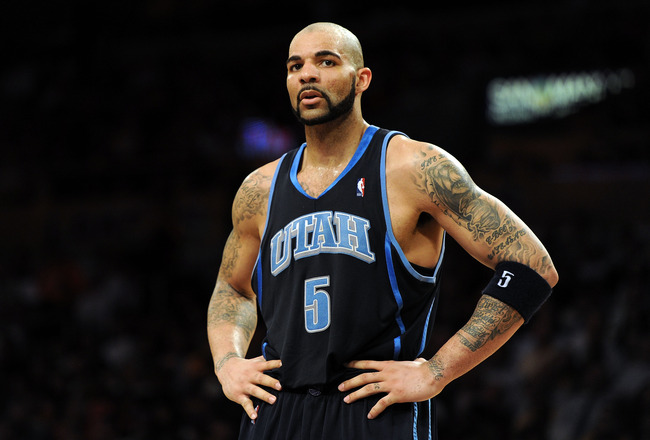 All the hype surrounding NBA free agency over the last few weeks has centered on LeBron James, Dwyane Wade, and Chris Bosh. However, there is still a large pool of free agents on the market. These are big name players looking for new homes and contracts with their old teams.
Despite "The Decision," there are still big name free agents out on the market but one wouldn't know it considering ESPN's relentless coverage of LeBron, Wade, and Bosh. So, who are the current names nobody seems to notice or care about?
Carlos Boozer - Chicago Bulls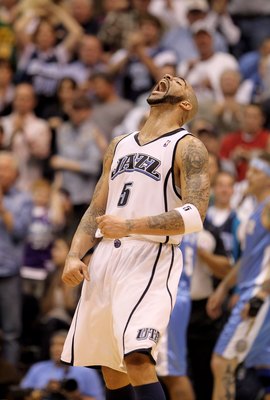 The Bulls picked up a major piece for their frontcourt by agreeing to a five-year, $80 million contract with Carlos Boozer. Boozer is a major addition because of his scoring ability (19.5 ppg in 2009-10), which should be a strong compliment to Joakim Noah's tenacious defense.
Boozer also provides the Bulls with another significant rebounder, bringing his 11.2 rebounds per game from Utah. The Bulls wanted to landed two max contract free agents. So far they have one, but it is an important one.
Ray Allen - Boston Celtics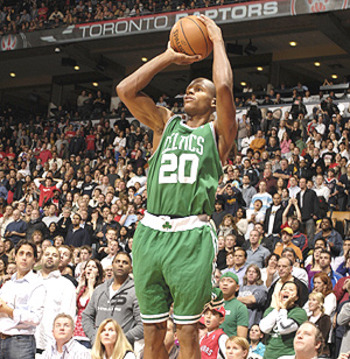 News broke right before midnight that Ray Allen re-signed with the Celtics on a two-year, $20 million contract with the second year as a player option. Inking Allen means the Celtics kept their Big Three intact and could be ready for another run at the title.
The Celtics wanted to re-sign Allen but at a significant decrease from the $18 million he earned last year.
Jermaine Joining The Green?
Jermaine O'Neal cut his list down to the Celtics, Mavericks, and Nuggets, but it appears Boston will be his new home. O'Neal, who is a free agent for the first time, will take a significant pay cut, but playing time could be available early in the season following Kendrick Perkins' knee surgery.
Shaquille O'Neal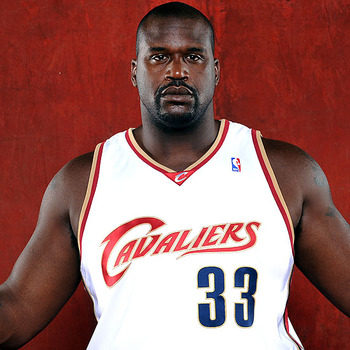 Rumors of Shaq going to Hawks, Mavericks, and Celtics hit the airwaves last week. It was indicated that Shaq would likely have to take the mid-level exception to sign with any of those teams.
That should hold true for the new team atop Shaq's list. Shaq is reportedly interested in joining the San Antonio Spurs for one last run at a title. The rumor, as indicated on ESPN, says that Shaq would like to play two more years. The Hawks are reportedly also still in the running for the Big Diesel.
J.J. Redick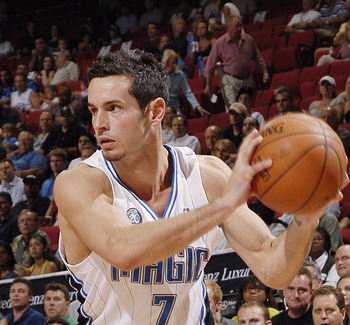 The Bulls are still looking for another free-agent scoring threat and J.J. Redick could be their guy. Redick is unlikely to be viewed as a starter and no contract terms have been made public. But the Bulls are nevertheless looking at Redick as a perimeter scoring threat that can come off the bench.
David Lee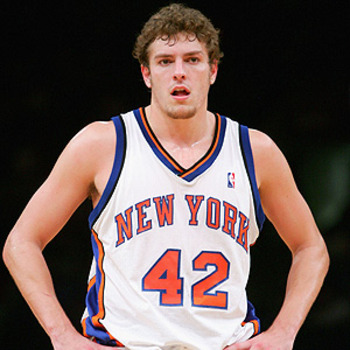 David Lee is one of the most sought after secondary free agents on the market. The Timberwolves, Nets, and Suns among others were discussed as the primary landing spots for the Knicks' forward. However, another player has entered the game for Lee's services.
Lee, who averaged 19.6 points and 11.3 rebounds per game last season, may be on the verge of a sign-and-trade to the Golden State Warriors. Lee could be headed to Golden State in exchange for Anthony Randolph and other compensation.
Kevin Durant's Extension
Slipped in for a couple hours during LeBron/Wade/Bosh-Fest 2010 was the news that the Oklahoma City Thunder locked up Kevin Durant with a five-year, $86 million extension that keeps Durant in OKC through the 2015-2016 season.
The Thunder now do not have to worry about Durant's future for a long, long time while the team continues to build around the rising superstar. Durant has put Oklahoma City on the map and now he will be there to take a promising, young team to an elite level.
Amar'e Wants Luke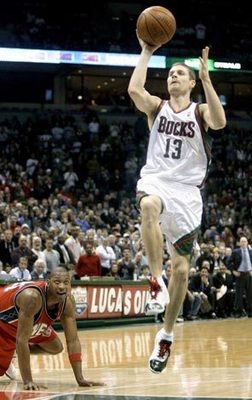 Amar'e Stoudemire wants a point guard who can run Mike D'Antoni's up-tempo offense. The point guard he desires is the Milwaukee Bucks' Luke Ridnour. Ridnour appeared in 82 games last season, all off the bench, but managed to average 10.4 points and 4.0 assists per game.
The Knicks are also reportedly interested in the Bobcats' Raymond Felton.
Kwame Brown Getting Boston's Attention?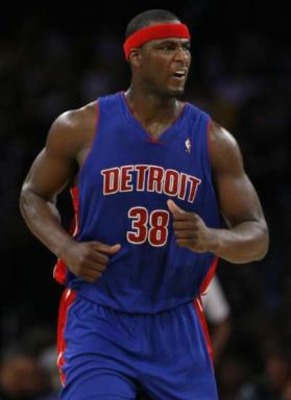 Comcast Sports New England reported that the Celtics worked out free-agent big man Kwame Brown. Brown averaged 3.3 points and 3.7 rebounds last season, but the Celtics are looking for a big man on the cheap.
The Celtics have the $5.7 million mid-level exception in their back pocket, but are expected to offer Brown less considering he made less than $4 million last season.
Tyrus Thomas Eating Some Nets Dollars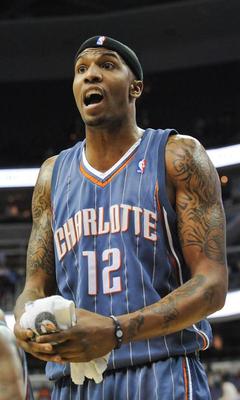 The Nets have not used any of their $32 million worth of cap space this offseason, but some of that money could soon be going to Bobcats free agent Tyrus Thomas.
The Nets are not out to spend all of that money, but could use a portion of it to fill out their roster with Thomas, Travis Outlaw, and Kyle Korver.
Keep Reading