Top 10 Imminent Or Done Transfers – The Good And The Bad Ones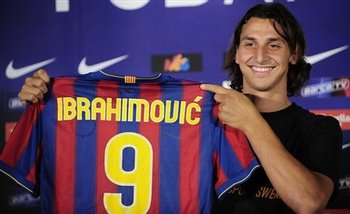 Although the 2010 FIFA World Cup has captivated most people's attention, the concern of European-based football clubs is on the business currently happening in this summer's transfer window.
David Villa, Cesc Fabregas, Maicon, Angel Di Maria, David Silva, and even Mario Balotelli are names that were or are still linked with club transfer issues.
Today, we look at the top 10 imminent or completed transfers from an analytic point of view.
Which transfers are good? Which ones are bad? Check the list and have your say!
David Villa Transfer: From Valencia to FC Barcelona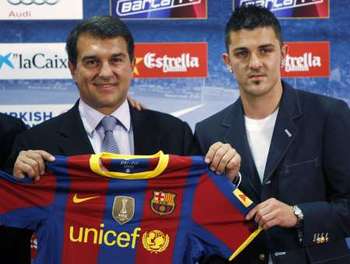 A good one: It was always obvious that David Villa would not spend his entire career with Los Che.
Valencia's debts issues are so huge that the public was just waiting to witness an 'exodus' from their best players. Letting David Villa exit for a fee of £34.2 million was certainly the best thing the club could afford to do.
For Barcelona, the on-fire Spanish striker is a player that should do more than just replace former Inter Milan forward Zlatan Ibrahimovic who reportedly has no place in Barcelona's plans ahead of next season. David Villa is expected to have no problems fitting into the Blaugrana's system with the likes of Lionel Messi, Xavi Hernandez, and Andres Iniesta being great ball providers on the pitch.
David Villa looks to be the ideal signing for a strong club like Barcelona that is only thinking of following the good path on which it has been walking since the arrival of Pep Guardiola.
Cesc Fabregas Transfer: From Arsenal to FC Barcelona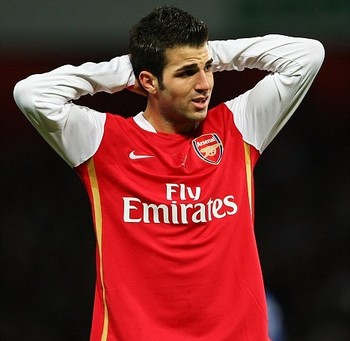 More bad than good: It is believed that players aren't bigger than clubs, so why should clubs sweat to maintain players that visibly struggle to focus with a divided mind and heart?
Cesc Fabregas has made it clear that moving back to Barcelona where he grew up would be a dream-come-true. But of course, Arsene Wenger would not want to lose his team captain.
The Gunners are in a situation where the club hasn't clinched any major silverware since winning the 2005 FA Cup title at the expense of runners-up and rivals Manchester United. Arsenal's condition has therefore become an example in Xavi's advice for Cesc Fabregas to quit London.
The young Spaniard is likely to join the Blaugrana–even in a last-minute transfer. The point is that everyone's asking where Fabregas could fit in Barcelona's formation. The departure of Yaya Toure might not even answer this question.
Are Barcelona right in their decision to lure Fabregas away from Arsenal? Aren't we going to see Fabregas play a bench role like it has been the case in the Spanish national team?
Douglas Maicon Transfer: From Inter Milan to Real Madrid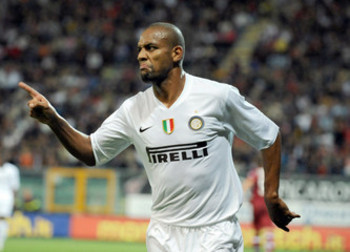 A good one: It's certainly only a matter of time before 2010 FIFA World Cup quarter-finalist Maicon joins Real Madrid from Inter Milan. Definitely, Los Blancos need defenders urgently.
Scoring 102 goals in La Liga last season thanks to the admirable contribution and combination of Cristiano Ronaldo and Higuain upfront created a record. However, conceded as much as 35 goals in 38 league games was also negatively stunning – keeping in mind that Raul Albiol and Alvaro Arbeloa had been signed ahead of the 2009/2010 campaign.
Douglas Maicon is an experienced player and a Champions League winner–unlike many current Blancos. The Brazilian was part of the Inter Milan squad that upset Barcelona in Europe before ultimately lifting the crown.
Having played a few years under Jose Mourinho, it seems to be a good idea for the player to reunite with his manager at Real Madrid. His age (28) and performance should offer more understanding in defense for the Spanish giants' disorganized back line.
Angel Di Maria Transfer: From Benfica to Real Madrid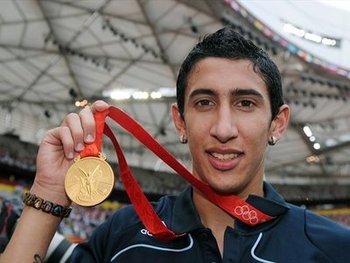 Certainly a good one: For those who followed Angel Di Maria's unimpressive performances during the 2010 FIFA World Cup in South Africa, misjudging Real Madrid's signing of the young lad may be wrong.
The former Benfica star was Portugal's best player of the year as his club won the double. In the Argentina squad, left winger Di Maria blamed his unremarkable display in South Africa on the fact that he had to play out of his position.
At Real Madrid, Jose Mourinho will certainly not order Di Maria to defend like the player sometimes had to do at the World Cup. The young Argentine international is set to have the space he needs and support from superstars like Cristiano Ronaldo to do the things that earned him so much praise as a Benfica player.
David Silva Transfer: From Valencia to Manchester City
Like it was the case with David Villa, it was always obvious that David Silva would quit Valencia someday.
Interestingly, David Silva did not opt to join Real Madrid who were tracking him for some time now. The Spanish midfielder is now part of Manchester City's revolution era.
Sky Blues supporters may be excited to have the services of Silva at the club. Indeed, his distinctive manner of playing in his position should inject more strength in Manchester City's wall and more options for the team to be more attacking from the midfield.
But now the question that came up as the news of David Silva's done transfer to City broke out was this:
Where will the Spaniard fit with Steven Ireland, Barry, and a host of forwards already at the club? Will we witness an exodus from Manchester City players?
Well, rumors suggest that Emmanuel Adebayor and Shaun Wright-Philips could be on their way out…
Yaya Toure Transfer: From FC Barcelona to Manchester City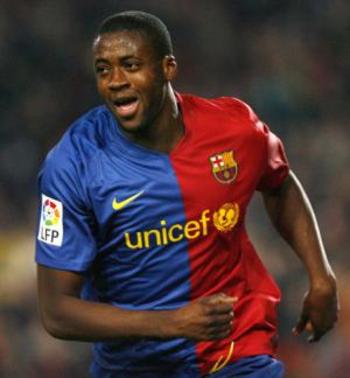 A good one: There are many factors that make Yaya Toure's transfer from Barcelona to Manchester City a good one – not only for the Sky Blues, but for the player and his national team Cote d'Ivoire.
As Manchester City are looking to transform into dangerous and ambitious cup contenders, securing the services of a defensive midfielder like Yaya Toure was certainly a great step towards the reinforcement of the team.
Yaya Toure is an experienced player who has tasted club success at the highest level and his consistency on the pitch should help Manchester City to improve their defensive record.
On a different point of view, Yaya Toure's combination with Brother Kolo Toure comes as good news to Cote d'Ivoire's national football team. Things generally work better for national teams when their players get a lot of playing time together in the same league or in the same squad.
The Elephants might be smiling!
Thierry Henry Transfer: From Barcelona to New York Red Bulls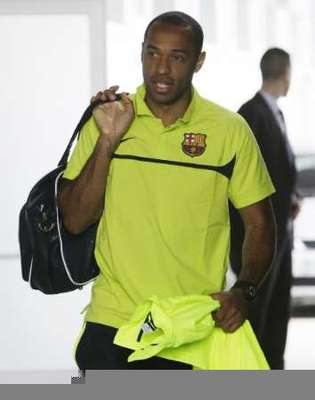 A good one: Thierry Henry's days at Barcelona are numbered.
The former Arsenal captain never managed to really influence the Blaugrana as he used to do with the Gunners.
With the arrival of David Villa, and the prospective arrival of Carlos Tevez, space for Thierry Henry at Barcelona has vanished.
He's played a large part of his career in Spain on the Blaugrana's bench.
It seems there's actually no reason for Thierry Henry to remain in Catalunya. New York Red Bulls have reportedly set a good deal with the player. As the USA attempt to improve the MLS, Thierry Henry will not only enjoy an American stardom status but also find pleasure through more playing time on the field as he nears retirement.
Gregory Van der Wiel Transfer: From Ajax To Bayern Munich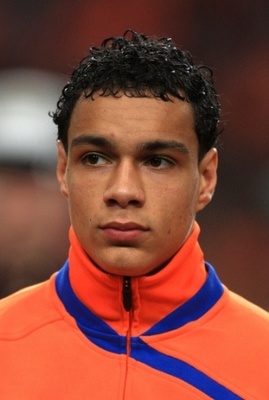 A good one: Van der Wiel's move from Ajax to Bayern Munich is imminent according to reports despite the strong interest of other clubs such as Juventus, Barcelona, Real Madrid, Inter Milan, Manchester City, and Arsenal.
The defender's performances at the 2010 World Cup were always likely to captivate the attention of top clubs in Europe. Still based on reports, Ajax have agreed a € 17 million offer from Bayern Munich.
The deal is also believed to include additional fees. Bayern would have to pay Ajax an additional € 3 million should they win the Champions League and an additional € 1 million per domestic cup success during Van der Wiel's spell in FC Hollywood.
So the deal looks good for Ajax on a financial point of view. Meanwhile, Van der Wiel will be united with national team mate Arjen Robben only to add more orange flavor in the play of German champions Bayern Munich.
Mario Balotelli Transfer: From Inter Milan To Manchester United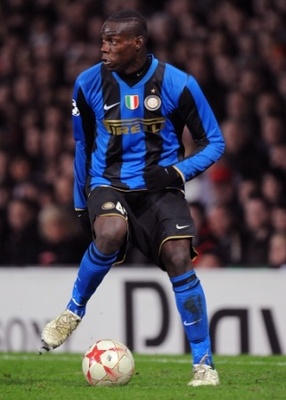 Bad or good? Mario Balotelli was certainly enjoying his last day as a Nerazzurri when Inter Milan won the Champions League at the Bernabeu last season.
The controversial 19-year-old winger reportedly was badly behaved in the squad and had a poor relationship with former Inter manager Jose Mourinho.
As Massimo Moratti is expected to get rid of Mario Balotelli who might totally oppose Coach Rafael Benitez's rotation policy, Manchester United's is believed to be interested in signing the player.
According to Sportmediaset.it, Alex Ferguson plans to transform Mario Balotelli into a new Cristiano Ronaldo.
Should this report be true, then Mario Balotelli will certainly relish his chance of replacing Cristiano Ronaldo against whom he vowed to become greater after Ronaldo refused to give him his jersey following Manchester United's Champions League triumph over Inter Milan.
James Milner Transfer: From Aston Villa To Manchester City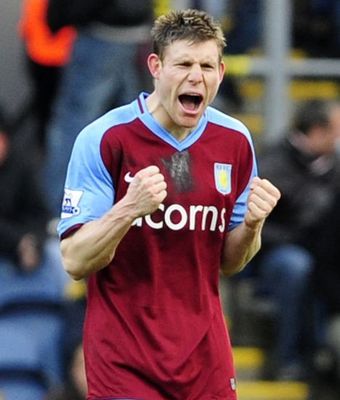 A good one: James Milner is involved in a transfer matter as Manchester City are looking to lure him out of Aston Villa.
City, who have secured David Silva's pair of legs, aim to restructure their midfield and England's James Milner could be the perfect man to partner with David Silva, young talent Adam Johnson, and Gareth Barry in that area.
Reports suggest that James Milner's possible switch from Aston Villa to Manchester City would see Stephen Ireland quit the Sky Blues to join Martin O'Neil's side while Shaun Wright-Phillips is believed to be on his way out of Roberto Mancini's revolutionized team as well.
Manchester City's transfer decisions look good as they aim to reach higher stands next season and in the future.
Besides, Aston Villa–who finished just three points and one place behind fifth-placed Manchester City in the English Premier League last season–could benefit of a sum in the region of £ 25 million should they let play maker James Milner land at the City of Manchester Stadium.
Keep Reading

FC Barcelona: Like this team?