10 of the Greatest First Round Knockouts in UFC History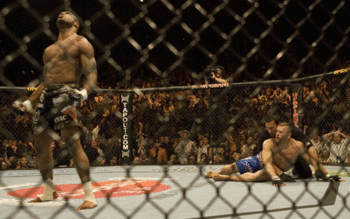 To date, there have been 159 UFC events. Over the course of all these events, there have been some knockouts that have just been epic.
However, is there anything better than a sudden, violent first round knockout?
Off the top of my head, I can think of at least 25-30 early knockouts. So I have taken my 10 favorites out of those and put together a bit of UFC history.
So which first round knockouts rank up there in my partially insane mind?
Click the button below to find out.
Matt Lindland KO's Matt Lindland at UFC 43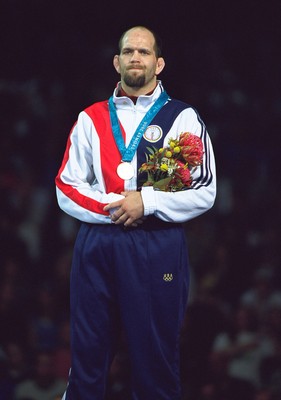 In possibly the funnest KO in UFC's history, Matt Lindland was taking on UFC newcomer Falaniko Vitalie.
Lindland was trying to use his superior Greco-Roman wrestling against the young Vatalie. He had a nice bodylock and went for a belly-to-back suplex.
I don't know what went wrong or how it went wrong, but somehow Lindland landed on his own head, knocked himself out cold, and handed Vatalie his first UFC victory.
Frank Shamrock vs. Igor Zinoviev in UFC 16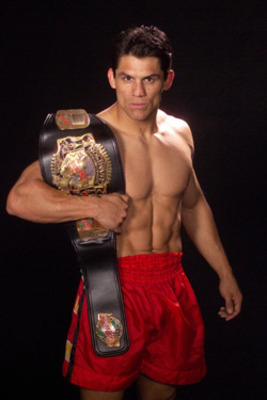 Frank Shamrock was making the first defense of his Middleweight title at UFC 16 against the former Extreme Fighting Champion Igor Zinoviev.
About 20 seconds into the fight, Shamrock slammed Zinoviev straight down on his noggin, knocking him out.
Just to make sure the fight was over, Shamrock landed a nice punch to Igor's jaw so there wasn't a chance he would be getting back up.
Not only was this Igor's first and last fight in UFC, it was his last MMA fight ever.
Tito Ortiz vs. Evan Tanner in UFC 30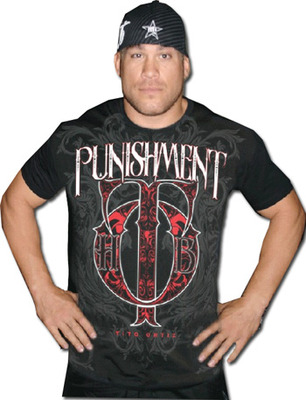 In the second defense of his Light Heavyweight title, "The Huntington Beach Bad Boy" took on the late Evan Tanner.
What ensued was very reminiscent of the Shamrock-Zinoviev fight.
Shortly into the first round, Ortiz picked up Tanner, slammed him down, and knocked him senseless.
And just to make sure he didn't have his facilities about him, Ortiz landed a parting shot to Tanner's jaw.
Even though he failed in his first attempt to win a UFC belt, Tanner would move on to become the UFC's Middleweight champion.
Tito would continue to have Chuck Liddell protect him until he got spanked, literally, by Randy Couture.
Rick Franklin vs. Chuck Liddell in UFC 115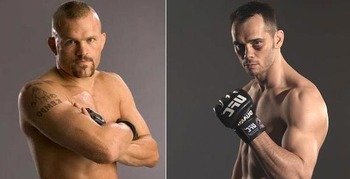 This is one of the best one-round scraps in recent memory, even though it was never meant to be.
Liddell was supposed to face off against Tito Ortiz for the third time after they spent most of the 11th season of the Ultimate Fighter coaching against each other. Unfortunately, Ortiz had to pull out of the bout, and was kicked off of the show, because of a back injury that prevented him from fighting Liddell.
In comes Rick Franklin. The school teacher-turned-professional ass-kicker stepped up and took the fight against Liddell. On paper, it was a decent match-up; both fighters could see where they stood after coming off of losses.
The fight ended up being more exciting than a third fight with Ortiz probably would have been. It was a back-and-forth stand-up war. Franklin even had his left hand broken thanks to a kick from Liddell.
But the broken arm didn't matter. With less than 10 seconds left in the round, Chuck came in swinging like a wild man and left himself wide open to a beautiful straight right from Franklin that put the Iceman on ice.
Hopefully, this will be the last time we see Liddell in MMA. He's had a great career, has nothing left to prove, is a Hall of Famer, and will always have a place in the hearts of all true MMA fans.
B.J. Penn vs. Caol Uno in UFC 34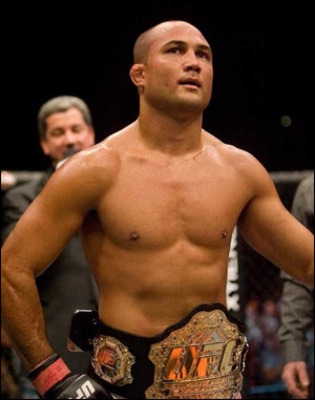 Going into this fight, many "experts" didn't give Penn much of a chance. Uno was just too experienced and more well-rounded for the up-and-coming prodigy.
B.J. proved them all wrong—quickly.
Uno came out with a flying knee, which came nowhere close to being landed.
Penn used this opening to charge at Uno, throwing punches in bunches, before he got Uno on his butt against the cage.
From there, he blasted right hands into a defenseless Uno until the referee stopped the fight. From there, B.J. proceeded to leave the building.
For more, go to BJPenn.com.
Matt Hughes vs. Royce Gracie in UFC 60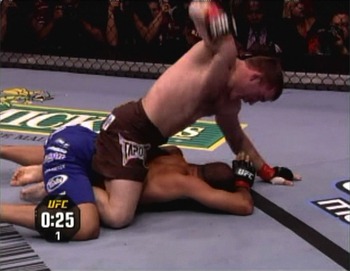 Oh my Lord! The God of MMA was coming back to UFC!
Did anyone believe that the aging Gracie would stand a chance against the greatest Welterweight champion in the history of UFC?
The fight went to the ground fairly quickly, and Hughes proceeded to crank Gracie's arm in an angle that would make most grown men cry. When he discovered that Gracie wouldn't tap, Hughes let it go.
From there, he started to pound away on Gracie's head. After Gracie gave up his back and was given ample time to escape, the referee stepped in and saved Gracie from taking any more damage.
If the torch from the old school had not already been passed, this fight did it.
Chuck Liddell vs. Randy Couture II in UFC 52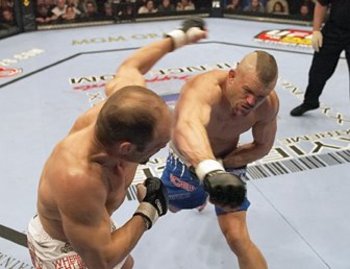 This was the icing on the cake that was The Ultimate Fighter Season One. Coaches Chuck Liddell and Randy Couture went to war in a rematch of their one-sided bout from UFC 43, which saw Liddell lose for only the second time in his UFC career.
As opposed to their first encounter, Randy seemed intent to stand and trade with Chuck.
Not the smartest thing to do.
After suffering the infamous "eye-poke," Couture came out hell-bent on knocking out Liddell.
While coming in, swinging punches everywhere, a sharp counter right put Couture down. A few hammerfists later, he was out.
Shogun Rua vs. Lyoto Machida II in UFC 113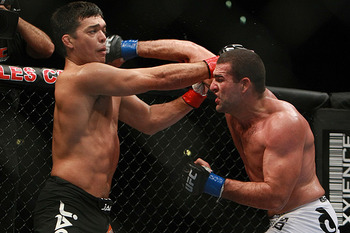 This was possibly one of the most anticipated rematches in the history of UFC. Many believed that Shogun should have been awarded the decision in their first bout, but the judges saw it a different way.
In the rematch, there was no doubt that neither Rua nor Machida wanted to leave the fight in the hands of the judges.
Shogun came out very aggressive, displaying his superior striking. Machida didn't want any of it, as he took Shogun down twice. Each time, Rua was able to get back to his feet with relative ease.
Then, with about a minute-and-a-half left in the round, Machida came in with a left hand that was countered by a solid right by Shogun.
Guess whose strike was more effective.
Shogun followed Machida down to the ground, landed three or four more punches, saw that Machida was out, and stood up the new Light Heavyweight champion.
Quinton Jackson vs. Chuck Liddell in UFC 71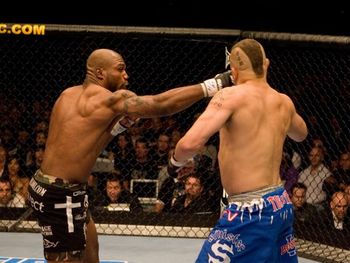 This was another very anticipated rematch from their clash in the Pride's Light Heavyweight tournament back in 2004. In that outing, Rampage was victorious via TKO when Liddell's corner threw in the towel in the second round.
This time around, it was for the UFC Light Heavyweight championship.
It didn't take long for Rampage to find his distance and land the beautiful right cross, pictured above, to knock out Liddell and become the new UFC Light Heavyweight champion.
This was the first time that the Iceman had been knocked out, and some could say it started his fall from grace.
Chuck Liddell vs. Renato Sobral in UFC 40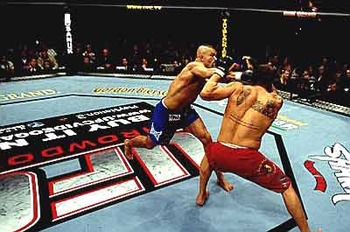 While the Iceman was still playing bodyguard for Tito Ortiz, and Ortiz was fighting Ken Shamrock "for the sport," Liddell agreed to face the dangerous "Babalu" in a match-up that could have ruined his chances at a shot at the title.
Thankfully, Chuck was on the top of his game that night.
Babalu came after Chuck like a man possessed. But, being the natural counter-puncher that he is, this just played into Chuck's hands.
So this is how it went down—Babalu came at Liddell, Liddell introduced his shin to Sobral's face. Game over.
Yet another title challenger taken down by the Iceman.
What's Your Most Memorable First Round Knockout?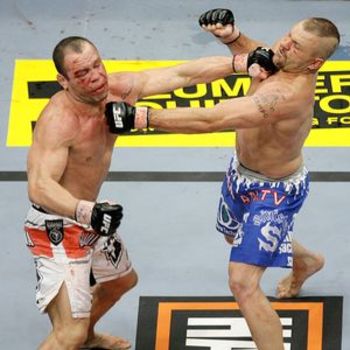 This is a topic that can be talked about for days, so I want to know what you think.
What did I miss? What didn't belong on the list? What would you have included?
Be sure to check out B/R MMA on Twitter and become a fan on Facebook!
Keep Reading