MLB All Star Rosters: Who From The NL West Earned Their Vote?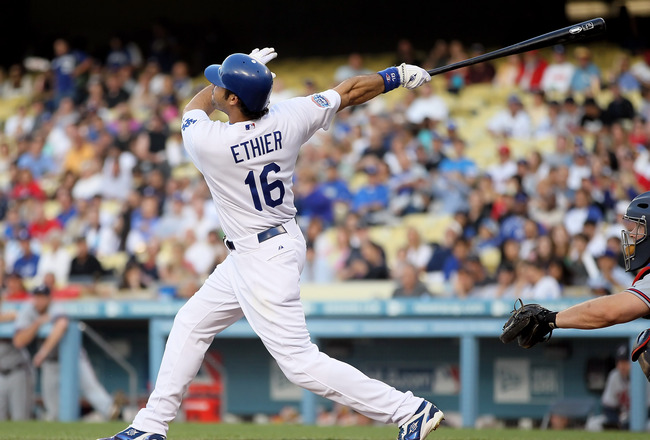 The MLB All-Star Lineup has garnered a variety of reactions, ranging from cheers and sighs of relief to whimpers and shrieks of disbelief.
When the 2010 MLB All-Star lineups were released, there were undoubtedly as many elated fans as there were bitter fans.
No matter where the stadium is located, fans maintain an unceasing allegiance to their favorite teams and players.
Being chosen to play in the All-Star Game represents the ultimate recognition that fans, coaches, and players alike have observed, reveled in, and appreciated every moment of a player's season thus far.
However, examining the all-stars chosen from the NL West has generated a surge of controversy over just who earned their position.
San Diego Padres: Adrian Gonzalez 1B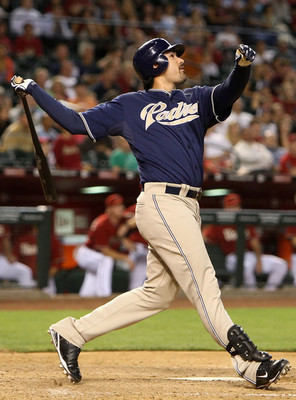 It's this simple: Adrian Gonzalez is the best player on the Padres and remains one of the pivotal reasons they own the best record in the NL West.
His 16 homers and 52 RBI are a testament to not only his monstrous power, but his unwavering consistency throughout the first of half of the season.
Defensively, Gonzalez uses the same hand-eye coordination that serves him at the plate to pick up loose throws. He's agile and rarely makes errors.
However, the bat is Gonzalez's weapon of choice.
At 6'2, 225 pounds, Gonzalez brutally pummels the ball, while maintaining the kind of diligence at the plate that spooks pitchers.
Los Angeles Dodgers: Andre Ethier OF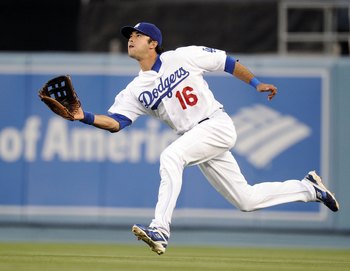 Andre Either is by far one of the most deserving players among the NL West all-stars to be chosen.
Ethier was at or near the top of the NL leader lists for all three Triple Crown categories—batting average, home runs and RBI—for the first six weeks of the season.
Amidst his impeccable season, Ethier broke his finger in a freak accident during battle practice in May.
However, 15 days on the disabled list was not enough to obstruct Ethier's brilliant play.
His return has been a steady progression; nothing gets by him on defense and his bat has shown glimpses of his opening-season self.
Batting .321 with 14 homers and 50 RBI, Ethier deserves this honor.
Colorado Rockies: Troy Tulowitzki SS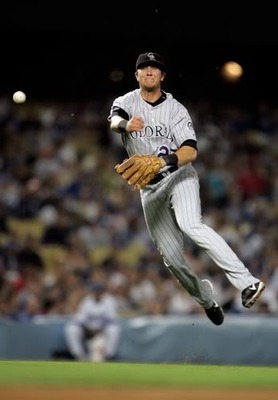 'Tulo' is only 26-years-old, but his potential has been compared to the game's greats, like Cal Ripken Jr., Derek Jeter and Alex Rodriguez.
What truly distinguishes Tulowitzki from the other short-stops in the running for the All-Star team is the fusion of his arm, range and instincts. He is a dynamic player, constantly alert and aware of the right play to make.
At the plate, Tulowitzki has also become a viable threat. Although he's not a home-run hitter, Tulo has hit nine homers and recorded 34 RBI this season.
Los Angeles Dodgers: Jonathon Broxton RHP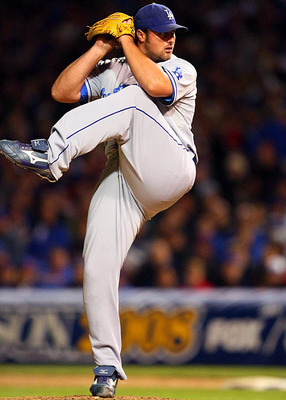 For Jonathon Broxton, the playoffs are what will determine his real value, not that he was chosen for the All-Star Game.
While Broxton has maintained a solid ERA at 1.98 with 18 saves, he had just one save in the Dodgers' first 28 games.
He's inconsistent, unreliable and streaky.
Broxton has pitched so poorly in the past that you never really know what to expect when he takes the mound.
Because of this inconsistency, a pitcher like Clayton Kershaw is more deserving of the All-Star nod than Broxton.
Colorado Rockies: Ubaldo Jimenez RHP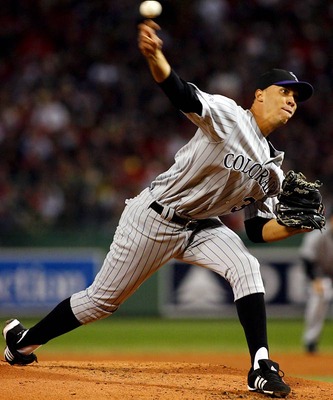 With 14 wins, one loss, and a 2.27 ERA, Ubaldo Jimenez is on a pitching tear.
If he had thrown his no-hitter against the Atlanta Braves on April 17, 2010, and then vanished and pitched horrendously, people may not have been surprised.
However, Jimenez rose to the occasion and has been a template for consistency, overpowering almost every team he has encountered.
If he can continue to throw with the same speed, intensity and confidence as he has in the first half of the season, Jimenez will be in the running for the Cy Young Award.
San Francisco Giants: Tim Lincecum RHP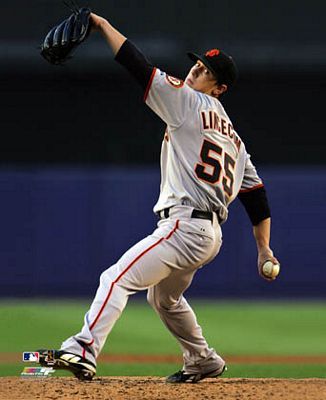 Eight wins, four losses, and a 3.28 ERA may not seem like incredible stats for a pitcher.
But 121 strikeouts sure is.
Tim Lincecum is one of the most dominant pitchers the Giants organization has ever seen, let alone major league baseball.
Sadly, Lincecum is pitching for a team that cannot produce with their bats what he can with his godly arm. His first half has been plagued by four losses, almost all of which were because of his teammates' inadequacies.
However, if Lincecum continues to improve his control and reliability on the mound, he will once more stand with the elite pitchers of the majors leagues.
San Francisco Giants: Brian Wilson RHP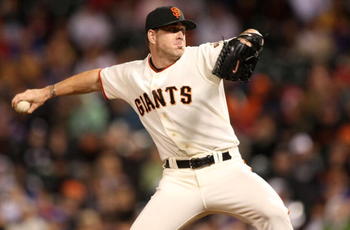 Brian Wilson seems fearless on the mound.
Whether it's throwing his slider on the inside of the plate or launching his electrifying, 100mph fastball high and inside just to send a message—Wilson is fierce and frightening to batters.
His 22 saves and a 2.04 ERA reveal how Wilson has improved his execution and control on the mound.
But similar to a closer like Broxton, Wilson is not overpowering. He just throws fast. Wilson may emit a tangible brute force through his intense gaze, but realistically, he is far from dominating.
Keep Reading

San Francisco Giants: Like this team?