NBA Free Agency 2010: Where Do the Chicago Bulls Go From Here?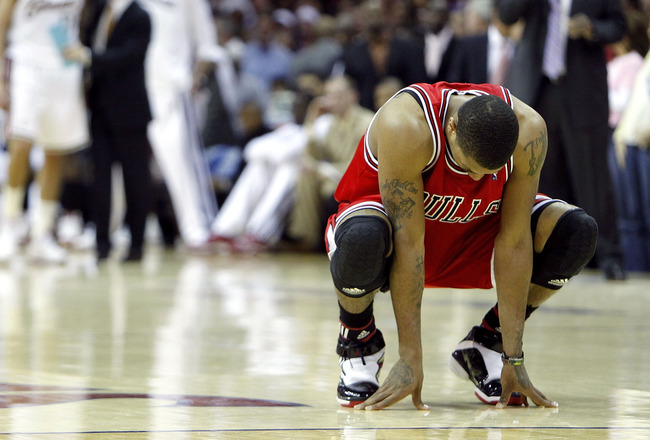 With the new breaking Wednesday that Dwyane Wade will be returning to Miami and that Chris Bosh will be joining him, the pickings are getting very slim for the Bulls.
With Wade and Bosh off the market, Joe Johnson getting extremely overpaid to stay in Atlanta and Amar'e Stoudemire signing with the Knicks it only leaves David Lee, Carlos Boozer and the prize of this whole free agency Lebron James (who will announce his choice Thursday evening on ESPN) as the only uncommitted high priced free agents.
With it looking more and more likely that James will either stay in Cleveland or join Wade and Bosh in Miami and say "thanks but no thanks" to the Bulls... Where can they go from here?
A few weeks ago I wrote a piece about vets that might be interested in coming to Chicago cheaply if they were able to sign King James and others. So now I give you a list of guys who will help fill the nearly 30 million dollars the Bulls have available
For this and all my Bulls thoughts check out the home of Da Chicago Fan at www.dachicagofan.com
Carlos Boozer or David Lee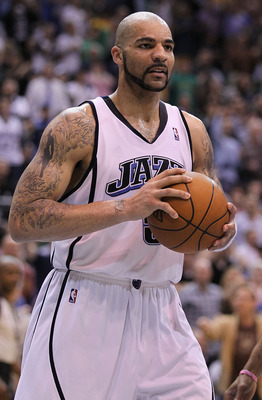 This first one is a must.
The Bulls have gone on far too long without having a real post presence and if they miss out this year all will view it as an epic failure.
Boozer and Lee are the last of an extremely talented group of power forwards (Bosh, Stoudemire) who were available this summer.
Boozer, who will turn 29 in November, and Lee, just 27 in April, should come much cheaper then what Stoudemire and Bosh signed for but the Bulls may now have to overpay to sign either one.
I guess the Bulls already answered this one http://bleacherreport.com/articles/416838-nba-free-agency-chicago-bulls-avoid-shutout-sign-carlos-boozer
I'm a big fan of Boozer and preferred him over Bosh and Amare
Old Vets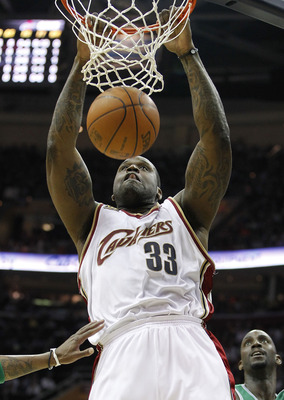 Guys who I mentioned in my piece about aging veterans looking for a chance to win a title or maybe in some cases one more to tie a former teammate might be still willing to come to Chicago but not as cheap as if they signed Lebron or Wade.
For that list check it out: http://bleacherreport.com/articles/411573-vets-who-might-sign-for-cheap
A couple of guys like Shaq or Ray Allen might be nice pieces bringing a championship pedigree if the price is right.
Ray Allen might surprise a lot of people if the Celtics aren't willing to pay him by following current Bulls coach and former Celtics assistant Thibs to Chicago
T-Mac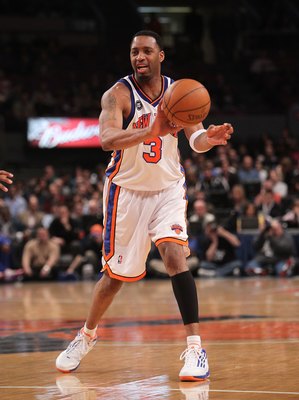 Someone who knows something about saying "no" to the Bulls and someone who I forgot in my last piece could be just the answer for Chicago
Tracy McGrady who passed on joining the Bulls back in 2000 when he, Grant Hill and Tim Duncan were the big three of free agency might be the perfect fit for Chicago
He has plenty of money (making over $22 million alone just last season), might come cheaply and he has something to prove. Tracy is three seasons removed from being a nightly threat for 20 points, five boards and five assists but at 31 and finally healthy might have a little gas left in the tank
Mike Miller / Kyle Korver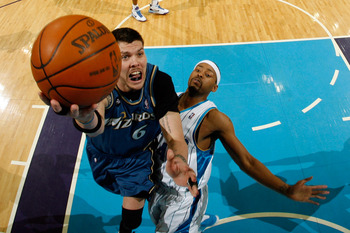 I guess I could have just titled this slide shooters but figured I would include their names.
The Bulls' biggest weakness last season was outside shooting with the departure of Ben Gordon to Detroit and then John Salmons shooting so poorly before his trade to Milwaukee. Filling this void is almost as important as adding a post presence.
Miller, 6'8", and Korver, 6'7", would provide just that. Miller is a career 40.5 percent three point shooter and shot 48 percent last season for the Wizards. Korver, a career 41 percent three point shooter, hit 53.6 percent of his shots from beyond the arc last season for the Jazz
Miller, 30, has never shot worse then 34 percent in his 10 seasons and has topped 40 percent six times.
Korver, 29, has never done worse then 35.2 percent and has topped 40 percent four times in his seven seasons.
Both could come rather cheaply and may even take less to sign on with Miami or New York if James signs with either of those teams
Restricted Free Agents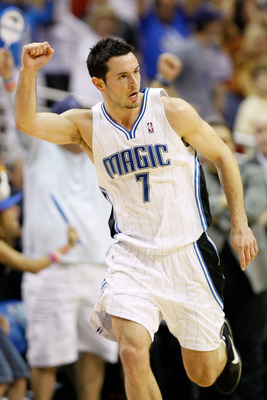 If the Bulls strike out on all the unrestricted free agents then they may focus on some of the restricted free agents.
The problem with the restricted guys is that Chicago might have to overpay them so that their old teams don't match the offer.
If they miss out on David Lee and Carlos Boozer maybe they can focus on Houston Rockets power forward Luis Scola. The Argentinean forward who just turned 30 this past April averaged 16.2 points and 8.6 rebounds for a Rockets team that won 42 games and was missing Yao Ming all season. With money invested in Yao, Arzia and Kevin Martin, Houson may view Scola's contract as too expensive since it would probably put them over the luxury tax line.
If they miss out on the designated shooters (Miller and Korver) then maybe they can go after former Duke Blue Devil JJ Redick. Redick was finally given a chance to play meaningful minutes by coach Stan Van Gundy for the Magic in the playoffs. He is a 39.2 percent three point shooter and might be a nice piece off the bench or even filling the role left vacant by Kirk Hinrich of combo/third guard. The Magic might be reluctant to match since they are already over the tax line and Redick will be stuck behind Vince Carter and Jameer Nelson, and will now probably compete against newly signed Chris Duhon.
A dark horse that John Paxson can look at is former Atlanta Hawk Josh Childress who has spent the last two seasons overseas playing for Euroleague club Olympiacos. At 6'8" and only 27 years of age, he could be a very nice piece who might come cheaply since the Hawks would probably not match a reasonable contract offer to him since they just dished out $119 million to Joe Johnson.
Who Is Left?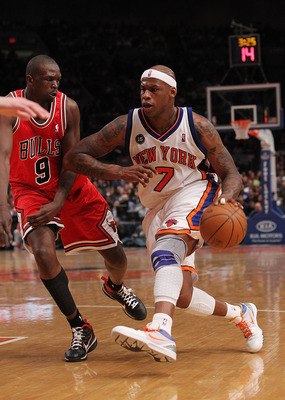 Let's just hope it doesn't come down to this. If all else falls with the guys I mentioned, where could they look?
Well there is always Al Harrington who has been mentioned numerous times over the years as a trade target for the Bulls. Harrington would provide the type of offense game the Bulls would like at power forward with his inside and outside game and might be a nice fit splitting time with Taj Gibson. However Harrington isn't a big fan of playing defense and that is probably going to be required from the new head coach. He has also has never been much of a rebounder but that might have something to do with all the shooting he does.
Shannon Brown is someone a lot of fans might not remember but before helping the Lakers win their last two titles he got a brief look here in Chicago at the end of the 2007-2008 season. He appeared in only six games. The former Proviso Hero star filled in nicely last season for Kobe Bryant. He appears destined in cash in for playing alongside Kobe much like Arzia did last summer.
If the Bulls should find themselves looking for some added muscle to back up or play alongside Joakim Noah there is always Brendan Haywood. Like Miller and Korver he may be the target of Miami trying to protect newly signed Chris Bosh from playing center. Haywood wouldn't be a bad signing if the price is right but let's just hope he isn't coming unless Boozer or Lee have been signed first.
Make a Trade
If all else fails and the Bulls don't like the free agents of the price tags they could hit the trade market.
Rumor is the Nuggets would rather trade Carmelo Anthony then lose him for nothing like it appears the Raptors are doing with Chris Bosh. Melo could be the perfect fit next to Derrick Rose with Melo playing the role of pure scorer.
It also looks like the Timberwolves will be putting power forward Al Jefferson on the market since they have Kevin Love and have invested some money into Euro centers in the last week.
This is unlikely, but it is possible the Bulls could sign a lot of guys to one or two year deals, go and play this free agency game again next year or have pieces in place to make trades with expiring deals.
Let's hope that this list is useless and James decides on Thursday to join Derrick Rose and help lead the Bulls back to the glory his idol Michael Jordan reached during his time here.
Keep Reading

Chicago Bulls: Like this team?