LeBron James Decision: Top 10 Recent Glory Hogs in Sports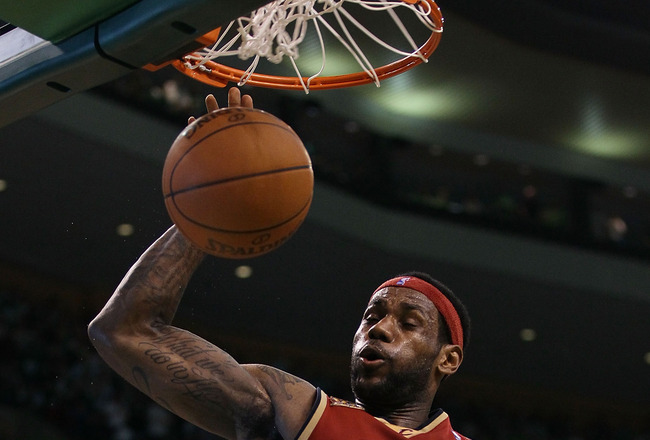 LeBron James has scheduled a news conference for 9 p.m. Thursday night to announce what team he will sign with. The press conference will be televised by ESPN.
In what could be similar to a "signing day" event in college football, LeBron will have the entire NBA in the palm of his hand. It is truly sickening to watch how much attention is given to a player that has yet to win a championship.
This is just another case of a star athlete selfishly wanting as much attention on himself as possible. LeBron is not alone in this area.
There are many star athletes in recent memory who have loved the spotlight more than anything else.
Here are the top 10 glory hogs in sports' present and recent past.
10. Chad Ochocinco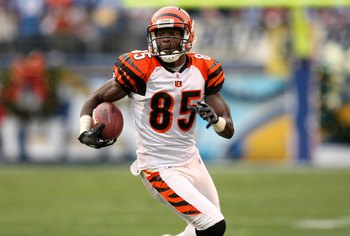 Nothing says attention whore like legally changing your last name to your jersey number in a different language.
Last year's season of Hard Knocks on HBO was the perfect platform for No. 85 to show all of America what his daily life is like.
We now know that all he eats is McDonald's, and the only thing he has left is Twitter.
Ochocinco has always been a controversial figure in the NFL. You can't deny his ability as a pass catcher, but he is one of the main figures in why the NFL now stands for No Fun League.
Ochocinco is one of the most heavily fined players in the league due to his attention-grabbing touchdown celebrations.
Arguably the most arrogant thing to come from Ochocinco is his list of defensive backs in his locker that he plans on making "kiss the baby."
"I love me some me." - Chad Ochocinco
9. Tom Brady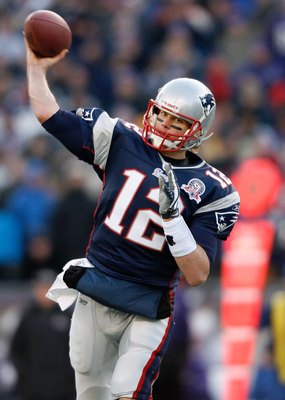 Sure, Brady may dominate on the field, but does he have to dominate off the field too?
He's won multiple Super Bowls. He dates supermodels. He is essentially everything any guy would ever want to be.
Brady loves the spotlight too. He loves hanging with A-list celebrities.
He even has the arrogance to break up with some of the best looking women on the planet.
Ever since he took over the starting position at quarterback, Brady has been listed "probable" with a shoulder injury that has lingered for years. His shoulder is fine. He just wants to be seen with his name on the injury report so fans will always be worrying about his health.
For all of these reasons, Tom Brady is one of the biggest glory hogs in sports today.
8. Shawn Michaels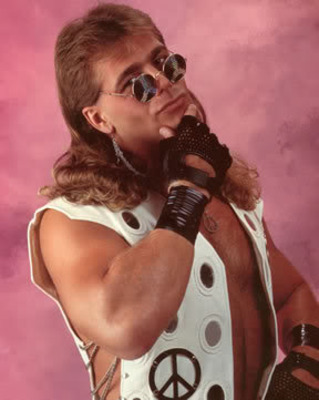 Now I know most of you are already saying this shouldn't count because pro wrestling isn't a sport.
However, if you have followed WWE over the years, then you know that the Heartbreak Kid is one of the biggest glory hogs in all of sports-entertainment.
Michaels certainly brought the spotlight to himself as much as possible. Early in his career, he defected from The Rockers in order to selfishly pursue his dreams of being heavyweight champion. Due to his in-ring ability, he was able to make every match about himself.
When he was healthy, Michaels was one of the greatest innovators and in-ring performers in the history of WWE. He was involved in classic ladder and steel cage matches, and he essentially carried WWE through the 1990s.
It didn't matter who he was fighting, when a match was over, all fans could talk about was how great HBK was.
When your nickname is the "Show Stopper," you know you're hogging the glory.
7. Terrell Owens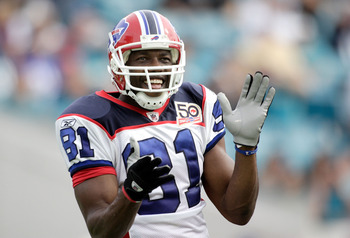 T.O. once held a press conference while doing sit-ups in his driveway. If that doesn't prove that he savors the spotlight more than anyone, I don't know what would.
Although he drops a significant number of passes thrown his way, T.O never blames himself for not putting up big numbers.
It's unfortunate that we haven't been able to see Owens's endzone dances since his career has been on the decline in recent years.
Owens may be done with his antics now that he is not a productive player in the NFL, but he put on a tremendous show when given the opportunity.
6. Rickey Henderson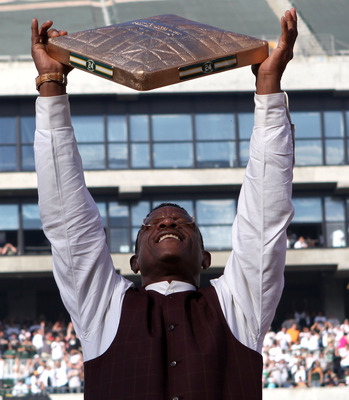 In my opinion, anyone who speaks in the third person fits the definition of being a glory hog.
The greatest baserunner of all-time never misses an opportunity to tell us how great he really is.
Here is a sampling of quotes from Henderson in a 2009 article from TIME:
"Rickey don't like it when Rickey can't find Rickey's limo."
"This is Rickey calling on behalf of Rickey."
"Rickey wants to play baseball."
"Rickey got a big ranch. Rickey got a big bull. Rickey got horses. Rickey got chickens and everything. And Rickey got a 20-gallon hat."
5. Tiger Woods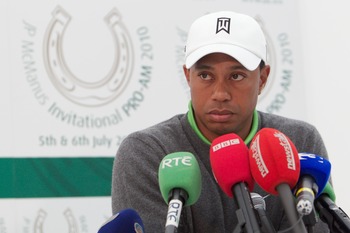 This week was another epic episode of Tiger being a glory hog.
While speaking to reporters after a tournament in Ireland, Woods often gave one-word responses and appeared to be very frustrated by the questions being asked of him.
Tiger has proven throughout his career that he can make a show of his golfing career whether he is playing well or poorly.
In my opinion, his best moment of glory hogging came when he defeated Rocco Mediate in the US Open on one leg. A normal golfer probably wouldn't have played that weekend. Tiger, seeking endless glory and fame, not only played, but he decided to win on top of it.
The sex scandal and divorce speaks for itself in terms of Tiger's selfish nature.
From fist pumping and the Tiger Slam to Elin and losing $750 million in a divorce settlement, Tiger Woods has enjoyed too much of the spotlight.
4. Cristiano Ronaldo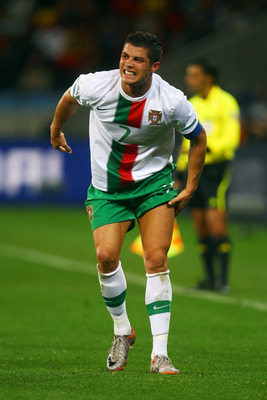 Honestly, I don't know much about soccer even after watching nearly every game of the World Cup.
A key component of being a glory hog is to bring as much attention to yourself when you are hurt or injured.
One thing I've learned is that soccer players are notorious for taking dives and embellishing injuries to get fouls called on the opposing team.
As I was watching a Portugal match early in the tournament, I saw Ronaldo, supposedly one of the best soccer players in the world, begin to writhe in pain after barely being touched by the opposition.
The ESPN commentator also noticed the acting job, and he said a "gust of wind" could knock down Ronaldo.
In the spirit of that comment, here's a list of five more things that could knock down Ronaldo:
1. A blade of grass
2. His own shadow
3. My six-year old sister
4. Noise from a vuvuzela
5. The sun
3. Tim Tebow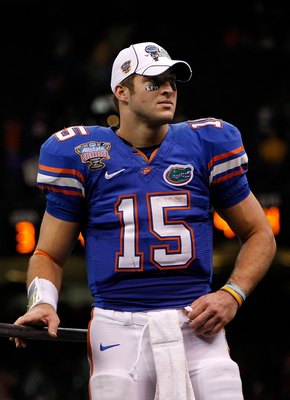 You're probably asking, how is Tim Tebow a glory hog?
He seems to do all of the right things. He is a great teammate. He goes on mission trips to help the needy. He's probably never done a bad thing in his life.
That's the point.
He knows he's perfect, and he wants to make sure you know that.
Just think about it. On the field, he selfishly called running plays for himself on the goal-line all the time just so he could get more touchdowns and break more records.
Off the field, everyone knows he could begin dating Erin Andrews or any other gorgeous Florida co-ed whenever he wants. However, he goes out of his way to prove how good of a person he is by not doing that.
Even in losing, he brought the cameras upon himself by crying hysterically in the late stages of the 2009 SEC Championship versus Alabama.
Enjoy the drama, Denver.
2. LeBron James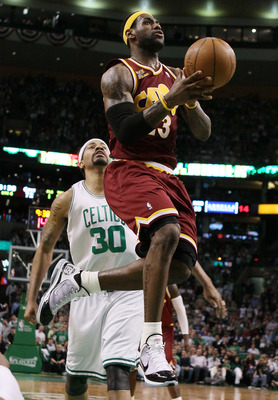 LeBron comes in at No. 2 on my list of glory hogs. His free agency announcement Thursday night is absolutely absurd.
However, this spectacle proves that James has the entire NBA in the palm of his hand, and he will take advantage of that as much as possible.
He hasn't even won a championship yet, and yet fans from all around the country will be tuning in to see where LeBron will play next season.
On the court, LeBron seeks out as much glory for himself as possible. Although I will give him credit for trying to distribute the ball and becoming a good passer, LeBron still unnecessarily exaggerates nearly every moment he is on the hardwood.
He begs for fouls even though refs give him every call imaginable, he always goes for the highlight dunk when he doesn't have to, and he makes a Broadway show out of pregame introductions.
LeBron bypassed the chance to have a "hat ceremony" when he was coming out of high school to choose a college, but he's made sure to get all eyes on him as he chooses his second destination in the NBA.
1. Brett Favre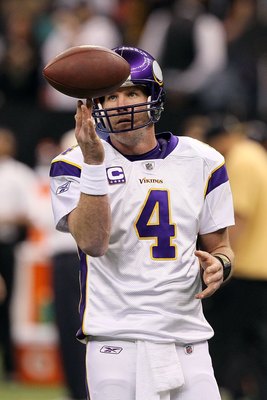 This photo does a great job of depicting Favre being a glory hog.
He probably had nothing to do when this picture was taken, but of course he knew that by showing how good he was at spinning a football on his finger, someone would look at him.
Given the fact this photo was taken and is now posted here, he thought right.
You simply cannot escape the Brett Favre saga. For the last few summers, America has been forced to watch Favre retire just so he could make an equally shocking comeback later.
On the field, Favre is undoubtedly one of the greatest quarterbacks to play the game. However, he intentionally plays with the kind of flair that draws as much attention to him as possible.
He can break his receivers' hands on a slant pass and he can still throw absolute bombs down the field. He also makes tons of mistakes as well, just so he can take the brunt of the blame if his team loses.
I've never met anyone who was "on the fence" in their opinions about No. 4. You can love him or you can hate him, but no matter what, you can't escape him.
Keep Reading