NBA Free Agency: 10 Perfect Teammates for Amar'e Stoudemire in New York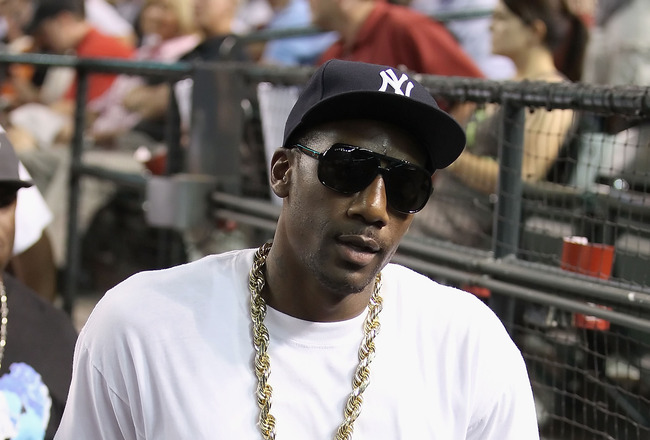 Even though Amar'e Stoudemire has agreed to a deal with New York, the Knicks are still in desperate need of more talent.
Right now, the only players the Knicks have the rights to are Bill Walker, Eddy Curry, Wilson Chandler, Danilo Gallinari, Toney Douglas, and rookies Andy Rautins and Landry Fields.
While there is some talent there, this roster isn't one of the top in the East, so Amar'e needs to get on the recruiting trail.
The Knicks still have a ton of cap space and need to get some more big name players. Here are some guys they should target.
Raymond Felton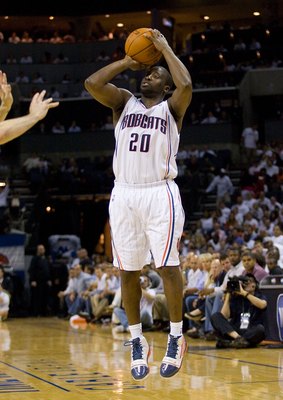 Besides superstars, the most important part of a basketball team is a point guard who can control the team.
The best point guard on the market this season is Raymond Felton, and he has been in talks with the Knicks for a while.
This would be a great pickup for New York and Stoudemire would be a good match for Felton's game.
The five-year veteran has averaged six assists per game over his career and is ready to take the next step in terms of production. New York could be the place to do it.
Luke Ridnour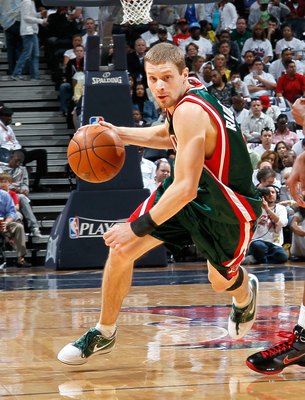 Ridnour is a fringe starting point guard on the market, but his game suits Mike D'Antoni's offense well.
The seven-year veteran has good vision and is a great table setter, something Amar'e has become used to playing with Steve Nash in Phoenix.
Although he split minutes with Brandon Jennings and other guards on the Bucks last season, Ridnour could come in and start for the Knicks right away, and it would be a very good match.
Jordan Farmar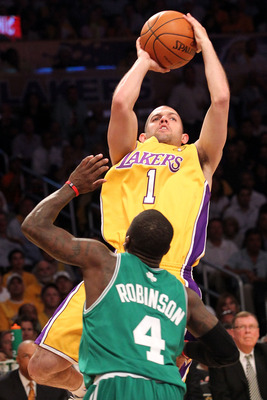 The two-time NBA Champion Jordan Farmar is also an option for the Knicks point guard spot.
Farmar has one of the quickest first steps for a point guard in the NBA, and would be a good fit for a Mike D'Antoni offense.
Some may suggest that Farmar is not ready to start, but in his four years learning behind Derek Fisher, I'm sure he has learned enough to start for an up-and-coming Knicks team.
This point guard has the ability to score, but I'm sure Stoudemire would love his passing ability and his winning past.
Sergio Rodriguez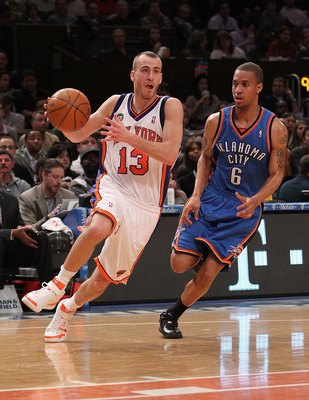 Rodriguez spent the last half of the season with Mike D'Antoni's offense and would be a nice backup plan for New York if they can't get any of the first three guys.
The 24-year-old showed improvements down the stretch last season and thrived in the Knicks offense. Because Rodriguez already has knowledge of this offense, I would bet that Stoudemire would like to play with him.
Even if he isn't starter worthy, he would be a good, cheap signing for depth on this Knicks team.
Ray Allen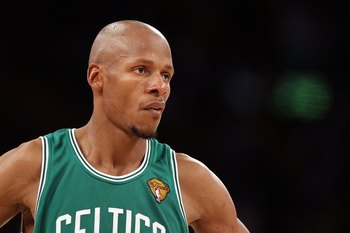 This seems like a bit of a pipe dream for the Knicks, but it could be a good fit.
Ray Allen has championship experience and would excel in the Knicks fast-paced offense as a spot-up shooter on the wing.
Combine that with his stout defense and you have a good teammate for Stoudemire.
It could be hard to pry Allen away from Boston for the right price, but the Knicks certainly have the cap space to do it and I think they should.
JJ Redick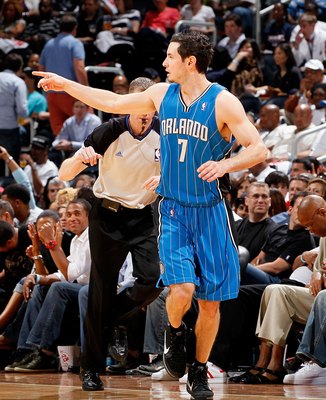 If Allen doesn't work out, J.J. Redick would be a great, younger back-up plan as a sniper from three-point land.
The four-year veteran bench player for the Magic has seen his game improve in each year of his career and is ready for a bigger role on a playoff-bound team.
Even though his defense is suspect, that isn't too much of a sticking point in a Mike D'Antoni offense, so he could be a good fit as the sixth man in New York.
Anthony Morrow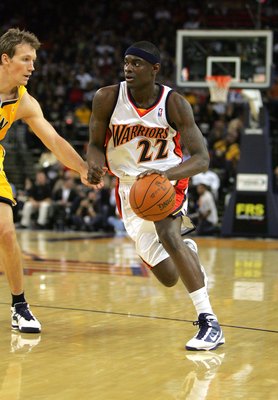 Even though he is only 24, Anthony Morrow is looking for a new team and the Knicks could be a good fit.
Morrow is also a great shooter, but is more of a prolific scorer than Redick, and has more upside than Allen, so he could be the compromise between the first two guys I discussed.
Stoudemire can't shoulder all of the scoring load, and I'm sure he would love scoring help on the outside. Morrow is probably the best unknown shooter on the market and could flourish in New York.
Louis Amudson
This is a fairly obvious choice. Amudson spent the last two seasons with Stoudemire in Phoenix and was a great bench player for the Suns last year.
His energy made him a fan favorite in Arizona and it would probably be the same in New York. This wouldn't be a big-name signing, but it could have a big impact as an eighth or ninth player on a contending team.
Amundson has only been in the league for four years, so he has a bit of room to grow. Teaming up with Stoudemire on the Knicks could be the best place for him to reach his potential.
Josh Howard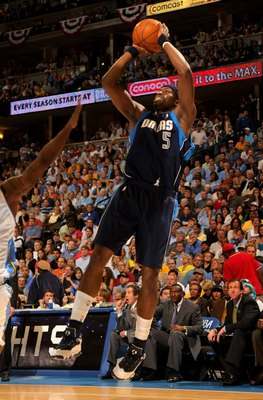 Yes, Howard is coming off a bad season that ended in a pretty serious injury, but I still believe he has a lot of life and game left in his legs.
It wasn't long ago that Howard was thought of as one of the rising stars in the NBA, so he certainly still has the talent to be a starting small forward in this league.
He would bring size and length to the Knicks, something that could be lacking in Mike D'Antoni's offense.
Even though his rehab might conclude past opening tip off of the 2010-2011 season, he could be worth a look.
LeBron James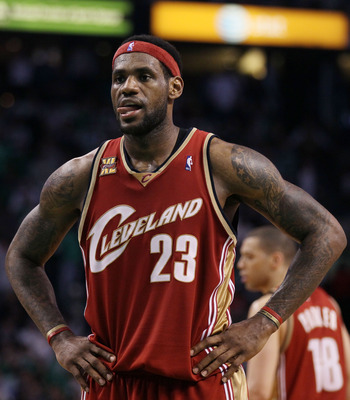 Finally, the main chip. We will learn what LeBron's decision is on Thursday night, and Knicks fans are holding their breath.
Any team would want LeBron. I don't have to explain the reasons why Amar'e Stoudemire would love to team up with the most talented player in the NBA.
Would this signing vault them into the Heat range of talent in the East? Maybe.
Would it finally make the New York Knicks relevant again? Yes.
Keep Reading

New York Knicks: Like this team?