Failure to Launch: 10 Football Programs Held Back by Offensive Woes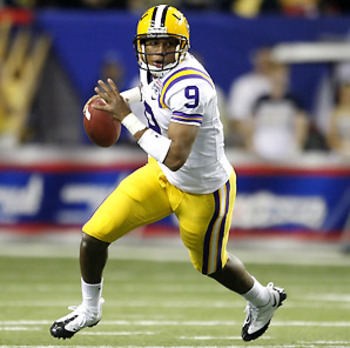 Offense wins games, defense wins championships.
A popular adage emphasized for years as the key to team success; in the world of college football, this statement could not be more true.
Some teams focus on a high-powered offense to win games while others implement a stifling defense for overall success.
Elite college football coaches have perfected both of these aspects to turn teams into nationally respected programs.
There are other teams who are a potent offense away from a winning season, contending for a conference title, or even a national championship.
Here are 10 teams who have stellar defenses but need to improve on the offensive end to contend this season.
North Carolina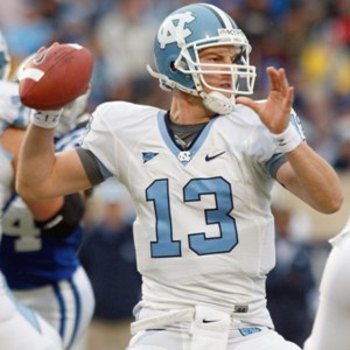 North Carolina finished last season with an 8-5 record, good for sixth in the ACC, mostly due to a dominant defense.
The Tar Heels finished last season sixth in total defense, while only ranking 108th on offense.
The offense should see a slight improvement as it is returning 10 starters but the defense will be leading the team again in 2010.
But, Yates threw more interceptions (15) than touchdowns (14) last season and if this trend continues early, expect to see redshirt freshman Bryn Renner take over as Tar Heel signal caller.
A defense that could potentially have half a dozen players selected in the 2011 NFL Draft including defensive linemen Marvin Austin and Robert Quinn will once again be the focal point of the team.
If the offense can improve and injuries can be avoided, the Tar Heels can definitely challenge for the ACC crown this year.
Syracuse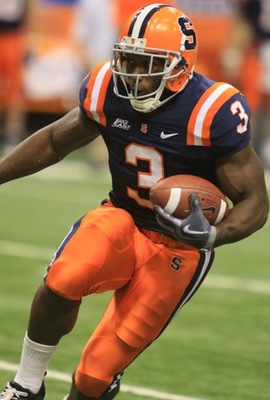 Syracuse is in dire need of offensive weapons to help improve its 4-8 mark of last season.
Running back Delone Carter (who was suspended for the spring game but will play in the fall because of misdemeanor assault charges) rushed for 1,021 yards and 11 touchdowns. Syracuse still finished only 87th in rushing and 99th in scoring.
Playmakers need to emerge for an Orange squad that is only bringing back three starters besides Carter.
Sophomore quarterback Ryan Nassib, who saw little playing time last year, takes the reins at signal caller but he needs receivers to develop and prove themselves or else it could be another long season for the Orange.
The defense, especially the front four, frustrates and wears down opponents; Syracuse finished 13th in the nation in rushing defense.
For Syracuse to reach its first bowl since 2004, it will need to address the entire offense as well as help the defense maintain its intensity.
If they can accomplish that, an win-loss improvement is not out of the question, but if not, the Orange may be beaten black and blue in 2010.
Boston College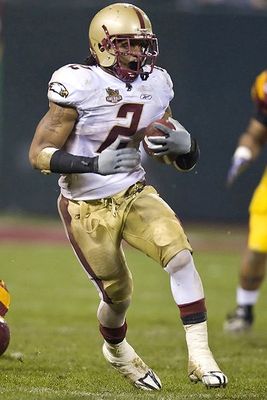 Boston College will look to improve its 98th ranked offense and try to breakthrough to the upper echelon of ACC teams.
The Eagles are returning eight offensive starters, although sophomore Dave Shinskie is taking over at quarterback.
Shinskie threw 15 touchdowns and 14 interceptions last season. As a 26-year-old freshman who hadn't played football in seven years, he gave Boston College fans some hope.
But receivers could become a major concern, as last year's primary threats all graduated, leaving a gaping hole for Shinskie and the rest of the Eagle offense.
The defense was stout enough to lead the team to eight wins (second in the Atlantic division), but with only six starters on that side of the ball, the offense will have carry more of the load this year.
Games against Virginia Tech and Notre Dame in the first month of the season will dictate whether Boston College's season will be characterized as productive or long.
Air Force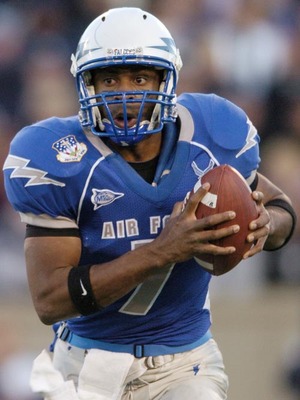 Air Force, coming off an 8-5 campaign in 2009, will attempt to launch itself into the top tier of the Mountain West.
It will take a much improved offense to do so.
The Falcons are returning five skill position players, but it may not matter if the offensive line does not develop and perform.
Air Force will have a completely new offensive line and will need to provide time for an offense that finished 117th in passing.
The Falcons did rush for over 283 yards per game—good for third in the country—,but that number could decrease as well.
More than likely Air Force will not be a major threat to win the Mountain West. The offense will need to improve quickly or they could get discouraged after a mid-September trip at Oklahoma.
If they have a decent game against the Sooners it could provide them with the confidence to have a great season.
Virginia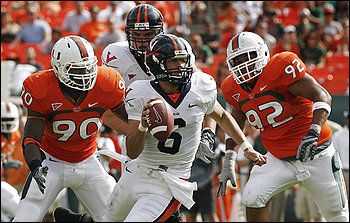 Virginia will look to avoid finishing at the bottom of the ACC for the second year in a row and will attempt to build on its disappointing 2-10 campaign from last season.
Virginia brings back seven defensive starters on a unit that finished near the middle in the nation.
However, offense is the major concern for the Cavaliers.
The Cavaliers come off their third losing season in four years, and bring new head coach Mike London to try to right the ship.
London wants to feature a physical run-style offense that can grind down opponents, but playmakers must emerge—and emerge quickly.
Virginia finished outside the top 100 in passing, rushing and scoring offense. If they can improve all of those areas significantly, the Cavaliers may have some hope in finishing with a winning record.
Arizona State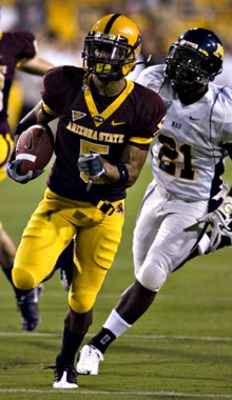 Arizona State will attempt to finish with a winning record this season but even that could be a lofty goal since only four starters return on an offense that finished 90th last season.
Wide receiver Kerry Taylor is the only skill position player coming back for the Sun Devils and he will try to help junior quarterback Steven Threet as best he can.
Threet, or back-up Brock Osweiler, has much familiarity with the spread offense, so a transition will be that much more difficult.
The 13th ranked total defense from last year is returning seven starters including Pac-10 Defensive Freshman of the Year, linebacker Vontaze Burfict.
But the Sun Devils will need to duplicate or possibly exceed last year's numbers to help stay competitive in an otherwise open Pac-10.
If the offense can improve and the defense can continue to stifle opponents, a .500 record may not be completely out of the question.
Clemson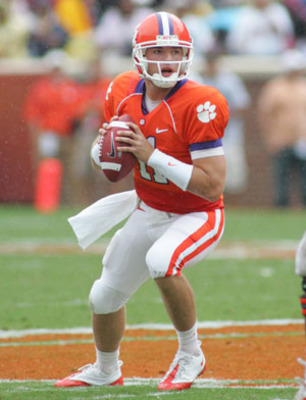 Clemson will hope to reload the running portion of its offense with the departure of all-purpose back C.J. Spiller to the NFL.
Spiller ran for 1,212 yards and totaled 16 touchdowns for the Tigers.
Clemson returns seven starters on the offensive side of the ball. Andre Ellington, who saw time behind Spiller, will bring his athleticism and hole-hitting ability to the starting lineup.
The Tigers finished 74th in the country last season in total offense, but the defense—particularly the front four—can pose problems for opponents.
They allowed an average of 20.4 points per game, including only 14 in a loss to the high-powered TCU offense.
Clemson, who finished 9-5 last season, has the talent to win the ACC, but with Jimbo Fisher leading a rejuvenated Florida State squad and Boston College remaining constantly solid, the Tigers need to improve now.
Rutgers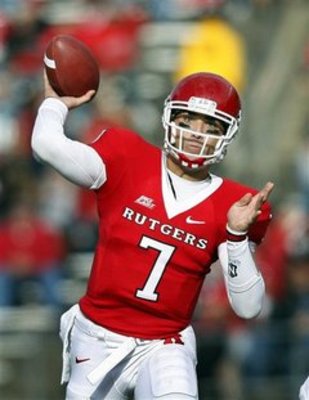 Rutgers has never won the Big East and has gone to a bowl the past five seasons, but the Scarlet Knights want to break the Big East ceiling and challenge the upper tier teams for the conference title.
The first step in completing that task is improving the offense.
Sophomore quarterback Tom Savage, fresh off Freshman All-America honors last year, leads a 97th ranked offense to attempt a shake up the Big East.
Five other starters return including playmakers, running back Joe Martinek and wide receiver Mohamed Sanu.
Depth at quarterback and inexperience at the offensive line are major concerns for this young squad; an injury to either position could be devastating and send the Scarlet Knights tumbling down the Big East standings.
Rutgers finished in the top 20 in scoring and rushing defense so that unit will keep the Scarlet Knights in games, but the offense needs to stay healthy and produce if it wants any chance to compete for a Big East title.
LSU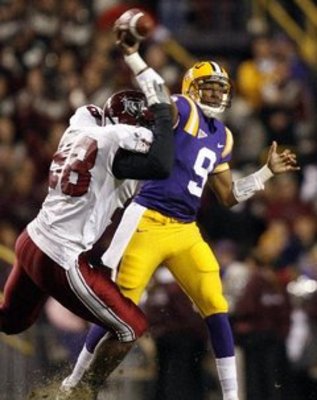 Quarterback Jordan Jefferson returns to lead the LSU offense but with only five other starters on an offense that finished 112th in the nation in total offense last season. The Tigers have plenty of work to do.
Jefferson, who finished last season throwing 17 touchdowns with seven interceptions in 12 games, has running back Stevan Ridley and wide receiver Terrence Toliver to help carry the offense.
However, the offensive line is very inexperienced and issues will need to be addressed or the athleticism of the Tigers' skill players cannot reach its full potential.
LSU will open the 2010 season against North Carolina, whose sixth ranked defense from last year will be a difficult task.
Games against the reigning national champion Alabama, and at Florida will truly put the Tiger offense to the test.
LSU needs to find much needed offensive firepower or it will once again fall short in its quest to dethrone Alabama or Florida for the SEC title.
Iowa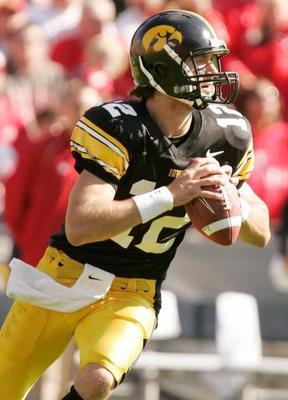 Iowa should not have that big a problem as other teams as the Hawkeyes have six returning starters including quarterback Ricky Stanzi and receiver Derrell Johnson-Koulianos.
However, a major concern for the offense to reach its full potential will be how the offensive line performs.
Only two starters from last season return to the line, so experience could be a problem for the Hawkeyes.
Iowa won 11 games last year, including a victory over Georgia Tech in the Orange Bowl—due in large part to their defense.
The Hawkeyes only allowed 15.4 points per game, good for eighth in the nation last year and with eight starters coming back on the defensive side of the ball, Iowa could remain one of the top defenses in the country.
Iowa plays both Ohio State and Wisconsin late into the season so the Hawkeyes could address offensive issues and be one step away from taking the Big Ten crown away from Ohio State
Keep Reading