The 10 Hottest Cheerleader WAGs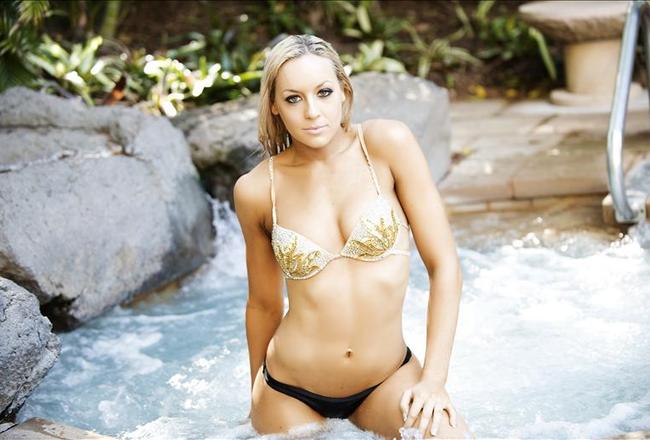 Today, you will be introduced to a new breed of extremely active and sporty WAGs. Unlike some of their counterparts, they don't just stand idly on the sidelines and root for their athlete boyfriends or husbands.
They've actually been known to raise a pom-pom or two. As cheerleaders, they've been pleasant distractions during sporting events with their flexibility, dance moves, and sexy routines.
They look good on the field and off the field. Here are 10 of the hottest cheerleader WAGs...
10. Kandi Harris—Hunter Mahan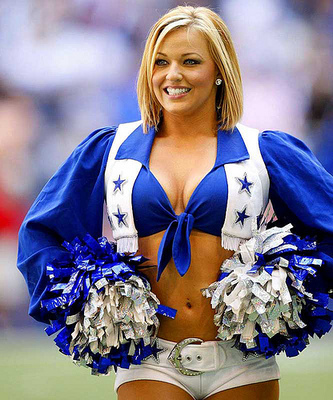 Kandi is the girlfriend of PGA golfer Hunter Mahan.
She supposedly played a key role in Mahan winning the 2010 Waste Management Open by helping obtain a replacement for his cracked driver.
Lucky for Mahan, his quick-acting Dallas Cowboys' cheerleader girlfriend got his backup driver from the parking lot before he had to tee off on a par-five hole.
9. Kelly Hall—Matthew Stafford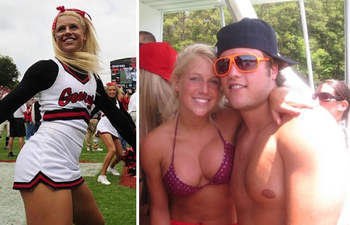 Kelly and Matt Stafford have been dating since going to school at the University of Georgia, where she was also a cheerleader.
Controversy struck for the college sweethearts after Stafford, a quarterback drafted first overall by the Detroit Lions, signed a $41 million contract.
Soon after Stafford got his guaranteed money, Kelly's breast size visibly grew and became the talk around the Internet.
8. Krystle Campbell — Ryan Howard
Krystle is a cheerleader for the Philadelphia Eagles.
But she knows better than to go out with any of the members of an Eagles team that never lacks controversy. Instead, she's been dating Philadelphia Phillies' star first baseman Ryan Howard.
It must have been the back-to-back World Series appearances that caught her attention.
7. Royce Reed — Dwight Howard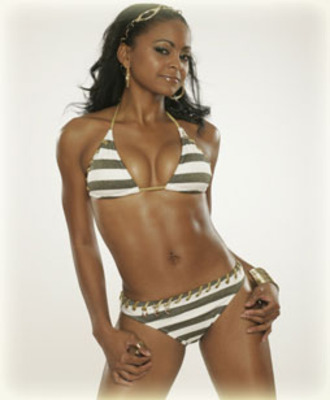 Who knows if Royce and Dwight Howard are still together, but the two have definitely hooked up.
She's got a baby to prove it.
Big Dwight is the proud papa of a bouncing baby boy reared by Royce, who was an Orlando Magic cheerleader.
6. Amanda Vanderpool—Ladislav Smid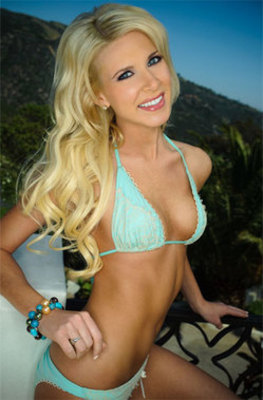 In case you didn't know they have cheerleaders in hockey.
As an Anaheim Ducks' ice girl, Vanderpool met Ladislav Smid while he was playing for the visiting Edmonton Oilers.
There's just something hot about California girls on ice, isn't there Smiddy?
5. Christy Oglevee—Chris Cooley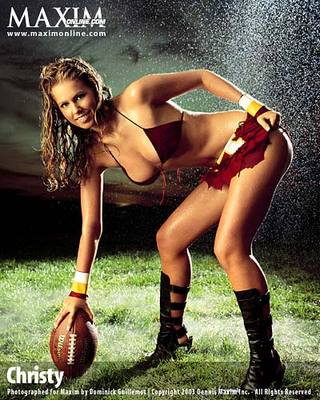 Christy and Chris not only share the same name.
Both also share allegiances with the same football team, the Washington Redskins.
After a brief courtship the Redskins' tight end and the now-former Redskins' cheerleader got hitched—a marriage that resulted in two Chris Cooleys.
4. Zoja Trobec—Samir Handanovic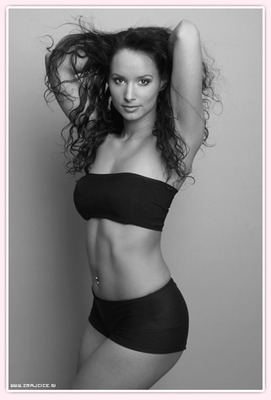 She is a co-founder of the Dragon Ladies cheerleading troop and girlfriend of Slovenian keeper Samir Handanovic.
Although Slovenia may have been the smallest country at the World Cup, it is not underrepresented in the WAG category. Trobec represents a potent WAG and cheerleader combination for the tiny nation.
3. Silvia Lopez Castro—Pau Gasol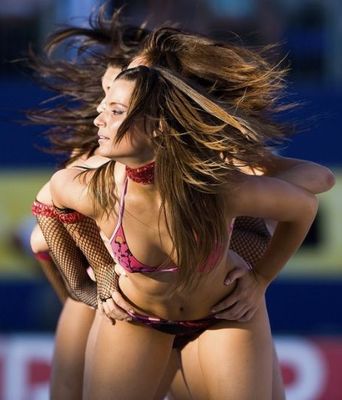 Silvia is a former member of Spain's Dream Cheers, a traveling cheerleading squad.
They met while she was performing with the squad at Poland's Eurobasket, where Spain won the gold medal in 2009.
Now the two are reportedly living together in Manhattan Beach.
2. Emily Kuchar — Zack Greinke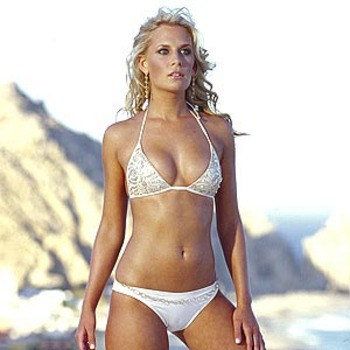 Emily was a former Dallas Cowboys' cheerleader and a former Miss Daytona Beach.
She is also the wife of Zack Greinke.
2009 was a great year for Zack, as he took home the AL Cy Young Award and also snagged a hot trophy wife.
1. Chloe Butler—Travis Waddell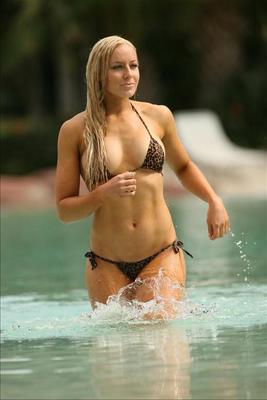 The Aussie beauty met boyfriend and rugby player Travis Waddell as a cheerleader for the Canberra Raiders, who he plays for.
As of late Chloe has been the much-sought-after athlete. Now she is being recruited stateside to partake in the U.S. Lingerie Football League.
No you're not dreaming.
Let me repeat: A hottie with an Australian accent will be moving to the U.S. to wear lingerie while playing football.
Keep Reading