The 2010 John Deere Classic Six Pack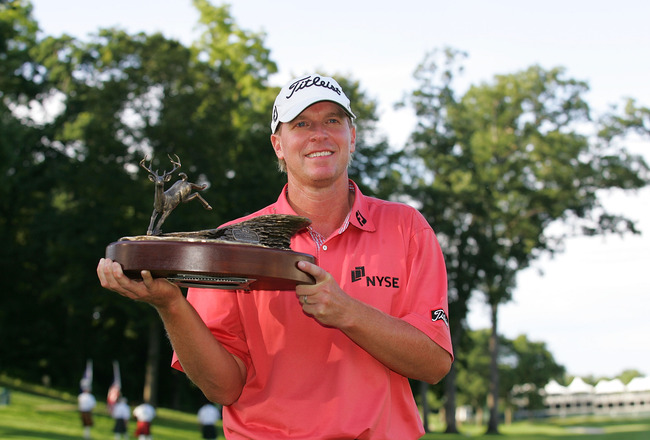 Justin Rose deserves some credit for his second win in three weeks. Congrats Justin. Too bad I picked the wrong Justin last week by selecting Justin Leonard!
We did manage to nail down a nice tie for fifth with JB Holmes earning a 20:1 pay day, something we always like to do when the winner comes through for us.
This week we are off to Silvis, Illinois for the John Deere Classic. The field this week is somewhat limited due to many British Open competitors playing in Scotland this week getting ready for the big dance next week.
Not many chances for a repeat winner here, as there has not been a two-time winner at this event in the past 10 years.
In Yahoo Fantasy Golf I did so-so last week, and managed to basically tread water staying pretty much where I was. I now have 3664 points on the year, which is up a mere 112 points from last week. I have moved down in my group FOHM to the 67th percentile and am now in the 75th percentile overall. Here is my lineup this week:
GROUP A
Start Steve Stricker
Sit Charlie Wi
GROUP B
Start KJ Choi and Kevin Sutherland
Sit Chad Campbell and Aaron Baddeley
GROUP C
Start Tim Clark
Sit Rickie Fowler
Before we get to the six pack, here are some honorable mentions this week: Choi 20:1, Day 33:1, Baddeley 40:1, Sutherland 90:1, Appleby at 50:1, Riley 100:1, Ogilvie at 100:1, and Mallinger 100:1.
No. 1 Rickie Fowler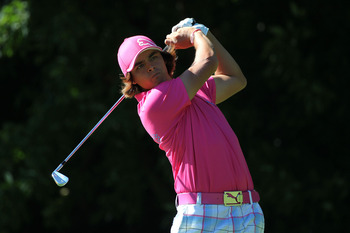 This 21-year-old sensation is again my favorite selection this week to win it all, even though he missed the cut last week at the difficult Aronimink track in Pennsylvania at the AT&T National event. As I keep saying, it's simply a matter of time before this kid gets it done, and this event may be perfect for him.
So far in 2010, Rickie has made 11 out of 18 cuts. He has six top-25 finishes with five top-10 efforts and two runners up.
Look at these numbers:
- 37th in the world
- Fifth in GIR at 69.91 percent
- 15th in Total Driving Distance
- Second best Ball Striker on tour
Lay it down this week with Rickie Fowler, he is 28:1 to win it all.
No. 2 Kenny Perry
Perry's scoring average is only about a half point higher than it was last year. However, his earnings are off by almost $4 million! He always plays this event, and usually fares well, so I would like him to bounce back and possibly get his first victory of the year today.
Perry has made 13 out of 14 cuts. He only has five top-25 finishes this year, and even worse, just one top 10!
Except for last week's tie for 75th, Kenny has been playing decently going 16th, 22nd, 17th, and 33rd in his last five outings. Couple that respectable play with the fact that he likes this track and we may be cashing a nice ticket come Monday.
Look at Perry's digits:
- Third in Total Driving
- 10th in Ball Striking
- 27th in All Around ranking
At 33:1, Kenny Perry represents good value.
No. 3 Chad Campbell
I usually avoid this guy like the plague, but this week I have a feeling he is going to show up. This year Chad has made 11 out of 17 cuts. He has four top 25 finishes and two top-10 finishes.
Campbell has played well in this event, and I love that he is coming off a nice T5 performance at the Travelers Championship
He doesn't have the greatest statistics, but here are a few to consider:
- 39th in GIR at 67.28 percent
- Fourth in Par Three Performance with a three under par
- 33rd in Ball Striking
Campbell is a value laden 40:1 to win it all this week.
No. 4 Charlie Wi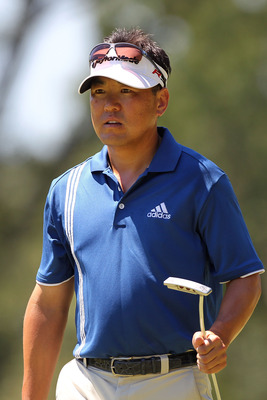 Charlie Wi is somewhat of a sleeper pick this week. He has been way under the radar and is trending up very nicely in his past five events. Wi also came in fourth here last year. In 2010 he has made 11 out of 16 cuts. Charlie also has seven top-25 finishes this year with two of those in the top 10.
Look at some of Charlie's numbers:
- 27th in Scoring Average at 70.36 strokes per round
- 20th in putting with 28.49 putts per round
- 10th in Scrambling at 64.67 percent
- Third in Putting from five to 15 feet at 51.96 percent
Will Wi be the next Korean to get it done on the PGA Tour? If he is, he will yield you 50:1 odds.
No. 5 Matt Jones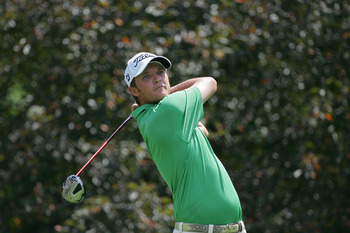 This young Aussie may have what it takes to scratch out his first victory this week. He really has been playing solid golf all year. Matt has made 11 out of 18 cuts. He has seven top-25 finishes and four of those have been in the top 10. When he makes the cut, he always contends.
I love the fact that he placed fifth here last year. Couple that with his recent performances that have two top-13 finishes squeezed in there, and we may be golden.
Matt has some skills:
- 22nd in Driving Distance at 292.8 yards
- 13th in All Around Ranking
- Eighth in Par Five Performance at -79 strokes
- 30th in Putting with 28.64 putts per round
Take a shot with the talented Aussie Matt Jones this week; he is 50:1 odds to win it all.
No. 6 Brett Quigley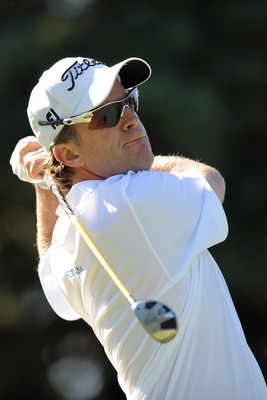 This guy has been on tour for an extremely long time and has still never won. He has knocked on the door many a time, yet never has sealed the deal.
Quigley is certainly not having the greatest year, but his performance at this event is typically pretty good. After all he did finish second here last year.
Quigley has made 12 out of 19 cuts. He only has one top-25 finish this year. That must be why he is our long shot this week.
I would love to give you some statistics on Quigley that demonstrate his talents, yet he is so out of control, I seriously could find nothing positive to say. As my mom always told me, "If you don't have something nice to say, then don't say anything."
All I will say is if Quigley gets it done at 125:1, it will be party time, and you're welcome.
No matter who you like, have fun and hit 'em straight.
Keep Reading