25 Incredibly Hot Women Married to Incredibly Untalented Athletes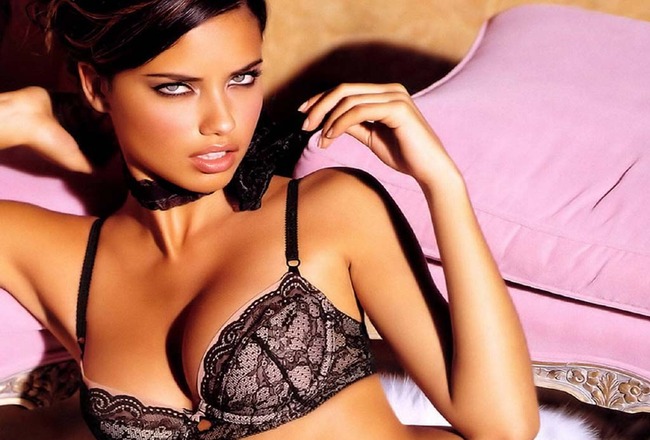 We've all heard the phrase "Trophy Wife," and we all know what it means. A Trophy Wife is a totally hot wife that a rich and successful man gets to have, not based on any sort of interpersonal connection, but rather based on the premise that a rich and successful man should have a totally hot wife.
She is his trophy.
Professional sports are filled, of course, with Trophy Wives, but in the case of some athletes, it is difficult to figure out what the trophy is awarding.
Here's a look at the Top 25 Incredibly Hot Women Married to Incredibly Ordinary Male Athletes.
Elsa Benitez, Former Wife of Rony Seikaly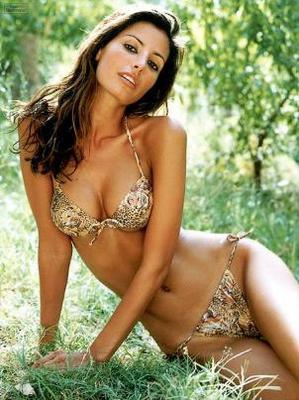 Elsa Benitez must have been Rony Seikaly's Trophy for Biggest Failure to Live Up to Expectations in Miami Heat History.
Lisa Guerrero, Wife of Scott Erickson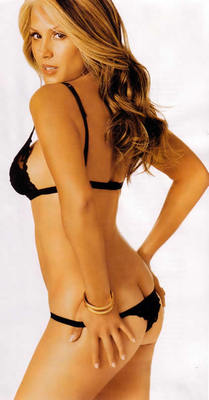 Lisa Guerrero must have been Scott Erickson's Trophy for Most Precipitous Fall From Grace, for leading the AL in losses in 1993 just two years after leading the AL in wins in 1991.
Fabiana Semprebom, Wife of Guillermo Canas.
Was Fabiana Semprehorn the Trophy that was awarded to Guillermo Canas for being banned from tennis for doping just months after achieving the highest ranking of his career?
Alex Chavez, Wife of Eric Chavez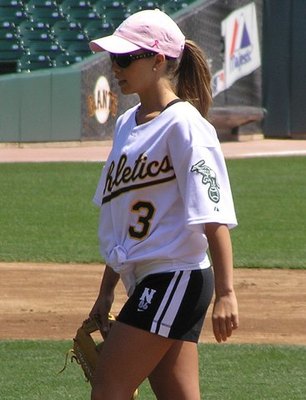 Alex Chavez is the wife of Oakland A's third baseman and Billy Beane favorite Eric Chavez. Alex must have been Eric's Trophy for Best Job Failing to Stay Healthy for Any Portion of a Major League Career.
Julia Schultz, Wife of Brett Tomko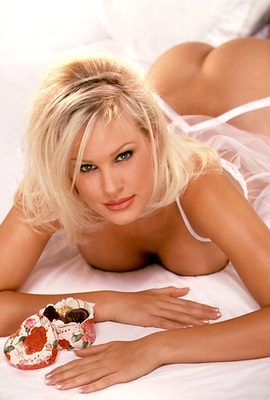 I don't know if there is a Trophy for Most Consecutive Seasons Failing to Get An ERA Under 4.00 at the Major League Level, but I'm sure that if there was one, Brett Tomko would deserve it.
Misty May-Treanor, Wife of Matt Treanor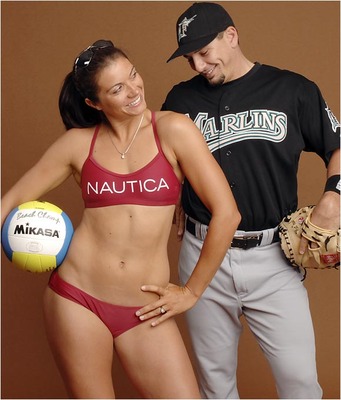 Need a Trophy for Greatest Bullpen Catcher in Florida Marlins' History? Here you go.
Lisa Kapler, Wife of Gabe Kapler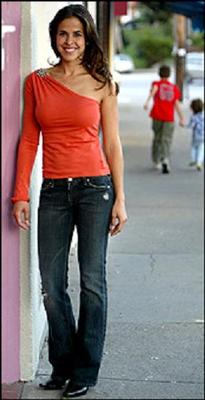 If you keep your career batting average over .300, on-base percentage over .400, and slugging percentage over .500, you get to go to the Hall of Fame.
If you can barely get your batting average up to .270, your on-base percentage up to .330, and your slugging percentage up to .420, you get one of these.
Jennifer Lopez, Wife of Felipe Lopez
Jennifer Lopez must be Felipe Lopez's Trophy for Highest Draft Pick Ever to Become a Career Mediocre Utility Infielder.
Shannon Schambeau, Wife of John Patterson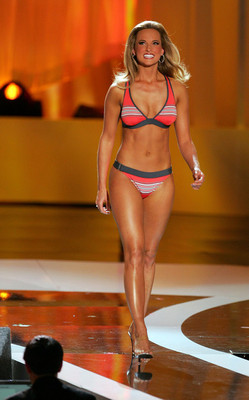 Shannon must be John Patterson's Trophy for spending four years being considered the Ace of the Washington Nationals pitching staff despite only being healthy enough to play a full season once.
Jennie Finch, Wife of Casey Daigle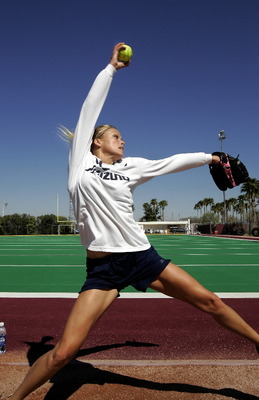 Jennie Finch's husband Casey Daigle is from the same town that I am from, so I won't dog him.
Even if he probably couldn't hit his own wife's fastball.
Heidi Hamels, Wife of Cole Hamels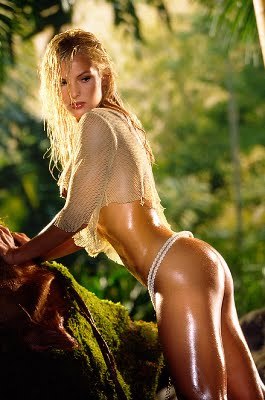 Does "Player Most Living Off His Post-Season Glory From Two Seasons Ago" get a Trophy? Because I think this would do.
Kendra Wilkinson, Wife of Hank Baskett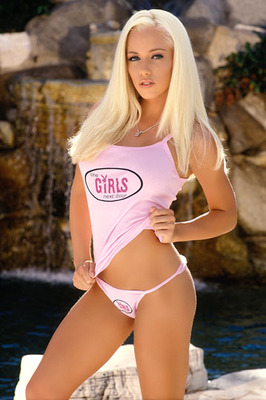 Say it with me: The Trophy for "Throwing Away the Super Bowl Because You Can't Field a Ball Kicked Right to You."
Lisa Dergan, Wife of Scott Podsednik.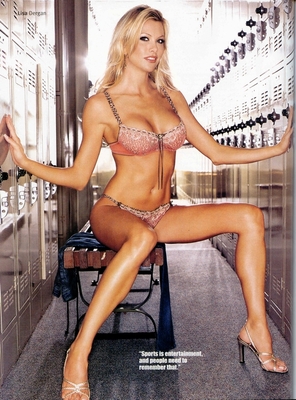 Lisa Dergan is Scott Podsednik's Trophy for Best Ability to Get Caught Stealing Bases.
Heather Kozar, Wife of Tim Couch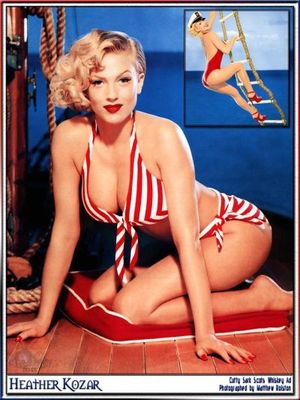 Can I guess that Heather Kozar is Tim Couch's Trophy for "Player Most Thankful that JeMarcus Russell Came Along"?
Jamie Kotsay, Wife of Mark Kotsay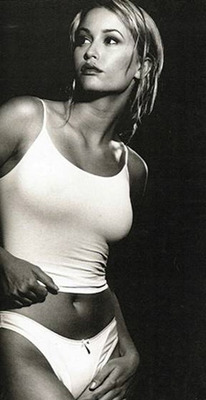 Mark Kotsay's Trophy for having just enough left-handed hitting and centerfield defense to stay in Major League Baseball for 14 seasons.
Heather Mitts, Wife of A.J. Feeley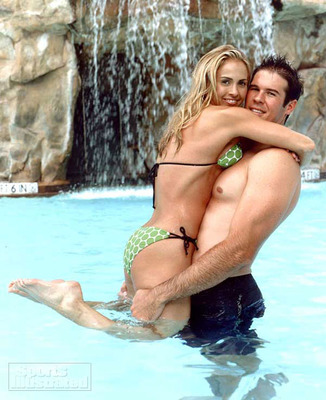 Heather Mitts is A.J. Feeley's Trophy for having compiled almost exactly one season's worth of statistics in a decade of professional football.
Jennifer Walcott, Wife of Adam Archuletta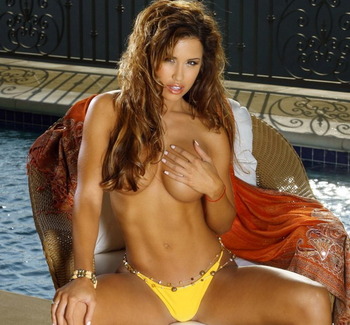 Jennifer Walcott is Adam Archuletta's Trophy for becoming the highest paid backup in NFL history, with the Washington Redskins in 2006.
Elizabeth Hasselbeck, Wife of Tim Hasselbeck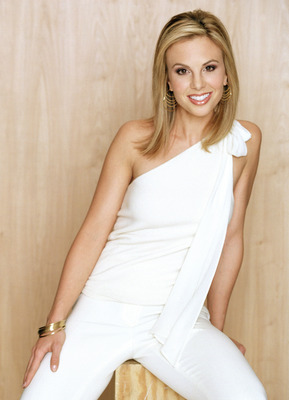 Elizabeth Hasselbeck is Tim Hasselbeck's Trophy for having three different seasons in which he appeared in NFL games but accumulated no statistics whatsoever.
Anna Benson, Wife of Kris Benson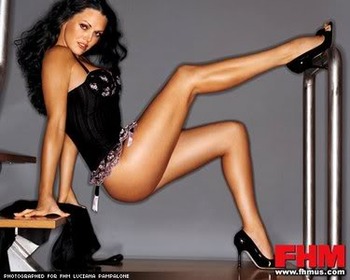 Anna Benson is Kris Benson's Trophy for "Best Job Repeatedly Fooling Major League Baseball Teams Into Giving Him a Job."
Layla Kiffin, Wife of Lane Kiffin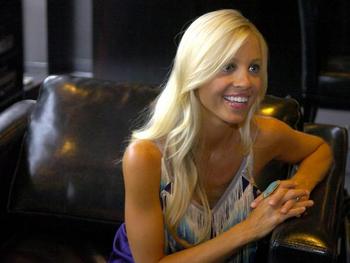 Layla Kiffin is Lane Kiffin's Trophy for "Worst Combined Job of Coaching and Being Loyal to a College Football Team So Far This Decade."
Rachel Reynolds, Former Wife of Josh Booty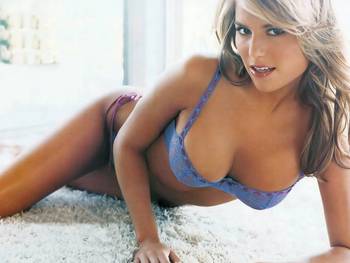 Josh Booty's wife Rachel Reynolds, a Price is Right girl, is Josh's Trophy for "Best Job of Blowing the Fact That When He and Peyton Manning Were Both Seniors In High School Most People Thought Booty Was the Better Quarterback."
Booty, of course, chose to play professional baseball out of high school, and then when he sucked at that, he went back to football, but it was too late.
Laura Boone, Wife of Aaron Boone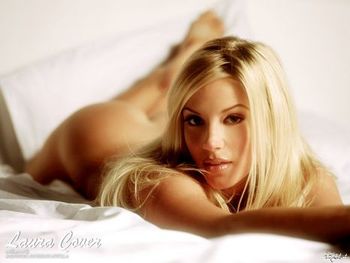 Laura Boone is Aaron Boone's Trophy for turning an ordinary career into a historic one by beating the Red Sox with a walk-off home run to send the Yankees to the 2003 World Series.
Carmella DeCesare, Wife of Jeff Garcia
Carmela is Jeff Garcia's Trophy for being the guy that backs up the guy, but that never gets to be the guy.
Gina Lee Nolin, Wife of Cale Hulse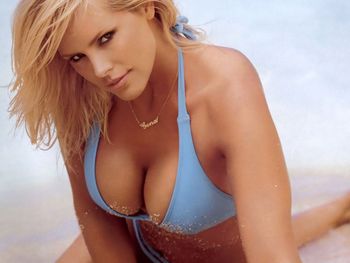 Gina Lee Nolin, apparently, is what you get if you are a career hockey role player whose biggest highlights came in minor hockey leagues, like Cale Hulse.
Adriana Lima, Wife of Marko Jaric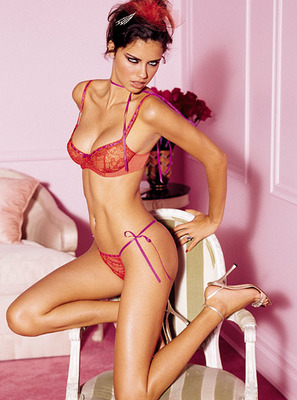 Adriana Lima is, apparently, the Trophy for having absolutely no marketable skills at your chosen sport whatsoever.
Hey, wait, that means good news for you and me!
Keep Reading