AFC North Preview: Top 10 Impact Rookies in 2010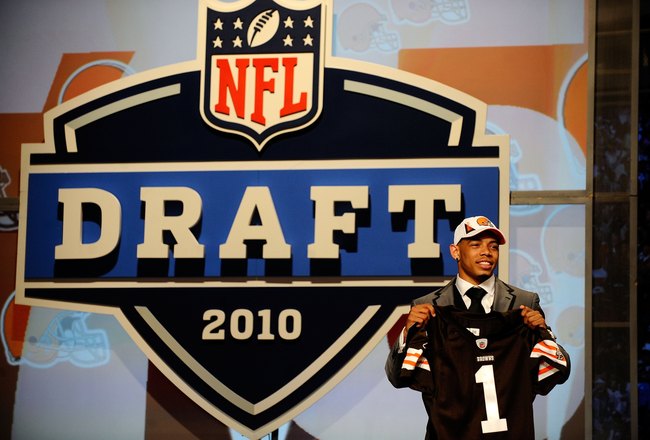 The 2010 Draft has long been in the books, through all the speculation and scouting reports, it'll soon be time for the rookies to lay it all on the line.
Every year, players who scouts fall in love with will bust when they reach the NFL, while some go on to be the future Hall of Famers and regular Pro Bowl selections.
When targeting one division, in this case the AFC North, all 33 prospects from the Ravens, Browns, Steelers, and Bengals that were chosen in the division were considered, and just ten have been featured as the top impact rookies of 2010.
10. Terrence Cody - Nose Tackle, Baltimore
While Terrence "Mount" Cody has faced the criticism of not being able to control his weight, he's still a tremendous talent.
Standing in his way of starting for the Ravens, however, is veteran nose tackle Kelly Gregg.
Although the potential of Cody to become an NFL great someday is high, he'll need to prove his work ethic is better than the scouts have predicted.
It's likely he'll sit the bench for most of the season, barring an injury, and will learn the ropes under the mentoring of Gregg.
09. Jordan Shipley - Wide Receiver, Cincinnati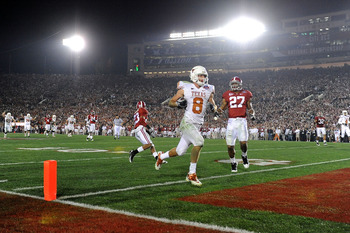 Jordan Shipley is tremendously talented and could very well be one of the steals of the 2010 draft, but he has a lot of proven talent to get through to become a full-time contributor in Cincinnati, including Chad Ochocinco, Antonio Bryant, and 2008 draft pick out of Florida, Andre Caldwell.
Shipley has drawn comparisons to a younger Wes Welker but learning the offense and seeing the field often in his first season is unlikely, especially given the jump in productivity of Caldwell last year.
This writer has no doubts Shipley will make it as a solid No. 2 receiver, but it will likely be in 2011.
08. Sergio Kindle - Linebacker, Baltimore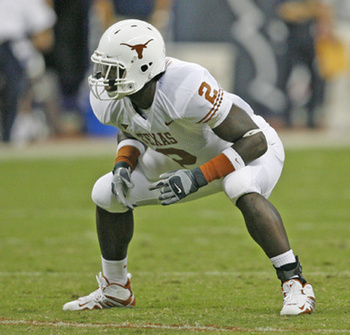 Kindle faces a tougher challenge than most rookies in the AFC North, as he'll have to dethrone Jarret Johnson, a player who has become a vital part of Baltimore's linebacker corps.
Last year, Johnson nabbed 50 tackles, a forced fumble, and six sacks; meaning Kindle will have to work harder than anyone if he wants to see game time this year.
At 6'3, 250 pounds of pure muscle, Kindle has the tools and experience in pass rushing, but it's unlikely he'll get to showcase that in 16 games this season.
07. Shawn Lauvao - Offensive Guard, Cleveland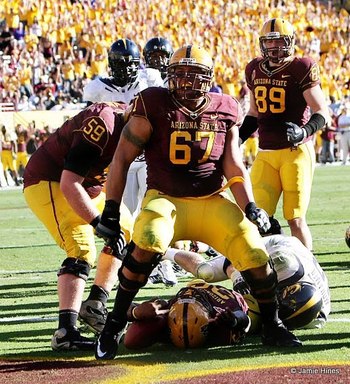 The coaches in Cleveland already like the work ethic of Lauvao, who saw work with the first team offense at right guard during offseason team activities.
It's likely he will be the starter between center Alex Mack and right tackle Tony Pashos.
The majority of great pass rushers in the AFC are right outside linebackers, meaning the Browns will look to run the ball the opposite direction, right behind Pashos and Lauvao.
If he learns his assignments, he'll be invaluable to the Browns this season.
06. Ed Dickson - Tight End, Baltimore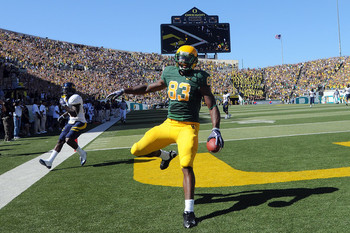 Todd Heap is the starter heading into the 2010 season, whether Dickson likes it or not.
Heap has proven himself over the past few seasons and it's his job to lose, but in two-tight end sets, Dickson will be competing with fourth-round BYU talent Dennis Pitta for the nod.
Dickson received a CFPA award for being an elite performer during the 2009 season and was widely known as one of the best tight ends in the draft, so it will be Pitta's job to prove he's got the edge.
05. TJ Ward - Safety, Cleveland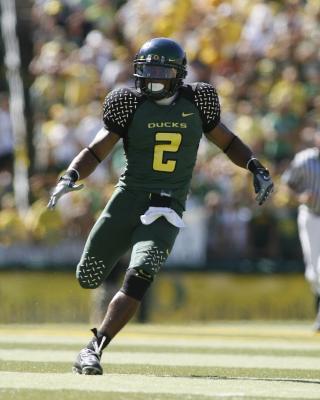 Ward has an easy opportunity to be the man in Cleveland. With Brodney Pool's departure to New York, it left a huge vacancy at the position, his only competition being veteran backup Mike Adams.
There's no concern over whether Ward can be an impact player, he showed it time and time again in Oregon that he can lay the lumber, but his biggest issue will be if he can avoid the injury bug that plagued him throughout his college career.
04. Joe Haden - Cornerback, Cleveland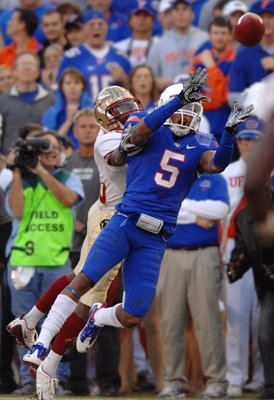 To see the field this season, Haden has to beat out incumbent Brandon McDonald in the nickel package, and will also have to compete with underrated corner Eric Wright and former Pro Bowler Sheldon Brown if he wants to start at cornerback.
It's widely known Sheldon Brown struggles with faster, more physical receivers but plays stout against the run and slot receivers on inside routes.
Ideally, Cleveland will want Wright on the No. 1's, Haden on the No. 2's, and Brown in the slot.
His progress in learning the defense will be his biggest obstacle, but he was drafted to inevitably cover the lead dogs and it's his job to win.
03. Maurkice Pouncey - Offensive Guard, Pittsburgh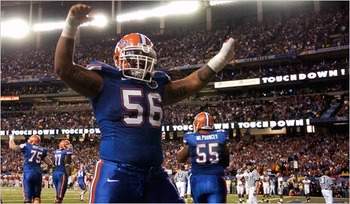 There was very little debate before, but now with right tackle Willie Colon out for the 2010 season, Pouncey will be a starting force on Pittsburgh's line, presumably at right guard.
With a less experienced right tackle than Colon starting, the play of Pouncey will be even more valuable on the Steelers' line this year.
Everyone knows games are won in the trenches, and Rashard Mendenhall will be looking to blow holes in it all season.
If Pittsburgh wants to keep the tradition of smash-mouth running alive, Pouncey will need to shoulder a lot more of that burden than he previously would have had to this coming year.
02. Jermaine Gresham - Tight End, Cincinnati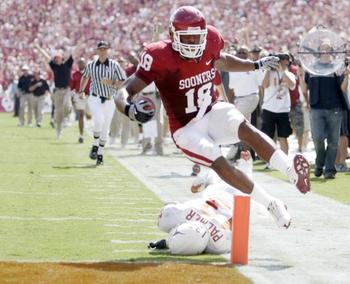 Gresham should have no troubles beating out veteran Reggie Kelly for the starting role at tight end.
At Oklahoma, he put up 950 yards off 66 catches his final season in uniform, impressive numbers for a tight end.
Extremely athletic and versatile, he was the number one weapon of Sam Bradford, and now will likely be the number one weapon of Carson Palmer.
If Gresham is fully recovered from his 2009 injuries, he should be an immediate impact player in Cincinnati.
01. Montario Hardesty - Running Back, Cleveland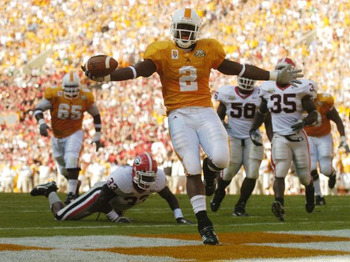 Hardesty doesn't have much competition coming in. He has to beat out the current starter Jerome Harrison, who according to some fans, is not big enough to be an every-down back.
Harrison ideally will be utilized the same way Eric Mangini used Leon Washington in New York, making Hardesty the featured workhorse.
Other players in the mix are hybrid back Peyton Hillis and sixth-round pick James Davis, who have both shown flashes of great potential.
Hardesty has a chance to net himself the Offensive Rookie of the Year award with how often he'll likely see action for Cleveland this season.
Keep Reading

Cleveland Browns: Like this team?