Ten Young NBA Players That Will Shine Next Season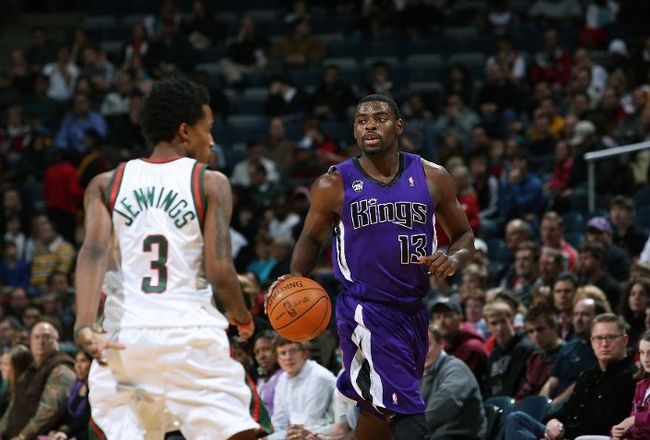 While everyone is focusing on the current superstars of NBA, I thought a little about the younger players in the league. Players that will only get better as time goes on. They all showed their potential last season, and I believe all them will have sensational break out seasons.
1. Russell Westbrook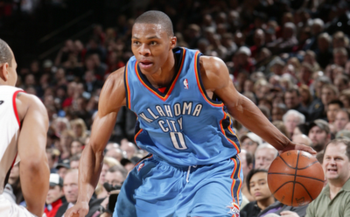 During the first round of the playoffs, we saw someone on the Oklahoma Thunder team that could really play. Averaging 20.5 points a game and shooting 41.7 percent from the three point line, was a enough to push the heavily favored Lakers to six games.
Working along a future super star in Kevin Durant, and several young pieces like Serge Ibaka and James Harden, Westbrook will continue to thrive.
2. Aaron Brooks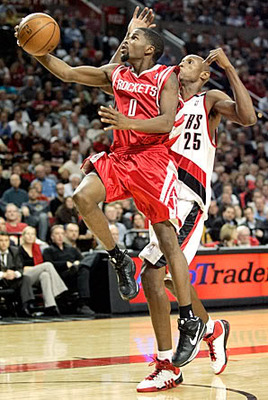 Winning the NBA Most Impoved Player Award, Brooks was something special last season. He carried the team on his back in the absence of Tracy McGrady and Yao Ming. With 19.6 points a game last season, he's no chump. He also made 200 3 pointers last year with 400 assists, becoming only the sixth player ever with those totals in a single season. He now knows that he is the new leader of this team and has more confidence in his shot.
The sky is the limit for Brooks.
3. Andray Blatche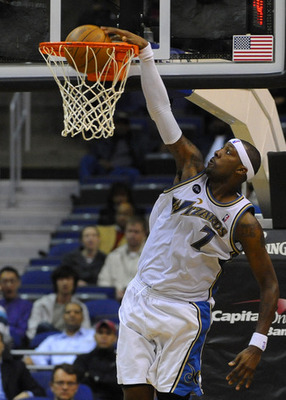 Who? This second round draft pick and former D-leaguer was really good for the Wizards in the later part of the season. When Antawn Jamison was shipped out to the Cavs, Blatche joined the starting lineup and rose up to the responsibility. His stats significantly improved and he is now able to dominate the lanes. With a young team alongside, Blatche will improve even more.
4. Marc Gasol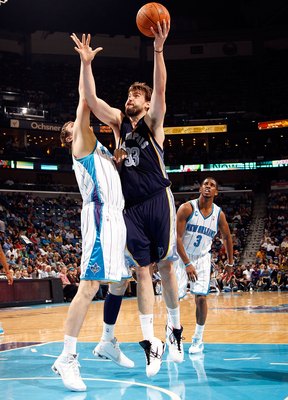 Marc Gasol has an enormous amount of potential. He can do it all. He can jam, rebound, block shots, force turnovers. Like his brother, he is a very intelligent big man. If he can train over the summer on his free throws and his speed, he is an automatic 20-10.
5. Tyreke Evans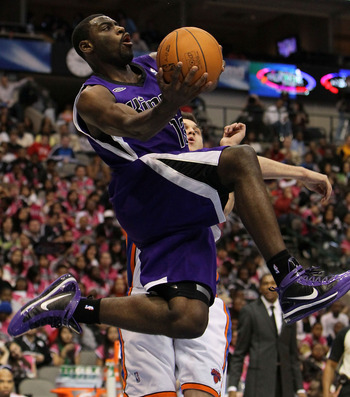 20 points, 5 rebounds, and 5 assists are spectacular averages for any player. How about for a rookie? ROY Winner Tyreke Evans was a pleasant surprise for the Sacramento Kings. Even though the Kings were among the bottom-
dwellers of the league last season, that leaves lots of space for Evans to improve. Couple that with a fantastic center in Demarcus Cousins coming in, and there is a serious threat for the rest of the league.
Did I forget to say that he's only 20?
6. Brandon Jennings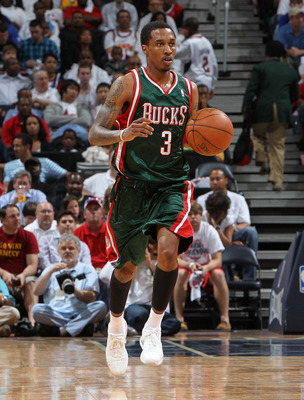 This guy can ball. A rookie guard just like Evans, he came into a struggling Milwaukee Bucks team. However, unlike Evans, he was able to help his team win games. One of those games included a 55 point explosion in only seventh game in the league. Are you kidding me? 55 points! Even 'Melo has scored that many points! He also performed in the playoffs. As the starting point guard, he scored 34 points against the Hawks in a Game 1 loss.
Italy prepared him well.
7. Glen "Big Baby" Davis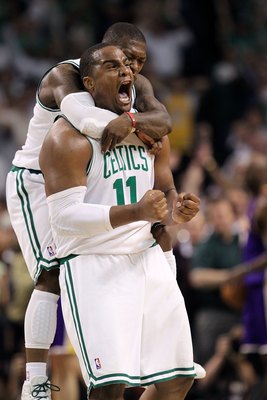 With Rasheed Wallace retiring, and Kevin Garnett getting old, Davis will get more playing time. Davis has been known to break through for the Celtics, especially in the playoffs. If you watched the NBA Finals this year, you know exactly what I mean. Davis has so much energy it's ridiculous.
Who said you can't get talent in the second round?
8. Goran Dragic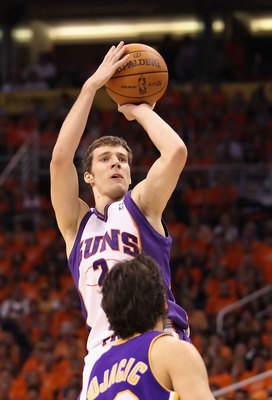 Flashback: Game 3, West Semis: Phoenix guard scores 23 points in the 4th quarter to help win the game. Nash? Richardson? Nope. Goran Dragic. Who knew his scooping layup was so deadly? With the run n' gun era of the Suns coming to a close, another scrawny point guard will be soon taking center stage.
9. Stephen Curry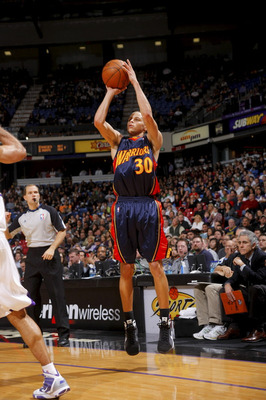 There weren't many bright spots in the Warriors last year. However, Curry was one of them. Kid can shoot the three lights out. Period.
10. Brook Lopez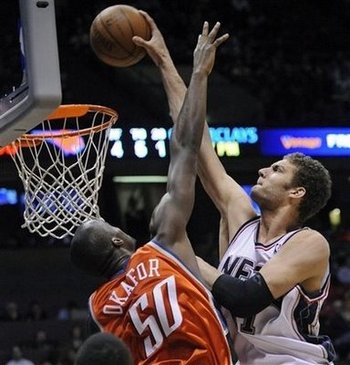 When your on a 12 win New Jersey Nets team that was nothing short of horrible, you wouldn't have much confidence. Not unless, your Brook Lopez. He can do it all on the defense end. Block shots, rebound, and he even averaged .7 steals per game (that's a lot considering he's 7'0 and 265). He was also the Nets leading at 18.8 ppg.
Now coupled with a new young forward in Derrick Favors, Lopez can have a lot of success. I believe he could be an all-star next season.
Conclusion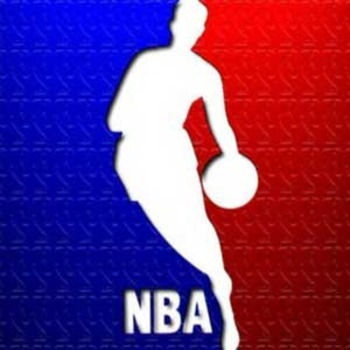 Which players do you think will thrive next season? How much impact will the incoming rookies make? Only time will tell.
Leave your responses and feedback down below.
Keep Reading

Miami Heat: Like this team?