PGA Tour: Tiger Woods and Other Top Player Predictions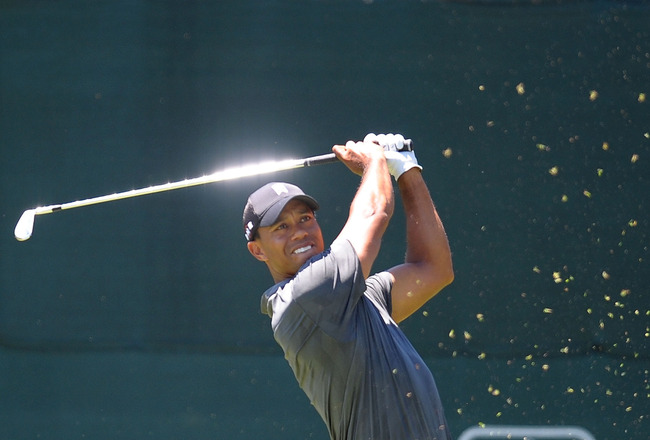 This 2010 PGA Tour season has been the most distinctive and electrifying in years.
The surprisingly masterful play of the 30-and-under generation has produced more than 10 separate winners this season alone.
Tiger Woods' return to professional golf has generated an aura of gripping anticipation surrounding his every swing.
But most of all, the PGA Tour has undergone a stunning metamorphosis as its most revered player has fallen from grace, facilitating a parity among the pros.
With two major championships etched in the history books and half of the season behind us, here are five player predictions for the rest of the 2010 PGA Tour Season.
Justin Rose Will Be Named Player of the Year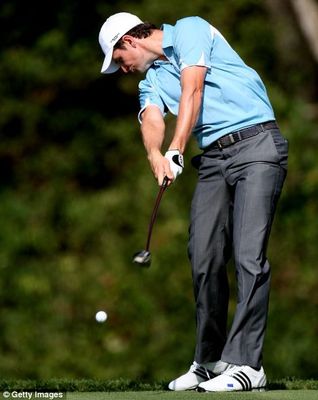 Justin Rose has bloomed.
With two wins, four Top 10s, and eight top 25 finishes this year, Rose has been a blueprint of consistency.
If he can maintain his stellar play, he will ensure his selection for one of the PGA Tour's most prestigious awards—PGA Tour Player of the Year.
This award's winner is selected using a system with points awarded for wins, money list position and scoring average.
If the award were being handed out tomorrow, Rose would be a shoe-in, considering he is ranked second in Fed-Ex points, third among money leaders ($3,159,748), and first in scoring average on tour (69.65).
Overall, Rose has played solid, exceptional golf thus far in the season and shows no signs of backing down after his dominating performance this past weekend at the AT&T National.
Tiger Woods Will Capture Another Top Five Finish at the British Open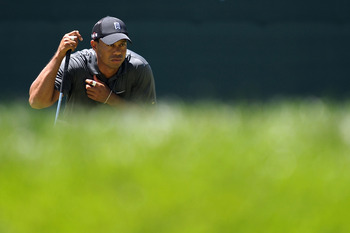 His game is just not there yet.
Tiger Woods has proven that he can still compete at the highest level after two top five finishes at the last two majors.
However, he has not yet recreated his once intimidating golf presence, which will only take shape with a victory.
But a win is far off for Tiger.
Why?
Woods has not putted consistently well since his return.
Unlike most players on Tour, Tiger can control most of the crucial elements in his game even when he is not at his best.
If his driver is not accurate or his irons are not precise, he still magically manages to generate birdie opportunities.
But what distinguishes the Woods of 2010 from the Woods prior to his "leave" is undeniably his inability to produce on the putting greens.
His putting kept him from winning both the Masters and the U.S. Open and will once more obstruct his efforts at the British Open.
Though St. Andrews, and the British Open in general, has been one of Woods' favorite events and venues, he will once more fall short of the victory.
Phil Mickleson Will Win the PGA Championship
When the PGA Championship returns to Whistling Straits this year, Phil Mickelson will have a few "major" advantages that will earn him his fifth major championship.
For Phil to succeed, it's all about the fusion of his three most distinctive talents—his massive length off the tee, impeccable touch around the greens, and his proficiency at reading putting greens.
Phil's game could potentially dominate Whistling Straits; a course defined by its gargantuan length (7,500 yards) and slick, undulating greens.
With a win at this year's Masters Championship and a T4 finish at the US Open, Phil has proven that he can conquer his degenerative tendencies—inaccuracy off the tee, over-aggressiveness, and buckling under pressure.
He's played incredible golf this season, recording five top 10 finishes at five of the most difficult, pressure filled venues on tour—Augusta National for the Masters (win), Quail Hollow Championship (second), Pebble Beach for the US Open (T4), Muirfield Village Golf Course for the Memorial (T5), and the Pebble Beach Pro-Am (T8).
Phil will persevere once more at the PGA Championship.
Rickie Fowler Will Win His First PGA Tour Event... in Style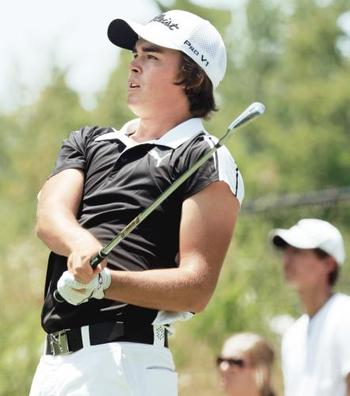 Sure, he's still young (21), but Rickie Fowler is the real deal and will win his first professional tournament very soon.
Fowler has broken through into the elite of the PGA Tour this season with five top-10 finishes, two of which were near wins at the Waste Management Phoenix Open and the Memorial Tournament at Muirfield Village.
His brilliant, consistent play at Jack Nicklaus' Memorial Tournament—without a doubt one of the biggest and renown PGA Tour events of the season—was truly an impressive feat.
Though his back-nine double bogey in the final round appeared to put him out of contention for the win, he rallied back with two birdies and secured sole possession of second place.
Fowler is a fighter.
Look for Rickie to earn his first win at a substantially prominent event, like the BMW Championship at Cog Hill (Sep. 9-12) or even the Tour Championship at Eastlake (Sep. 23-26).
When Anthony Kim Recovers, He Will Dominate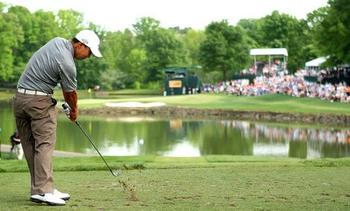 Anthony Kim has been sidelined on the PGA Tour over the last few months as he recovers from surgery on his thumb.
But from the eight events he played during 2010, as well as the momentum he had from his previous seasons, Anthony Kim will return in dominant form.
His stats really say it all.
In the eight events Anthony Kim did compete in, he had four top 10 finishes, including a third place finish at the Masters, a second place finish at the Honda Classic, and a win at the Shell Houston Open (his third PGA Tour victory).
He currently ranks No. 1 in both Birdie Average (4.25) and Scoring Average (69.26).
But this is no coincidence.
In 2009, he earned five Top 10's, a win at the Kiwi Challenge, as well as two wins the previous season at the Wachovia Championship and AT&T National.
By the way, Kim is just 25 years old.
He's a long hitter off the tee who recognizes the importance of fundamentals, which speaks to his accuracy off the tee and into greens.
His putting is also exceptional; remember that Kim broke the record for most birdies in a round with eleven in the second round at the 2009 Masters, surpassing Nick Price, who had ten birdies in 1986.
Don't Rely on Tiger, Just Watch, Enjoy and Appreciate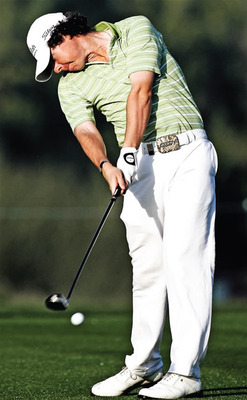 Some critics think that what's going on with the PGA Tour—meaning Tiger's inability to reassert his dominance—is debilitating to the sport of golf as a whole.
These pessimists assume that TV ratings are everything, so the fact that Tiger Woods is not in contention week in and week out has been a catastrophe.
But if you are a genuine golf fan, you know the truth: Professional golf is flourishing.
The fact that it's anybody's game is thrilling. It has created a sense of mystery and suspense, as opposed to observing Woods' overpowering play as he blistered through the field.
Now we've got young guns challenging the best in the world, Mickelson challenging Tiger's No. 1 World Ranking, and most of all, a challenge to what we knew.
The public was under Tiger's spell.
He made shots curve around trees or down-hill, double-breaking putts look like a stroll across the fairway.
But now that he is in the midst of redesigning his physical and mental game, new stars have emerged—Fowler and McIlroy—and veterans have been re-awakened—Els and Furyk.
Don't rely on Tiger, just watch, enjoy, and appreciate.
Keep Reading