Who is the Raw GM? and Who is Not.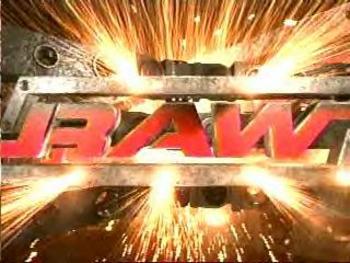 This week has brought even more speculation as to who the new Raw General Manager is and what their motives are. Wade Barrett has declared that all of their actions have been designed by this person and it is all part of the bigger picture.
Here are a couple of thoughts on the subject based upon the history of WWE and clues that may be here and there.
Who its not - The Rock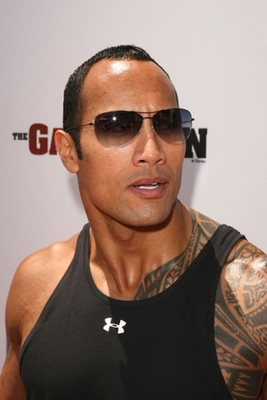 Yes we all loved him, he's one of the most charismatic personalities the WWE has ever seen, but he is just too busy.
He has a movie coming out this summer with Samuel Jackson, Will Ferrel and Marc Wahlberg entitled "The Other Guys."
On top that, he has three more movies in pre-production—"Faster," "Fast Five," and "Protection," and four other possible movies lined up in the neat future.
With the dropping of his signature persona, "The Rock," he has been sticking with his birth name, Dwayne Johnson in his movies. I don't think we'll be seeing an active Rock on WWE, in a prominent role for quiet some time, if ever again.
Stone Cold Steve Austin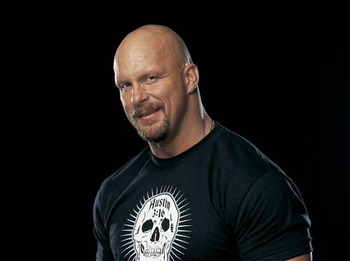 The comments from the GM last night might indicate Steve Austin to be heir apparent.
"And that's the bottom line, because the GM said so," and "Give me a hell yeah" may both be clues to what happens next with WWE Raw.
According to Stone Cold's twitter account, he did not view last night's RAW, and his only comment on it afterward—"Well that was an interesting Raw."
I think he was as surprised as all of us that he would be the new GM.
If you follow Steve Austin on Twitter you'll see he's been filming in LA and has also been very busy with movies, and halting bank robberies with his dog.
His next movie, "The Expendables," is due out this summer and has an amazing cast of action heroes—a must see.
Who it might be - Bryan Danielson?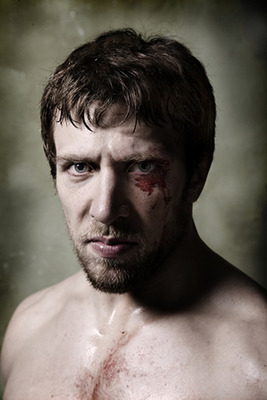 This has been a rumor since the minute he didn't show up the next night.
He seemed to take charge during the attack, even more so than Barrett.
The controversial firing, was it real, was it not?
Danielson seemed very quiet after his firing. This raised speculation of whether he was attempting to "keep it cool" under these circumstances or a direct order from Vince McMahon—so the entire wreestling community would be in for a surprise when he is announced as the next GM.
He was not one of my original picks, but the more I think about it, the more it is possible. The WWE has been known to fake some things very well in order to push along a story.
It lines up with the attacks on Cena, and McMahon. It would give a large part of the crowd what they wanted, and make him more likely to last in WWE.
He was not only a great technical wrestler, he's make a great GM as well.
The Prodigal Son returns Shane McMahon
He's had violent take overs before.
He stole WCW from under his Dad's nose, and may very well be the force behind NXT to groom himself an army of loyal Shane followers to take on Dad and the group.
It is far-fetched, but we haven't seen Shane in a while. But its his M.O. of coming in out of no where and trying to steal the company.
This could also blow right into Summer Slam and have a team Shane versus team Vince. He may take Cena's spot as the poster boy for the WWE.
The would be the obvious beat down on his Dad and the rise to power for the Shane O Mac.
Michael Cole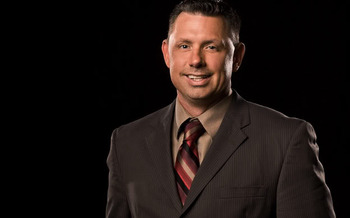 From the night after the initial attack, my gut has been telling me its Michael Cole.
He's had a much stronger role as of late, far away from his days of being pushed around by Heidenreich.
He had in-ring confrontations with Danielson, he survived the attack and has managed to not be touched at any point in this story line, and he's the one getting the e-mails.
What if one week we hear the annoying little e-mail notification—and when someone grabs his computer, they see his screen is blank. He's not reading anything, he's making it up as he goes.
Vince did have a phone call with the GM and knows who it is, while Cole wasn't on screen, it could be said he was calling him from the announcers desk.
While I didn't put him last on this list, he's still my number one pick.
NXT seems to be a bit Hardcore.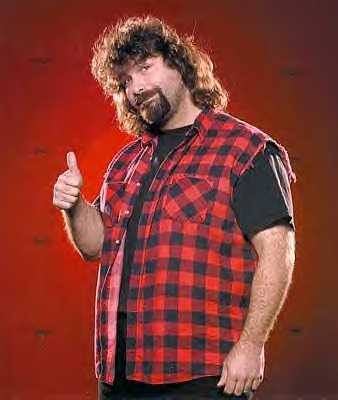 His name and face has been removed from the TNA site.
If Vince could bring back Brett after their issues, I see no problem in bringing back Foley.
He's not doing anything, and he does have a book coming up, which means promotions and cheap pops.
He has hatred towards Vince—or at least on screen hatred.
He could also hate Cena for being the poster boy of the new PG era.
The attack on Steamboat may very well be a ploy in which Foley only wanted justice withing the wrestling system. How could a guy like Steamboat get a DVD while other, better wrestlers are left out?
Who better to steal catch phrases to get cheap pops and the crowd behind him. Foley was famous for it. Mick has publicly had heat with WWE just a few short months ago on his blog where he made comments about a remark Triple H made in regards to Lilian Garcia.
The story could play out that he was tired of watching what was happening to the company that he loved so much and that now he is going for the hostile take over.
What are your thoughts?
Keep Reading