Tour De France 2010: 10 Cyclists To Challange Alberto Contador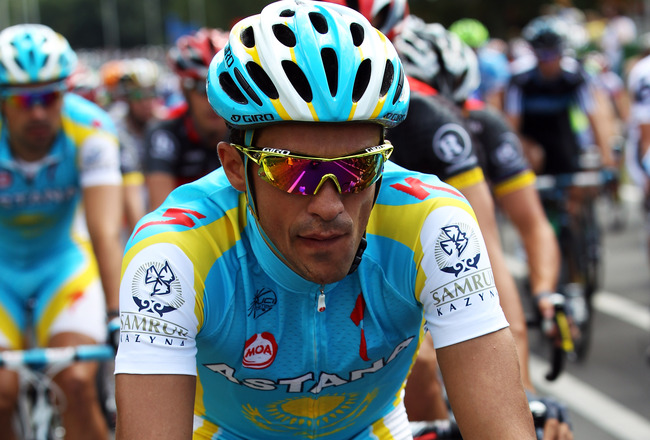 Alberto Contador has dominated the sport of cycling in the absence of Lance Armstrong, becoming the only Spaniard to win all three Tour races: Giro d'Italia, Tour de France, and Vuelta a Espana.
As the defending champion, he is the man to beat in this year's Tour de France.
He is aided by his young age and strength on the mountain and timed stages.
Lance Armstrong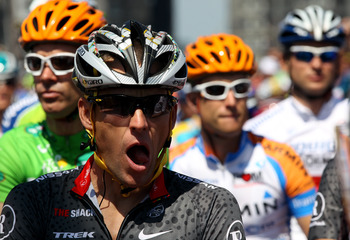 Any time Lance Armstrong is racing in a Tour de France, you have to make him one of the favorites.
He is currently leading Contador by five seconds, and he has the added motivation of this being his last race.
Armstrong is weighed down by age, controversies, and injury, but everyone's learned to never put it past him to win it all.
Andy Schleck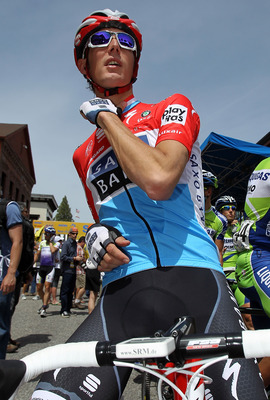 Andy Schleck is an up and coming rider who has never won in the professional circuit.
His biggest wins were in the Giro d'Italia in 2007 and Tour de France in 2008 and 2009—in the younger classifications in all three.
This race could be Shcleck's coming out party to the bigger circuit if the Dutchman can live up to the expectations.
His father, Johny Schleck, raced in the 1970's—although he never won one of the major races.
Frank Schleck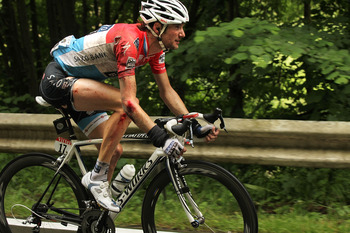 While the older of the Schleck brothers is less of a favorite, he is still considered by many a contender to finish in a top spot in the Tour de France.
While Frank has the advantage of greater experience in the top races, the brothers will likely use each other for motivation.
He will need his top form to get the times necessary to make a spot in the podium.
Bradley Wiggins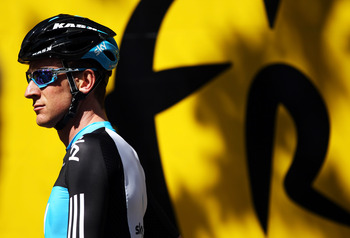 Wiggins surprised the cycling world last year and is one of the best sprinters in the world.
However, he will have problems with the mountain and longer stages.
Unless he can take a veritable advantage, and avoid the major crashes in the sprinting sections of the race, he will be lucky to make a spot on the podium.
Cadel Evans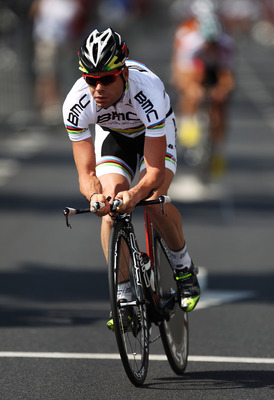 Cadel Evans had great results in 2007 and 2008 but disappeared entirely in 2009, finishing 30th.
It all depends on which Evans will show up to the race, but his fifth place finish in the Giro d'Italia seems a promise to many that he is headed back to his top form.
Ivan Basso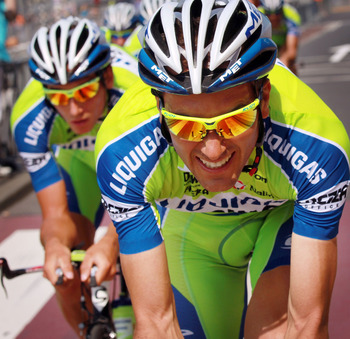 Basso is making an emotional return after being banned in 2006 for doping.
He won the Giro d'Italia and promises he is riding 100 percent clean this time around.
He really hasn't shown form in the Tour de France to win it, but he may have just enough emotional motivation to prove he deserves to be a top cyclist despite his doping past.
Denis Menchov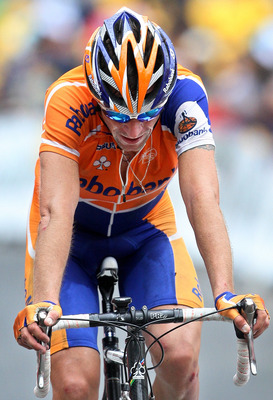 Menchov didn't perform in the Giro d'Italia to repeat, but he is still a strong contender. He is the only racer in this year's tour along with Contador that has won both the Giro and Vuelta.
He has had trouble with mountain stages in the past, but he may have a shot if he can make up time in the other stages.
Jurgen Van Den Broeck
Jurgen Van Den Broeck finished 15th as a rookie last year and has shown top form throughout the riding circuit this year.
He has not been outstanding enough to be a top contender, but he comes with a strong team that will do anything to help him win the race.
Michael Rogers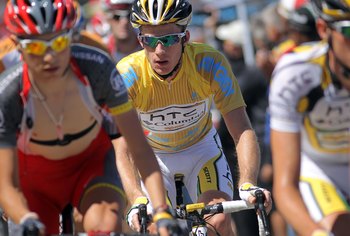 Michael Rogers won the tour in California and has had successful finishes in the race before.
He is one of the most balanced riders on the circuit, but he's also not outstanding in any of the stages.
He will also benefit from a supportive team that will aid him through the race to see him get to the podium.
Christian Vande Velde
Christian Vande Velde needs to recover from many injuries, including a fractured collarbone he suffered in the Giro.
If he can stay on top form and take advantage of the mountain stages, he could have a strong chance of making the podium.
He'll need to take advantage of the longer stages, but he is consistent enough in all stages to make a run.
Keep Reading