NBA Free Agency: 10 Backup Plans if the Cavs Can't Re-Sign LeBron James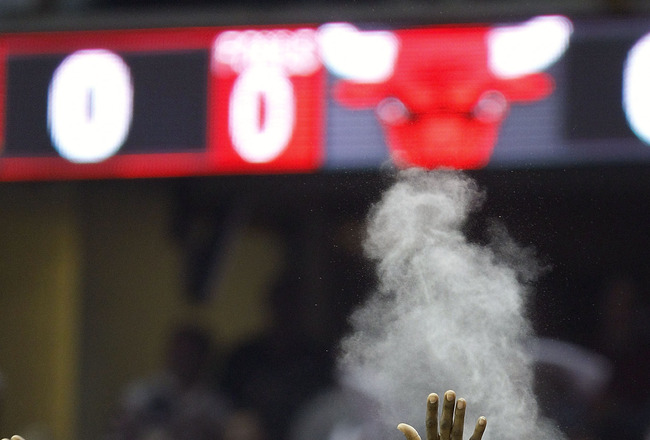 Every day that goes by and LeBron James remains silent on his pending free agency decision, the anxiety and tension inside me grows to the point where I think I physically can't take it anymore.
For weeks after the Boston Massacre, I prepped myself for LeBron leaving. After all, there was only one way he could seriously consider leaving: if the Cavs totally collapsed in the playoffs before reaching the Finals, there were major changes in the organization (not necessarily ones for the better, but panic changes), and James needing a fresh start somewhere else to wipe off the stench of Cleveland failure completely.
Check for the first two points...the third one is still up in the air.
But in the last few days, amidst all of the reports, breaking news, and rumors from writers and bloggers alike (hey Stephen A., how's that Bosh-Wade-James guarantee to play in Miami looking now?), I've flip-flopped on my stance.
After the Cavs' pitch to James' camp, the overwhelming show of support from the fans and city, the fact that Bosh and Wade are just as undecided on their plans, and New York's "we're the Knicks, why would you not want to play for us" presentation, I don't see a scenario that would lure an incredibly loyal player away from home.
Now I just need him to reaffirm that.
But the Cavs would be remiss if they didn't have some sort of plan for the King not returning. It's a potentially harsh reality, but one that must be faced.
Obviously, Plan B would be Dwyane Wade. Or Chris Bosh. Or maybe even the back-stabbing Carlos Boozer. But none of these scenarios are plausible—if Cleveland strikes out with James, they're striking out big in free agency.
That being said, they'll need to completely clean house. A lot of people might think that the roster is reasonable to keep in-tact...but that's not an option.
Mo Williams is a semi-decent bargain at $8 million...but him as your No. 1 offensive option? That's not good.
Antawn Jamison is a great scorer (don't let the playoffs fool you, put him in an offense where he's not standing in one spot and he can still put up 16-17 points a night), but a 34-year-old making $28 million over the next two years on a probable lottery team? No thanks.
I love Anderson Varejao; he's one of my favorite player in the league. Still, do you want to pay him $32 million over the next four years as a role player on a .500 team at best?
This team was built around LeBron. Without him, there are pretty much zero pieces worth keeping. It's a Cavalier clearance sale—everything must go!
So, if (and it's a big, big, big if) James is not in Cleveland next year, here are some backup plans the Cavs can look into in an attempt to bring themselves back to relevancy in the NBA.
10. Talk Ourselves Off the Bridge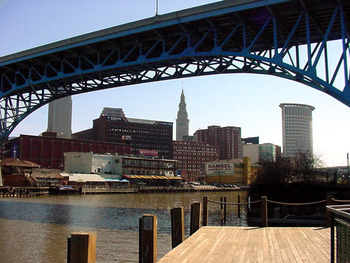 Cleveland fans have been through enough. The city has suffered through so many painful memories, it's futile to re-hash them all.
But this one would take the cake. It'd be on the same level as the soulless bastard that is Art Modell taking them beloved Browns and moving them to Baltimore.
LeBron's a hometown kid. The self-proclaimed Chosen One. He was destined to pull us out of the putrid, retching failures that have haunted generation after generation.
If he left, after the way the Cavs lost in the playoffs the last two years, it'd destroy a good amount of faith and hope the fans have left.
So the first test of the Cavs management? Find some way to get the fans back on board. Find some way to make the fans believe again.
Much easier said than done.
9. Sebastian Telfair to Orlando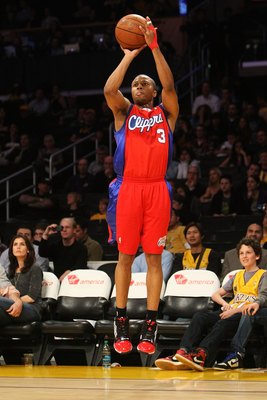 Bassy showed flashes (albeit in garbage time or games where the Cavs rested their starters) of being a quality backup point guard last year.
Telfair's been on losing teams pretty much his entire career, so why not find a suitable home for him?
In Orlando, Jason Williams and Anthony Johnson are gone. Even though Williams has expressed interest in returning to the Magic, they still have only one point guard on roster for next year: Jameer Nelson.
They'd also be wise to invest in J.J. Redick, so throwing money at someone like Williams might not be ideal since they're already at $65 million in payroll.
With an abundance of players at both forward positions, the Magic can afford to part with one.
Ryan Anderson saw some decent minutes in the regular season, but he was a non-factor come playoff time. If the Magic could turn him into a quality backup point guard (especially one whose contract expires at the end of the 2010-11 season), wouldn't they have to do it?
Anderson has a $1.4 million contract for next year, and a $2.2 million option for 2011-12. If the Cavs like what they see, they can pick it up. If they don't, he's gone, and no harm done...and the Cavs save $1 million in salary.
Cavs acquire: PF Ryan Anderson
Magic acquire: PG Sebastian Telfair
8. Delonte West to Golden State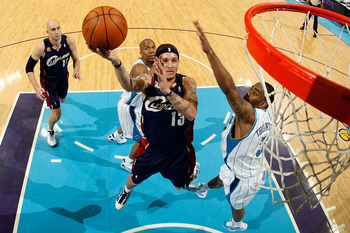 Delonte West's game is fun to watch—he plays under control at all times, is incredibly effective at changing tempo, knows when to push the ball and when to slow it down, can hit the mid-range jumper, a very active defender...in 2008-09, he was the most underrated player on the roster.
Last year, he couldn't duplicate his success. Maybe it's because his role was undefined.
Maybe it's because he was battling his personal demons more than we realized (a serious possibility).
Maybe it's because the looming threat of jail time hung over his head (has that case gone to trial yet?).
But almost assuredly, it's not because he was sleeping with LeBron's mom. Get that out of your heads people.
Nevetheless, Delonte's time in Cleveland appears to be at his end. Because only $500,000 of his $4.65 million contract is guaranteed, it makes him a pretty valuable trade asset.
Unfortunately, the Cavs aren't going to be able to turn West into something of significant, substantial value. Why? Because it's a Cavalier fire-sale! Everyone knows the Cavs would be wise to shop all their players, so they probably will get low-balled.
One team that's right on the salary cap line and looking to save a few bills is the Golden State Warriors. As evidenced in the Corey Maggette for Dan Gadzuric-Charlie Bell trade, the Warriors aren't too concerned about becoming immediate contenders—they're mainly trying to shed some contracts.
They have a restricted free agent in Anthony Morrow, but the terms of his deal won't be worked out until well into free agency because teams will want their cores solidified before they add role players like Morrow.
So let's the Warriors give Morrow a one-year, $4 or $5 million tender so he can become unrestricted next year. They can then use that contract to trade for West and buyout the latter's deal, saving them about $4 million for next year.
The Cavs add a sharp-shooting Morrow, a player who has experience playing in an up-tempo offense. Byron Scott said he wants to play Showtime basketball, and if he gives Morrow a defined role, he could get some success from the 24-year-old.
Worst case scenario, he's a flop. But he's an unrestricted free agent in 2011, so it's not a total loss for Cleveland.
Cavs acquire: SG Anthony Morrow
Warriors acquire: PG/SG Delonte West
7. Use Bi-Annual Exception on Brad Miller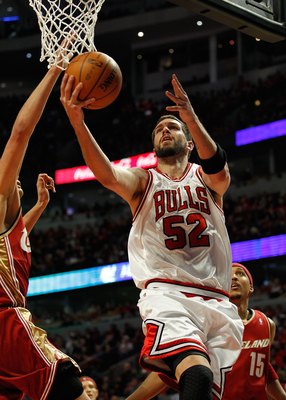 Admittedly, this is one plan that could be difficult to hatch.
But Miller isn't a name that's been frequently discussed this offseason. Part of that probably has something to do with the fact that he's an unathletic 34-year-old that doesn't have many years left in the tank.
He's drawn interest from the Rockets and Celtics, which could make the Cavs' chances of landing him pretty slim...especially a LeBron James-less fringe playoff team offering a $1.9 million bi-annual exception.
Still, they need some sort of option at center. A veteran like Miller that can give 15-20 minutes a game and provide leadership would definitely be a bonus.
6. Anthony Parker, Daniel Gibson, and J.J. Hickson to Minnesota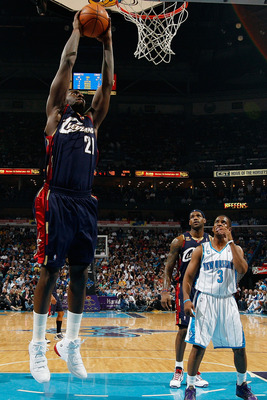 J.J. Hickson could be the reason that the Cavs didn't land Shaquille O'Neal in February 2009 or Amar'e Stoudemire at the trade deadline this year.
Former GM Danny Ferry loved Hickson's upside and didn't want to include him in any potential deal. When the Cavs somehow acquired Antawn Jamison without giving up Hickson, Clevelanders everywhere celebrated.
Well, except for Mike Brown. He decided to bench the 70-game starter come playoff time and use him sporadically.
Hindsight is 20/20, and it's easy to second-guess Brown now—Shaq was coming back from injury and somebody was going to be the odd man out in the rotation. It almost had to be J.J.
A lot of people will clamor for the Cavs to keep Hickson as a building block. But even though his minutes were jerked around and he didn't have a consistent role, it's difficult to see him thriving on a struggling team.
He doesn't have a pure one-on-one offensive game and goes through serious lapses on defense. Also, he won't have the best passing forward in the game to get him easy lay-ups and dunks—he'll be playing with a lot of shoot-first players, meaning his contribution could be limited.
If they do move him, the Cavs have to...HAVE TO...force the other team to take on Boobie Gibson's atrocious contract. Not that $4 million a year is terrible, but with no James, you can't have Gibson under contract through 2013.
So move him, Hickson, and Anthony Parker to the Timberwolves for backup point guard Ramon Sessions and Corey Brewer.
Sessions is a legit backup point guard that could thrive outside of the triangle offense. He's mainly just there until Ricky Rubio arrives.
Brewer improved each of his first three years, is a strong on-the-ball defender, and his jump shot shows progress. Plus the Cavs have a year to evaluate him and determine if he's part of their future plans.
Why would Minnesota take this deal? For one, they need outside shooting; they get it in Gibson and Parker. Parker is more reliable than any other two-guard the T'Wolves have and his contract is up at the end of this year, so there's no long-term investment.
Second, they acquired Wes Johnson, Martell Webster (trade), and Lazar Hayward in the draft. Add that to Wayne Ellington and Brewer, and they have an abundance of 6'6"-6'8" swingman, so one is expendable...in this case, it's Brewer.
Third, they get a nice potential project in Hickson. With depth inside, if they could turn Kevin Love or Al Jefferson into a quality shooting guard, they have a well-rounded starting five.
And the final reason...KAAAAAHHHHHNNNNN!!!! As the last two drafts proved, he's not shy about acquiring a bunch of assets at the same position (let's just call them "assets" to be nice).
Cavs acquire: PG Ramon Sessions, SG/SF Corey Brewer
Timberwolves acquire: PG Daniel Gibson, SG Anthony Parker, PF J.J. Hickson
5. Say Goodbye to the Wild Thing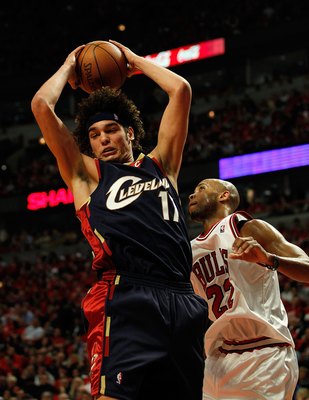 Anderson Varejao is one of the most popular Cavaliers of the last decade—the city loves his blue-collar, hard-working, taking charges, and diving-for-loose-balls effort.
I'm fully convinced he was not 100 percent in the playoffs this year. He had zero "Anderson Varejao" games. You know the games I'm talking about, the ones where he takes one or two charges, grabs four or five offensive rebounds, and makes the other teams fans say "God I hate Varejao."
He just wasn't the same guy out there. It's no coincidence the Celtics outhustled the Cavs when Cleveland's best energy player had minimal impact on most games.
Trading him wouldn't be popular, but should probably be considered.
He's making $7 million this year, $7.7 million in 2011, $8.4 million in 2012, and $9.1 million in 2013, with a $9.8 million option for 2014. If the Cavs are obsolete and not a contender, is it worth paying him that much money?
Ideally, you'd want to trade him to a contender that could use an energetic bench player to push them over the top. But those teams are few and far between, and it'd be difficult to talk them into taking Varejao for four more years.
So let's go back to Golden State. Could the Cavs land Brandan Wright (someone who never plays), Kelenna Azubuike (fresh off a knee injury), and Anthony Randolph? While Randolph is a prized talent, he isn't a favorite of Don Nelson...so it just depends on how much pull Nellie has in the front office.
While they might initially be reluctant, they're more than likely going to move Monta Ellis, which will shed a lot of money off the books.
Andris Biedrins has a somewhat unfriendly deal, but he's drawing interest from other teams (notably Denver). So if they moved for him for an expiring contract (say, Kenyon Martin), there would definitely be room for Andy.
So Golden State would have a Stephen Curry/Ekpe Udoh/Varejao combo to build around...OK, there's no real positive spin for that.
Cavs acquire: SF Kelenna Azubuike, PF Brandan Wright, PF Anthony Randolph
Warriors acquire: PF Anderson Varejao
4. Use Mid-Level Exception on Kyle Korver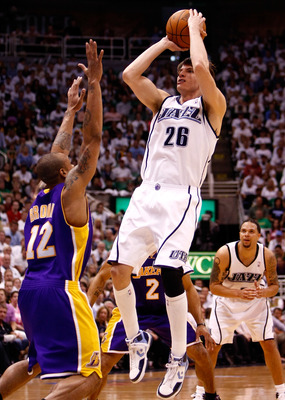 Like the Brad Miller scenario, it'll be tough to draw in a lot of interest from free agents on a LeBron-less team without overpaying.
Kyle Korver will draw some serious interest around the league, but the Cavs could possibly pique his interest if they offer him an extra year or two on his deal.
It'd be a risk to pay for a less-than-average athlete who can't really pass, defend, or create off the dribble, but the Cavs would have him and Morrow, both two dead-eye shooters, playing in a small-ball, up-tempo system.
Plus, the demand for Korver would always be relatively high. There's always going to be a team that needs a good three-point shooter, so even if they overpay, it's not like they'd be stuck with him for entire deal if things didn't pan out.
3. Antawn Jamison and Jamario Moon to Memphis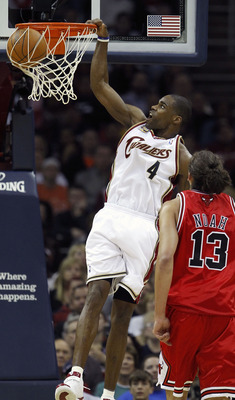 A small part of Washington's thinking when dealing Jamison last year was to try and put him on a contending team during the final years of his career.
With no LeBron, the Cavs should have the same thinking...if they aren't already thinking, "how can we get this guy's $28 million off our books as soon as possible?"
So what team could use a veteran power forward that can somewhat spread the floor, attack off the dribble, be creative with his post moves, and not really worry about his defensive liabilities?
....(drum roll please)...the Memphis Grizzlies!
The Grizz already have a starting forward in Zach Randolph, who is in the last year of his contract. But he's been a head case in the past, and while he kept himself in check this year, it's only a matter of time before he blows again.
Case in point: this summer, when he was accused of being a "major marijuana supplier" and a "financier for known drug dealers in Indianapolis."
So why not try to flip him for a quality player who's a good locker-room presence and a potential veteran voice on an improving young team?
Antawn fills the scoring need at power forward. With Marc Gasol in the middle, his defensive foibles are lessened to some degree and there's less pressure on him to be an elite rebounder.
If the Grizz get anything from Hasheem Thabeet, added bonus. They wouldn't miss Randolph inside too much.
Plus, it's not like Memphis is too worried about trading an expiring contract for a two-year deal (Jamison). If they really were worried about money, they wouldn't have given Rudy Gay $80 million.
It's not really a big risk for the Cavs to bring in Randolph. Sure he's a bit mentally unstable and could be a locker-room threat. Or he could put on 20 pounds and quit giving a s**t.
If he does? Then his contract is up at the end of next year and the Cavs essentially open up $11 million for 2011-12.
If he doesn't? Then the Cavs quietly get an effective low-post player. It is a contract year for Randolph, so if he wants a sizable deal for the future, he'll bust his ass.
Cavs acquire: PF Zach Randolph
Grizzlies acquire: SF Jamario Moon, PF Antawn Jamison
2. Mo Williams to Portland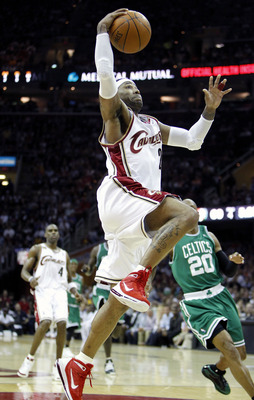 The Blazers have expressed interest in Mo Williams but talks haven't significantly progressed in the summer. Williams doesn't want to be traded (as he begged on his Twitter account)...but with no James, Mo becomes the No. 1 scoring option. And that's not good.
Here's why he's a good fit for Portland: he plays well with or without the ball.
He's a great spot-up shooter, and he'll definitely get his share of open looks playing with a one-on-one threat like Brandon Roy and post-player like LaMarcus Aldridge.
And by next year, they'll have a Williams-Roy-Aldridge-Marcus Camby foundation with a few dollars in cap space to build on. Not a bad nucleus by any means.
Here's why the returning players (Andre Miller, Rudy Fernandez) are a good fit for Cleveland: they only have guaranteed contracts for next year and...well, that's it.
So if all of the backup plans fall into line this offseason, there will be abundance of varying trades and player acquisitions for the Cavs. There wasn't even a mention of draft picks being exchanged in these deals—that will undoubtedly be a factor in a majority of actual trades the Cavs make.
Here's what the new-look roster would look like:
PG: Andre Miller, Ramon Sessions
SG: Kyle Korver, Anthony Morrow, Rudy Fernandez
SF: Corey Brewer, Kelenna Azubuike, Jawad Williams, Danny Green
PF: Zach Randolph, Ryan Anderson, Leon Powe, Brandan Wright
C: Anthony Randolph, Brad Miller
Is it exciting? No.
Is it promising? No.
Is it worth tuning in for? Probably not.
But is it a start in the right direction? Sure.
Out of all these players on roster, only Sessions, Korver, and Miller would be under contract for more than one year. Anderson, Miller, Fernandez, and Anthony Randolph would have team options, so if the organization likes anything they see, they can keep them for 2012.
They have young talent across the board and plenty of cap space—money to overpay for David West, Carmelo Anthony, or whoever.
It wouldn't be an easy process; free agents won't exactly be lining up at the door to play in Cleveland. It'd be a long and arduous process to re-build with no LeBron James, one that would take at least five years before the Cavs had any chance of being legitimate contenders again.
And the fans of Cleveland should have one more backup plan just in case...
1. Pray It Doesn't Happen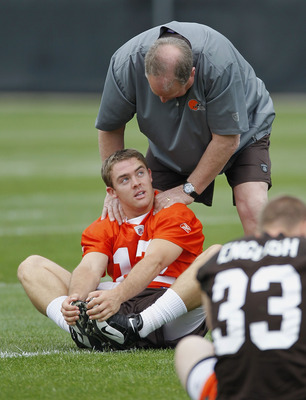 ...because things will never be the same for Cavaliers basketball again. And any time you find yourself thinking that the Browns are the highlight of the town, it's probably not a good sign.
LeBron James is Cleveland basketball. Hell, he is Cleveland.
No city would celebrate him more. Others would love him because he made them relevant from a basketball standpoint. Cleveland loves him because he's a home town kid representing his city.
This promo pitched to LeBron, however corny and cheesy it might be, hit some really key points on what he means to Cleveland and to Ohio.
He gives the city (and the state) hope. He gives the fans a reason to believe, to have faith. The unofficial motto of Cleveland is "there's always next year." But with LeBron, you actually believe it.
It really was like winning the lottery when the Cavs nabbed the No. 1 pick in the 2003 Draft Lottery. Maybe it could happen again...but maybe the Cavs won't be in Cleveland when it does.
No other free agent would willingly want to come take his place. Few would have the courage to step in to a place that's seemingly so haunted and bedeviling.
It doesn't matter what the backup plans are. The Cavs will either keep their one chance at salvation or go down in flames.
So maybe the constant coverage and speculation on James' decision isn't just overblown hyperbole.
Keep Reading

Cleveland Cavaliers: Like this team?