Must or Bust: Waiver Wire Gems? Jim Thome's Four Dingers & More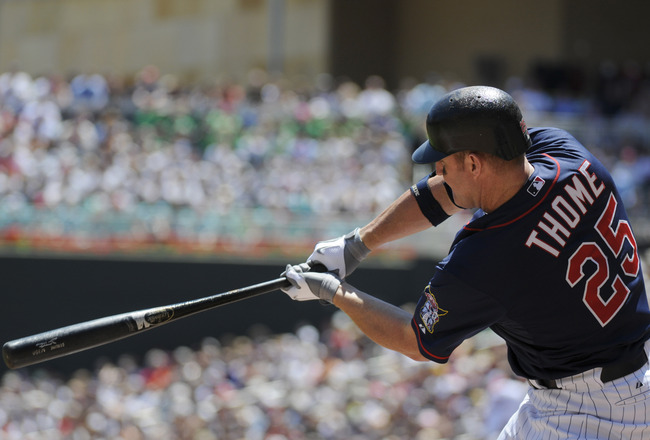 Here's a quick look at last week's Fantasy Baseball top performing, least owned players on the waiver wire.
Jim Thome hit four homers. Clint Barmes' hit streak continues. Max Scherzer dominates yet again. Dexter Fowler is back and on a mission. Can they really keep it up for another week?
Check out who's a Must or a Bust.
Jim Thome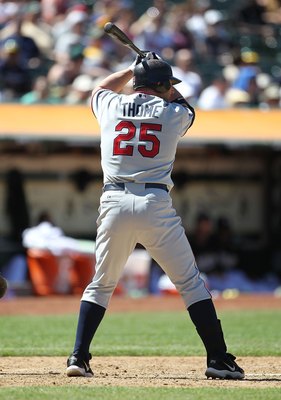 Four percent of Y! Leagues
7 R / 4 HR / 8 RBI / .538 BA
He's turning 40 this year and there really isn't much left in this once mighty bat, but this week was special for Thome.
With two homers on Saturday, he passed Twins HOF Harmon Killebrew on the all-time home run list. The next day, he passed Andre Dawson for 34th place in RBIs.
Although he got more playing time this past week, Thome is a hard pickup as a one-dimensional DH.
Clint Barmes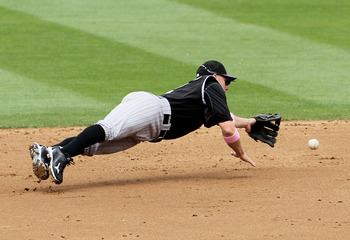 38 percent of Y! Leagues
8 R / 2 HR / 7 RBI / .400 BA
Barmes has been great as of late – he's currently on a 12 game hitting streak. He's had eight multi-hit games during that stretch. In the past month, he's raised his average from .215 to .257! If you are going to jump on the Barmes train, now is the time.
Max Scherzer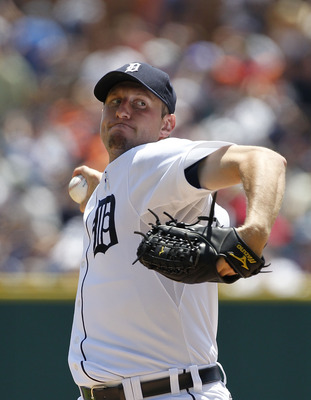 43 percent of Y! Leagues
8 IP / 1 W / 7 K / 1.12 ERA / 0.63 WHIP
Scherzer continues to dominate since being called back up. In the past seven games, Max is averaging eight Ks, has a 2.64 ERA, and a 1.13 WHIP.
Under 50 percent owned, come on!
Sean Rodriguez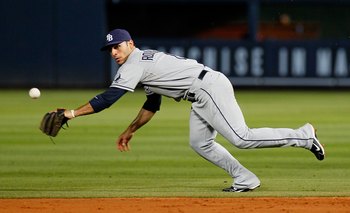 24 percent of Y! Leagues
5 R / 1 HR / 3 RBI / 2 SB / .429 BA
The proud owner of a 15 game hitting streak through June, Rodriguez is now on another run at six. Of those six games, five have been multi-hit nights.
He started off very slow, so even after both hit streaks, his season average is still low at .276.
That he's 2B and OF eligible certainly helps make a case for Sean being owned, especially with Dustin Pedroia and Chase Utley on the DL.
Dexter Fowler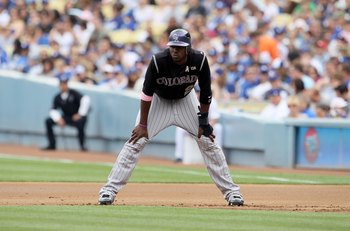 7 percent of Y! Leagues
8 R / 3 RBI / 2 SB / .417 BA
After getting a demotion at the beginning of the month, Fowler is back, and he's a man on a mission.
In the past four games against the Giants, he racked up 10 hits, seven runs, three RBIs & two SB. Four games hasn't proved to me that he fixed himself, but it's a step in the right direction.
Brad Lincoln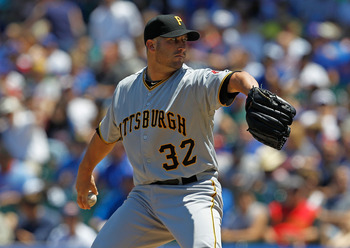 7 percent of Y! Leagues
7 IP / 1 W / 6 K / 0.00 ERA / 0.71 WHIP
The Pirates top pitching prospect finally put everything together in his fifth big league game.
Confidence is a rookie's best weapon, so let's see if this last game against the Cubs gets him going in the right direction.
Hong-Chih Kuo
12 percent of Y! Leagues
3 IP / 1 W / 1 SV / 7 K / 0.00 ERA / 1.00 WHIP
Kuo is becoming one of the best middle relief pitchers in 2010. In 26.1 innings, he's only given up three runs for a low 1.03 ERA.
He's blowing batters away, with 36 Ks already, and his WHIP is well below one at .072. Kuo has been rewarded with three wins and a few saves as well.
Andres Torres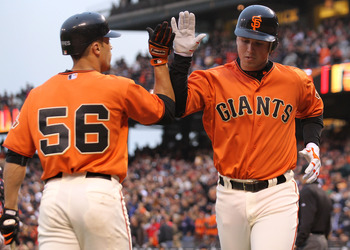 10 percent of Y! Leagues
6 R / 1 HR / 2 RBI / 3 SB / .381 BA
Torres continues to add speed to the Giants lineup. He already has 16 stolen bases and 39 runs. Far from a power bat, Torres can certainly give you a boost in SB each week.
Randy Wells
47 percent of Y! Leagues
13.2 IP / 1 W / 11 K / 1.32 ERA / 0.95 WHIP
Wells was a real nice surprise last year. In 2010, things have been up and down. Although he's pitched nine quality starts so far, he's also imploded for five or more runs six times. Wells is certainly in the running for the bi-polar award.
Corey Patterson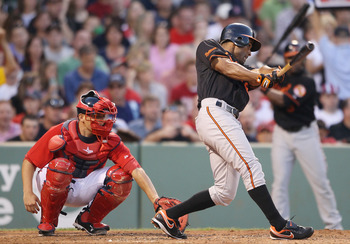 4 percent of Y! Leagues
3 R / 1 HR / 3 RBI / 3 SB / .417 BA
He hasn't played a full season since 2004, but a .292 average and 15 stolen bases could make Patterson a halfway decent pickup in deeper leagues.
Russ Ohlendorf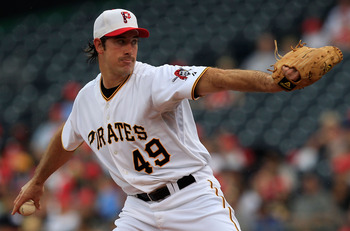 2 percent of Y! Leagues
7 IP / 1 W / 8 K / 0.00 ERA / 0.86 WHIP
Okay, so a 1-6 record isn't anything to write home to mom about. But his past two starts have been gems and Ohlendorf may have turned a leaf. He's logged 13 IP, zero runs, and 11 Ks in those past two appearances.
Bruce Chen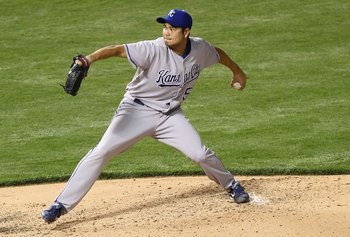 1 percent of Y! Leagues
7.1 IP / 1 W / 3 K / 1.23 ERA / 0.41 WHIP
In his 12th season, and on his 10th team, Chen is trying to mimic his stellar 2005 season. Since 2005, though, he certainly lost his mojo and has been coming out of the bullpen the majority of the time.
Chen started off with six scoreless innings and retired the first 18 batters (2nd best in Royals history to start a game, only behind Bret Saberhagen's 20) in his game against the Angels this week.
Certainly a great game, but don't expect too much more this year.
Check Out www.thefantasyfix.com For More!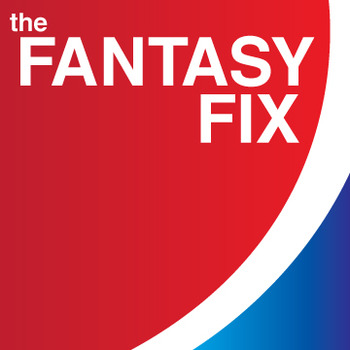 Who is the best waiver wire pickup this week? Who do you think is just getting started? Leave a comment or reply to us on Twitter
Twitter.com/thefantasyfix
Written by Evan Marx for www.thefantasyfix.com. Check back daily for new articles and bad humor.
Keep Reading

Minnesota Twins: Like this team?