Point Well Taken: Five Point Guards the Knicks Should Target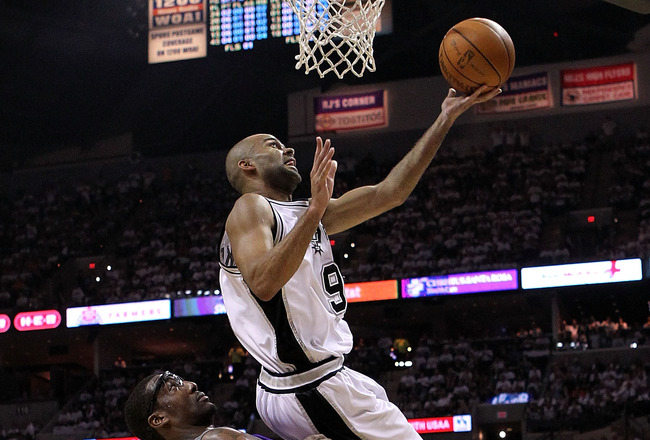 With the signing of Amar'e Stoudemire, the first piece of the New York Knicks offseason puzzle has fallen into place. Now everyone is waiting to see what happens next.
Whether LeBron James joins the Knicks or not, it seems like they should really invest in a quality point guard who can pass. A handful of names have been swirling through the Knicks interest. These players could either be acquired via free agency or trade.
Based on their ability and recent rumors, here is a brief outline of five point guards that would fit the Knicks system as distributors or scorers.
Carlos Arroyo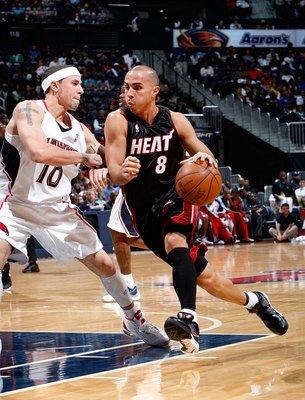 Arroyo is probably the most low-profile of these five point guards. He would also be available to the Knicks at the lowest price.
He has experience as a starter in the NBA. Arroyo isn't a huge scoring threat. But if the Knicks add a second big-name player, his playmaking will become emphasized and valued more.
He had his best years as a passer with the Utah Jazz. He averaged five assists per game twice with Utah.
Playing him on the up-tempo Knicks with a low-post target like Stoudemire, Arroyo could provide New York with some clean passing.
Monta Ellis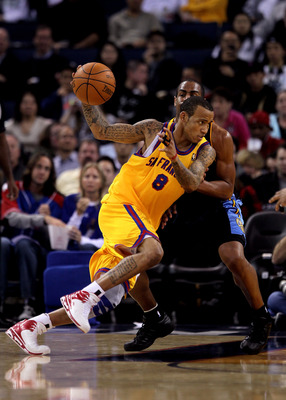 The Golden State Warriors are apparently active in shopping their point guard Monta Ellis. With Stephen Curry as their new point man, it's logical that the Warriors are interested in making a gain from dealing Ellis.
The Warriors have contacted the Knicks about David Lee in exchange for Ellis.
If the Knicks acquire Ellis, they gain an explosive backcourt option. He is a crafty ballhandler who has proven he can score, something Knicks head coach Mike D'Antoni must be salivating over.
To succeed as a Knick, Ellis must cut down on his turnovers. He can pass, but he tends to cough up the ball. That might essentially turn the Knicks away from him, but Monta's scoring is certainly impressive.
Raymond Felton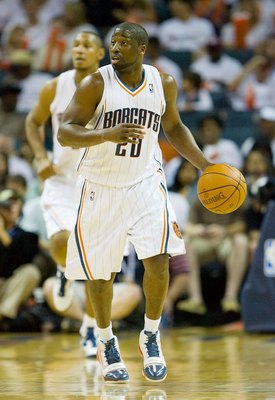 Felton knows how to prioritize as a passing point guard. He is smart on offense and doesn't do more than he is capable of.
Most importantly, he is a very skilled passer.
Developing since his Tar Heel days, Felton came into the NBA on a new Charlotte Bobcats team that didn't have any quality scorers.
Felton works well with what is presented to him, and at the moment, it seems as though he could click with Stoudemire.
Luke Ridnour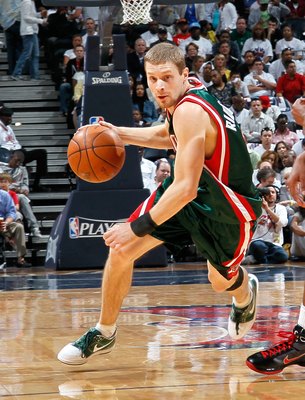 Ridnour might be the smartest passer of this bunch. He posted seven assists per game in 2005-2006 with the Seattle Supersonics.
Not much of a scorer, Ridnour is still capable of popping some jump shots. He was very efficient coming off the bench for the Milwaukee Bucks last year.
He was an excellent sixth man last year, but he has starting experience and would a great distributor in a lineup that consists of Amar'e and potentially more big names.
Tony Parker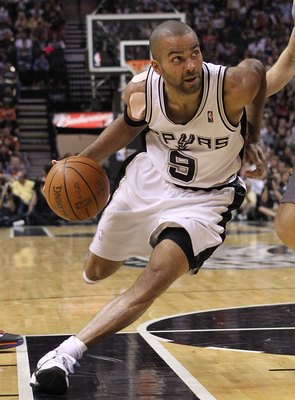 Parker is currently on the Knicks radar because Amar'e Stoudemire has actively been recruiting the San Antonio guard. Parker is reportedly interested in booking it to the Big Apple.
Parker is one the glamor names at his position, and he brings one of the league's best all-around backcourt games on a regular basis.
It goes without saying that Parker is a dominant playmaker. He's appeared as a starter for the San Antonio Spurs, a perennial contender, since his rookie year in 2001-2002.
For his career, Parker has averaged 16.6 points and 5.6 assists per game. His multi-talented game would be a superb way to bring balance to the Knicks starting lineup.
It is also worth noting that bringing Parker and his wife Eva Longoria to Madison Square Garden would also be a phenomenal publicity stunt.
Keep Reading

New York Knicks: Like this team?