NBA Free Agency 2010: What if the Miami Heat Don't Land LeBron James?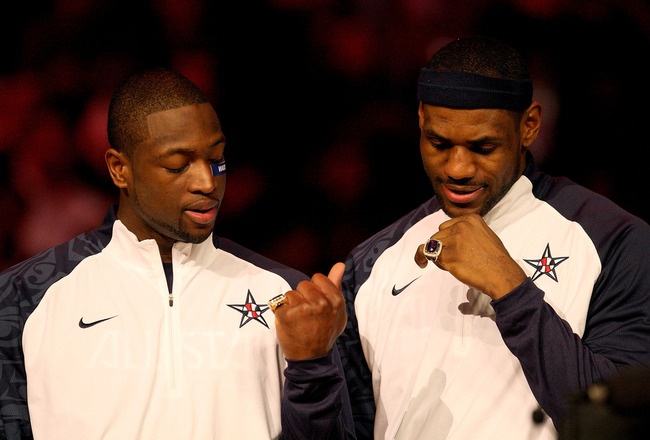 As tough as it is for the super-trio of LeBron James, Dwyane Wade, and Chris Bosh to make their decisions, it seems even tougher for the Miami Heat.
Wade's two meetings with the Chicago Bulls and his extended time spent in his hometown Chicago have the Heat worried about losing Wade.
And if Wade doesn't come back, it is highly guaranteed that Bron Bron and Bosh will go elsewhere. Besides, what would the Heat have to offer those two?
They've sacrificed a lot to bring back the glory days–er, glory 2005 season by hoping to hit big this free agency season.
They've dealt their first round draft pick and Daequan Cook to the Thunder, brought out James Johnson, and even went as far as to persuade Joel Anthony to terminate his contract and become a free agent.
They've shunned Michael Beasley as nothing good than a tradeable component, though he is one of their few prized possessions under contract.
All this done to free up $36 million in cap space, which is just enough to sign Wade, James, and Bosh.
The Heat looked like they had the Knicks, Bulls, and every other possible suitor striking out at the free agency market.
But there's one problem, a big problem: Wade might not be coming back, and he was the organization's main sales pitch.
Quickly, Pat Riley, what's plan B?
Amare Stoudimire and Joe Johnson!
Sorry, that's not looking too good.
Plan C?
Well, if reports are true that Wade is leaning towards Chicago and no Daequan Cook, who's Miami's shooting guard? Their only players under contract are Beasley and Mario Chalmers. Are they enough to convince Bosh and LeBron to come to Miami? I don't think so.
And with Miami's other key players no longer under contract, what do the Heat have to sell to entice other marquee free agents to come to Miami?
Sure, there's the assurance of having Riley (a guy who knows how to win), South Beach, and lack of state income tax.
Are those enough, or am I missing something?
With situations looking grim for the Heat, here are possible contingency plans if LeBron, Bosh, and even Wade go elsewhere.
1) If Dwyane Wade Stays, Bosh Might Still Be In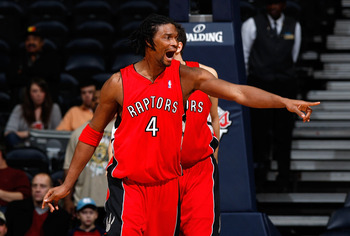 The best-case scenario for the Heat is if Wade re-signs with them.
Then what the heck was the second meeting with the Bulls for?
Don't worry about that.
With Wade, the Heat still have room to sign two max contract players, and let Bosh be one of them.
Houston popped into one of the leading suitors for Bosh. The Rockets could acquire him via sign-and-trade, and Bosh might like the idea of being close to his home in Dallas and playing with Yao Ming.
Chicago is also in the mix.
But if the Bulls land LeBron, then they can't offer Bosh the max of $16 million. The Heat, however, can.
The Heat might just have to ship a package with Michael Beasley in it to give the floor to Bosh. Not a big loss.
2) No Bosh?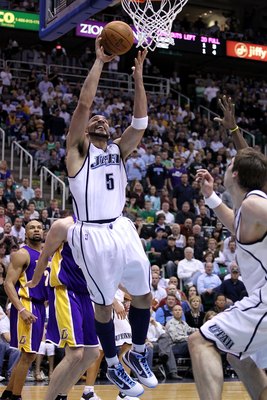 No Bosh? No problem.
Beasley is still under contract, and Carlos Boozer is still in the market and centers to fill the Heat's vacant spot.
The Heat are in need of post players, and they can't go wrong with this big guy to work with Wade.
Boozer would be as close to Shaq for Wade as any other free agent, and he can especially score in the low post.
Boozer might be overpaid by any other club, but it's nothing that the Heat can't afford.
Like many other free agents, Boozer is waiting for Wade, LeBron, and Bosh to make their decisions.
Even if Wade doesn't re-sign with the Heat, Boozer might still be in if the Heat can package another star free agent.
3) No Bosh? No Boozer?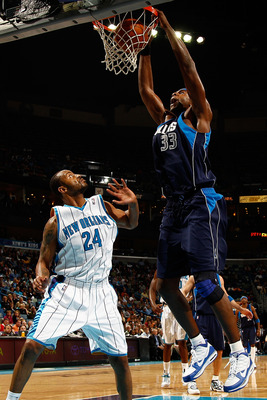 I would argue that Brendan Haywood could bring more to the floor than Boozer, but really, you can't strike out with both guys.
But again, like many other free agents, Haywood is waiting for the first of the top "super-trio" to make a move.
Haywood would be very effective alongside Wade. This seven-footed, defensive-minded powerhouse is a dangerous finisher. And thus, comes with an expensive paycheck.
Again, nothing the Heat can't afford.
Money might be enough to woo Haywood away from Dallas, since all the Mavs can offer him is a mid-level exception.
Plus, if the Heat can attract one other marquee free agent, with Wade, Haywood might want to head to Miami.
4) Still No Bosh?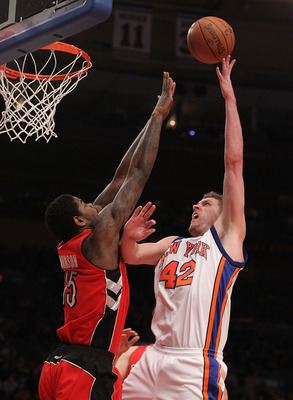 He might not move his feet on defense, but David Lee is still a prized gem.
Based on his visits, he looks like he's up for grabs for any team. Not a long shot for Miami.
Riley is also pushing for small forward Mike Miller, who has the scoring ability to play a guard.
Can Riley sell Miller the idea of playing back in Florida, Miller's college roots?
Don't forget Josh Howard or swingman Kyle Korver. The Heat have their eyes set on those guys too.
Lee, Miller, Howard, and Korver are probably the best forward options for the Heat if Wade bails out on them. All the Heat have to do is find a guard that these guys would like to play with.
5) Overall, if Wade Does Bail Out ...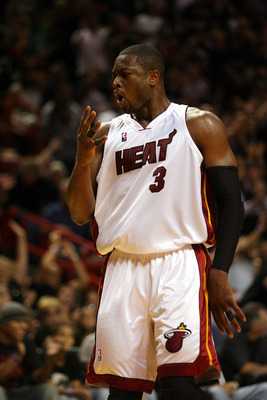 If Wade does bail out, the Heat might have to do their best to keep Carlos Arroyo (still an option) or desperately match any offer given to Mario Chalmers (doesn't seem that complex).
If the Heat want to land any of the big guys without Wade, they'll have to change their sales pitch by guaranteeing the signing of a notable guard.
6) Guard Options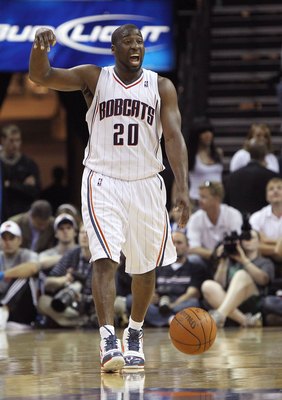 Worst-worst case scenario: Wade and Arroyo don't return.
Chalmers has served mostly as a backup point guard that the Heat need a floor leader, but at 24, Chalmers can still be that guy.
Or, it can be Luke Ridnour or Raymond Felton. The Heat can offer more money than both their current clubs, and can package a deal that would attract the previously listed post players to the Heat.
Kyle Lowry has served as a backup for Aaron Brooks in Houston, and the Heat can offer him more money to become a bigger role player in Miami, while other teams are looking to buy him for cheap.
Also, the Heat have shown interest in Derek Fisher, and would have to make a better offer than the Lakers (if they really want to keep him) and Cavs.
7) The Wade-ing Factor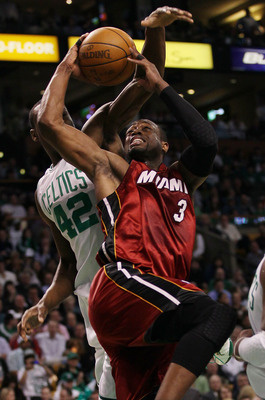 Overall, the Heat must patiently wait on Wade.
If he signs elsewhere, then the chances of landing LeBron and Bosh grow slim, unless they can pull a sign-and-trade deal with Beasley for Bosh.
Miami would have to guarantee its other prime free agents that they can land another big-name and add at least two-minimum wage role players to an empty roster.
Keep Reading

Miami Heat: Like this team?