Hard Luck Story: The Top Ten Disappointing Players for the Browns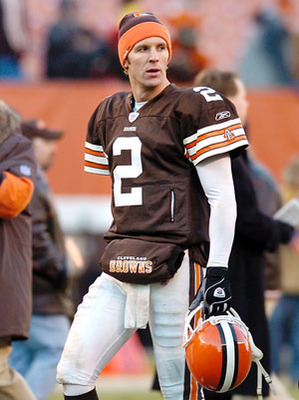 For many years since the Browns have returned, the new Browns have mostly mired in agony and pain. The team was down on its luck when it returned in 1999, and since returning, the team only boasted two winning seasons. Inside this slideshow, I will show the top ten disappointing players during the return.
10. Kellen Winslow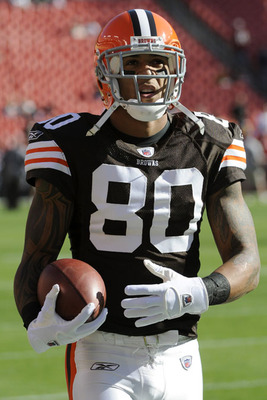 Kellen Winslow, during his tenure, was a very good player, albeit very disappointing at the same time. The Browns drafted Winslow in 2004, and has been mired by injuries. Winslow broke his leg in his rookie season, and then again tore his ACL and MCL in a motorcycle accident the next year. It's a shame what could have been if Winslow had stayed healthy, but it doesn't matter because Winslow got traded to Tampa Bay after the turbulent season in 2008.
9. Gerard Warren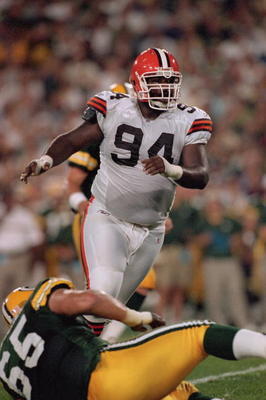 Gerard Warren was drafted by the Browns in 2001. He was picked over Richard Seymour, who the Browns' drafting team wanted, but Butch Davis insisted and got his way with Warren. Warren turned out to be a tremendous bust, took plays off and his work ethic was downright terrible.
8. Courtney Brown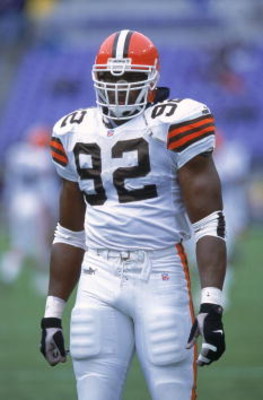 Courtney Brown was drafted by the Browns in 2000. He really didn't turn out to be a monumental bust, but was still a bust. His career was promising, amassing 4.5 sacks and 70 total tackles in his rookie season, but once again, his career stopped short due to injuries.
7. William Green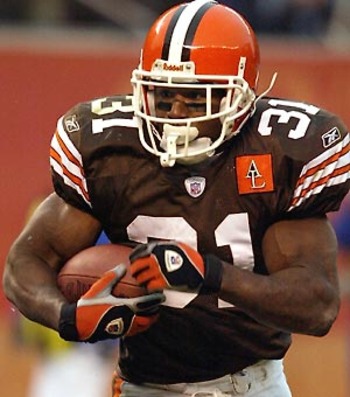 William Green's career started off with trouble. He was suspended in college for Marijuana. But the Browns picked him anyway at 16th. He amassed 887 yards his rookie year, after that his career was trashed by trouble with the law, and a domestic dispute which threw his career even further off the tracks.
6. Kamerion Wimbley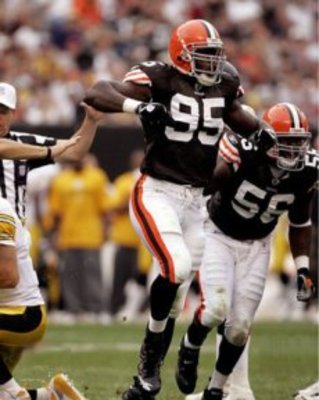 Kamerion Wimbley is a bit of enigma. He was picked 13th in the 2006 draft, and had an excellent rookie season, with 11 sacks and one forced fumble. After that season, he virtually disappeared and was pretty much invisible for the past year, with the exception of last year, which he reverted back to his old rookie form, getting 6.5 sacks, with a single forced fumble. It would of have been interesting to see what he could do this year, but the Browns traded him to the Raiders for a 3rd round pick. He was a bust, but just another minor bust.
5. Derek Anderson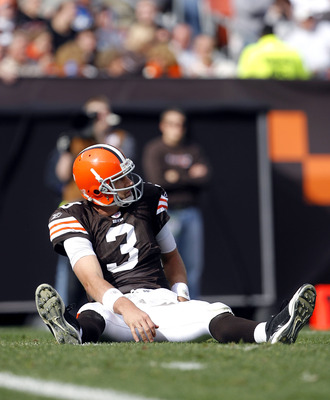 They always say a picture tells a million words, but I think a video tells all. Derek Anderson plain sucks. He had one good year in 2007, but that's it. He is really a bad quarterback, and it doesn't a take a idiot to see it. And worst of all, he throws untimely interceptions, and always blows games. Good riddance, Derek and we are so glad you went to Arizona.

4. Tim Couch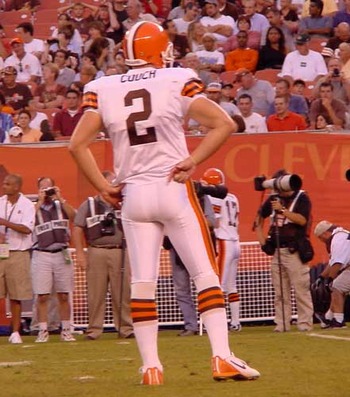 Tim Couch's entire career in Cleveland was much made in mediocrity and disappointment, and unfortunately for the fans, Couch turned out to be a bust. But what was more disappointing was what Couch could of done with a better team, because after all, his completion percentage (59.8) ranks as the all time leader in Browns history, and had a 64 touchdowns to just 67 interceptions.
3. Donte Stallworth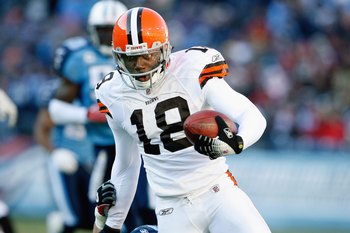 Donte Stallworth was a big bust in Cleveland, coming off a good season in New England, he signed a (can you believe it?) seven year, 35 million dollar deal. Not only he proved he was worthless, he also proved how crappy of a general manager Phil Savage was. He had 17 catches for 170 yards, and one touchdown. Can you say bust?
2. Braylon Edwards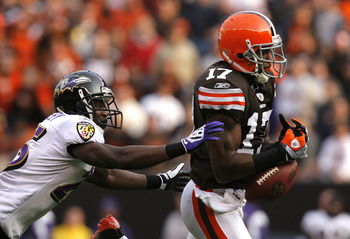 Braylon Edwards has always been a disappointment, although his year in 2007 didn't show that. He always dropped passes at inopportune moments, and is just unfocused. He proved that he had talent in 2007, gained 1,600 yards and had 16 touchdowns. His diva like behavior and attitude didn't mesh well with Browns fans like me, and always blamed the fans' dislike for him because where he played college(Michigan). Edwards got traded to the Jets, and is scheduled to play the Browns in a November game this season.
The fans didn't like him because it was because of dropped passes. The video below will tell all.

1. Brady Quinn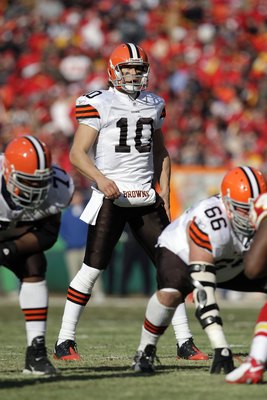 Brady Quinn's entire tenure in Cleveland has pretty much a question mark. He was drafted 22nd in the 1st round, and throughout his tenure, he sure didn't live up to the hype and the expectations. Quinn was very much hyped but he didn't have the ability to be the guy. His arm strength was in question, and his ability to lead was much debated. What was amazing was that he was a first round pick and couldn't beat out Anderson and Frye, which speaks for itself. Let's face it, the guy flat out sucked. Have fun with Quinn, broncos fans, may Quinn fill your team with gayness and all things that just flat out suck.
Keep Reading

Cleveland Browns: Like this team?