Waiting Impatiently: NFL Week 1 Quick Picks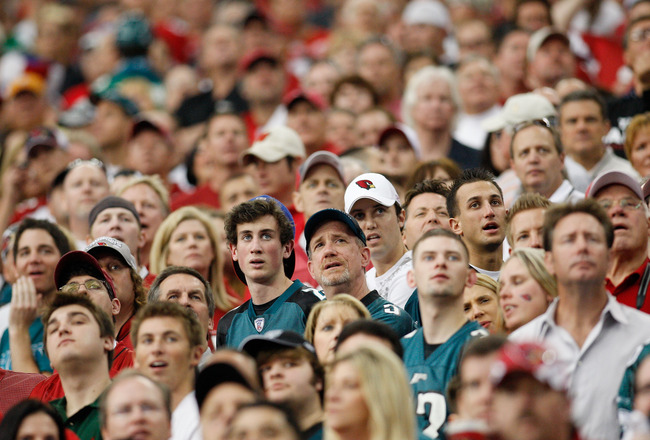 Are we there yet?
The NFL regular season simply cannot come quickly enough for this impatient fan. While over nine weeks remain before the outset of the 2010 season, venturing a set of wildly premature selections for Week One's winners still proved to be an unavoidable temptation.
Some of these picks might surprise you, while others are going to seem like real no-brainers. This isn't a look at probable final scores, simply my personal take on who will go home a winner.
Just know that I enter into this realizing that by the end, at least half of you will have developed an intense opposition to the opinions contained herein. In the interest of fun, so be it.
Vikings @ Saints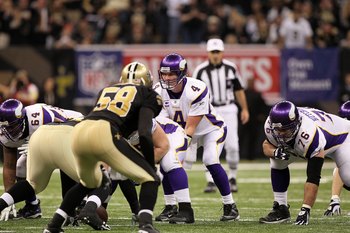 As everyone seems to be all but convinced of Brett Favre's return to the Vikings, it's looking more and more like this Primetime Thursday night showdown will be a replay of last year's NFC Championship.
Favre vs. Brees in Drew's house.
Although he has expressed his desire to avenge last year's heartbreak, if Brett Favre does indeed suit up for another season, I don't think he will find fulfillment in this particular game. New Orleans, at home, and coming off of a Championship is just too tall an order.
Winner: Saints
Browns @ Buccaneers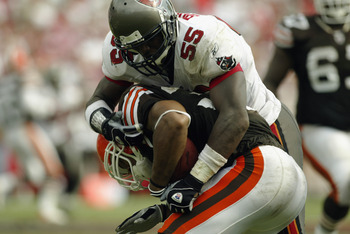 I am coming right out with this one. On paper, the Browns are probably the better team; the Bucs abysmal 3-13 finish put them ahead of only the Rams and the Lions, but I simply cannot go with Cleveland, because I saw Jake Delhomme play football last year.
Or, rather, I saw him do something vaguely resembling football.
So until I see a whole different Jake from the confused Panther who showed up (or rather, didn't) last year, I give this one to the home team.
Winner: Buccaneers
Dolphins @ Bills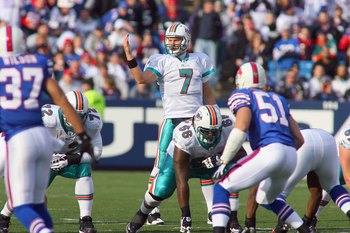 As a die-hard Fins fan, and one who grew up in Rochester, N.Y. surrounded by Bills supporters, there is no way I could ever bring myself to say that Buffalo will win a meeting with the Dolphins.
Luckily, this time around, that won't be necessary.
The Dolphins will be looking for revenge after an expected sweep of the Bills last year turned into an unexpected series split, with a shocking loss in Week 12.
The tables will turn in Miami's favor this time. They should not have much trouble disposing of a broken Bills team on their home turf to start the season 1-0 for the first time since 2005.
Winner: Dolphins
Bengals @ Patriots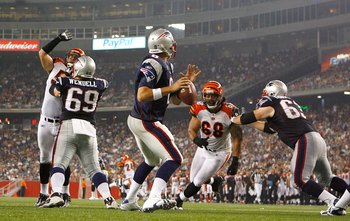 No lengthy explanation required here.
There is no way New England is going to drop the home opener, no matter how many fingers I have crossed. There is just no way.
Winner: Patriots
Broncos @ Jaguars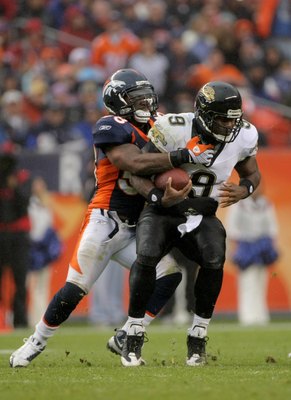 Even with the home-field advantage (is it actually an advantage in Jacksonville?), it is going to be difficult for the Jags to rise to the occasion here.
Both teams suffered late-season breakdowns in 2009, and the Broncos did lose some firepower when they traded Brandon Marshall to Miami (Many thanks, guys), and yet I still don't see them as a weak team per se`-- this game will be close. But I'm calling the legs of Maurice Jones-Drew the difference in this one.
Winner: Jaguars
(Fooled you, didn't I?)
Panthers @ Giants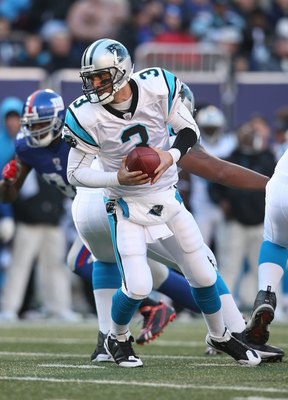 There is not much that can be divined from the information at hand concerning the Panthers. Matt Moore will need to come out playing like a starter, and not a backup.
The loss of Muhsin Muhammad due to retirement, and the injury of Steve Smith due to poorly-treaded shoes (Really Steve? Flag football?), leave more questions than answers.
Can DeAngelo Williams and Jonathan Stewart carry this team to a road win over the Giants? I'm not so sure. The battle of the .500's goes to New York at home.
Winner: Giants
Lions @ Bears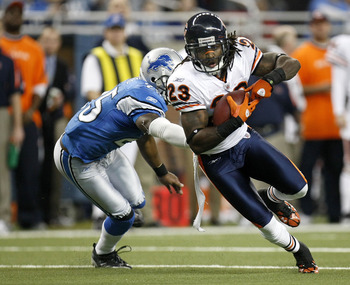 I'm sorry Lions fans, I really am; and I do know how you feel, but it's not time to burn those paper bags just yet, and hate me if you must, but I think we all know it.
Winner: Bears
Falcons @ Steelers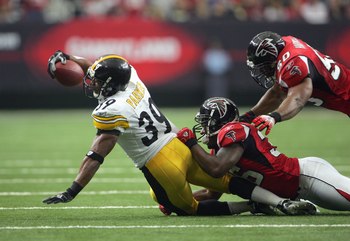 The Steelers have taken a few hits this offseason. Big Ben won't be around for this one, not to mention the fact that major outlet Santonio Holmes now belongs to the Jets. Colon will also be sorely missed.
On the flip side of the coin, while Atlanta's 9-7 showing in 2009 matched that of the Steelers exactly, clearly this team has had a more fortunate offseason, and at this juncture, is arguably the more talented bunch.
This is going to be a good, close game, and I can only imagine what the Steelers fans will have to say when they read this, but I believe the Falcons will hand them their first loss at home on opening Sunday.
Winner: Falcons
Raiders @ Titans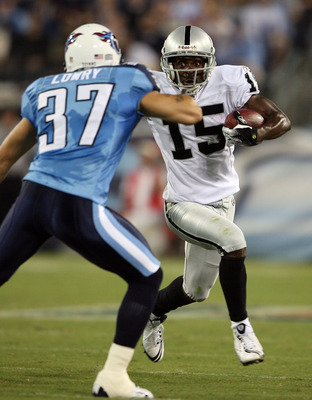 I know a lot of people are talking about the new-look Raiders this offseason, and I have no doubt that they have improved, but correct me if I'm wrong- they don't have a play-making QB to equal Vince Young (who looks like he will avoid suspension for his recent strip-club scuffle), and they don't have a ground-attacking weapon like Chris Johnson.
Does anybody?
I'm sure there are other factors that will be subtly at work here, but beyond the two fellows I just mentioned, I hardly see how it will matter for the Raiders in Tennessee come September.
Winner: Titans
Colts @ Texans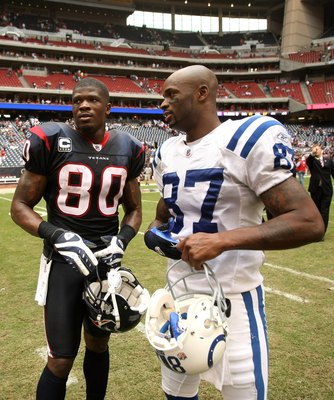 Matt Schaub and Andre Johnson are an amazing duo, and I believe that they will make a push for a playoff spot this year, but it won't start in Week One.
Why? For one reason: You know who else is an even more amazing duo? Peyton Manning and, well, anyone who straps on a Colts helmet.
I hate that I'm being so close-minded on this one, but yeah-
Winner: Colts
49'ers @ Seahawks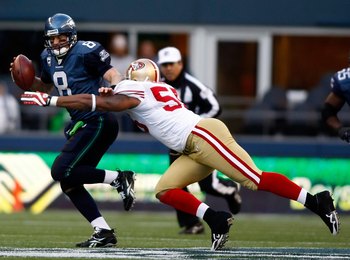 I honestly have to say that this one could go either way.
Singletary's Niners , at .500 looked decidedly better last year than a lot of people expected them to be, and I think they will have a winning record in 2010.
Pete Carroll is the new kid on the block in Seattle, but he isn't new. His expertise combined with a home crowd will make this one tough on the bay-area-bunch, but I like the Niners' defense, and I think they will be the deciding factor in this game. They'll march home with a 'W'.
Winner: Forty-Niners
Cardinals @ Rams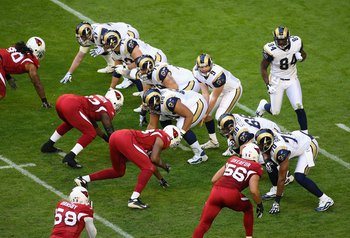 I should leave this slide blank. It would be a fitting metaphor for St. Louis' chances. The 2009 Rams were almost as painful to watch as the 2007 Dolphins. I can't get the images out of my head.
Winner: Cardinals
Packers @ Eagles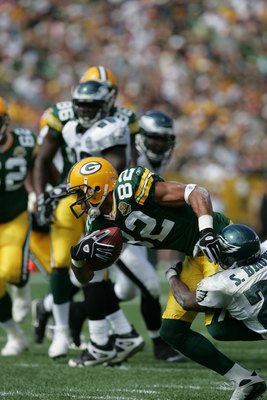 Both of these teams went 11-5 last season, and I do admit my knowledge of the pair is limited, but here's what I know for certain....
The Eagles said goodbye to Donovan McNabb, and hello to Kevin Kolb as their new starter. While I don't condone the things Mike Vick has done in the past or the way he can't seem to stay clear of a fuss, I would definitely give him a shot at the starting position before trusting a relatively untested journeyman in Kolb.
In a battle between two fairly-evenly-matched teams, one captained by Aaron Rodgers and the other by Kevin Kolb, it will come as no surprise that I believe the Packers will steal one in Philly.
Winner: Packers
Cowboys @ Redskins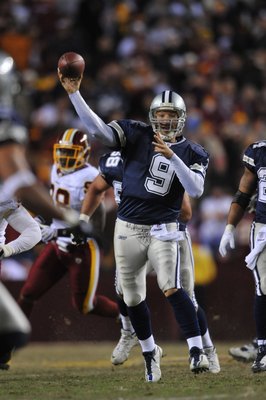 Can Donovan McNabb pilot a .250 team back to a .500+ record? I doubt it, but even if he could, it won't do him much good against a team that some people believe could represent the NFC in this year's Super Bowl. (I don't believe they will, but I have heard it said on more than one occasion.)
I don't see this being a very competitive contest.
Winner: Cowboys
Ravens @ Jets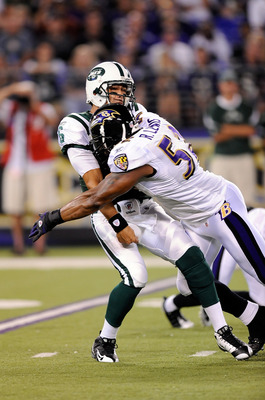 Here we are- the game featuring the most over-hyped team of the year, and the Ravens.
I'm not going to be the cliche` Dolphins fan, and rip on the Jets too ferociously, but they have earned the ire of quite a few fan-bases with their mouth-game, supported by numbers that you'd think would be bigger...You know-- judging from all the talk.
Yes, they bested the Ravens in the post-season, and I will go so far as to say that they are not terrible (from a Fins die-hard to a Jet, that's the equivalent of saying "I Love You"), but I still think Baltimore is the better team, even without new addition Anquan Boldin.
Quite a shame that the first game the Jets play in their new stadium will be a loss, though I have to admit, I might not lose sleep over it.
Winner: Ravens
(You may commence with the wholly-unfounded retorts, Jet fans)
Chargers @ Chiefs
Is there anyone that would fail to call the outcome of this last game? The top of the AFC West vs. the bottom?
You can do the math yourself, but I'll give you a clue-
Winner: Chargers
Keep Reading