MLB All-Star Game Final Vote: Who We MUST Vote For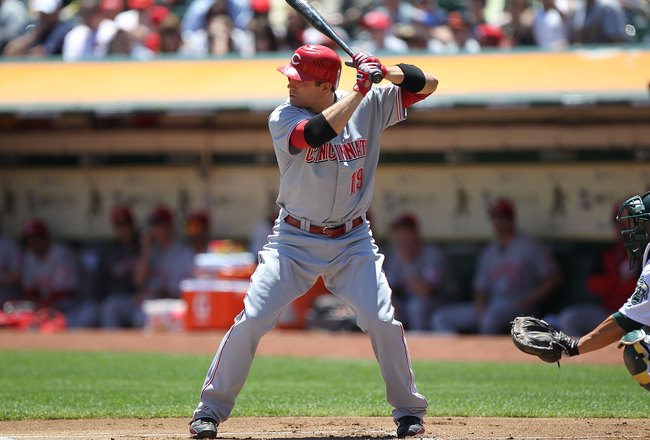 I'm disgusted at some of the names I see on this year's All-Star Game roster.
I'm frustrated that, year after year, there is a long list of snubs that deserve to play, especially considering the game determines which league gets home field advantage in the World Series.
I was going to make a snubs list, given that I already wrote a list of who should be on the team, but I thought instead I'd do something a little more valuable.
The MLB allows the fans to take a final vote to determine the last roster spot on each team. There are five players to choose from.
I wish we could pick more than one.
Still, this is a good opportunity to get one more player on the team that really, really deserves to be on it.
I begin with a list of each candidate, and after sharing each player's stats, I pick the candidate.
I decided to only look at regular stats (I didn't use WAR or other sabermetrics. All stats are through July 4, 2010).
I simply looked at who is having a better statistical year to make my decision.
So without further ado, here's who everyone MUST vote for, and why. It would be an injustice to pick anyone else for each league's final roster spot.
AL Final Vote Candidate Paul Konerko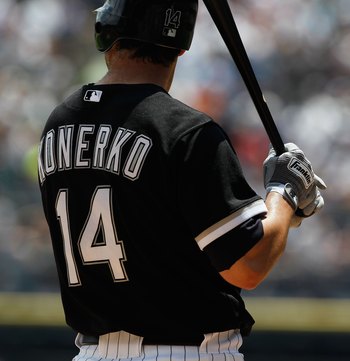 Konerko is having quite the bounce-back year in 2010, with some of his statistics almost equal that of years past.
Here's how his stats look:
.296 AVG, .384 OBP, .563 SLG, .947 OPS, 80 H, 46 R, 12 2B, 0 3B, 20 HR, 57 RBI, 38 BB, 52 K
AL Final Vote Candidate Nick Swisher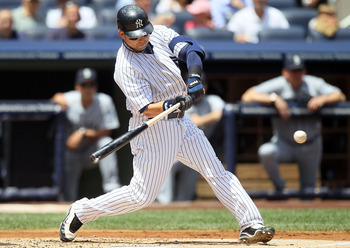 Swisher is solidifying himself as a bona fide contributor in the stacked Yankees lineup. He wasn't able to make the All-Star team, even with Yankee's manager Joe Girardi as the manager of the All-Star team, so he's vying for that final roster spot.
Here are his stats:
.293 AVG, .373 OBP, .505 SLG, .878 OPS, 49 R, 84 H, 16 2B, 3 3B, 13 HR, 47 RBI, 34 BB, 67 K
AL Final Vote Candidate Kevin Youkilis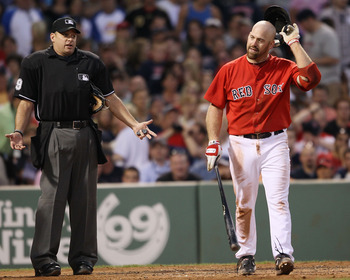 The Red Sox already have a bunch of players (six) on this year's All-Star roster. Youkilis is having a year that may earn him the seventh spot.
Strange, considering Yankees' skipper Joe Girardi is the ASG manager.
Let's take a look at Youkilis' year:
.299 AVG, .416 OBP, .584 SLG, 1.000 OPS, 65 R, 82 H, 19 2B, 4 3B, 17 HR, 54 RBI, 52 K, 50 BB
AL Final Vote Candidate Delmon Young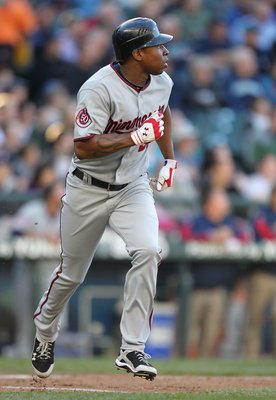 Delmon Young has really made a name for himself this year in Minnesota.
For that he is close to being named to his first All-Star Game.
Here are the stats:
.298 AVG, .332 OBP, .488 SLG, .821 OPS, 35 R, 77 H, 22 2B, 0 3B, 9 HR, 55 RBI, 15 BB, 35 K
AL Final Vote Candidate Michael Young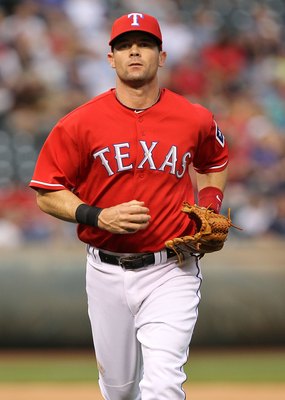 Michael Young is having another typical Michael Young season, most noticeably by getting a ton of hits. He is trying to get named to his seventh straight All-Star Game.
Here's how he stacks up:
.307 AVG, .352 OBP, .487 SLG, .839 OPS, 55 R, 104 H, 24 2B, 2 3B, 11 HR, 57 RBI, 25 BB, 58 K
NL Final Vote Candidate Joey Votto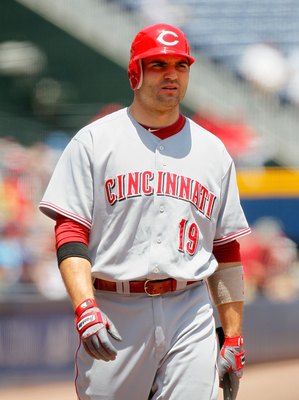 I just couldn't write this Votto page without at least a small rant about how he is not on this team.
Votto is having as good a year at the great Albert Pujols (who is the NL starter at first) and is without a doubt an MVP candidate in the NL.
What bothers me more, however, is how Charlie Manuel picked his own first baseman, Ryan Howard, as a managerial selection over Votto. That's completely unfair and wrong, not only for Votto, but the entire National League as well.
No offense to Howard, who is having a good year, but he doesn't deserve a spot over Votto. There are actually a lot of players who don't deserve a spot, but I digress.
Here are Votto's stats:
.312 AVG, .412 OBP, .572 SLG, .984 OPS, 53 R, 89 H, 12 2B, 3 3B, 19 HR, 57 RBI, 46 BB, 65 K
NL Final Vote Candidate Carlos Gonzalez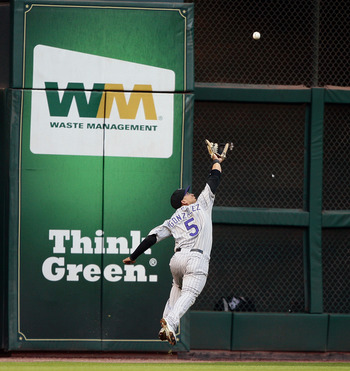 Gonzalez is putting together a pretty nice year in his first season as a regular starter for Colorado. Here's how his numbers look:
.295 AVG, .329 OBP, .493 SLG, .822 OPS, 49 R, 88 H, 9 2B, 4 3B, 14 HR, 52 RBI, 15 BB, 71 K
NL Final Vote Candidate Ryan Zimmerman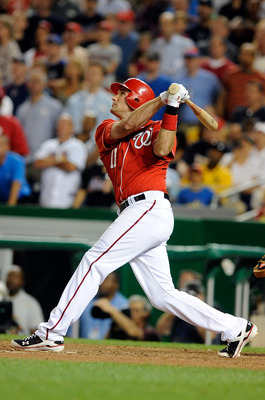 Zimmerman has all of the sudden found himself as a veteran leader on a young Washington team filled with rising stars (including some guy named Strasburg).
Here's his year:
.286 AVG, .376 OBP, .504 SLG, .880 OPS, 49 R, 76 H, 16 2B, 0 3B, 14 HR, 44 RBI, 40 BB, 57 K
NL Final Vote Candidates Billy Wagner and Heath Bell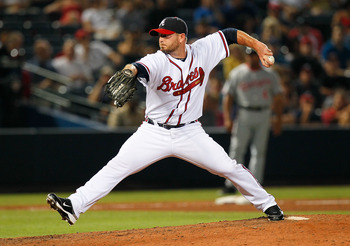 I decided to group the pitching candidates together since I can't really compare their pitching stats to the other candidates' hitting stats.
Both pitchers are having amazing seasons and are invaluable closers to their team. Like so many others on this list, they deserve roster spots over some other players that currently have a spot on the team.
Here are some of their simplified stats:
Wagner: 5-0, 1.35 ERA, 17 SV / 20 SVO
Bell: 4-0, 1.72 ERA, 23 SV / 26 SVO
Vote for Kevin Youkilis for the Final AL Roster Spot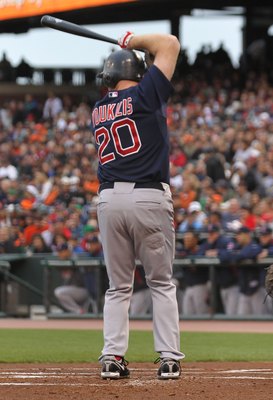 After comparing the stats between all five final vote candidates, it's Kevin Youkilis that we must vote for.
Out of everyone on this list, he leads in runs, OBP, slugging percentage, K/BB ratio, and OPS. He is second or third in hits, doubles, home runs, RBIs, and average.
Statistically, he is having a better season than the rest of the final vote candidates (and some of the actual All-Stars). Thus, it would be an injustice to the game of baseball to vote for anyone but Youkilis.
Vote for Joey Votto for the Final NL Roster Spot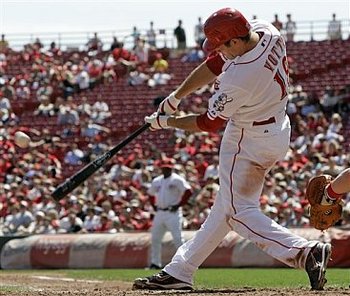 If Votto doesn't win this vote, I may quit watching baseball. Just kidding, but he is having an amazing year, plain and simple.
When we compare his stats, he leads in runs, hits, home runs, RBIs, average, OBP, slugging, and OPS. He is second in doubles and triples. Votto just dominates this comparison.
Just a note, I obviously couldn't compare pitchers' stats to hitters' stats. Wagner and Bell are having amazing years as well, but to me, Votto not on the ASG roster is the biggest injustice.
While Wagner and Bell deserve roster spots, I think Votto deserves one even more.
Tell All Your Friends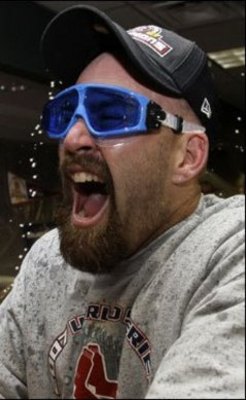 To vote for KEVIN YOUKILIS and JOEY VOTTO.
Please.
Keep Reading