2010 MLB All-Star Game Roster Snubs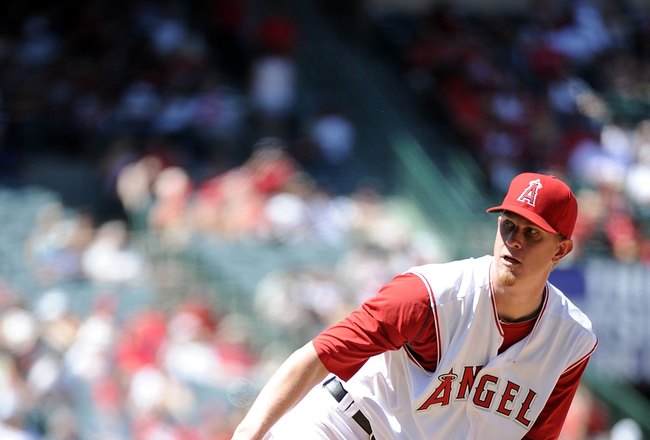 It's that time of year again: selection Sunday. And of course, fans everywhere are questioning the roster choices.
I consider being placed on the final ballot a snub, because there's an 80 percent chance they won't make it.
Here's who was snubbed for the 2010 Major League Baseball All-Star Game.
Miguel Olivo (Colorado Rockies)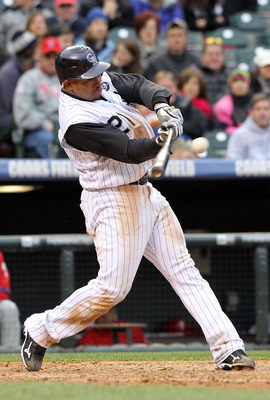 Yadier Molina is a great defensive catcher, but he should not be starting this game over Miguel Olivo. Olivo even has a better caught stealing percentage.
Compare their numbers:
Olivo: .308 BA, 11 HR, 39 RBI, .905 OPS, .513 CS%
Molina: .230 BA, 3 HR, 31 RBI, .613 OPS, .474 CS%
Joey Votto (Cincinnati Reds)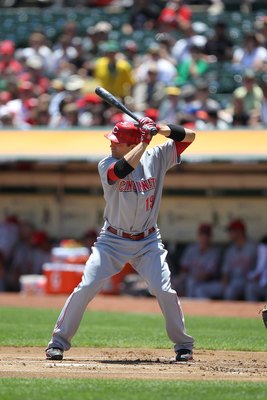 This is the biggest head-scratcher. Votto is used to being snubbed. The guy already has a 40 consecutive game on-base streak this season.
Stats: .312 BA, 19 HR, 57 RBI, .984 OPS
Paul Konerko and Kevin Youkilis should also easily be on the team, but will have to jostle it out on the final ballot.
James Loney, Adam Dunn, and Tyor Glaus in the NL should have also received some votes.
Rickie Weeks (Milwaukee Brewers)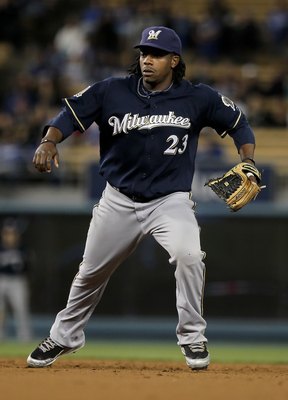 Omar Infante over Rickie Weeks as an utility infielder is asinine.
Weeks: .271 BA, 14 HR, 49 RBI, .828 OPS
Infante: .311 BA, 1 HR, 22 RBI, .721 OPS
Magglio Ordonez (Detroit Tigers)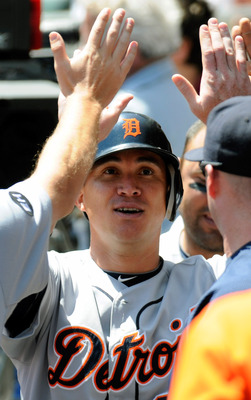 After reviving his career, Ordonez is amongst the top AL outfielders in offensive categories. He's fifth in OPS and RBI and sixth in batting average.
Stats: .312 BA, 10 HR, 50 RBI, .872 OPS
Brennan Boesch (Detroit Tigers)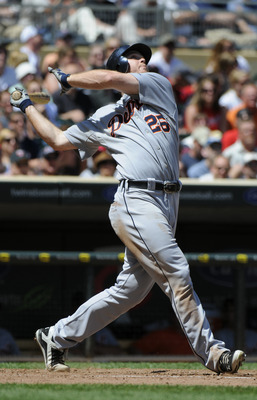 The rookie is having a sensational year, but probably didn't make the team based on his limited at-bats, though his numbers are staggering.
Stats: .345 BA, 12 HR, 46 RBI, .995 OPS
Johnny Gomes (Cincinnati Reds)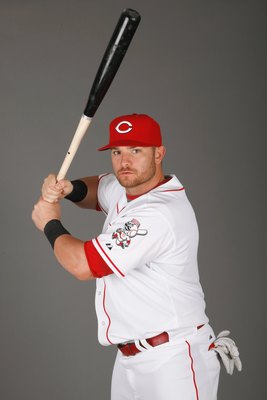 Gomes has been a key piece to this amazing run by the Reds. He's third amongst NL outfielders in RBIs.
Stats: .288 BA, 10 HR, 56 RBI, .835 OPS
Carlos Gonzalez should also be on the team, but is on the final man ballot. Josh Willingham and Jayson Werth also have legitimate complaints.
Alex Rios (Chicago White Sox)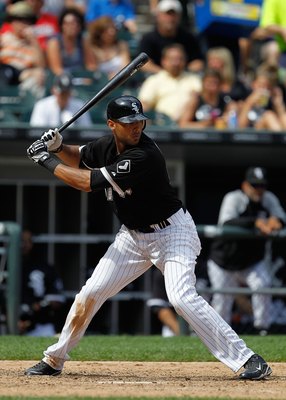 Alex Rios and Vernon Wells both struggled on the Blue Jays last year. Rios should have been the one to make the team.
Rios: .307 BA, 13 HR, 45 RBI, .878 OPS, 22 SB
Wells: .274 BA, 19 HR, 48 RBI, .872 OPS, 4 SB
David DeJesus (Kansas City Royals)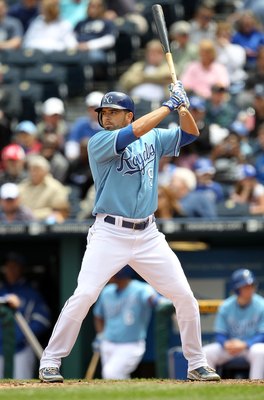 All I have to say is this: compare his stats to Ichiro's. If you think Ichiro should be on the team, then DeJesus should definitely be.
Ichiro: .328 BA, 3 HR, 24 RBI, .383 OBP
DeJesus: .325 BA, 5 HR, 35 RBI, .392 OBP
Andy Pettitte (New York Yankees) and Jeff Niemann (Tampa Bay Rays)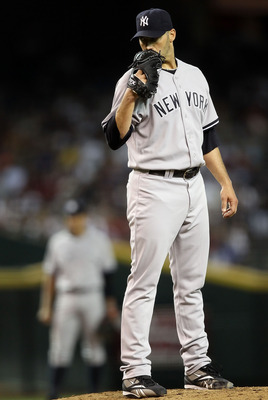 You would think that having 10 wins and a sub-3.00 ERA before the All-Star Game would get you a ticket, right?
Pettitte: 10-2, 2.82 ERA, 78 Ks, 1.15 WHIP
Niemann: 6-2, 2.80 ERA, 75 Ks, 1.08 WHIP
Jaime Garcia (St. Louis Cardinals)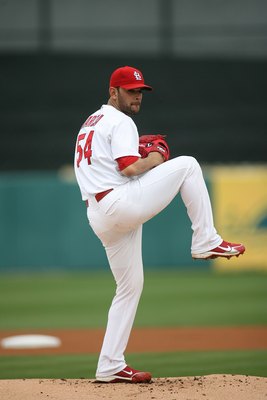 How is the starting pitcher who is second in the National League in ERA not on the All-Star team?
Stats: 8-4, 2.10 ERA, 1.22 WHIP
Mat Latos and Clayton Richard (San Diego Padres)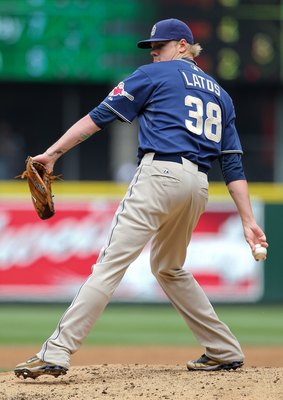 How does the BEST starting rotation in baseball not have one representative on the All-Star team?
Mat Latos: 9-4, 2.62 ERA, 91 Ks, 0.96 WHIP
Clayton Richard: 6-4, 2.74 ERA, 81 Ks, 1.27 WHIP
Jered Weaver (Los Angeles Angels)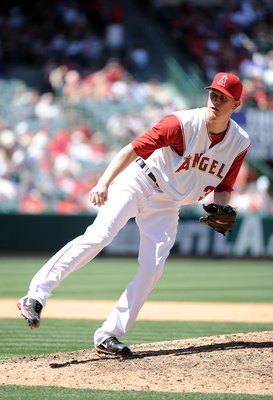 Weaver was the biggest snub last year and he could also be the biggest one this year, especially since the game is in Anaheim.
Stats: 8-3, 2.82 ERA, 124 Ks, 1.06 WHIP
Mike Pelfrey (New York Mets)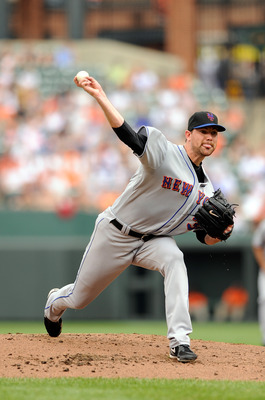 Another 10-game winner before the All-Star Game, another snub.
Stats: 10-2, 2.93 ERA, 66 Ks,1.29 WHIP
Rafael Soriano (Tampa Bay Rays)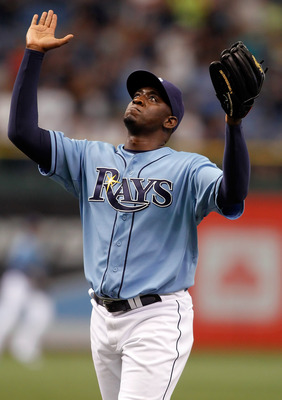 The godsend to the Rays has been a top-three closer in the American League but got no love.
Stats: 20/21 saves, 1.52 ERA, 0.74 WHIP
Andrew Bailey also could have been selected. Heath Bell should have been selected but is on the final ballot in the NL.
Carlos Silva (Chicago Cubs) and Livan Hernandez (Washington Nationals)
People didn't expect much from these two pitchers, but they have delivered big for their teams.
Hernandez: 6-4, 2.98 ERA, 1.26 WHIP
Silva: 8-2, 2.96 ERA, 1.08 WHIP
Keep Reading