The Ultimate Uniform: Patriots on and Off the Field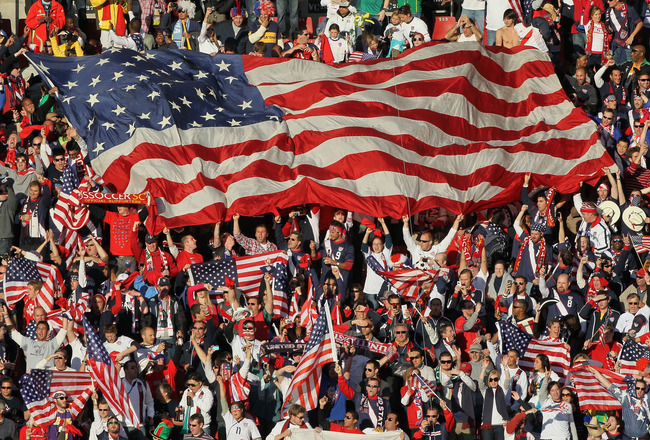 In the world of sports we often lose track of the important things in life. As today is the 4th of July, it is only proper to acknowledge those that have given the ultimate sacrifice for out country.
As we take the day to remember those that have defended our county, we often have the chance for the world of sports and patriotism to collide.
Here is a list of those professional athletes that all shared a common uniform... that of the United State Military.
God Bless America and Happy 4th of July everyone.
Today is a day of celebration and remembrance.
Pat Tillman - U.S. Army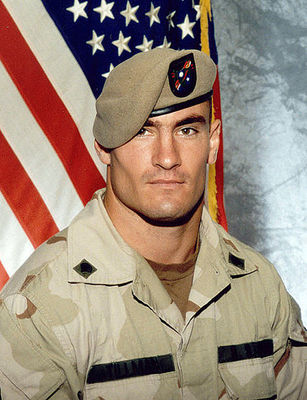 After a successful collegiate career at Arizona State University, Pat Tillman was drafted by the Arizona Cardinals in the seventh round of the 1998 NFL Draft.
As a player, Tillman was regarded as one of the most loyal players in the league as he passed up a guaranteed contract with the St. Louis Rams to remain with his hometown Arizona Cardinals.
Pat showed the ultimate sing of loyalty when, after the events of September 11th 2001, he turned down a three-year $3.6 million dollar contract with the Cardinals to join the U.S. Army.
Pat and his brother Kevin, who was a talented baseball prospect, both attended basic training and were accepted into the Army Rangers Training Program.
Tillman was a veteran of Operation Iraqi Freedom and was killed in a friendly fire incident in April of 2004. His number (40) was retired by the Arizona Cardinals and his collegiate jersey (42) was officially retired by Arizona State University in 2005.
Joe DiMaggio - U.S. Army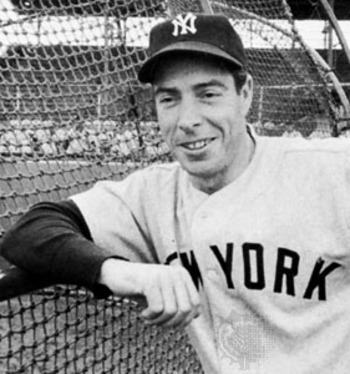 "Joltin" Joe is one of the most well known Yankees of all time.
After the United States were bombed at Pearl Harbor, DiMaggio decided make the ultimate selfless act and enlist in the United States Army.
Joe was a member of the United States Army Air Force from 1943-45 as a physical education instructor. He never served over seas but played a pivotal role in the public image of the war effort.
DiMaggio was a 13 time all-star and nine time world champion. He played his entire career with the Yankees and had a career .325 batting average with 2.214 hits and 361 home runs.
David Robinson - U.S Navy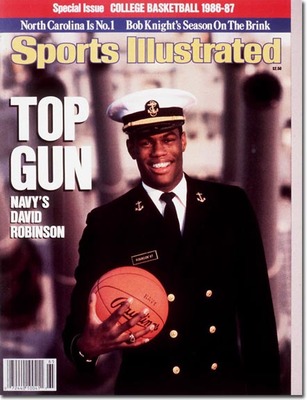 David Robinson, also known as the admiral, is a 10 time all-star and two time NBA champion with the San Antonio Spurs. He is a graduate of the United States Naval Academy and won the Naismith and Wooden awards in his senior season.
He was drafted first overall by the Spurs in 1987, but did not play in the league until 1989 because of his decision to fulfill his required commitment to the U.S. Navy.
After completion of his two-year military commitment, he entered the league in 1989 and won rookie of the year in 1990 and made rookie all-first team.
Robinson played for 15 seasons and made the NBA's 50th Anniversary Team as one of the greatest players of all time.
He was inducted into the Naismith Hall of Fame this year and was a two-time gold medal winner for the U.S as a member of the iconic "Dream Team".
Ted Williams - U.S Navy & Marine Corps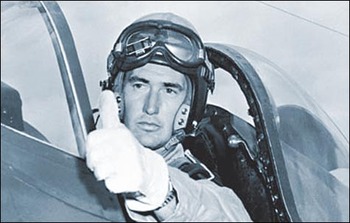 Ted Williams is regarded as one of the best hitters in the history of professional baseball. He played for the Boston Red Sox from 1939-42, then when the United States entered World War II, Williams petitioned the draft board to allow him to enlist.
Williams was offered a state side position similar to that of Joe DiMaggio, but joined the United States Naval Aviation Program instead.
At the completion of the war he was stationed at Pearl Harbor as a combat flight training instructor and was scheduled to be shipped to the far east just weeks before Japan officially surrendered.
Upon returning to the Red Sox in 1946, he won the AL MVP award in 1946 and 1949.
After the completion of WWII, Williams remained in the active reserves.
When the U.S. entered the Korean War he reenlisted as a member of the Marine Corps Air Force. He saw active combat in Pohang, Korea and flew a total of 39 combat missions during the Korean War.
He was discharged in 1953 and returned to Red Sox to complete his career as a 19 time all-star and was enshrined in the Baseball Hall of Fame in 1966. He finished his career with 2.654 hits.
He was a two-time triple crown winner and is the last player to bat over .400 in a single season.
Jackie Robinson - U.S. Army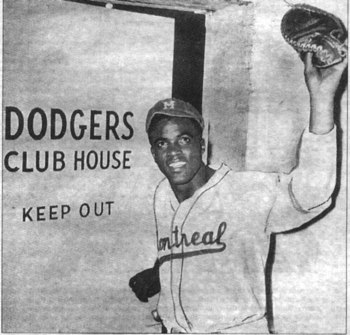 Before breaking baseball color barrier in 1947, Jackie Robinson was a member of the United States Army.
He was drafted in 1942 and was accepted into one of the first classes of OCS (Officer Candidate School) and joined the first ever African American tank regiment called the 761st Black Panthers.
Robinson never joined the regiment due to an incident where he refused to move to the rear of an Army transport bus and spent the next two years serving in the department of Army Athletics as a coach and recruiter.
Robinson was honorably discharged in 1944 and joined the Kansas City Monarchs of the Negro League in 1945.
In Conclusion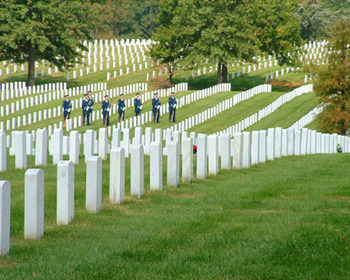 There are hundreds of more professional athletes to include in this list that deserve recognition, but today is a day not to think of sports but of the thousands of men and women all across the world that spend everyday serving our country.
In our day and age of idolization of professional athletes we tend to forget Americas real heroes... our soldiers.
Today is a day that we should not be defined as Yankees or Red Sox fans, Eagles or Cowboys fans. Today we, as Americans, are all on the same team.
If you see a Soldier, Sailor, Airman or Marine today thank them, because they are our true heroes.
Keep Reading