NBA Free Agency: Sign-and-Trade Destinations For Al Jefferson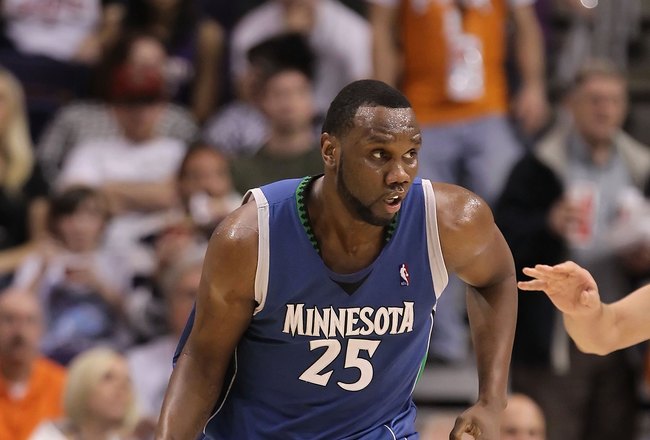 Unlike most players, who are expected to move around the NBA this offseason, Al Jefferson is still under contract.
David Kahn, the General Manager of Minnesota, is leaning towards dealing Jefferson and his $42 million contract.
Jefferson has three years left on his contract and many teams have expressed interest, even before Kahn said he is open to trading the big man.
So, which uniform will Jefferson be wearing next season?
Jefferson's Resume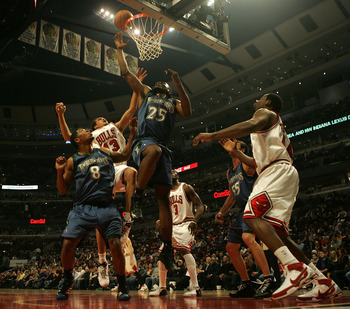 Height:: 6'10"
Weight: 265 lbs.
Experience: 6 years
Age: 25
2009-2010 Statistics: 17.1 ppg, 9.3 rpg, 1.3 bpg, 49.8 fg%
School: Prentiss High School (MS)
Defending Jefferson is no small task.
Entering the NBA at the ripe age of 19, Jefferson has proved he could do it all, helping fill the void Kevin Garnett left behind.
Averaging just under a double-double last season, there is no real question why Kahn has gotten so many responses after he stated he'd be open to dealing the big man.
Teams are going to have to pay for the square footage he takes up.
5. Minnesota Timberwolves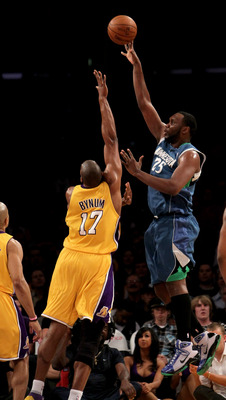 Well, it's not surprising that the team he's under contract with is a team he might play for next season. Then again, it might be surprising that four teams have a higher chance at getting him.
Coming off knee surgery, Jefferson had his worst season with the Timberwolves last season. With only 15 wins and a seven game losing streak to close out their 09-10 campaign, bets are on Minnesota bidding farewell to Jefferson.
4. Memphis Grizzlies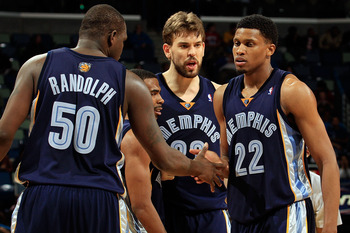 Even though the Zach Randolph for Jefferson deal fell through, the fact Memphis has expressed interest in Jefferson is enough to put them down as a qualifier.
Randolph is still reportedly on the table for the Wolves to take.
The Grizzlies have not been quiet this season—offering Rudy Gay a contract extension and letting guard Lester Hudson go.
Even though they're not in the top three teams to get Jefferson, they haven't exactly been gun-shy this offseason.
3. Detroit Pistons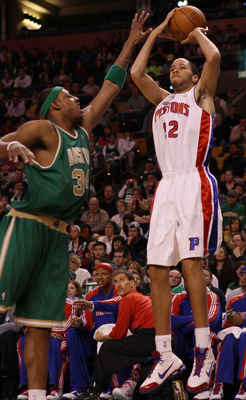 Kahn has also been talking to Detroit about dealing Jefferson for their versatile small forward, Tayshaun Prince.
This would be a terrible trade for Minnesota.
Aside from Jefferson being more productive, this trade would only save the Wolves around $2 million next season.
And, if reports are true, they're dealing the big man to free up cap space.
If Detroit does get Jefferson, the Wolves ought to be getting more than just Prince.
2. Dallas Mavericks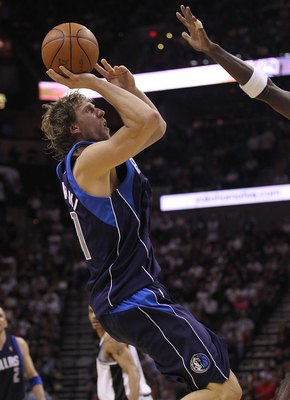 Dallas is a very possible destination for Jefferson this fall.
As they try to re-sign star Dirk Nowitzki, the Mavs are also keeping an eyes on Jefferson.
If they sign Dirk, getting Jefferson might be a key in the Mavericks run at a championship in 2011.
They would have a great combo of big men in Dirk and Big Al, and along with SG/SF Caron Butler, they have a plethora of dangerous weapons on offense.
Couple this back court with Jason Kidd and Dallas might end their city's championship drought.
1. Indiana Pacers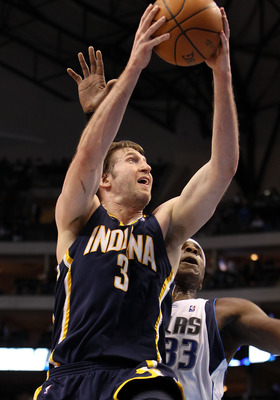 The Pacers have the biggest shot at landing Jefferson because they have the most to offer, and they have been clear about who they are willing to give up.
The deal would send Al Jefferson and Jonny Flynn to Indy for Troy Murphy, Brandon Rush, Tyler Hansbrough and a future draft pick, according to a B/R article.
Not only have the Pacers been clear about what deal they want, but this would also be the best deal for the T'Wolves.
They want to free up cap space in order to sign more players on top of dumping Jefferson's dominant salary.
So, why not just trade two players for four, albeit one of them will join the team next year?
Troy Murphy averaged a double-double last season, so he wouldn't exactly be a schmuck replacement for Jefferson.
Hansbrough had an average rookie season at 8 ppg, but has room to grow, and Brandon Rush is a solid youngster.
Overall, this makes the Timberwolves' quest for more financial efficiency all but secure.
Other Options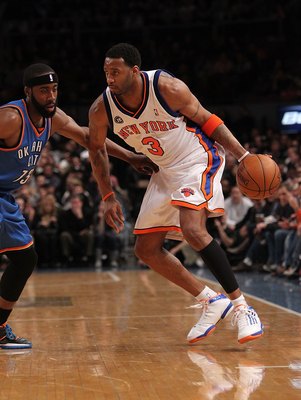 Lebron James can only play for one team.
So, all the teams that freed up cap room and don't get him will have options, and Jefferson can bring something to the table for any NBA team.
So, other possible destinations include—the Nets, Knicks, Clippers and Cleveland, even though they haven't explicitly expressed interest.
Again, it depends on where superstar players like Lebron, Chris Bosh and Joe Johnson go that will determine who goes for who.
Keep Reading