Green Bay Packers Key Training Camp Battles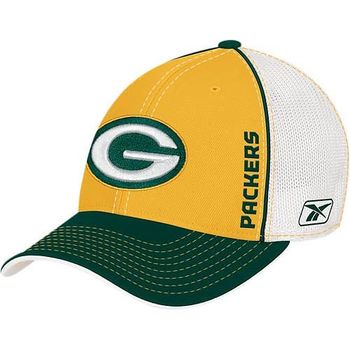 Football fans are now in that four- to five-week lull that lead up to training camps and preseason games.
It is in this this period that the lower draft picks are signed, with the higher picks signing right before or sometime during early training camp.
In 2010, training camp helps to better and solidify a franchise's roster, and where the foundation must be laid to make a team better.
Much is expected from the 2010 Green Bay Packers, with their high octane offense and much improved defense under Dom Capers.
There are key training camp battles to come that will certainly have a big effect of how Green Bay performs this season with their high expectations.
Key Battle No. 1: Cornerbacks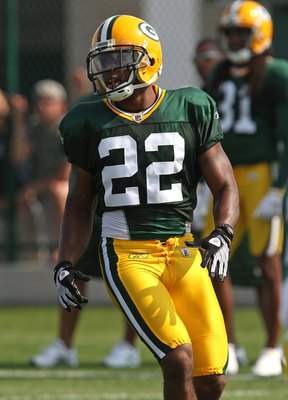 The defensive backs made good strides and bad strides in 2009, especially against more of the upper echelon quarterbacks of the NFL.
Depth was a big-time concern at the cornerback position, especially with the injuries, inconsistencies and lack of depth behind Harris, Woodson, and Williams.
This year, Pat Lee returns from yet another injury,while Brandon Underwood looks to make more strides in his second year after a bit of a struggle in his rookie year being a dime back due to injury.
Josh Bell and Jarret Bush also return to the fold as well.
The battles lie not for starting jobs, but for quality depth behind the main stays in Woodson and Williams, who steps in as Harris continues his rehab on his injured knee.
Pat Lee again returns having made little impact coming out of the second round in 2008, having two seasons of injured reserve.
Lee and Bell can be considered the current front runners to have key jobs this season.
Jarret Bush's status is in doubt, showing struggles during his tenure as a Packer, showing little impact as a reserve corner.
Underwood is still in the picture, although his off-the-field issues may hinder his chances of a roster spot.
The Pack has brought in undrafted speedy Sam Shields, though he is raw as a corner, and may be groomed while he looks to return kicks and develop on special teams.
Key Battle No. 2: Safety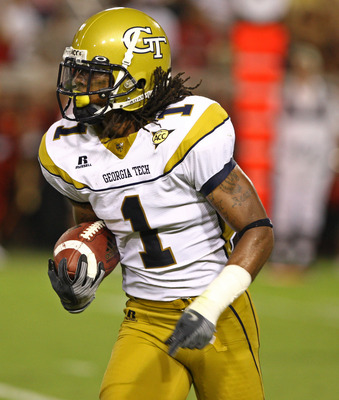 The next missing piece are the safeties. Free safety Nick Collins achieved expectations by having another solid year and making another Pro Bowl as a result of his play making ability in the secondary.
Collins is a definite lock to make the roster this year. But, depth is a key issue behind Collins. the Pack have moved corner/PR/KR Blackmon to free safety, and have brought in Anthony Levine for possible PS development with Blackmon's move to safety.
Strong safety Atari Bigby is another story. he again had injury issues and inconsistencies in his play for 2009. depth behind him was also a struggle, with Martin not being able to pick up all of the slack while Bigby was injured.
After the blowout 51-45 loss to the Cardinals, the Pack set to work to fix this struggling piece in their secondary.
Now, Green Bay has brought in third round rookie Morgan Burnett, and Martin also returns; the Pack have brought Charlie Peprah back as well.
With Bigby's refusal to sign his tender, Burnett has received all first-team reps, and Bigby's days may soon become numbered in GB if he continues his current trend.
Peprah and Martin battle for special teams and SS depth behind Bigby or Burnett.
Key battle No. 3: Tight Ends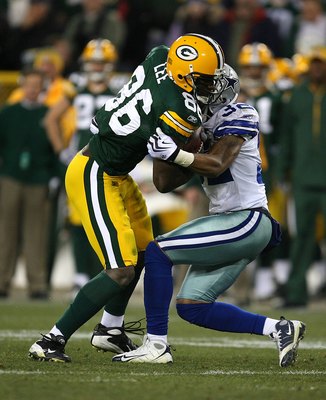 This is a big position of interest this season. The Packers tight end production lacked in 2008, but saw a good improvement in 2009.
This especially showcased itself in Jermichael Finley, the now third-year tight end from Texas.
Spencer Havner, the converted linebacker, saw more playing time and increase of production, becoming a dangerous red zone threat.
Donald Lee again saw his production decrease this year, and the Packers have taken notice.
Green Bay has surprisingly drafted Andrew Quarless in the fifth round of the NFL Draft, a surprise for many.
Quarless has the good, tall build you want for the NFL, but he is a raw talent and is likely to only see most of his time on special teams.
With Finley increased production and involvement in the offense, he has been named the starting tight end and is a lock to make the team.
This leaves two spots open, with three tight ends: Havner, Lee, and Quarless.
With Quarless a likely candidate for one spot, that leaves Havner and Lee. Havner currently has advantage over Lee due to production and age.
Lee isn't getting any younger, shown by his recent play, Havner is coming back from an injury suffered on his motorcycle, but still holds the steering wheel in his grasp.
This battle will come down to special teams production, where Havner again holds an edge.
Keep Reading

Green Bay Packers: Like this team?