NBA Free Agency 2010: Top Destinations for Chris Duhon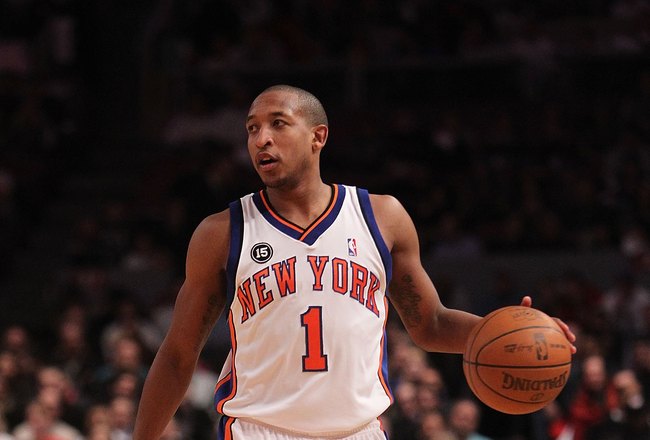 All the talk these days has been about who will join the New York Knicks this summer.
But who will be on his way out?
All signs seem to point towards guard Chris Duhon—who struggled in his second season with the team—heading out of town.
After playing college ball for the Duke Blue Devils under Coach K, it wouldn't be a surprise if Duhon had gotten enough of the Knicks' losing ways.
Duhon opted out of his $6 million contract and looks to find playing time elsewhere.
Here are five places he might end up.
What Chris Duhon Offers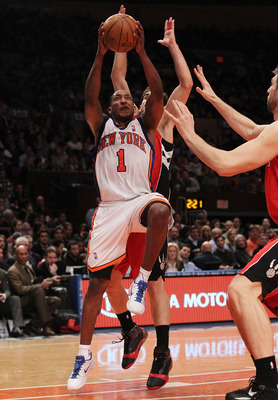 Born: Aug 31, 1982
Height: 6-1
Weight: 190 lbs.
College: Duke
Years Pro: Five
Chris Duhon averaged 7.4 points, 2.7 rebounds, and 5.6 assists per game for the New York Knicks this past season.
The Duhon Report:
Lacks size
Coming off bad season
Good passer
Defends position well
No. 1: New York Knicks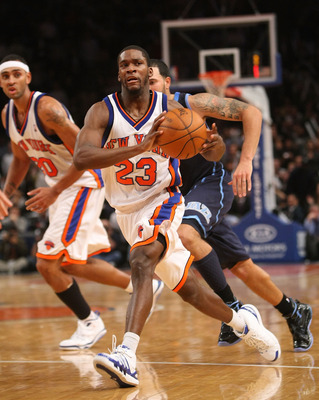 It might be time for a change of scenery for Chris Duhon.
Duhon's first year in the Big Apple was solid, with career highs in points (11.1), assists (7.2), and rebounds (3.1) per game.
But last season was a disaster for Duhon and the New York Knicks as his production dropped despite a hefty salary.
With second-year player Toney Douglas poised to continue his development, Duhon would probably see less playing time as the pair fight for the starting point guard spot.
If the Knicks fail to sign key free agents like LeBron James or Chris Bosh, their chances at becoming contenders for an NBA title greatly diminish, increasing the odds that Duhon would bolt for greener pastures.
No. 2: Chicago Bulls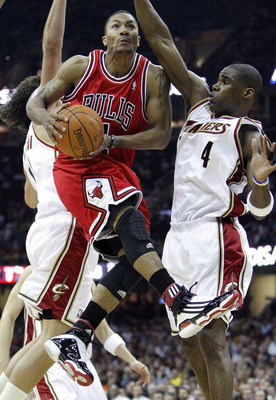 The Chicago Bulls have discussed bringing back Chris Duhon as a third guard behind Derrick Rose and Ronald Murray.
With Kirk Hinrich on his way out thanks to a draft night deal, the Bulls might want some proven experience with a guy like Duhon.
Duhon reached the playoffs in his first three seasons with Chicago straight out of Duke University, starting in 2004.
His $6 million salary easily fits into the Bulls' remaining cap space, especially if they strike out with the big names during the free agency period.
The only issue here becomes finding Duhon playing time behind Derrick Rose.
No. 3: Milwaukee Bucks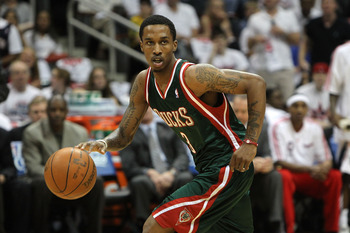 The Milwaukee Bucks would like to keep Luke Ridnour after he experienced a career resurrection (much like the team) last season.
Ridnour's attitude—coming off the bench behind a rookie point guard—showed he has no ego and can also get the job done.
Chris Duhon doesn't have the scoring ability of Ridnour, but he takes care of the ball, defends his position well, and is an unselfish passer.
Those characteristics can work perfectly in head coach Scott Skiles' offense.
Not to mention the positive affect Duhon's leadership could have on starting guard Brandon Jennings.
A pass-first mentality might also be crucial with the pickup of Corey Maggette.
No. 4: Los Angeles Lakers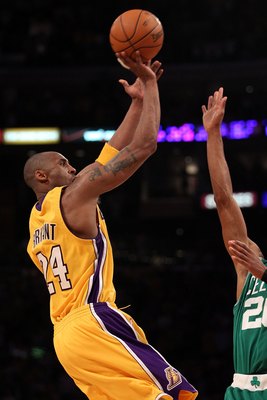 In this situation, Chris Duhon wouldn't be asked to shoot too often with weapons like Kobe Bryant, Pau Gasol, and Lamar Odom surrounding him.
Duhon's assist numbers would easily go up with the quality of talent around him.
It's something he didn't have in his two years with the New York Knicks, as they failed to add top talent while anticipating the 2010 free agency frenzy.
With both Derek Fisher and Jordan Farmar opting for free agency, the Lakers need some point guard help.
Steve Blake seems to be headed toward Orlando and Raymond Felton is undecided, so Duhon could be a fit with the Lakers.
No. 5 Orlando Magic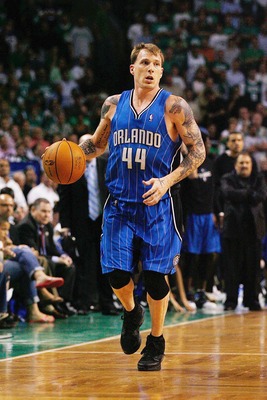 In 2008, Chris Duhon had two suitors: the New York Knicks and the Orlando Magic.
Although the Magic were built to compete for championships, Duhon didn't want to play behind Jameer Nelson.
But two years of losing might have changed Duhon's tune.
Many of the free agents this summer claim winning is the most important factor in their impending decisions.
If that is the case, why not give Duhon another try with the Orlando Magic?
Both Jason Williams and Anthony Johnson opted out of their contracts and leave a void at the guard position.
Keep Reading

New York Knicks: Like this team?