Hardwood History: Top 10 Retro NBA/ABA Logos of All-Time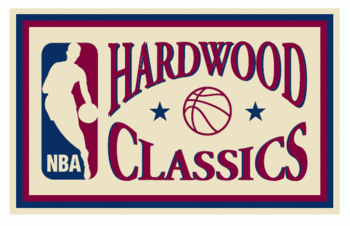 If you are a die-hard basketball fan, you understand my appreciation for retro logos and jerseys.
Back in the day, logos were more original and unique and weren't necessarily all that marketable.
NBA teams today are realizing the value of these forgotten gems and reverting back to emblems of their heritage (ex. 76ers, Jazz, and Warriors).
This list compiles what I believe are the 10 best and most original NBA and ABA logos of all time. Some are more amusing than amazing but still make the list. Enjoy.
Most Amusing Logo: Kentucky Colonels, ABA, 1968-1970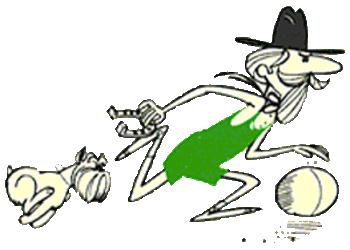 Does anything need to be said?
Who doesn't think a dog chasing a hillbilly basketball player isn't funny?
The team is known now as being the last team left out of NBA's purchase of many existing ABA organizations.
Honorable Mention: Denver Nuggets, ABA/NBA, 1974-1981
This "Yukon Cornelius" look-a-like is far from being a Thugget but deserves credit.
Maybe his pick-axe would be best used busting up Kenyon Martin's gigantic contract.
No. 10: Minnesota Timberwolves, NBA, 1990-1996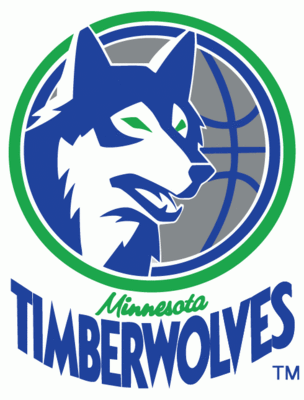 This logo was the inaugural representation of the fairly young franchise.
The wolf seems much more subdued than you would expect.
Perhaps he foresaw the future of the franchise.
No. 9: Virginia Squires, ABA, 1975-1976

After failed attempts as the Oakland Oaks and the Washington Caps, the franchise moved to Virginia in 1970 and, in only their second year as the Squires, made the monumental move of drafting Julius Erving.
Dr. J would team up with a young George Gervin in Virginia for part of 1973, but there was a reason this was the franchise's third city.
Erving was sold for cash to the Nets at the end of that season, and in the following year, Gervin was also traded away for cash considerations.
The team disbanded in 1976. The Squires live on as the worst managed team in the historic and infamous ABA.
No. 8: Fort Wayne Pistons, NBA, 1942-1948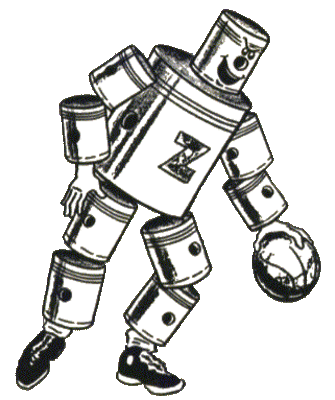 Dig deep into your imagination and think of the most unbelievable mascot possible.
Then forget about it and feast your eyes on the living, breathing Fort Wayne Piston.
The "Z" on his chest and the franchise's name can be explained by their ownership, Fred Zollner, whose Zollner Corporation manufactured, you guessed it...pistons.
No. 7: Indiana Pacers, ABA, 1968-1976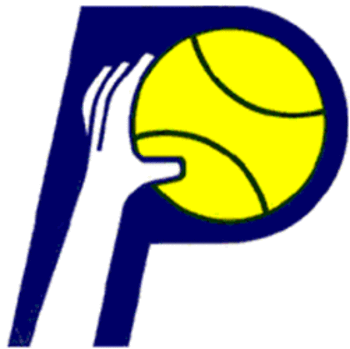 The hand in the logo is either putting up a shot attempt or grabbing a board.
Two elements of the game the current Indiana Pacers team aren't very familiar with.
In the 2009-2010 season, the team ranked 21st in scoring differential (-3.0) and next to last in rebounding differential (-5.1).
No. 6, Milwaukee Bucks, NBA, 1968-1993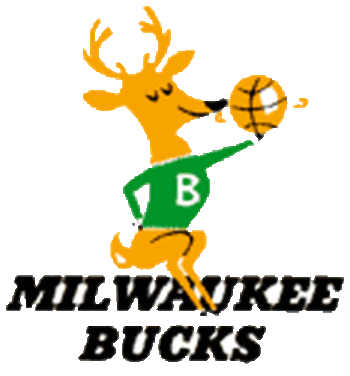 This lovable deer is a slightly different interpretation of current Bucks mascot, Bango, who performed the amazing trick dunk in April.
Link to video of the dunk:
http://www.youtube.com/watch?v=wRitEpO0K4U
No. 5: Atlanta Hawks, NBA, 1970-1972

Despite its greatness, this Hawks logo was used only for two seasons.
Maybe the franchise will revive it eventually. Not in the near future, though.
They won't be able to afford it if Hawks guard Joe Johnson accepts the proposed six-year, $119 million contract extension.
No. 4: Seattle SuperSonics, NBA, 1975-1995
I would support the re-institution of this logo if Gary Payton follows through on his quest to bring pro basketball back to the Emerald City.
Or, the Oklahoma City Thunder, the relocated Sonics, could replace their current, extremely unpopular logo with this throwback.
No one would complain about what team name is in the logo, anything is an improvement.
No. 3: Portland Trail Blazers, NBA, 1971-1990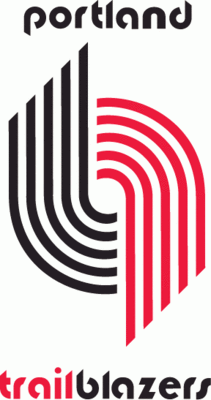 This great logo was used for 18 long seasons.
However, I believe the Trail Blazers organization and fan base would have traded 18 seasons with a great logo for just five seasons with a healthy Bill Walton.
One NBA Championship with the UCLA-alum could actually be considered a disappointment.
No. 2: Utah Jazz, NBA, 1979-1996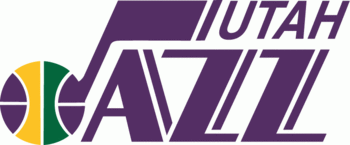 This color scheme and script was moved along with the franchise from New Orleans to Utah after five lackluster seasons.
Why the Jazz nickname was kept for the Utah team? The jury is still out on that one.
For the 2010-2011 season, the Utah Jazz have revived the color combination of purple, green, and yellow.
No. 1: Denver Nuggets, NBA, 1981-1993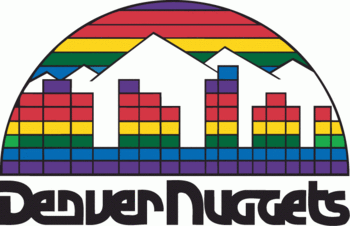 In their first season wearing the jerseys, the 1981-1982 Denver Nuggets set a league points per-game record with an astounding 126.5 points.
The defense under "motion offense" coach Doug Moe was not as successful.
The rainbow city was never bigger than when adorned by skyscraper Dikembe Mutombo, whose drafting in 1992 is probably the franchise's greatest feat with what I believe is the greatest retro logo of all-time.
Keep Reading